As part of its 40th Anniversary celebration, Public Art Fund presents "Open House", a public installation by Los Angeles-based artist Liz Glynn. The piece draws inspiration from one of the grandest Fifth Avenue interior spaces designed by famed Gilded Age architect Stanford White: the now-demolished William C. Whitney Ballroom.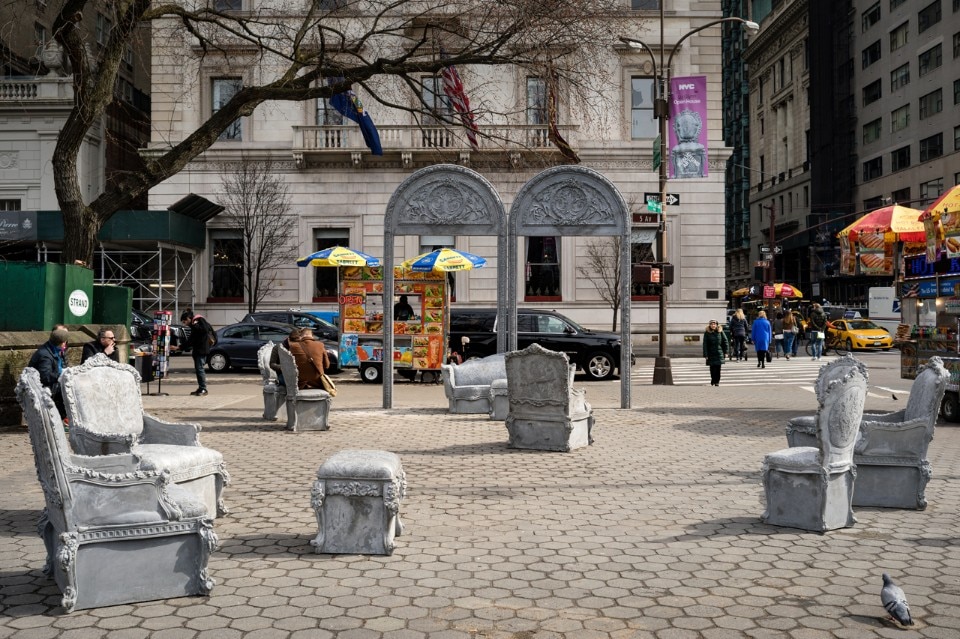 Located at the southeast entrance to Central Park, "Open House" stands just eight blocks from the original mansion and transforms Doris C. Freedman Plaza into a ballroom, featuring cast concrete sculptural interpretations of the interior's opulent furniture. Sofas, chairs, footstools, and arches will adorn the 3,500-square-foot plaza, where the public will be invited to enjoy the artist's contemporary re-imagination of a historically exclusive space as one that is accessible to all.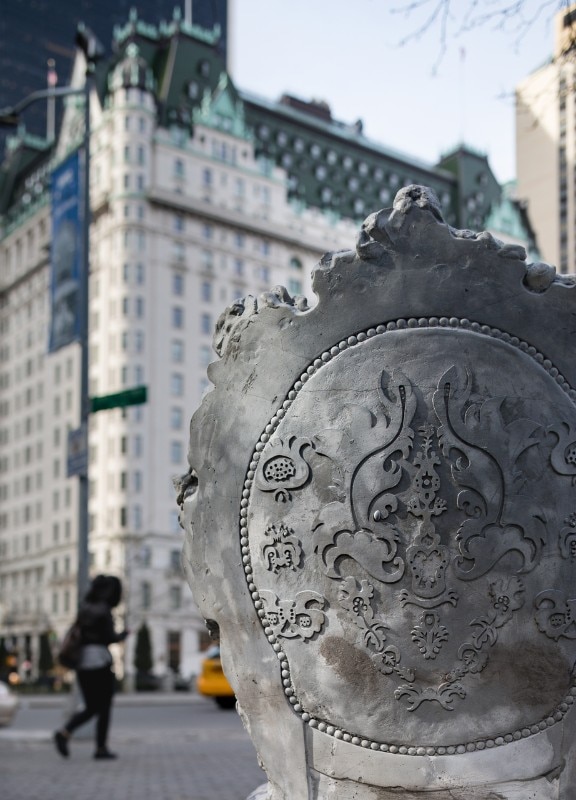 During the late 19th century, ballrooms became important signifiers of power and prestige for a new generation of upper-class New Yorkers. To realize Open House, Glynn conducted extensive primary research at several historic archives in New York City. The exhibition will feature 26 cast concrete pieces of furniture that are the 2 of 4 artist's interpretation of the 18th century French designs that populated the Whitney ballroom.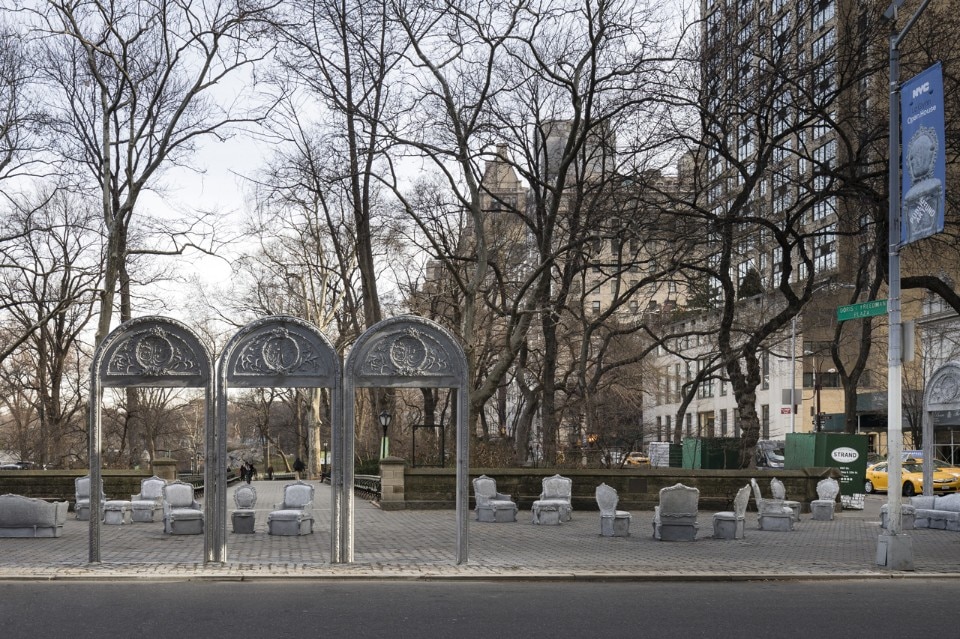 until 24 September 2017
Liz Glynn. Open House
curated by Daniel S. Palmer, Public Art Fund Associate Curator 
southeast entrance to Central Park at the corner of 60th Street and 5th Avenue
New York