Beta.ø architecture office proposed the construction of a new office for the tennis and padel school in a sports grounds located in a privileged natural setting in Madrid. The arrangement put forward, consisting of an office, a customer service area and a storage space for the equipment needed to give classes in the sporting disciplines, was resolved by paying special attention to the landscape and natural setting of the new building. So, after careful analysis of the grounds, locating each of the trees on the site, it was decided to break the functional programme up into two smaller parts, allowing easy integration of new building into the landscape and respecting the existing tree-lined area.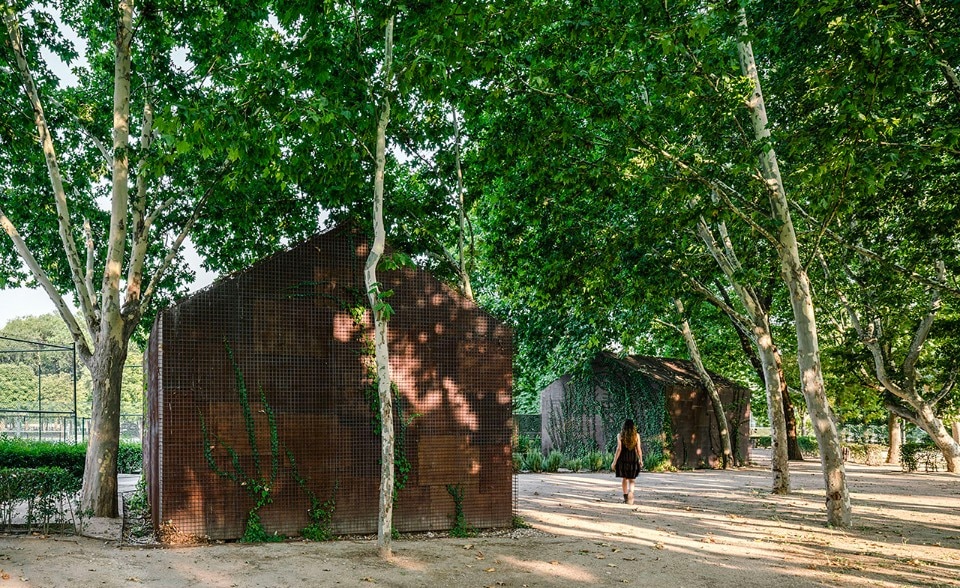 The simple geometry used to resolve these two small constructions sprang from the desire to recover "small architecture", a look to the essence, something that means shelter to everyone. In construction terms, the two cabins were executed in the same way, by resolving them as items for industrialised construction, by means of a workshop-built steel structure, based on a single 5 m x 3 m module that could then be transported to site. The continuous interior finishes facilitate spatial compression. The continuous interior lining of the floors, walls and ceiling is made of varnished pine plywood panelling in the case of the office and waterproofed plasterboard and embossed steel sheet in the storeroom.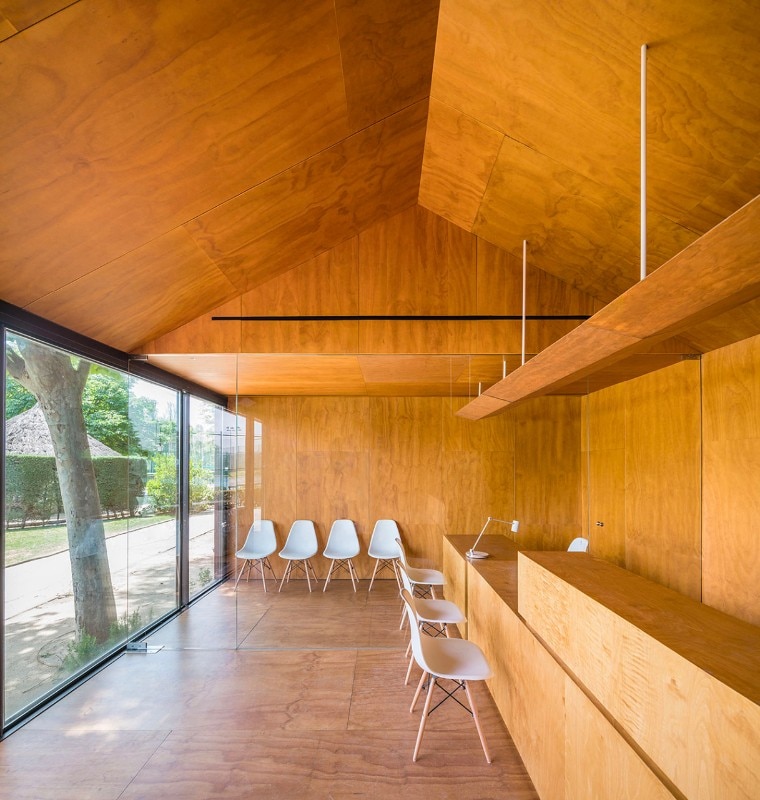 The exterior is composed of phenolic panels and a skin of continuous scales in oxidised and varnished sheet steel with insulation between the two. A final exterior lining, in the form of a second skin made of an oxidised and varnished metal mesh, allows covering plants to grow over the whole volume of each construction, so achieving integration with and mimicry of the landscape setting that surrounds them throughout the different seasons.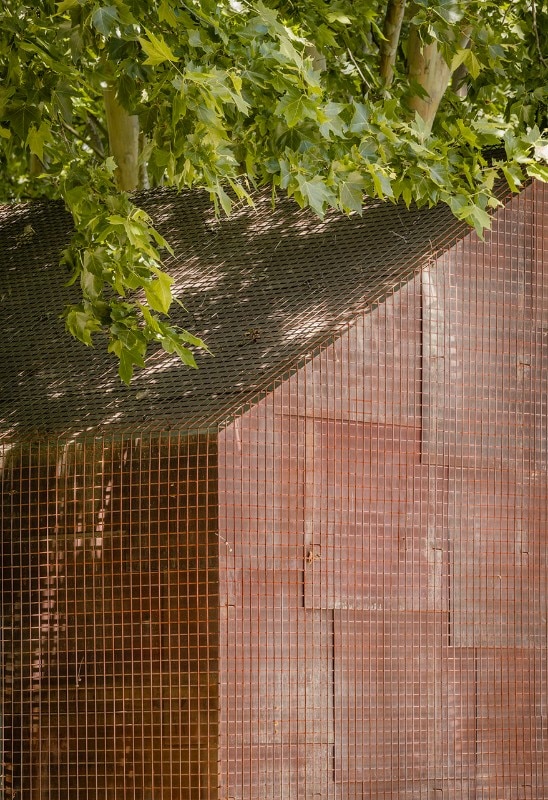 Project:

Tennis and Padel school office

Location:

Madrid

Program:

office

Architect:

Beta.ø architecture office

Design team:

Borja Peña, Ernesto Sierra, Xabier Ortega, Sandra Rodríguez, David Parra

Area:

100 sqm

Completion:

2016