Designed by London-based designers Heatherwick Studio, the Zeitz Museum of Contemporary Art Africa is the world's largest museum dedicated to contemporary art from Africa and its diaspora. The museum is housed in 9,500 sqm of custom designed space, spread over nine floors, carved out of the monumental structure of the historic Grain Silo Complex. The silo, disused since 1990, stands as a monument to the industrial past of Cape Town. Heatherwick Studio developed a concept to carve out an atrium, like a vaulted cathedral, to form the museum's heart. Scooped from the building's centre, it provides access to the gallery floors that are organised around the central atrium.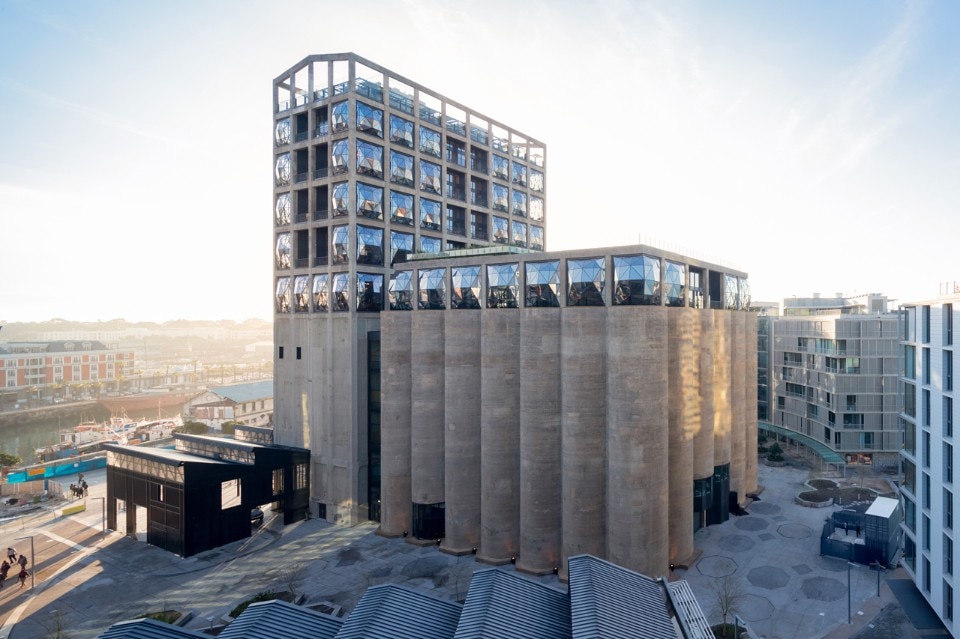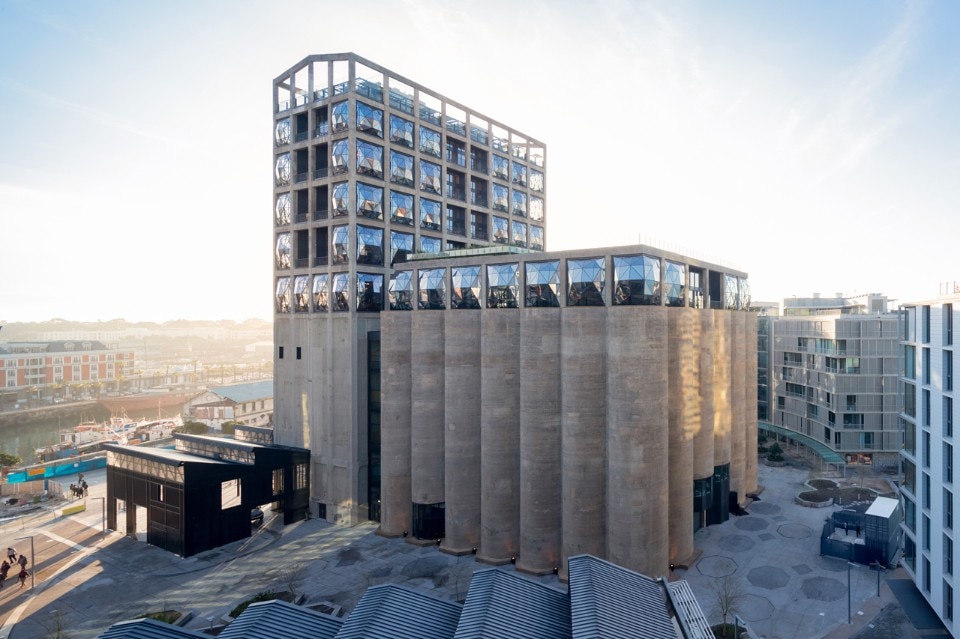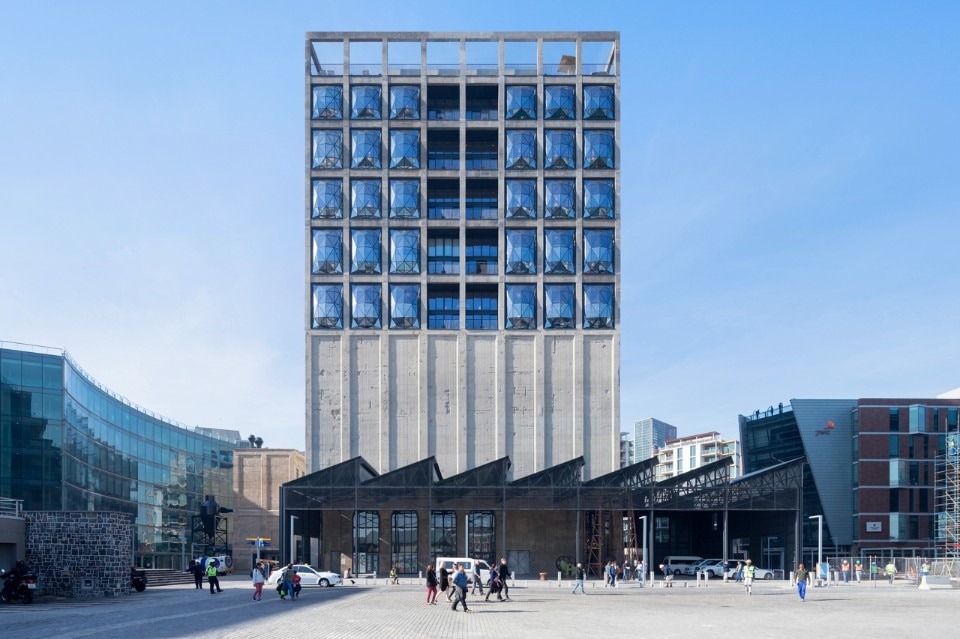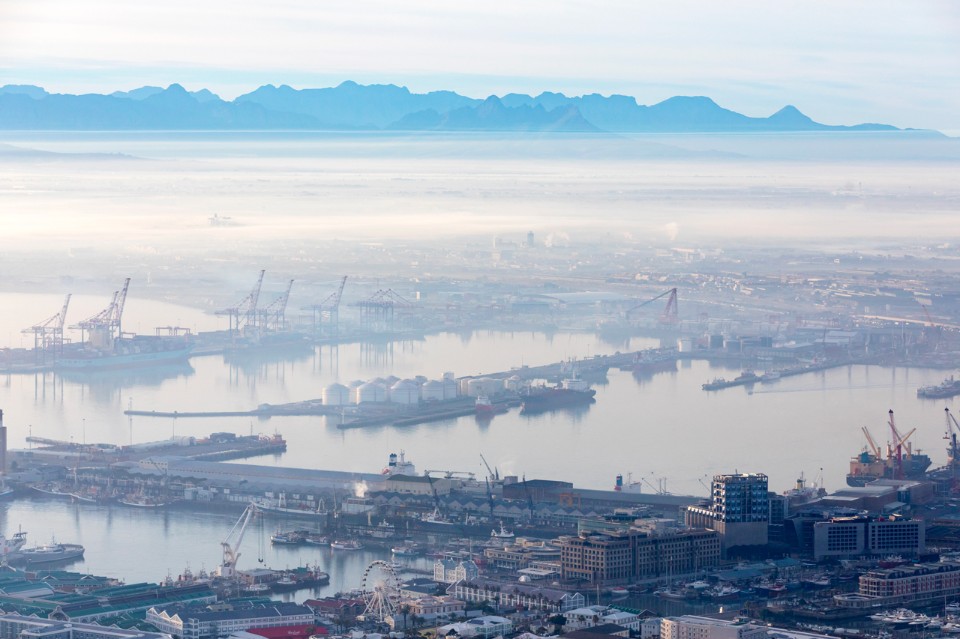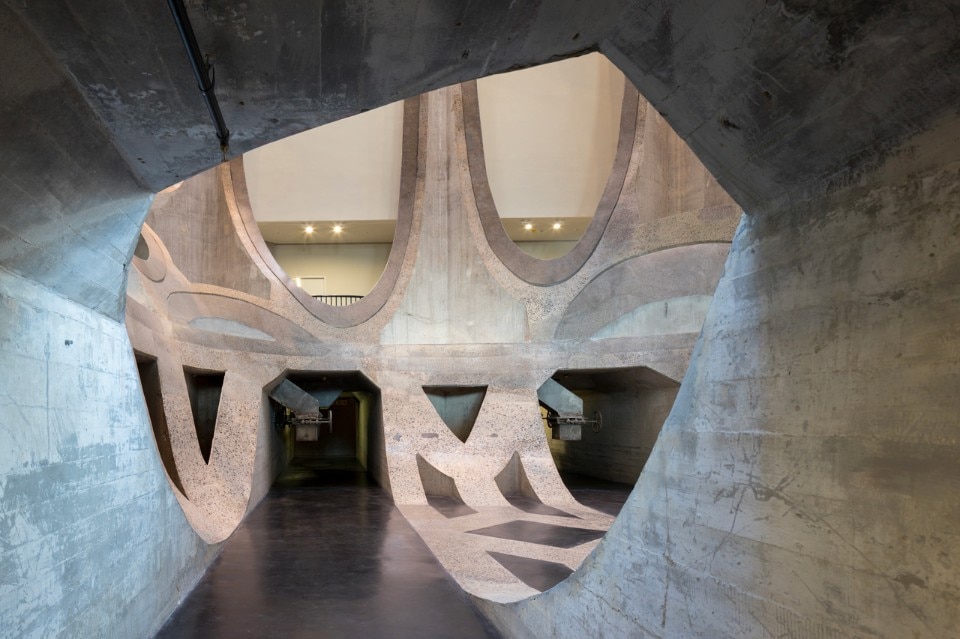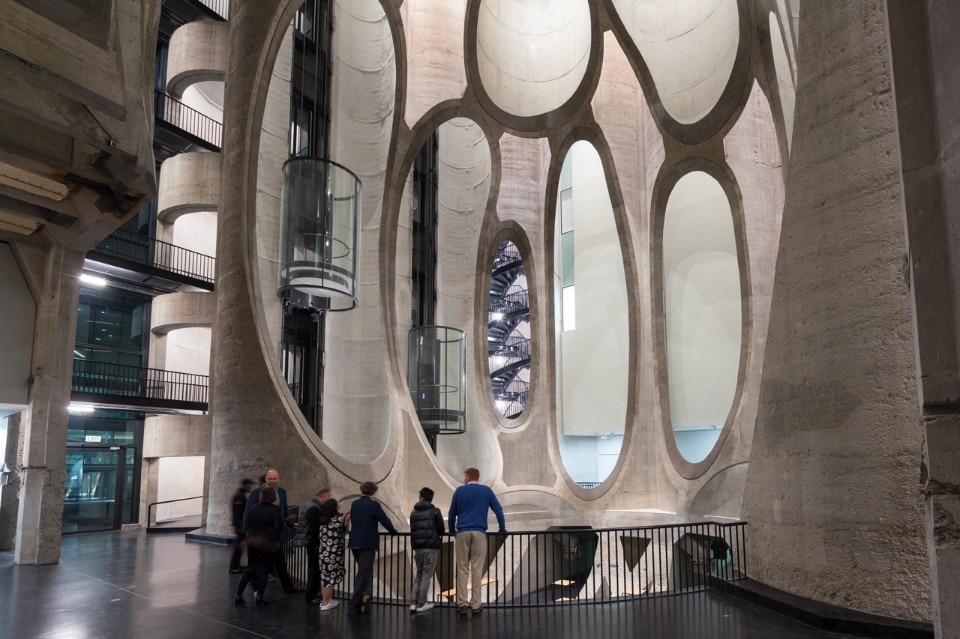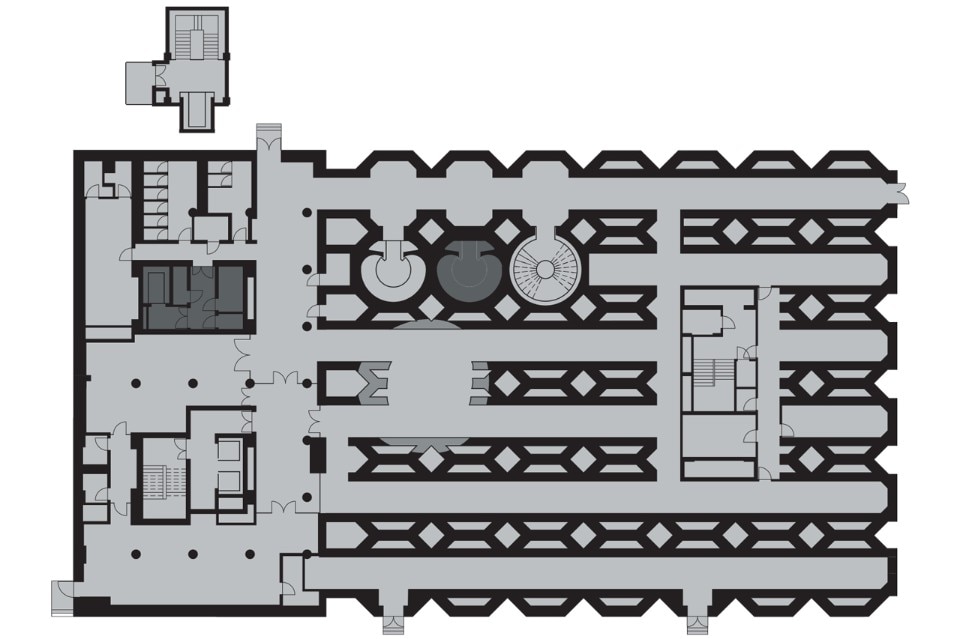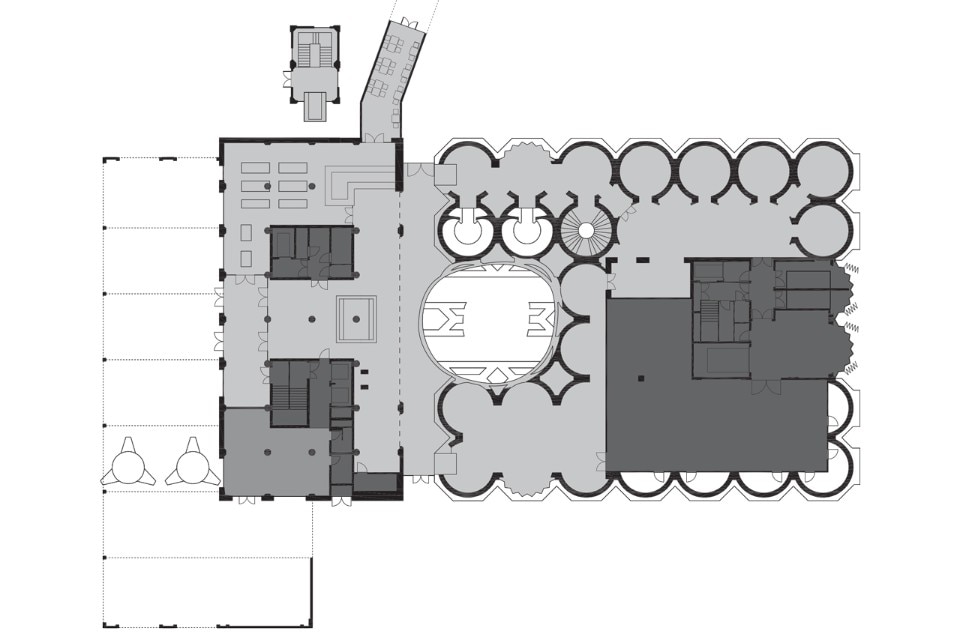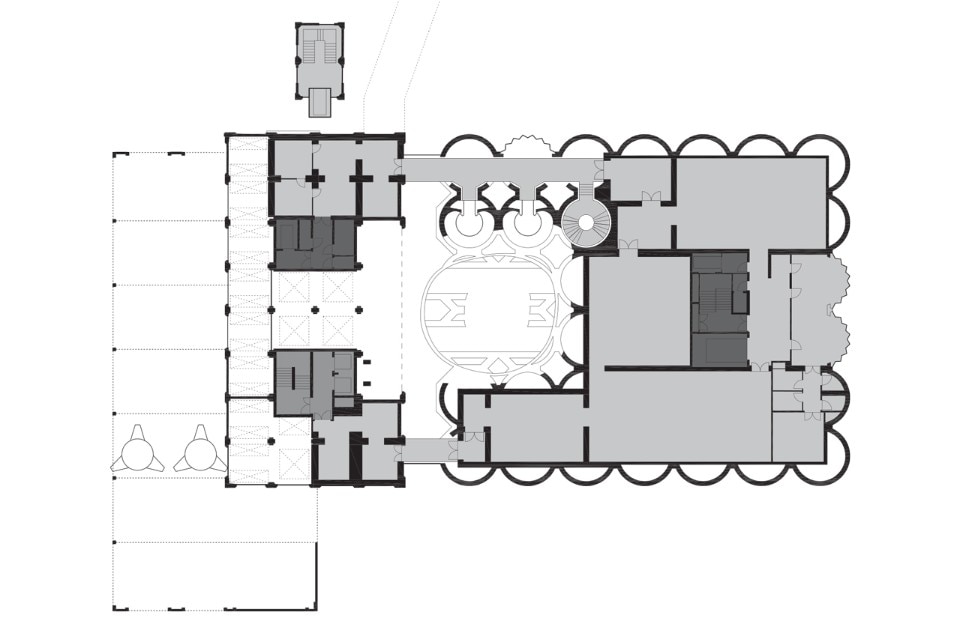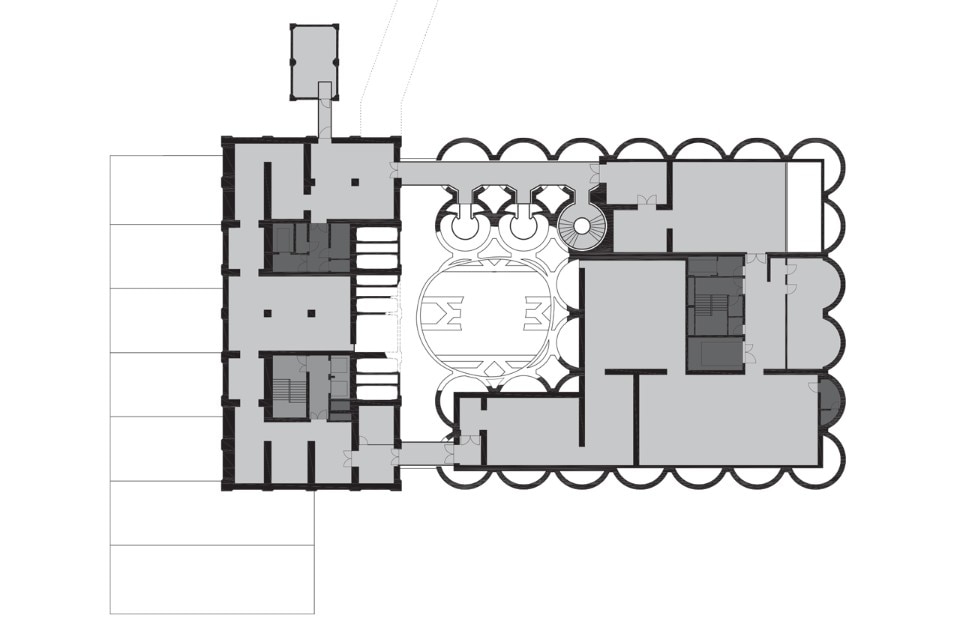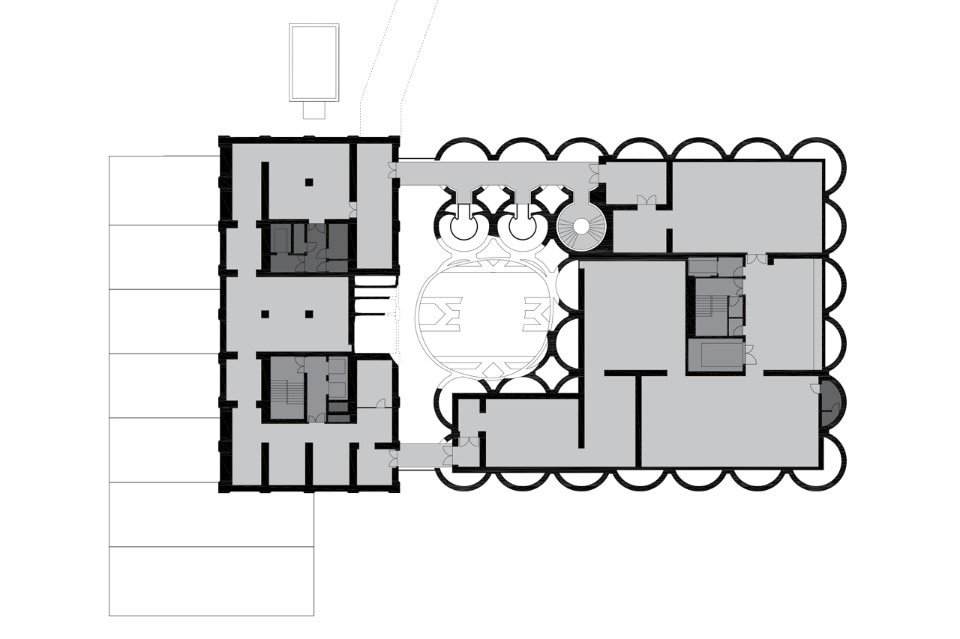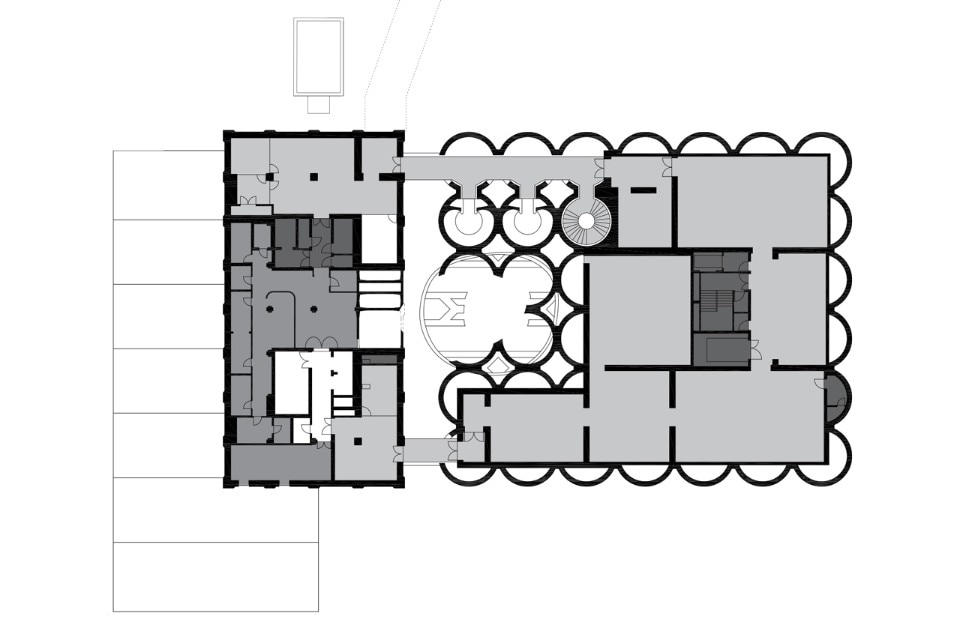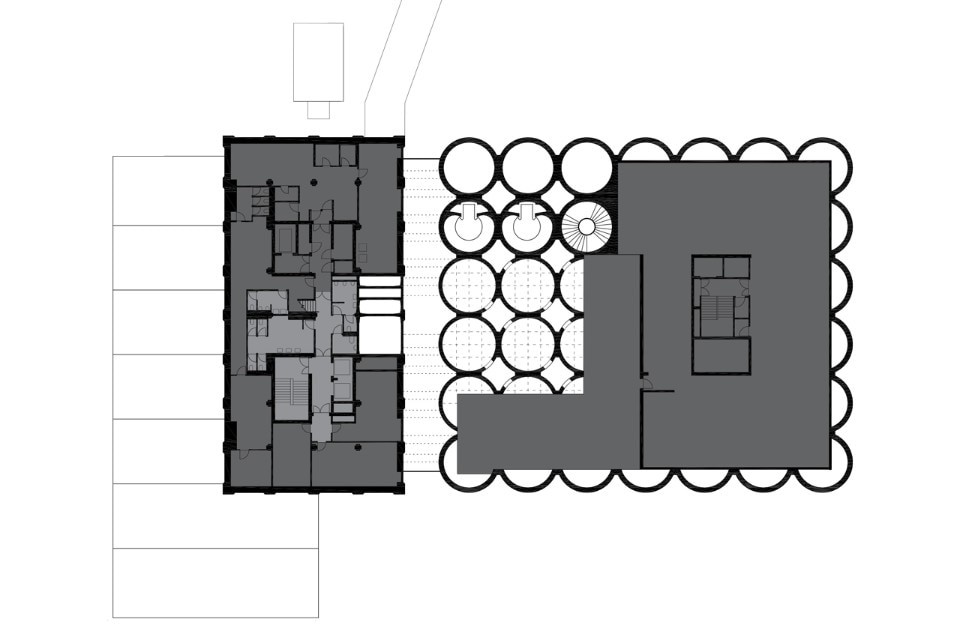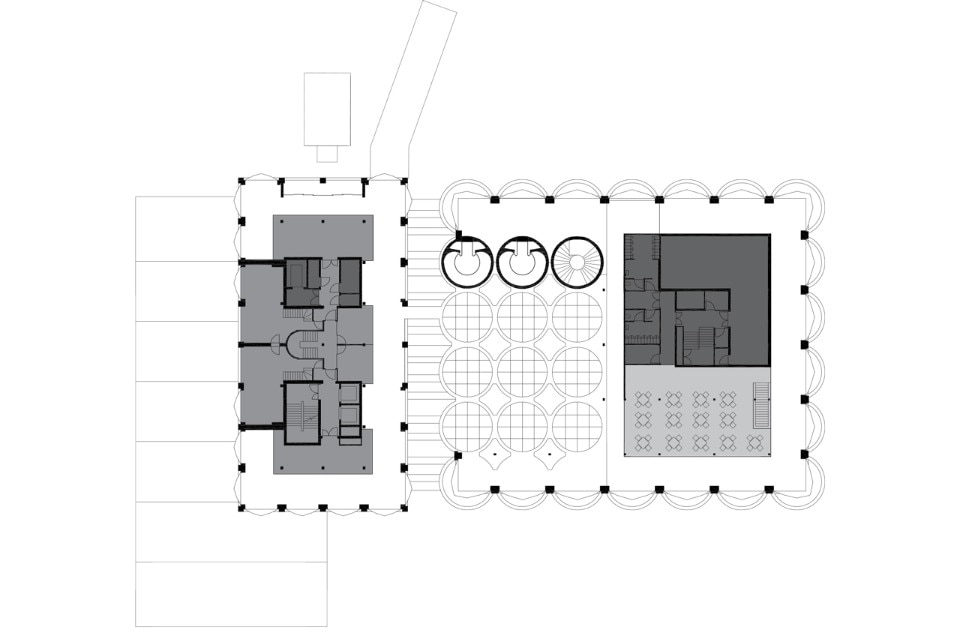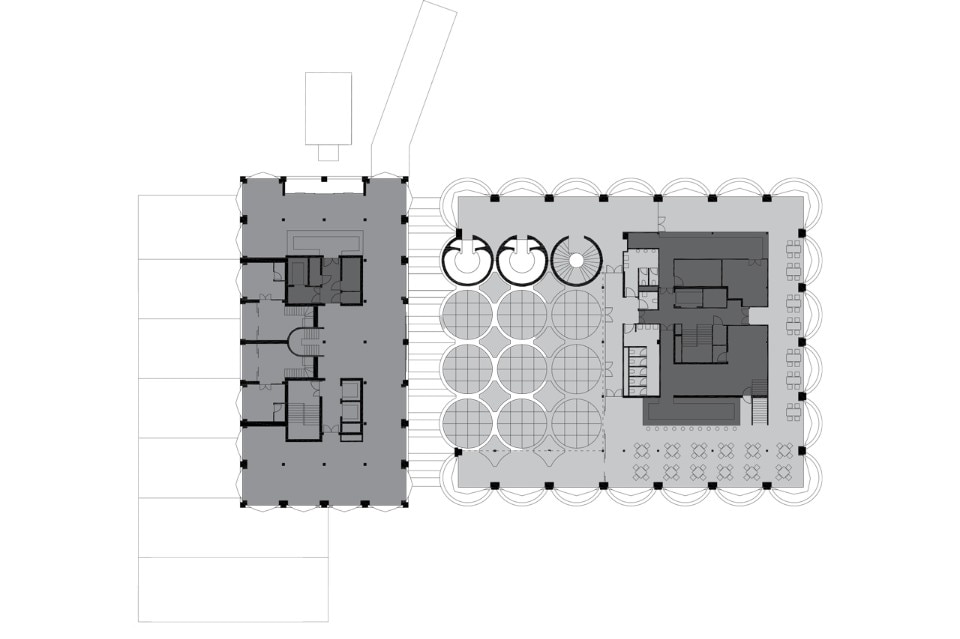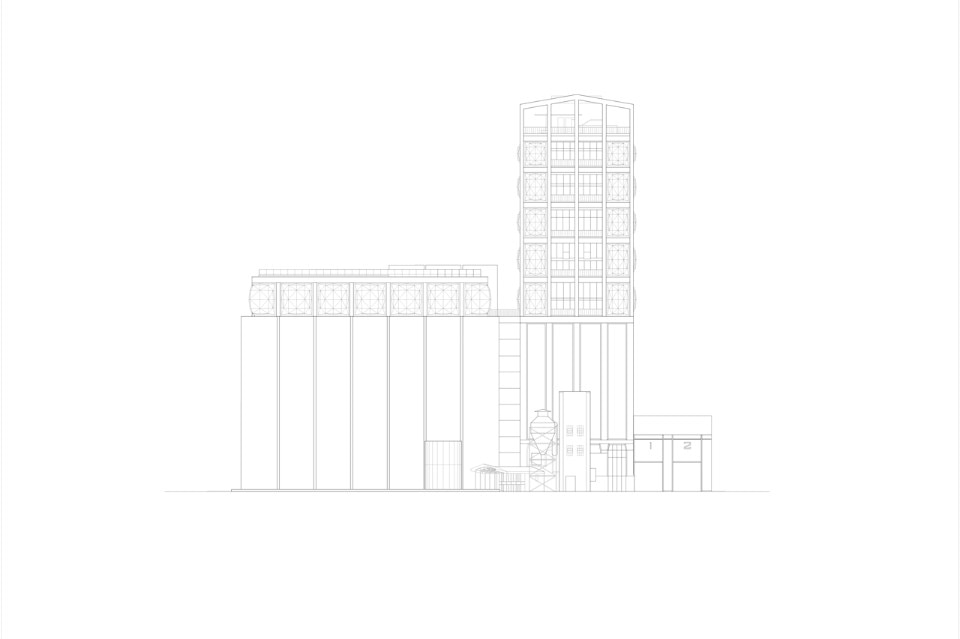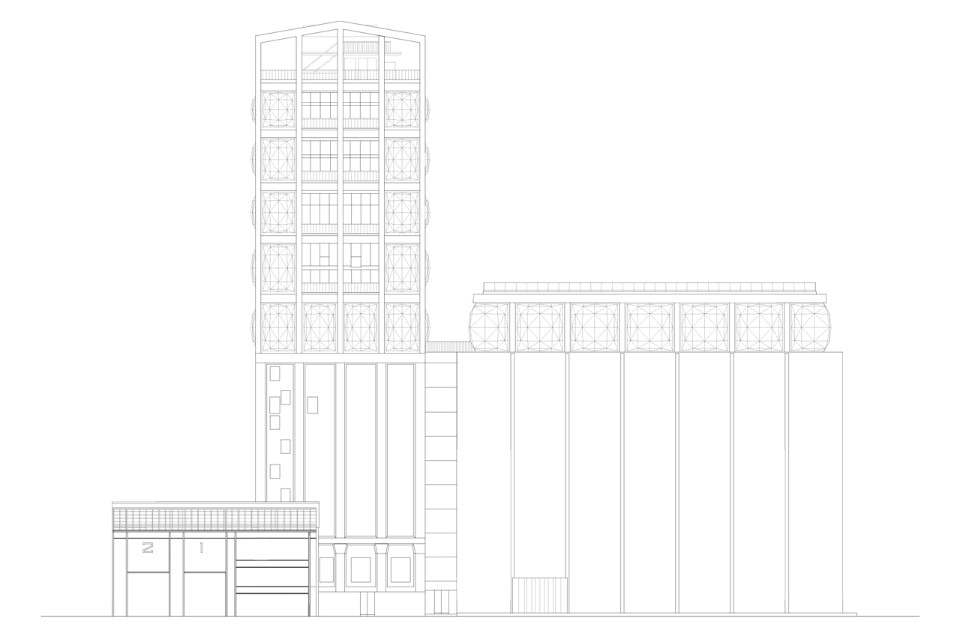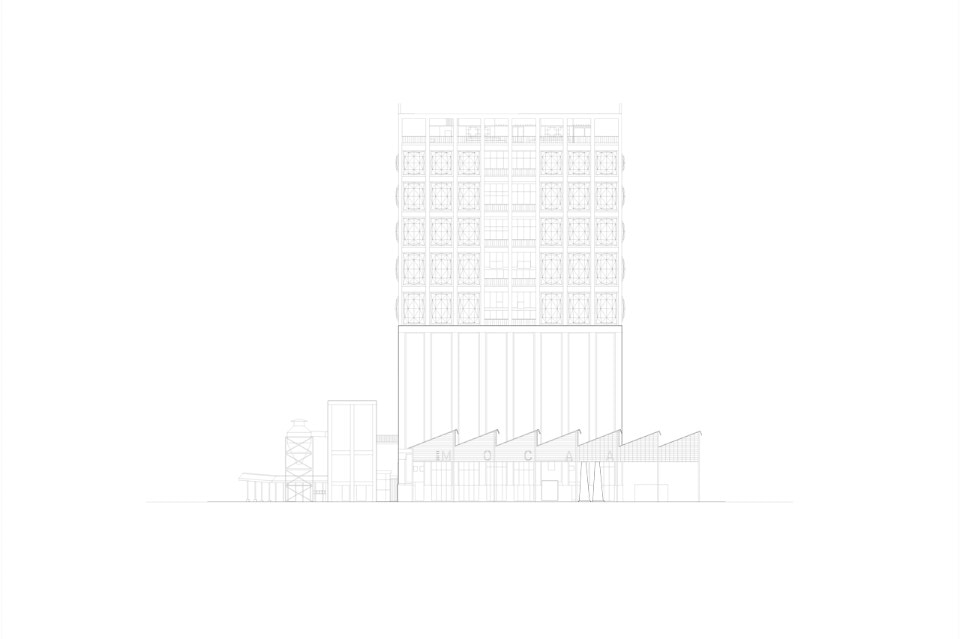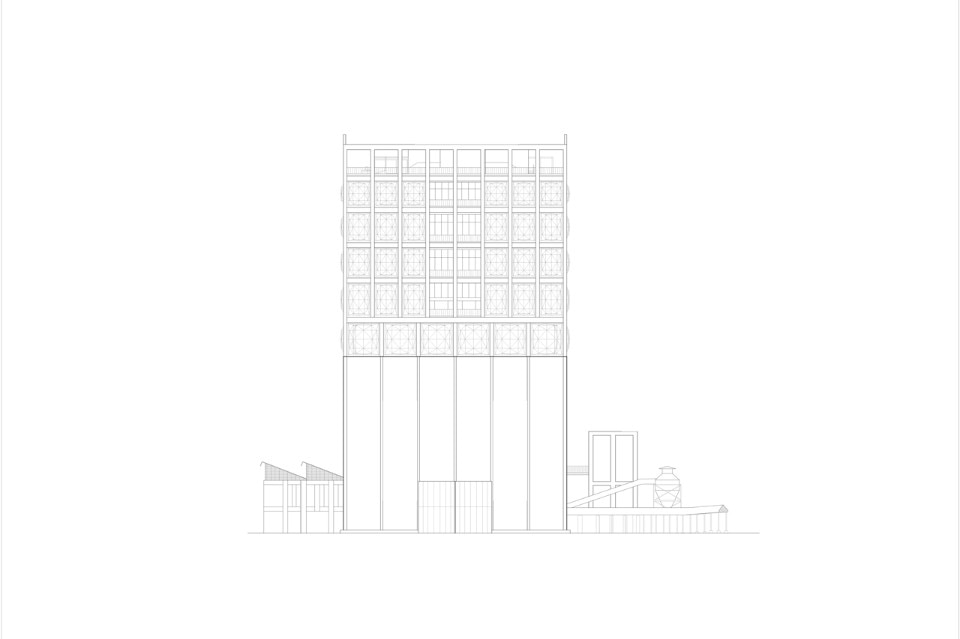 Realising the concept of carved tubes was technically challenging. Modelled on a single grain of corn, the rounded shape was scaled up to all the 27 m high volume and then translated into thousands of coordinates, each defining a point within the silo's tubes. Mapped out physically with nails, the brittle concrete tubes only 170 mm thick were then lined with partial inner sleeves of reinforced concrete. The new concrete sleeves created a stable composite structure 420 mm thick and provided a cutting guide for removing portions of the old silos. The existing tubes were pared back to reveal the curved geometries of the 4,600 mc atrium. The cut edges were polished to give a mirrored finish that contrasts with the building's rough concrete aggregate.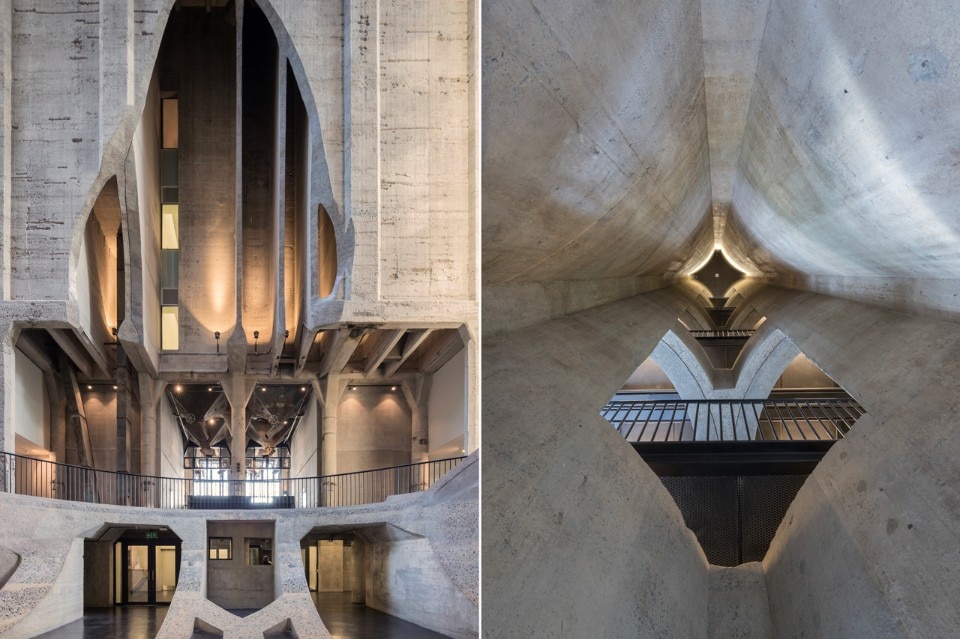 Each of the carved tubes was capped with a 6 meters diameter panel of laminated glass that brings daylight into the atrium. The remaining internal tubes were removed to make space for 80 gallery spaces providing 6,000 sqm of exhibition space. Underground tunnels have also been adapted for artists to create site-specific works.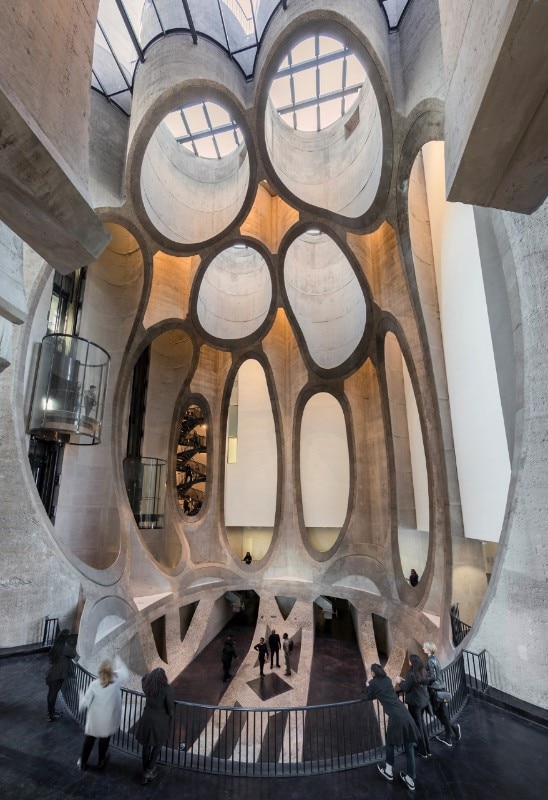 Zeitz MOCAA (Museum of Contemporary Art Africa), Cape Town
Program: museum
Architect: Heatherwick Studio – Thomas Heatherwick
Design team: Mat Cash (group leader), Stepan Martinovsky (project leader), Simona Auteri, Ruggero Bruno Chialastri, Yao Jen Chuang, Francis Field, Sarah Gill, Xuanzhi Huang, Changyeob Lee, Julian Liang, Débora Mateo, Stefan Ritter, Luke Snow, Ondrej Tichy, Meera Yadave
Structural engineering: Arup, Sutherland
Installations: Arup, Solution Station
Contractor: WBHO
Completion: 2017