London-based studio dRMM Architects has been commissioned to renovate a pier in Hastings, England. The 2010 destruction by fire was an opportunity to redefine what a pier could be in the 21st century; moving away from the accumulation of commercial booths of poor quality construction. dRMM's conceptual basis for the re-design of the pier was not to create the predictable unnecessary hero building at the end, but instead providing open space to allow universal access.

The focus was on creating a well-serviced, strong platform that could support a variety of events and uses from circuses to music events, fishing to markets. Different users can bring their own architecture to plug in. Small local trading stalls in the form of classic beach huts have already arrived, setting the example for an endless range of future possibilities.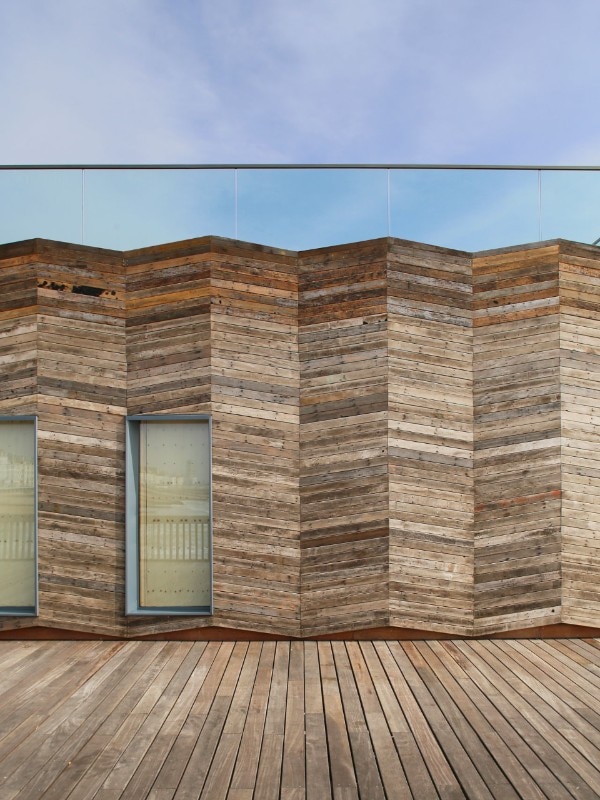 Creative use of timber is at the heart of the transformed Pier design. The new visitor centre is a 100% cross-laminated timber structure, clad in the limited timber decking that survived the 2010 fire. This reclaimed timber was also used to make the furniture on the deck, designed by dRMM and Hastings & Bexhill Wood Recycling Ltd as part of a local employment initiative. The visitor centre has been designed as an adaptable space for indoor events, exhibitions and educational activities, with an elevated belvedere on top. A glass walled, open-air 'room' looks out to the vast views over the Pier and beyond toward Europe, then back to the town and coast.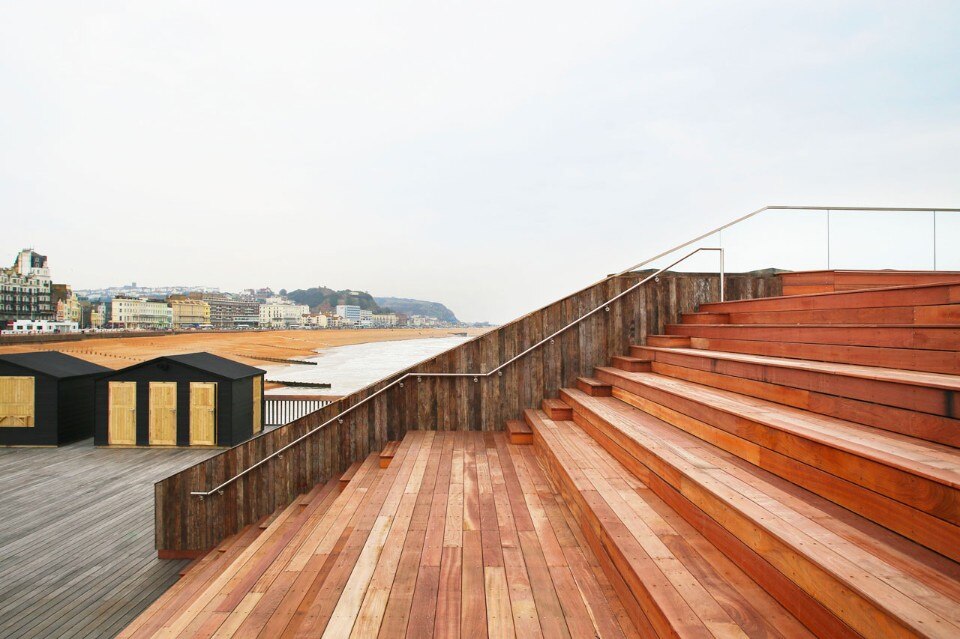 Hastings Pier,
Program: mixed use
Architect: dRMM
Cost Consultant: PT Projects
Structural engineer: Ramboll
Marine & heritage engineer: Ramboll
Service engineer: Ramboll
CDM coordinator: KMCS
Joinery company: Timber Craft UK
Structural CLT supplier: KLH
Completion: 2017