The mission of the Palestinian Museum is to be the leading, most credible and robust platform for shaping and communicating knowledge about Palestinian history, society and culture. To deliver on this mission, the client's intention has been to develop a Palestinian Museum hub located 25km north of Jerusalem (West Bank).
The landscape of the Palestine has the 'worked' quality of a city; every element of it has been touched and tells a story of intervention, production, culture, environment and commerce. Like a city, the terraced landscape has embedded within it its history. The approach to the Palestinian Museum is to draw on this history of the terraced landscape, embedding the museum into its immediate site and drawing from this site to tell a larger story of a diverse culture. The site is formed through a series of cascading terraces, created by field stone walls which trace the previous agricultural terraces of the area.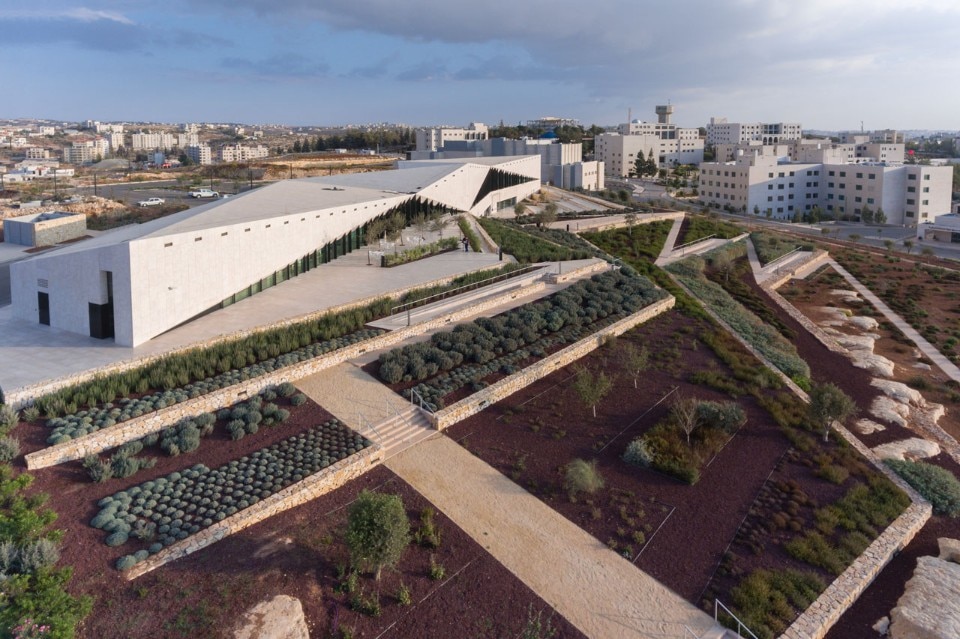 The building itself emerges from the landscape to create a strong profile for the hilltop both integrated into the landscape yet creating an assertive form that has a distinctive identity. Largely single-storey; it stretches out along the hilltop from the south to north; overlooking the gardens to the west. The ground floor, comprising entrance reception, museum administration, galleries, screening room and cafe opens out directly to the gardens at its northern end, while overlooking a stone amphitheatre below it at the southern end.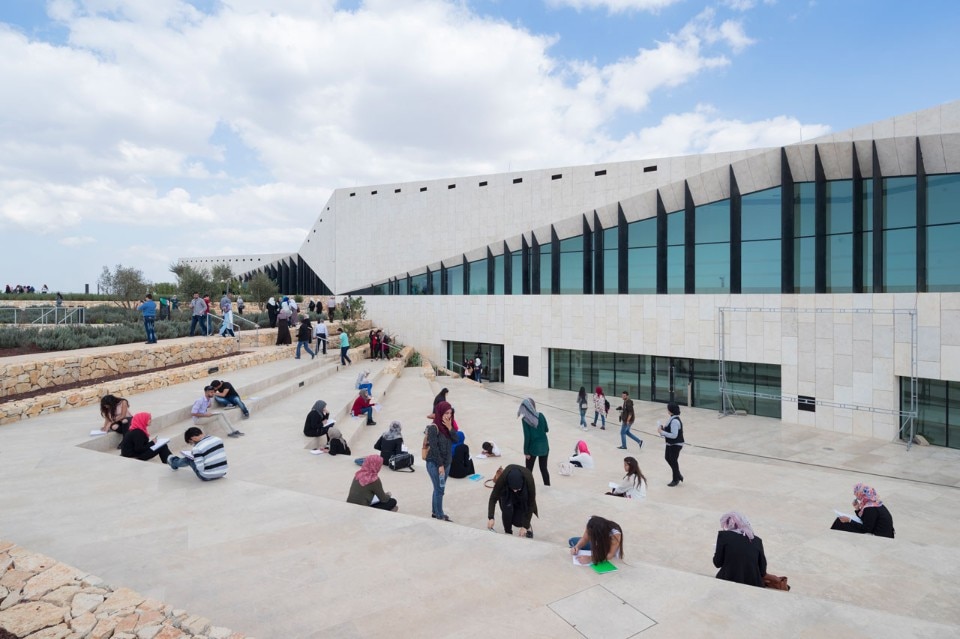 In the lower ground floor there is a public Education and Research Centre with classrooms, workshops and administrative spaces. The education centre opens out to a cut stone amphitheatre to the west. In addition to the Education and Research Centre, the main art collections spaces, photographic archives, and art handling are all located in the lower ground floor. These spaces are not accessible to the public; they open out to a secure delivery yard at the eastern side of the building.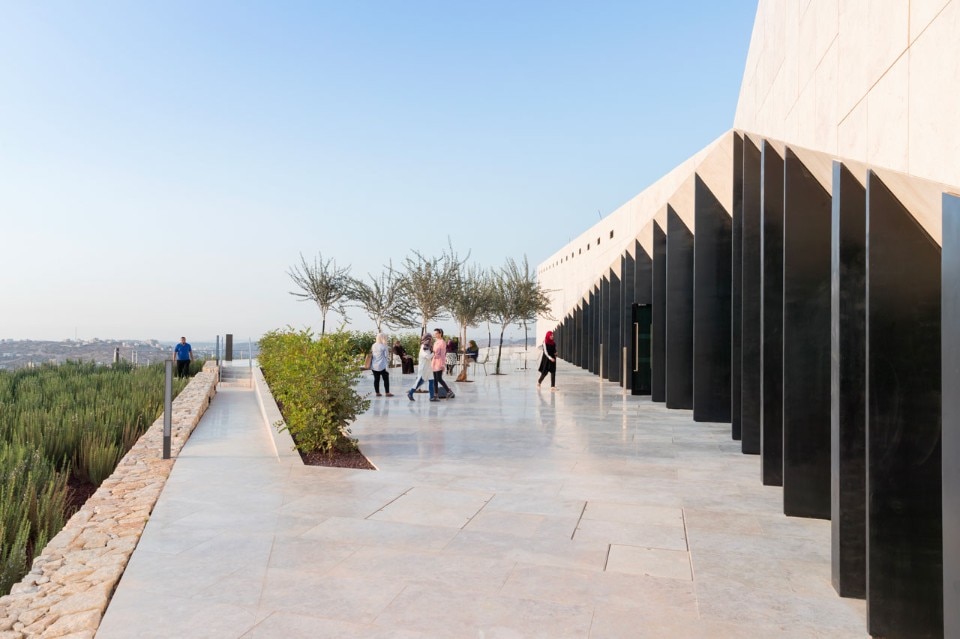 Palestinian Museum, Birzeit, Palestine
Architect: Heneghan Peng Architects
Landscape architect: Lara Zureikat
Engineering: ARUP
Facade: T/E/S/S
Lighting: Bartenbach
Project management: Projacs International
Local partner: Arabtech Jardaneh
Area: 3,500 sqm
Completion: 2016