Niamey 2000 is a 1,700 square meter housing development, which was designed in response to the current housing crisis occurring in Niamey, the capital of Niger. By increasing density, the project proposes a new model for urban housing.
The project provides privacy for its inhabitants; however, it strives to address more than the need for culturally appropriate housing. It takes a firm position on material selection by using unfired, earth masonry and passive cooling techniques to protect against Niger's scorching temperatures. As is the case in many parts of the world, local materials have been increasingly abandoned in urban centers in favor of concrete. The contemporary design of Niamey 2000 reintroduces locally derived resources to the construction industry and offers affordable homes to a broader range of the city's growing population.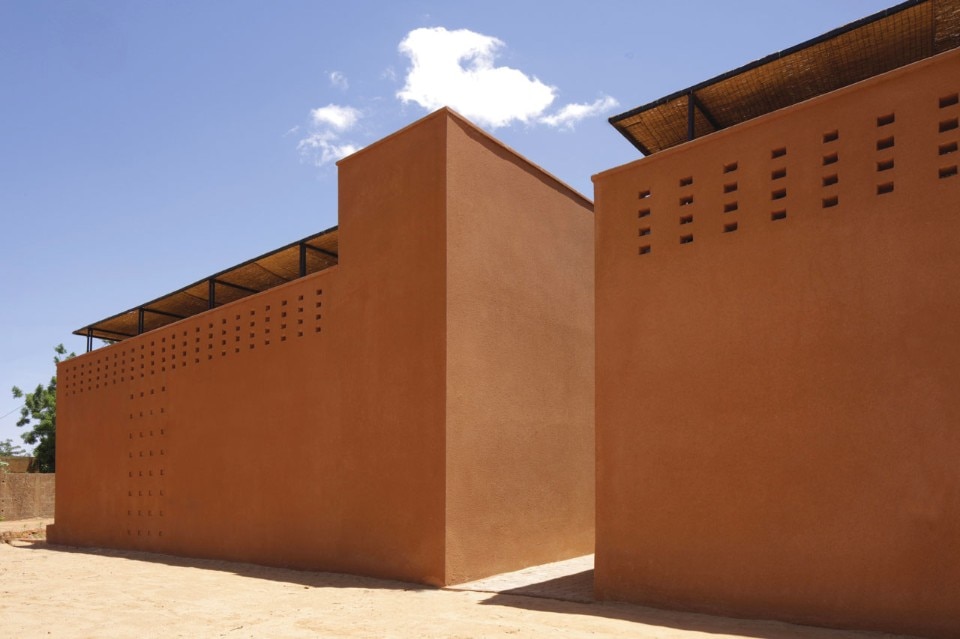 As Niamey continues to grow, and more foreign investors pledge funds for building public as well as private infrastructure, large-scale housing projects are on the horizon. A few, well-conceived projects in the capital – using local expertise and production methods – could set a valuable precedent for Niamey's future.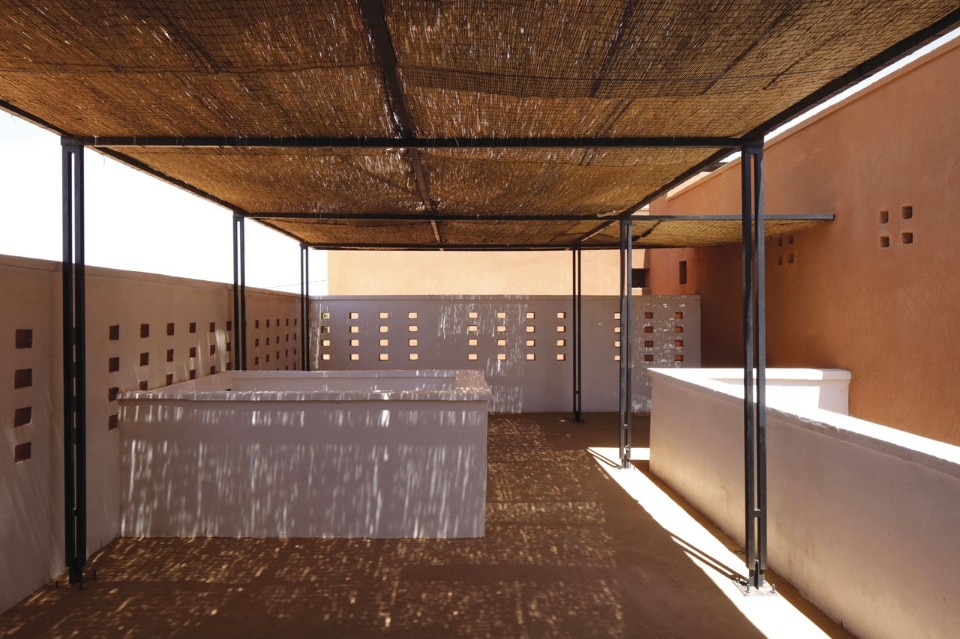 Niamey 2000, Niamey, Niger
Program: housing
Architect: united4design – Yasaman Esmaili, Elizabeth Golden, Mariam Kamara, Philip Straeter
Structural engineer: Urbatec SARL
Contractor: Entreprise Salou Alpha & Fils
Area: 1,700 sqm
Completion: 2017