House K is located in a town surrounded by mountains. The architects intended to design interior spaces where one feels nature such as light, wind, and rain. Mixing inner spaces with outer spaces, the building respond to the city. Inserting the outer terrace into the white box to bring nature to the inner spaces, light and wind from the terrace go through spaces via a T-shaped void. Top light and light from the terrace reflected by the walls pour into the inner spaces. These lights would express a transitional beauty.
YDS Architects, House K, Kumamoto, Japan, 2016
YDS Architects, House K, Kumamoto, Japan, 2016
YDS Architects, House K, Kumamoto, Japan, 2016
The terrace between the rooms for children and corridors becomes a transitional space. Corridors around the terrace are like 'Engawa', semi-outdoor spaces which are typically Japanese. The terrace extended towards mountains around the site will be a delightful space. The living room is spatially sandwiched between the terrace and the garden, with the view of trees and the sky fwith its various light.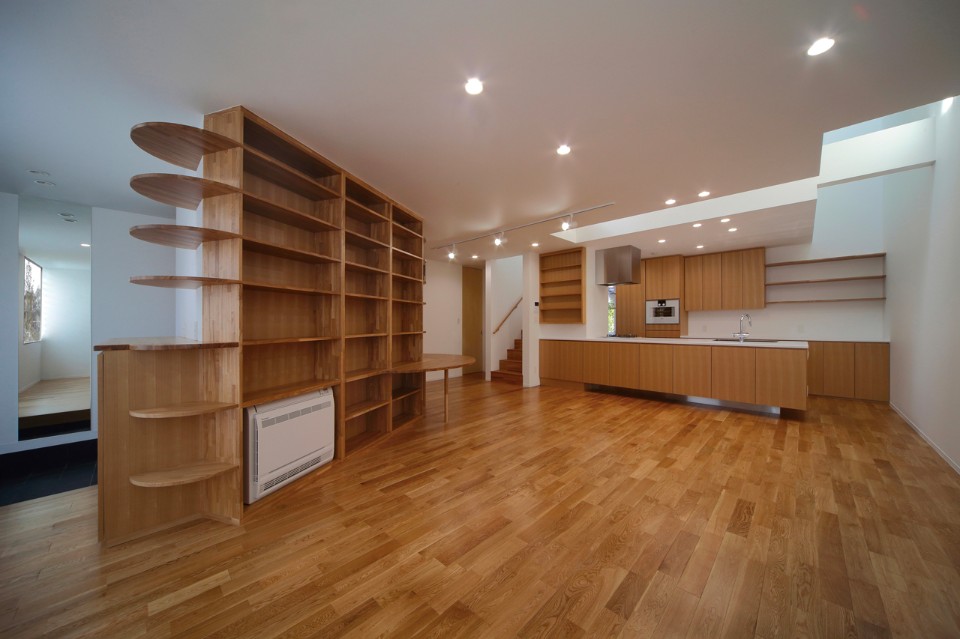 The column of the roof are a pair of thin steel poles. One will see "one's own sky" through the slit of the white volume from the terrace, the living room in the first and floor rooms for children. House K adds a new scene on the existing city. The distinctive form consists of white volume, floating white plate, and framed sky provides tranquil spatial qualities for the landscape. House K is designed to reveal a sequence of spaces combining expansiveness and symbiosis. Nature and the architecture stimulatie each other and spaces expand to the infinity.
YDS Architects, House K, Kumamoto, Japan, 2016
YDS Architects, House K, Kumamoto, Japan, 2016
YDS Architects, House K, Kumamoto, Japan, 2016
YDS Architects, House K, Kumamoto, Japan, 2016
YDS Architects, House K, Kumamoto, Japan, 2016
YDS Architects, House K, Kumamoto, Japan, 2016
YDS Architects, House K, Kumamoto, Japan, 2016
YDS Architects, House K, Kumamoto, Japan, 2016

House K, Kumamoto, Japan
Program: single-family house
Architects: Yoshitaka Uchino, Mana Muraki – YDS Architects
Engineering: Myu Structural Design
Construction: Iwanaga Gumi
Area: 160 sqm
Completion: 2016