Designed by Andrew Trotter over a three year process, Masseria Moroseta delves into the heart of Pugliese traditions of construction and building. Built using traditional techniques and local materials, the modern architecture is influenced by masserie (farmhouses) of the past. Set in five hectares of olive groves with trees up to 500 years old, Masseria Moroseta is an enclave of pared-down relaxation and rural simplicity.
The owner wanted a modern building that wouldn't feel out of place amongst the olive trees. As in a traditional farmhouse, everything is set around the central courtyard: the salon and veranda with their views to the sea, the staircase to the roof terrace, and the six rooms and suites on either side, half with private gardens, the other half with private terraces looking out across the fields. The masseria entrance is the only opening in the frontal wall, a stronghold toward that gives no suggestion as to what is beyond. 
Once inside, as you approach the large windowed entrance to the living room, you glimpse on the left your first sights of the olive trees, pool and the sea beyond. Traditional use of the local sandstone tufo has been utilised throughout. Each room has a vaulted ceiling and 80 cm thick walls to keep the building cool, even when it is 40 degrees outside. The rooms to the left have high-walled private gardens filled with orange trees, while the rooms to the right have private terraces with views across the olive grove. Dry stone walls elevate the building to catch the breeze and more of the view to the sea, while creating space below to hold the spa, gym and services. All stones were recycled from the land during the excavation of the building.
The design of Masseria Moroseta has been made with extreme care to look after the environment. The one-meter-thick walls with eco-friendly recycled insulation, mean that very little air-conditioning is needed even in the hottest periods of the year, and very little heating in the winter. The living space with it's cross ventilation windows, needs no air conditioning at all. Solar panels provide enough electricity and heat for the whole building, and there is a water for the organic farm. All the materials used in the construction are locally found, as are all the tradesmen.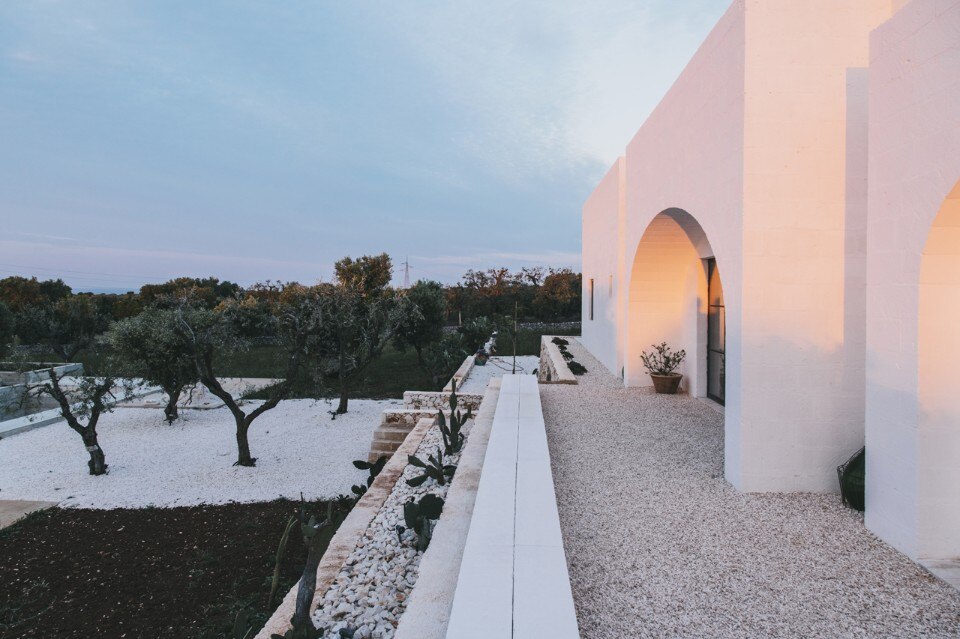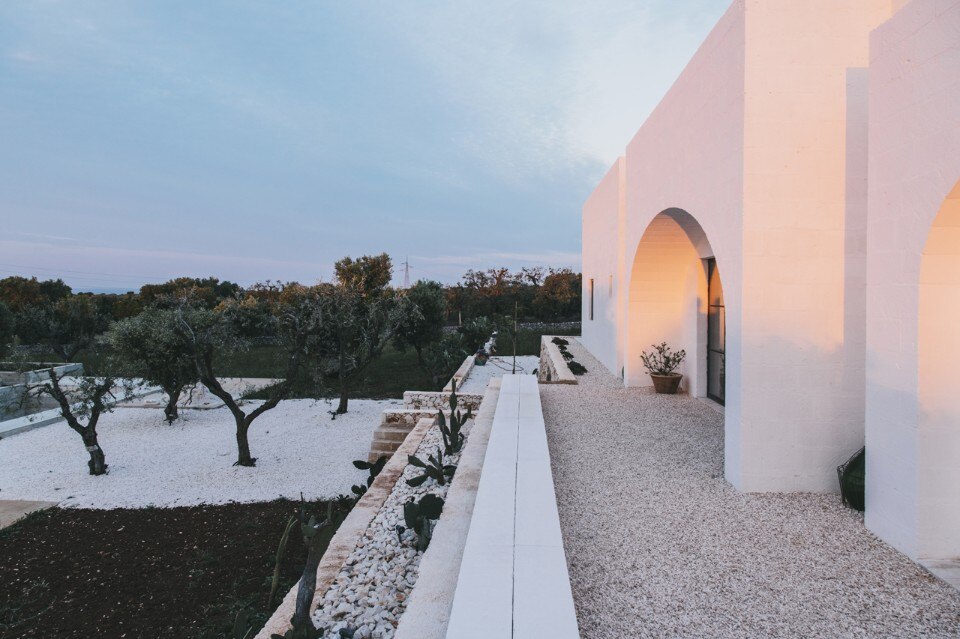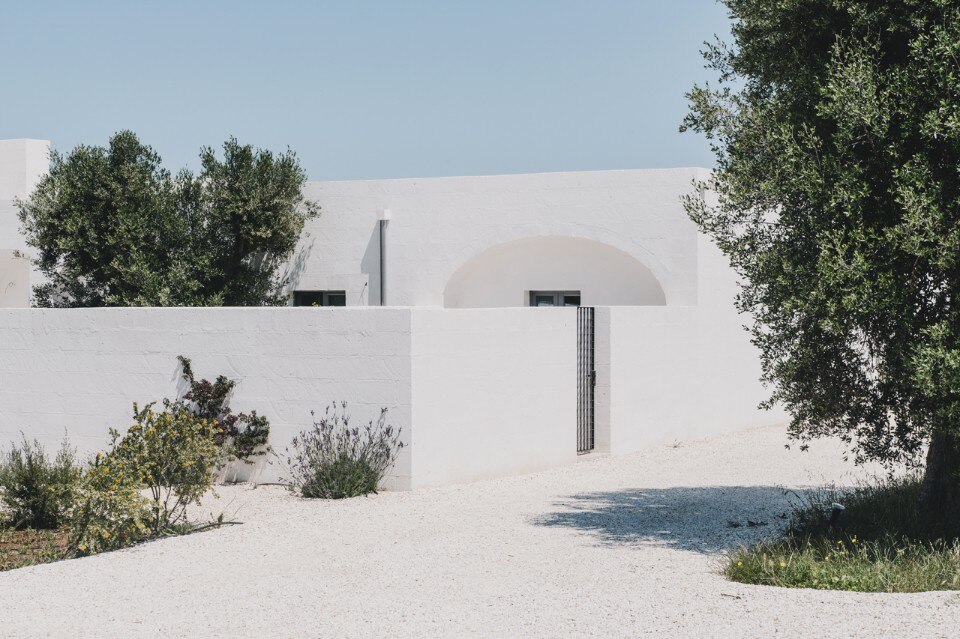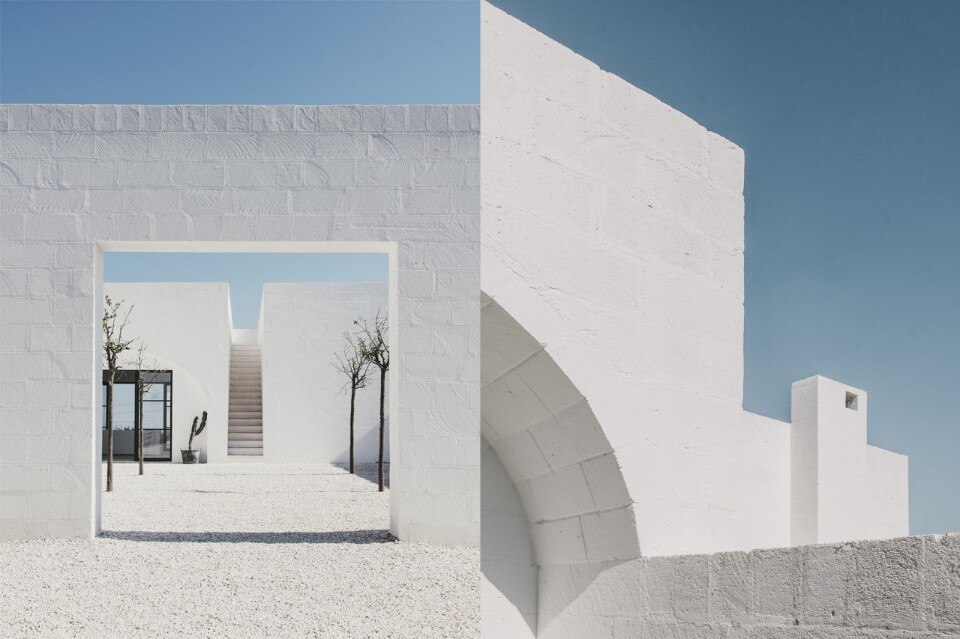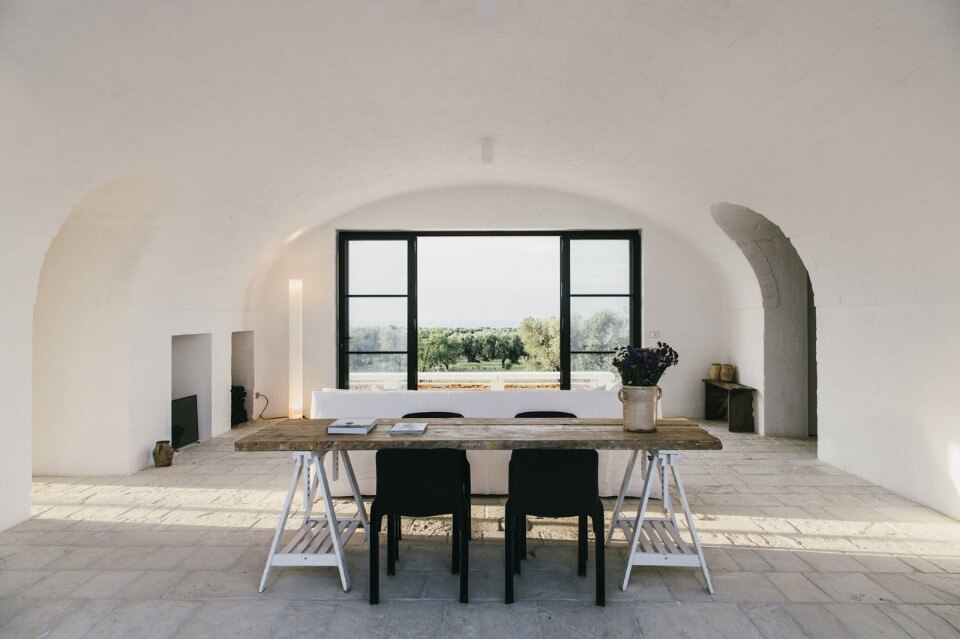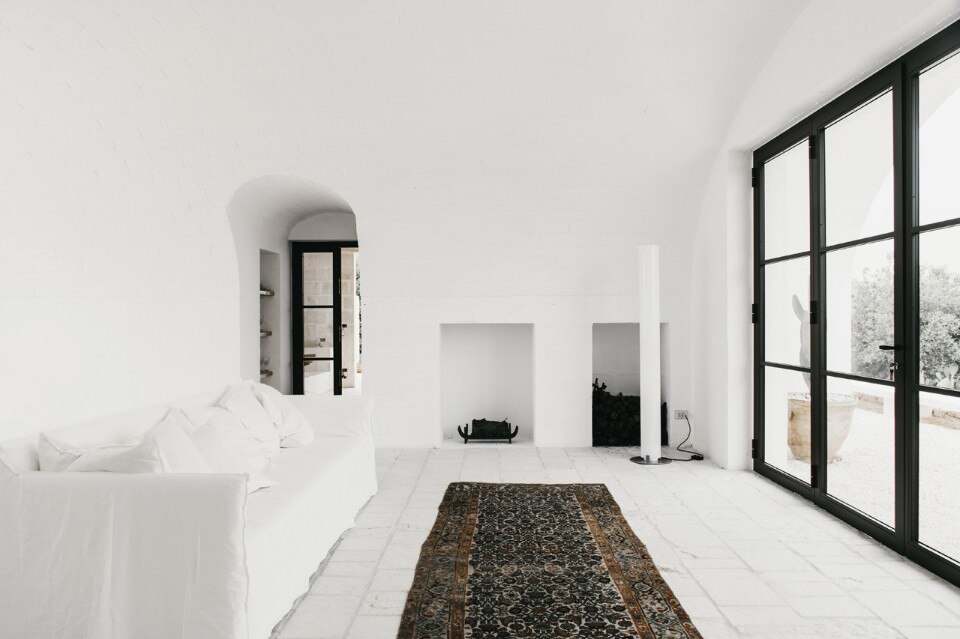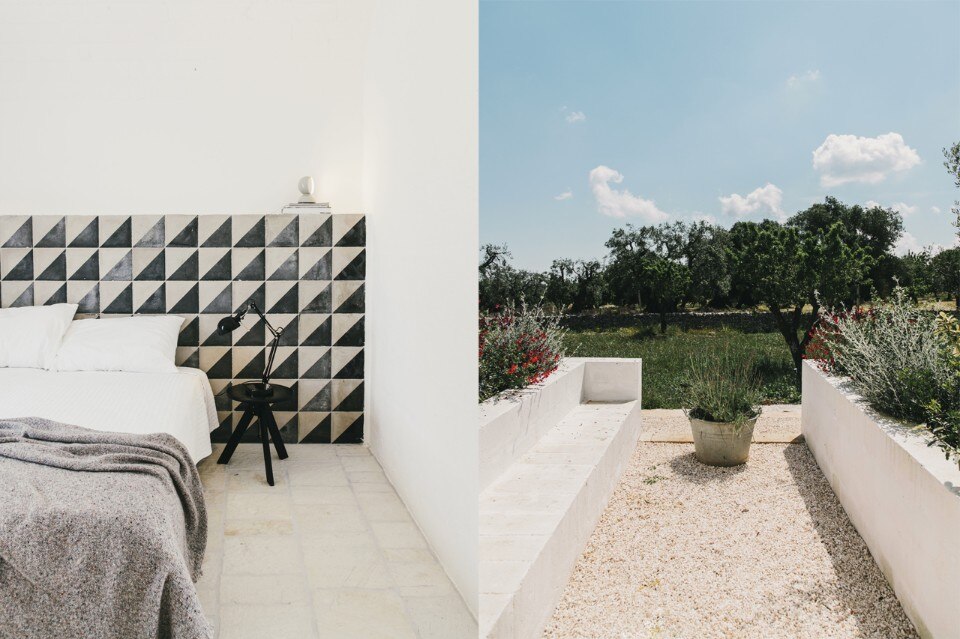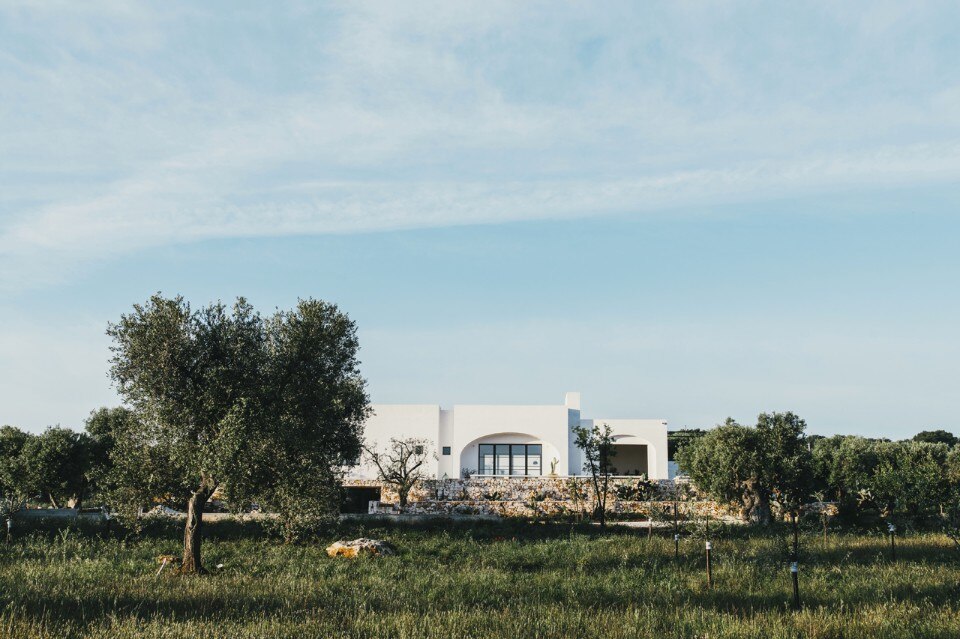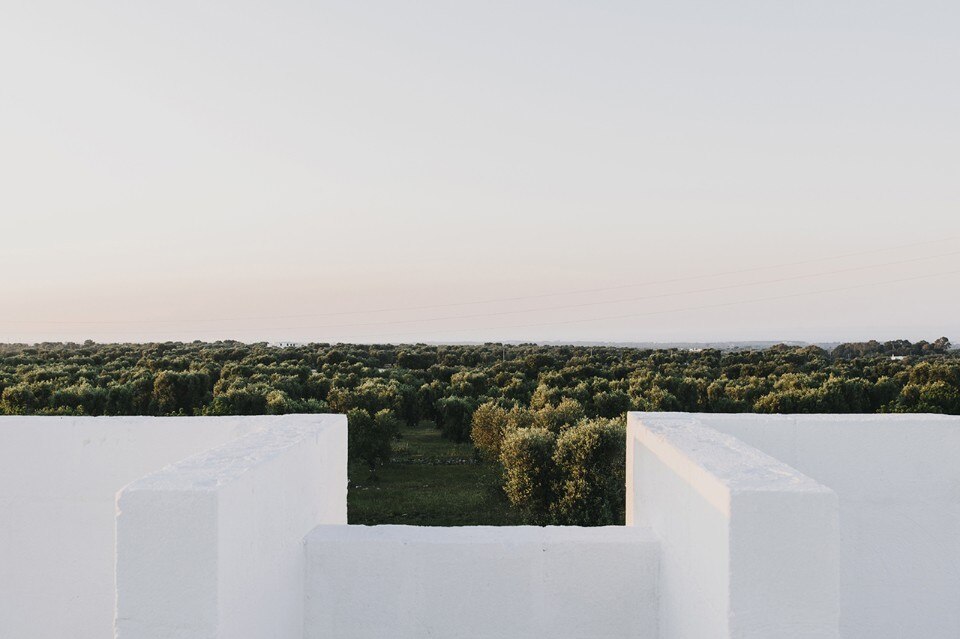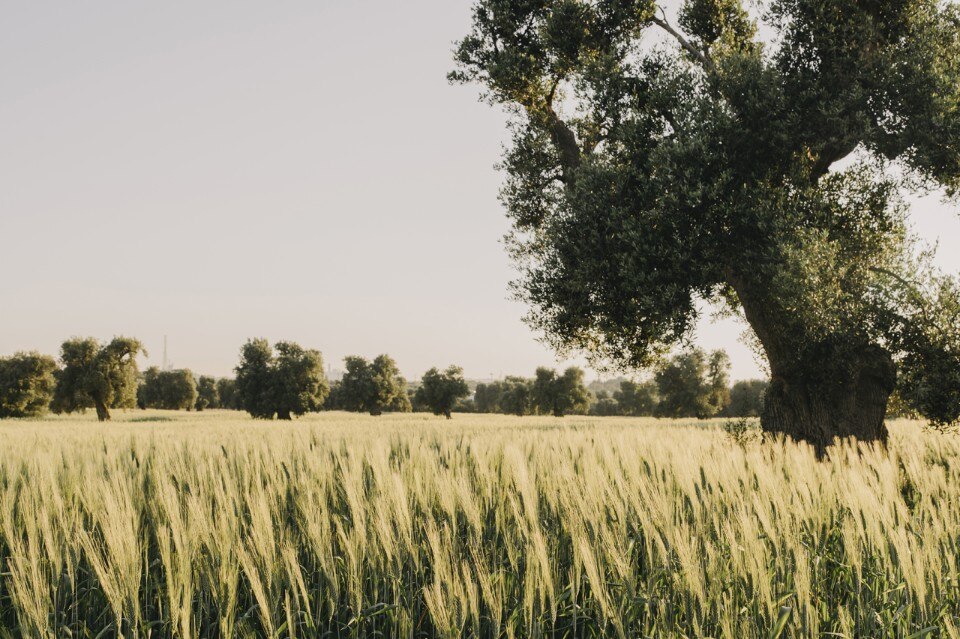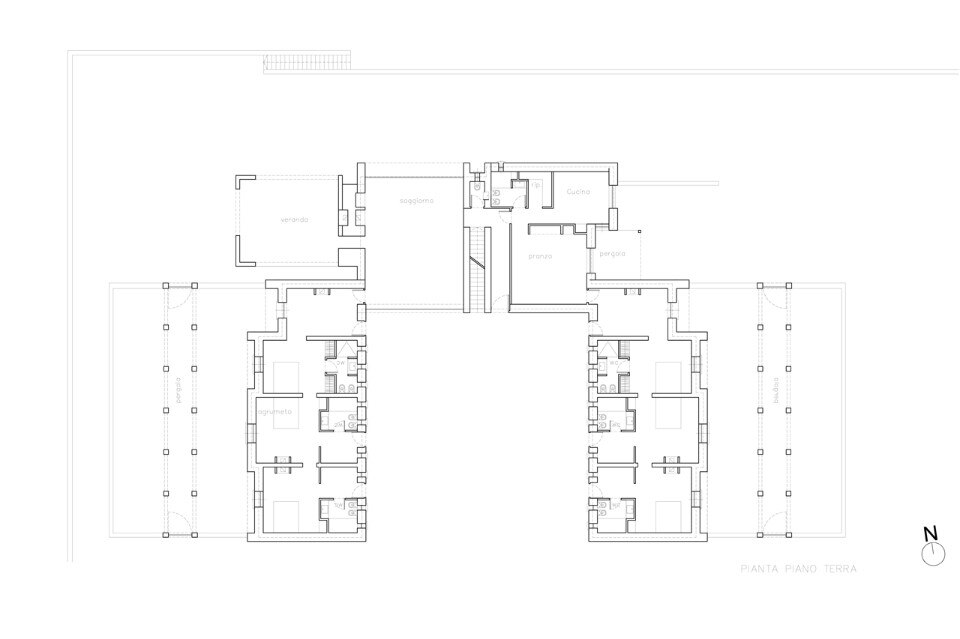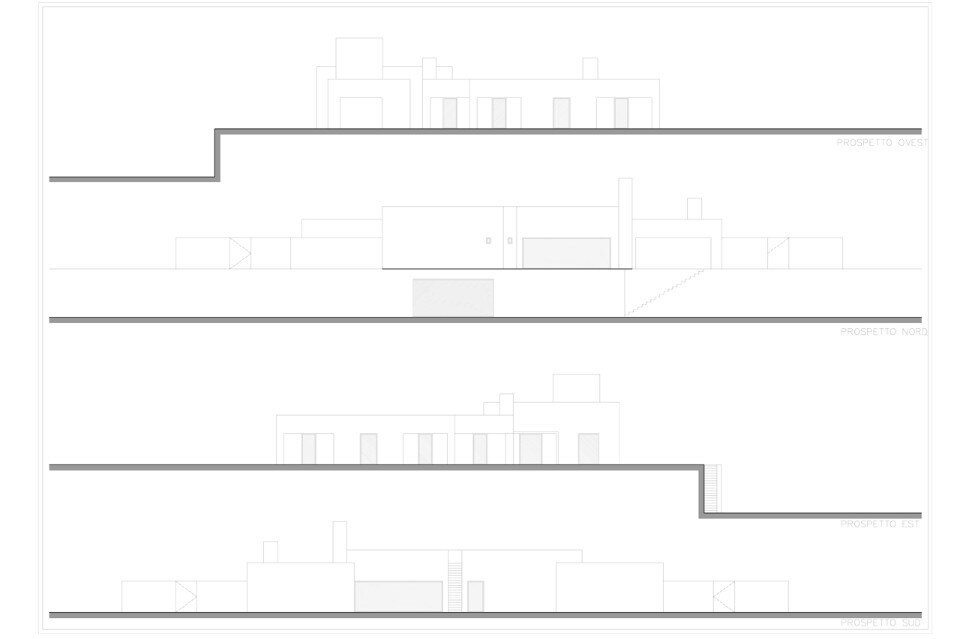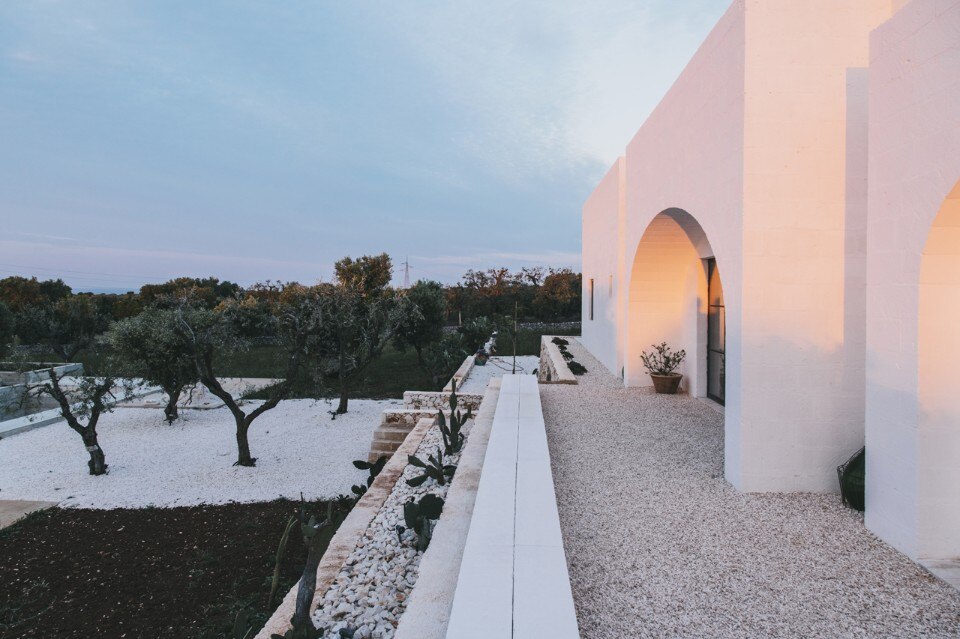 Andrew Trotter, Masseria Moroseta, Ostuni, Italy, 2016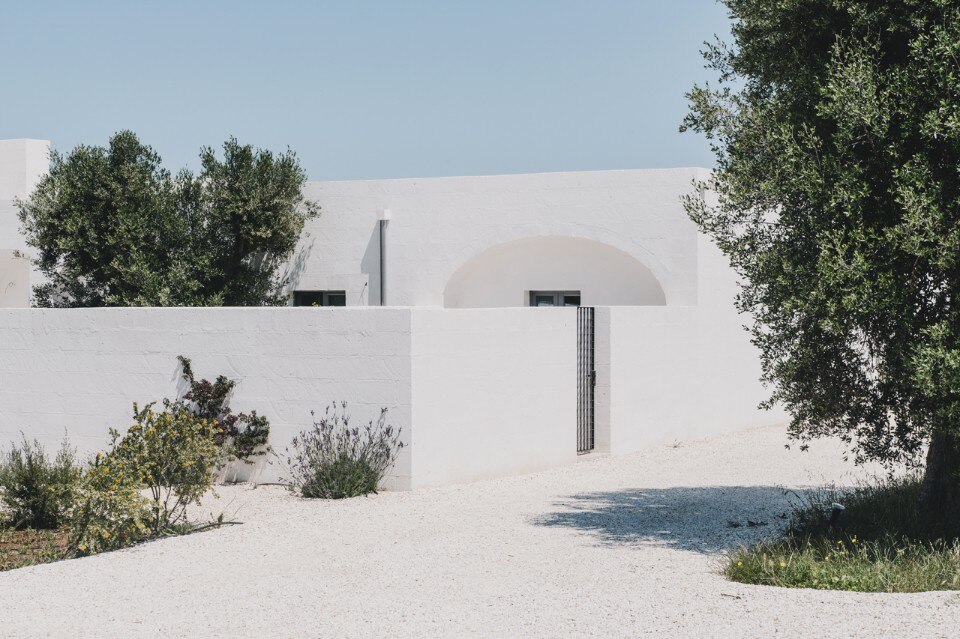 Andrew Trotter, Masseria Moroseta, Ostuni, Italy, 2016
Andrew Trotter, Masseria Moroseta, Ostuni, Italy, 2016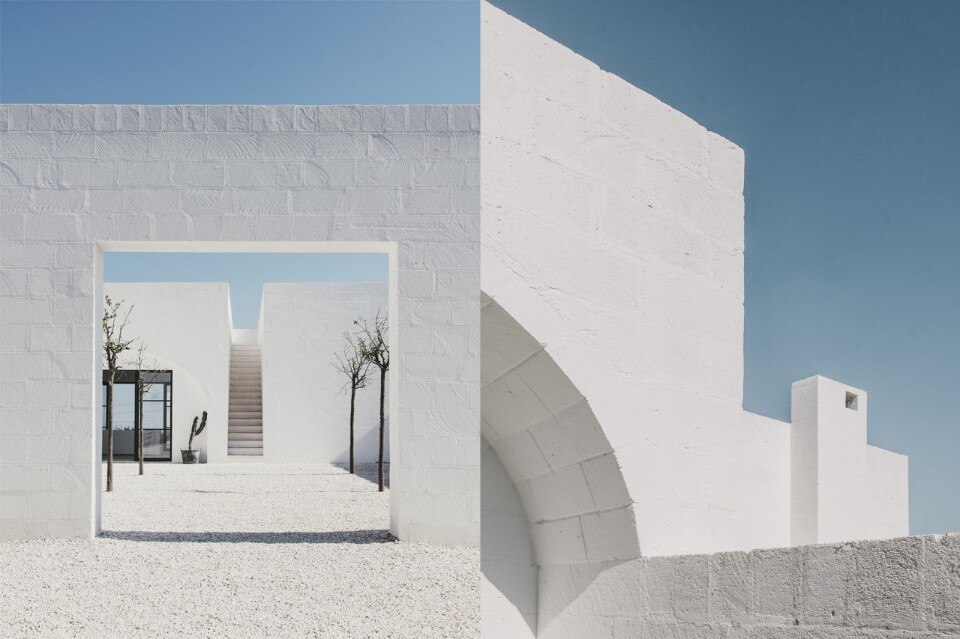 Andrew Trotter, Masseria Moroseta, Ostuni, Italy, 2016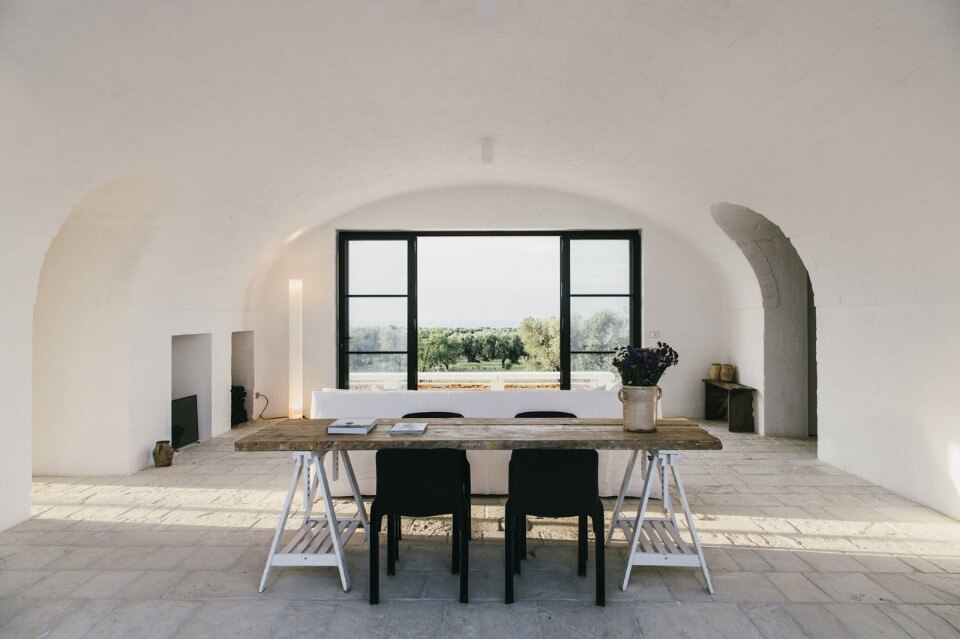 Andrew Trotter, Masseria Moroseta, Ostuni, Italy, 2016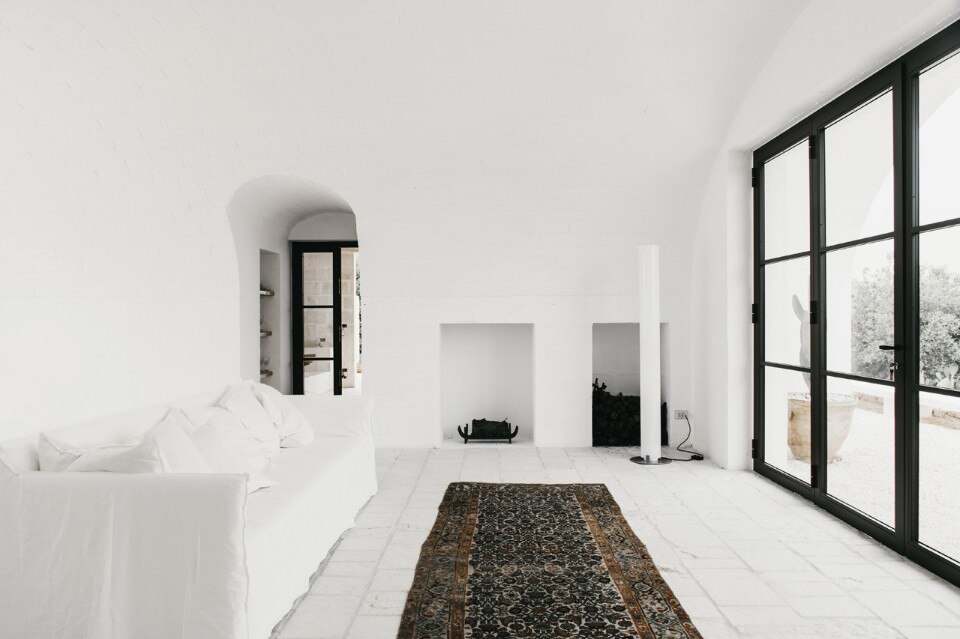 Andrew Trotter, Masseria Moroseta, Ostuni, Italy, 2016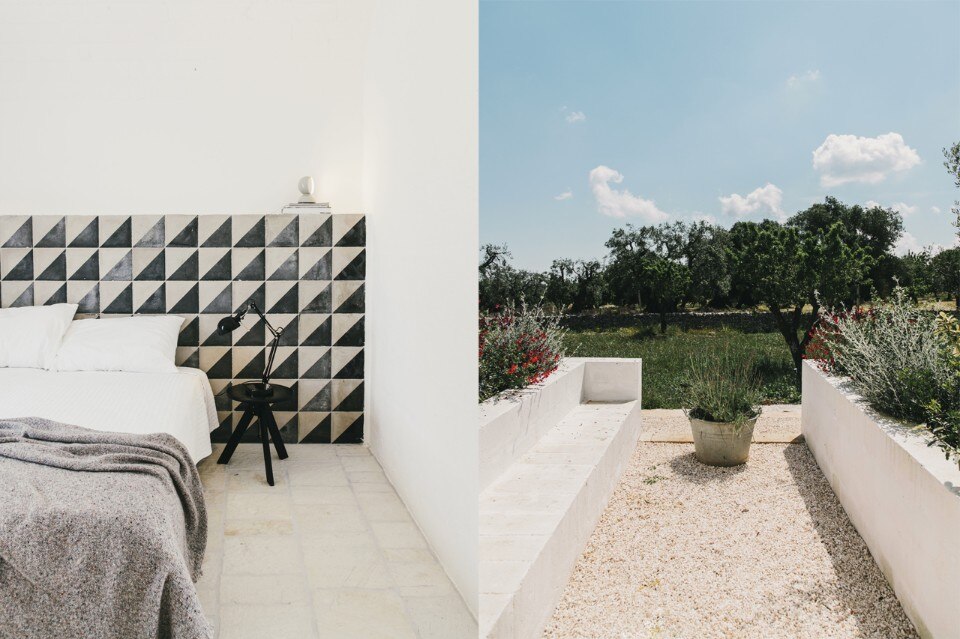 Andrew Trotter, Masseria Moroseta, Ostuni, Italy, 2016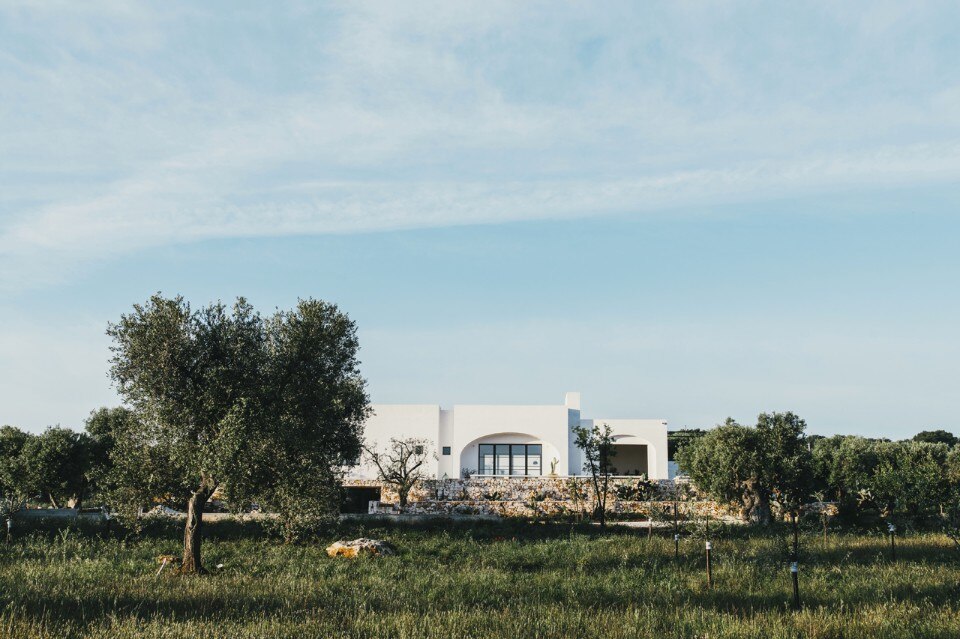 Andrew Trotter, Masseria Moroseta, Ostuni, Italy, 2016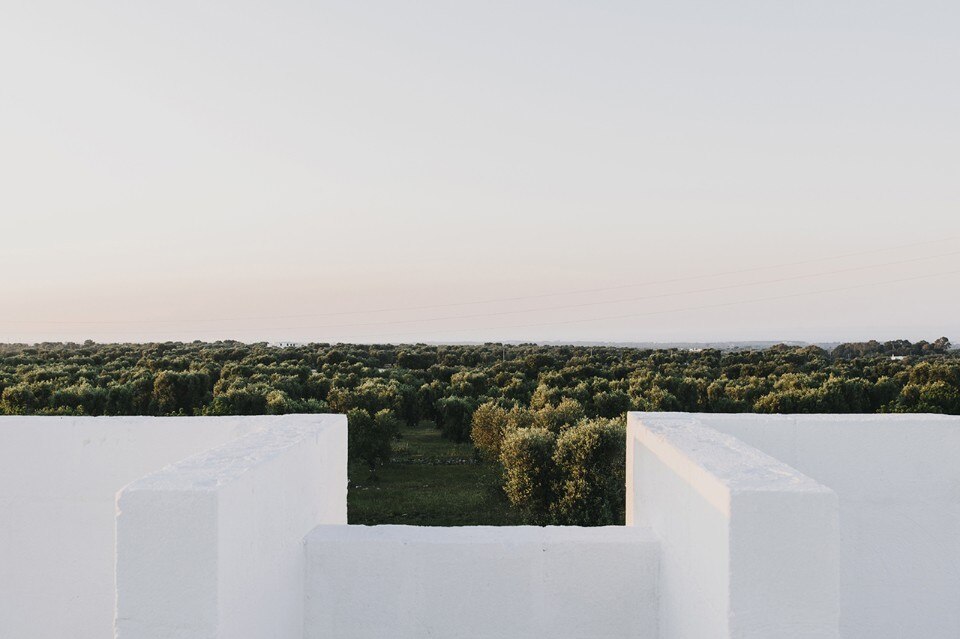 Andrew Trotter, Masseria Moroseta, Ostuni, Italy, 2016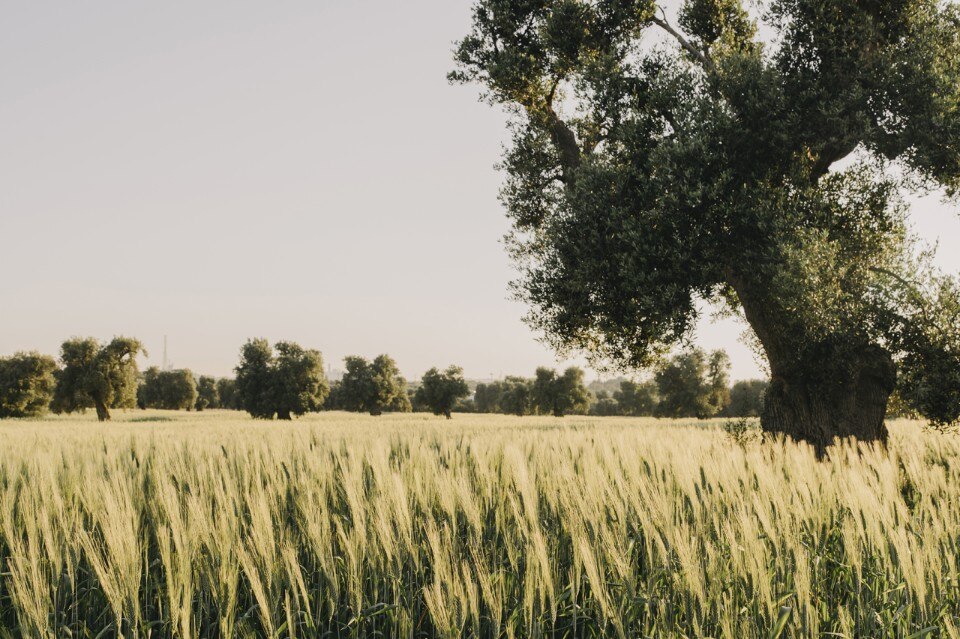 Andrew Trotter, Masseria Moroseta, Ostuni, Italy, 2016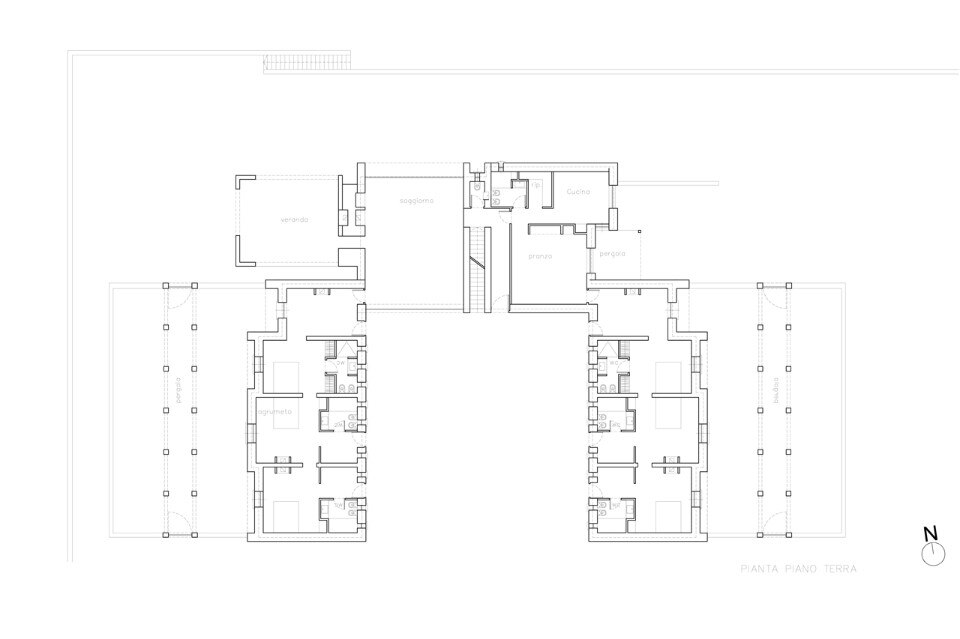 130505-Lanzini 1 (1) planos (1
Andrew Trotter, Masseria Moroseta, floor plan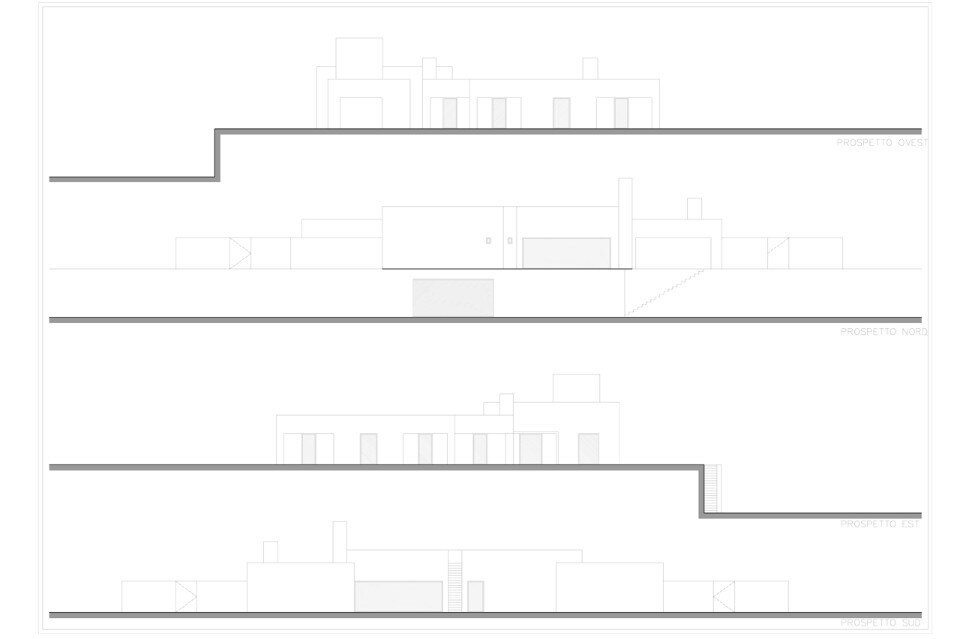 130505-Lanzini 1 (1) planos (1
Andrew Trotter, Masseria Moroseta, elevations

Masseria Moroseta, Contrada Lamacavallo, Ostuni, Italy
Program: farmhouse and tourist accomodation
Architect: Andrew Trotter
Area: 340 sqm
Completion: 2016