The deal of the project delivered by Tank is to restructure and extend a former police station, very imposing on the square des Fusillés et des Déportés but disconnected from its urban environment.
The accessibility of the equipment is modified: the space becomes an extension of the square at street level. The library is divided into two entities: the reception hall and reading room whose schedules may differ.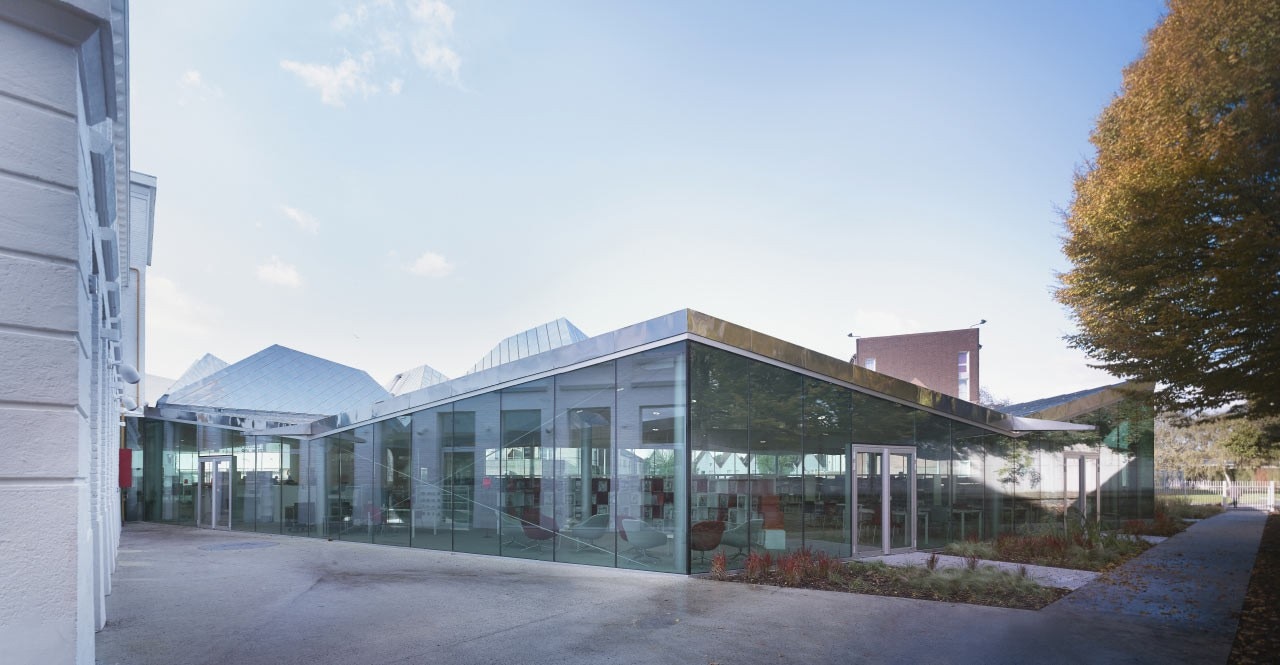 In the reading room, the qualification of spaces, light and acoustic atmospheres is treated through a roof: the active layer.
The interior atmosphere refers to both warm interior of town houses' reading rooms and qualities of factories' open spaces bathed in a diffuse overhead lighting. The media library overlooks a garden which encourages the link between the neighborhoods downtown.

Mediatheque La Madeleine, La Madeleine, France
Program: medialibrary
Architects: Tank
Engineering studies: SNC Lavalin
Economist: PHD Ingéniérie
Acoustics: Daniel Caucheteux
Client: Ville de La Madeleine
Area: 2,200 mq
Completion: 2013