This house on an upper hill in Tokyo stands on a small site with a three-metre width between two roads.
The floors are connected through folded metal staircase, introducing height into the centre of the house and giving the sensation of climbing up a tree looking at the scenery around.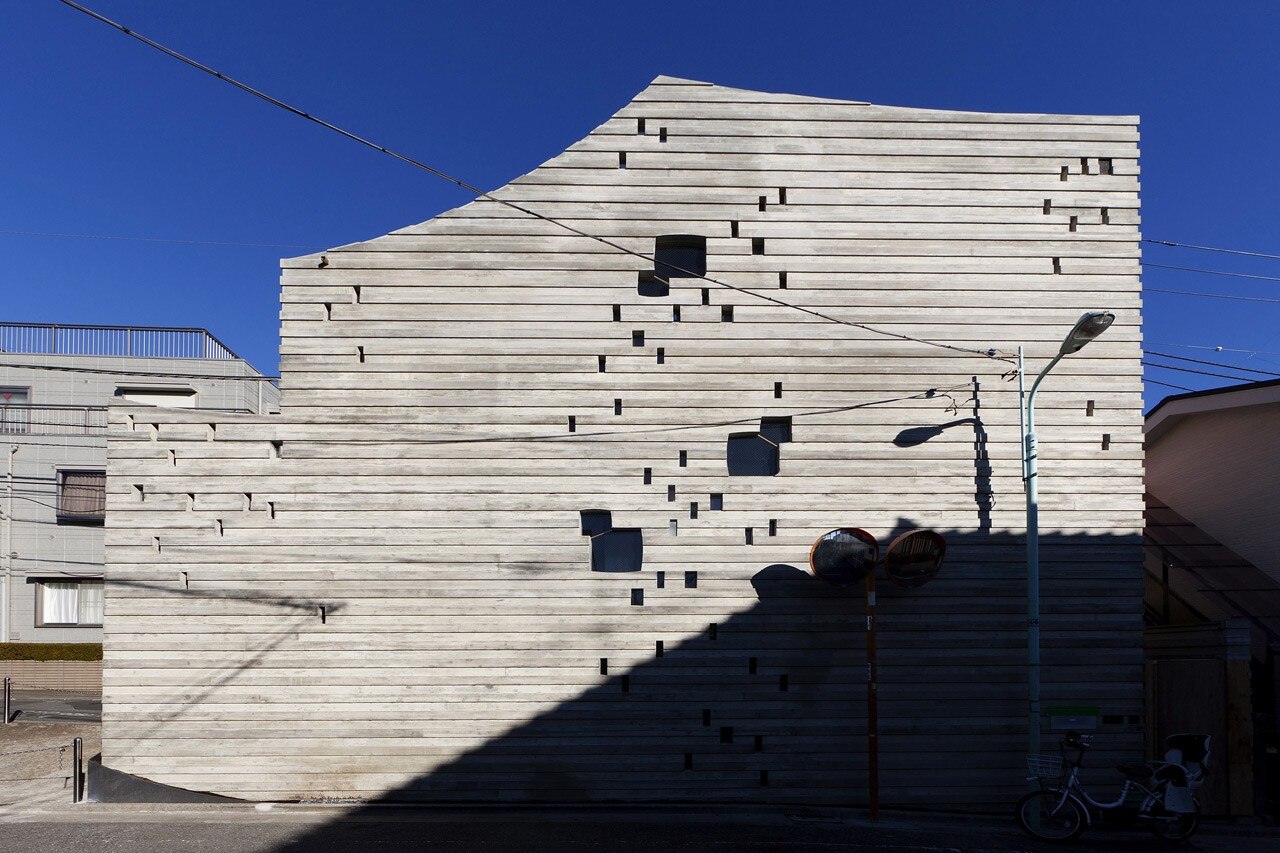 At first, the architects have visualised a thin and strong wall as a membrane which contends on the borderline between architecture, person, substance, and phenomenon.
In other words, the wall is both substantial in its mass, and has a sense of transparency.

The unevenness of the exterior is made in laps by using a cedar mould, on the concrete wall to create the shade on the rough texture. It seems that the wall with the worn opening is parasitic on the residence, with the surrounding hedge forest around the site.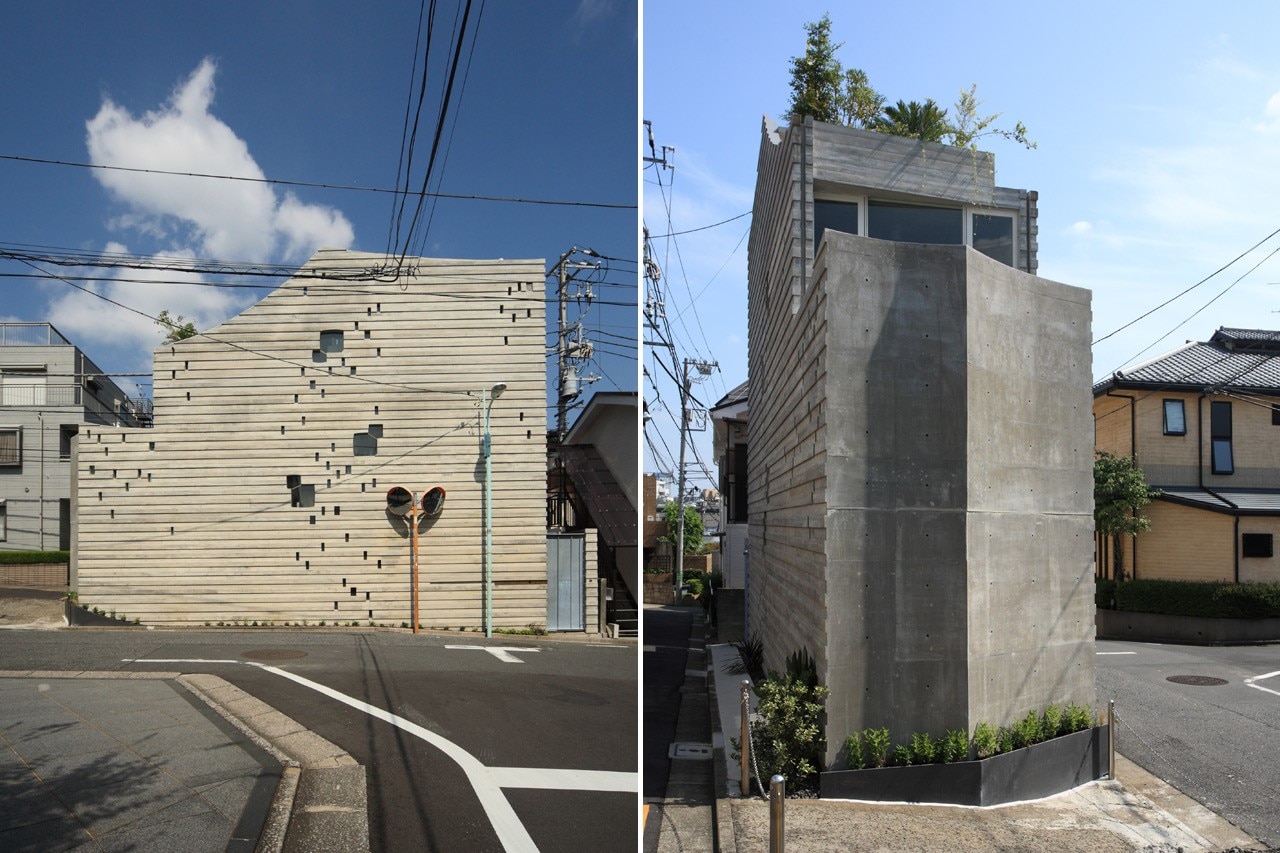 In order to make the domain in which man can live in the narrow place of a both-sides road, the detail of an opening-wall which wraps the body was able to be considered, maintaining relationship with outside.
The small windows dug on the concrete wall bring a feeling of inner depth and darkness, which trees as the origin of a dwelling make. Finally, they developed once the structure of space with the darkness, which trees have, and became a trial which is reconstructed as an architecture.
As a result, while the exterior feels like a closed space, the house connects its inhabitants with the city.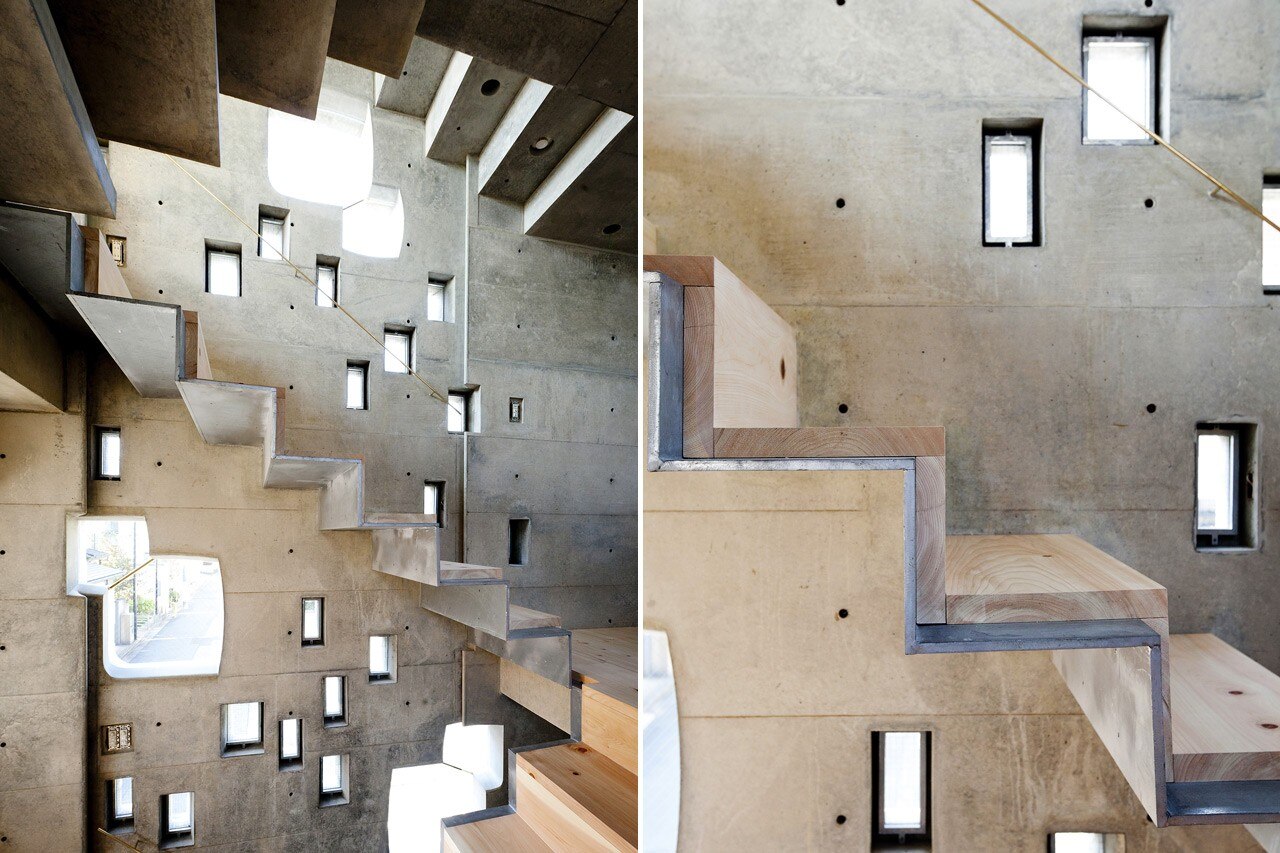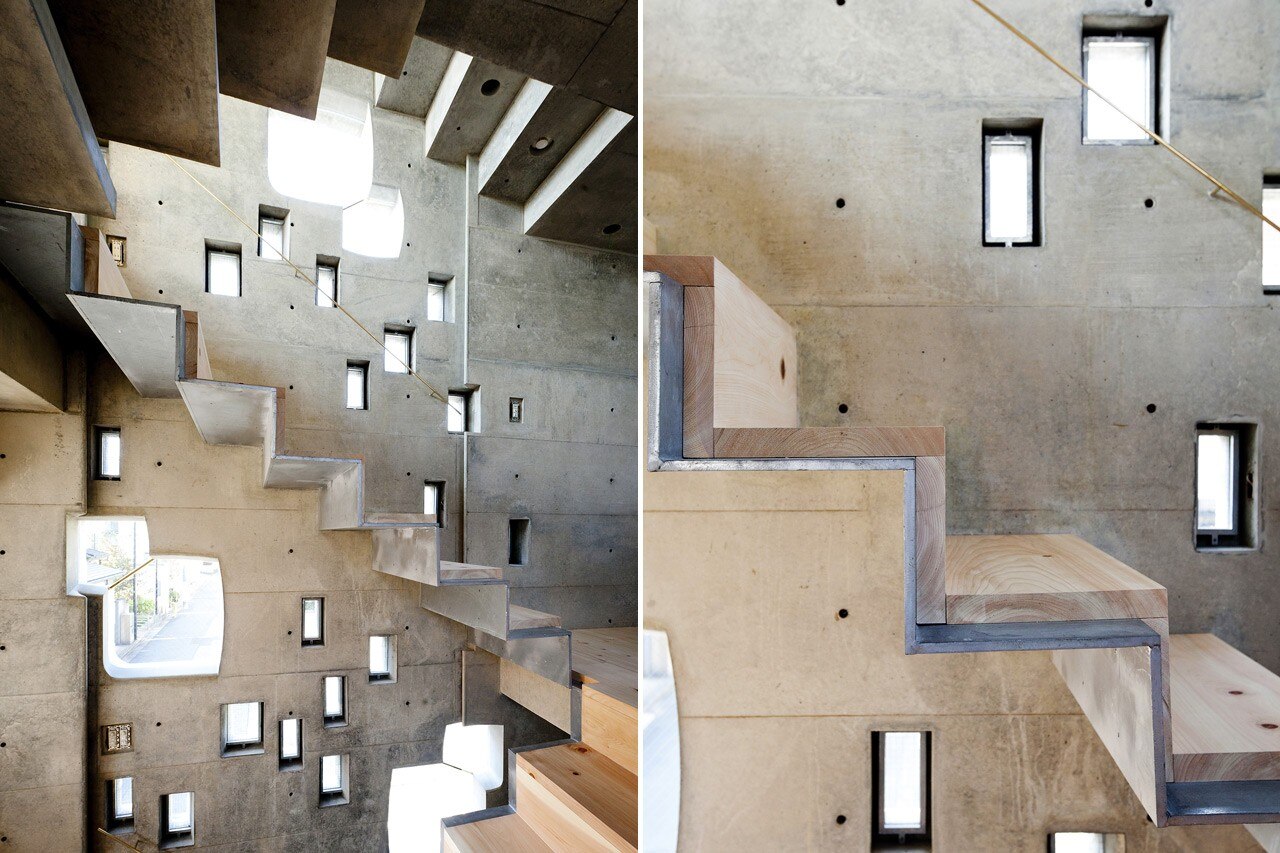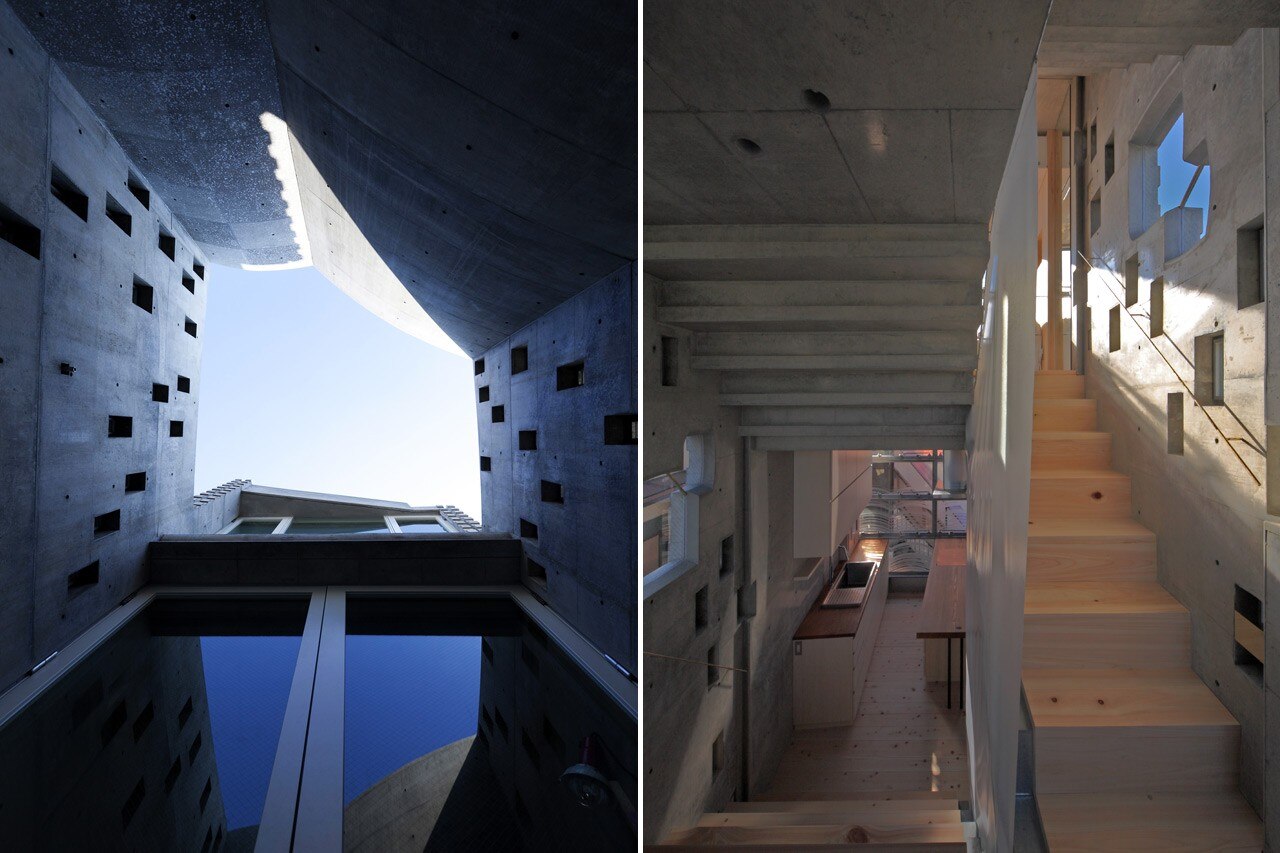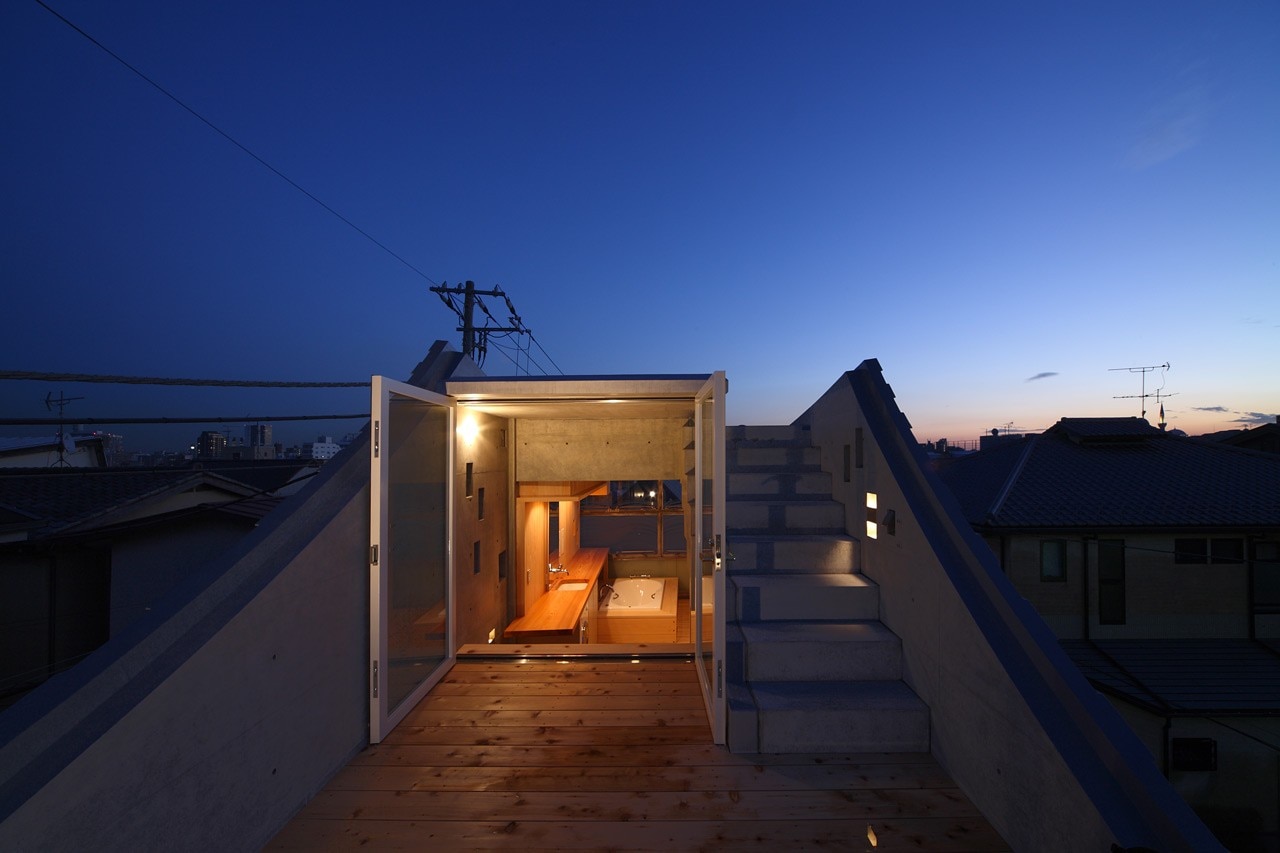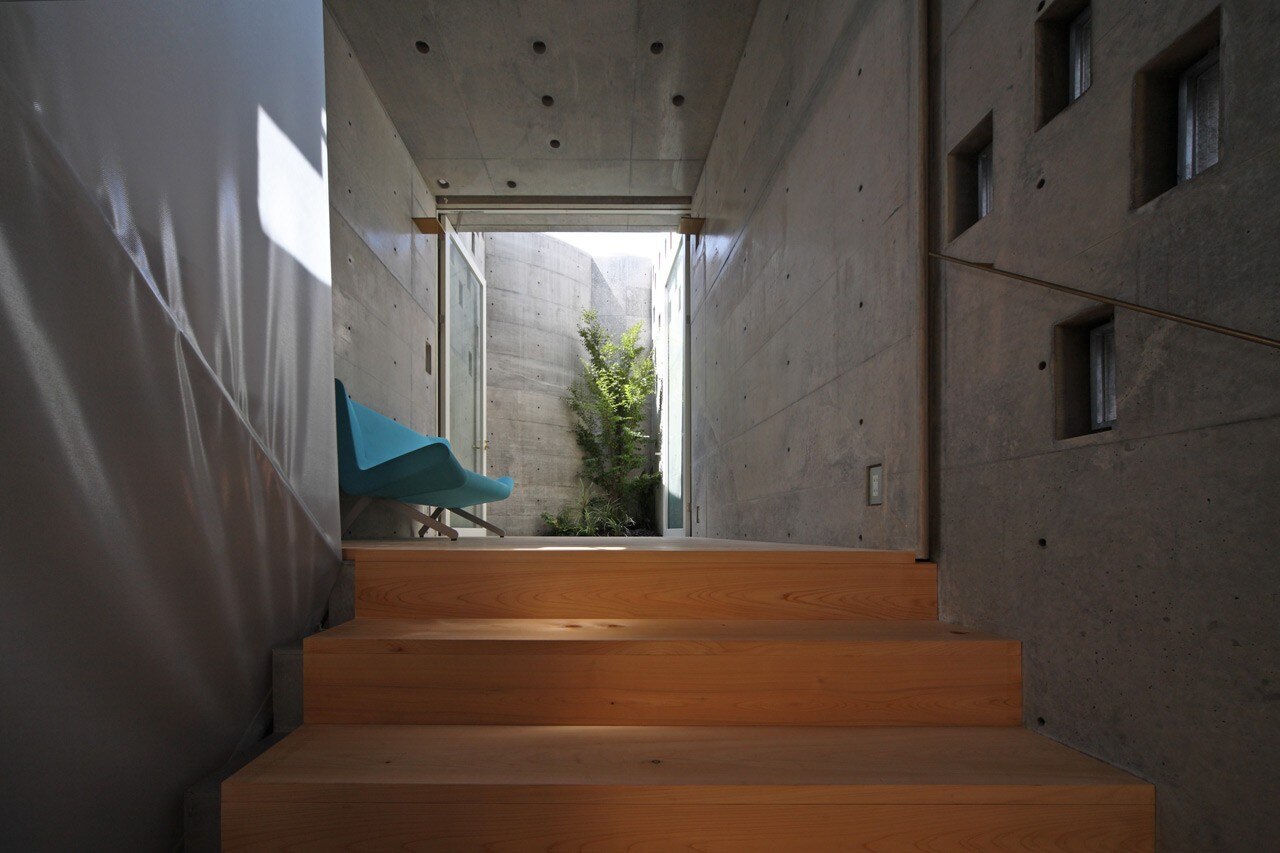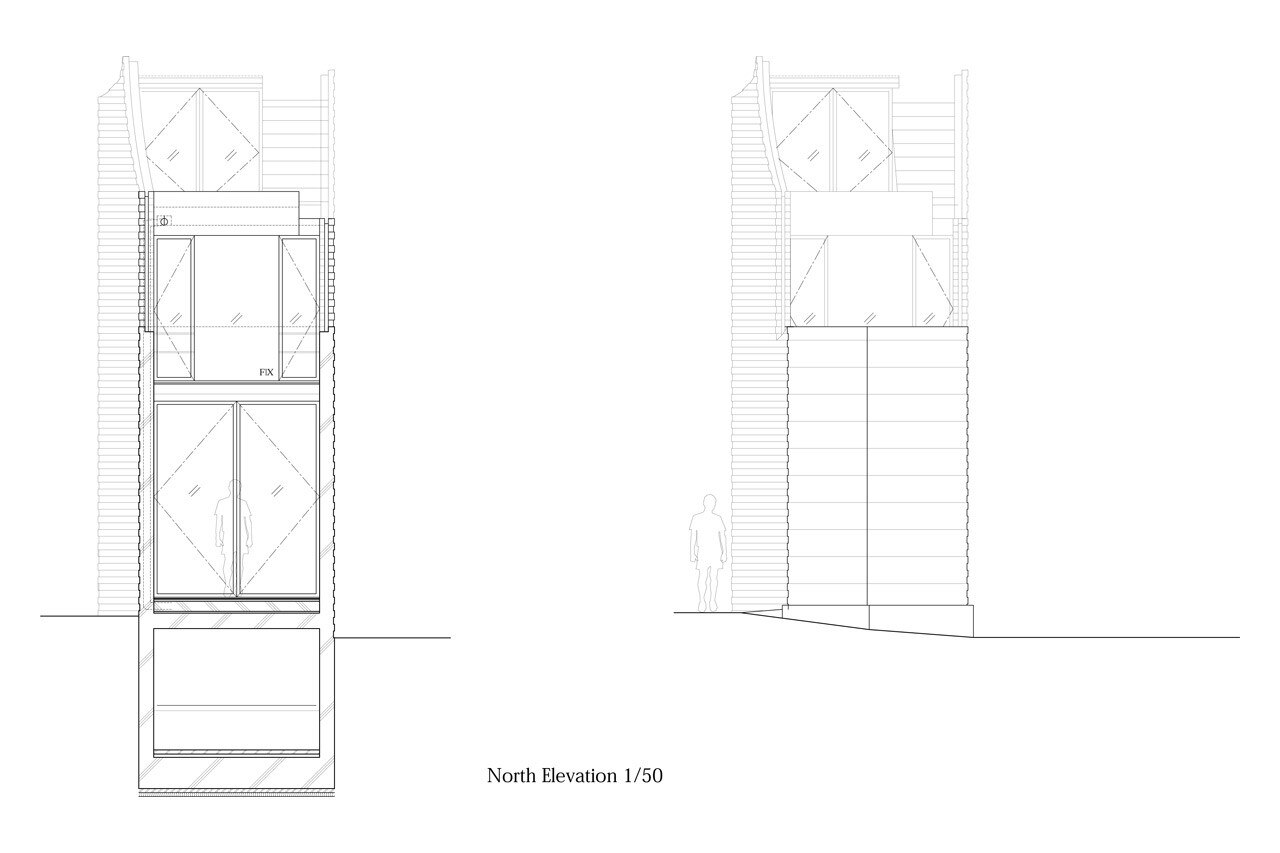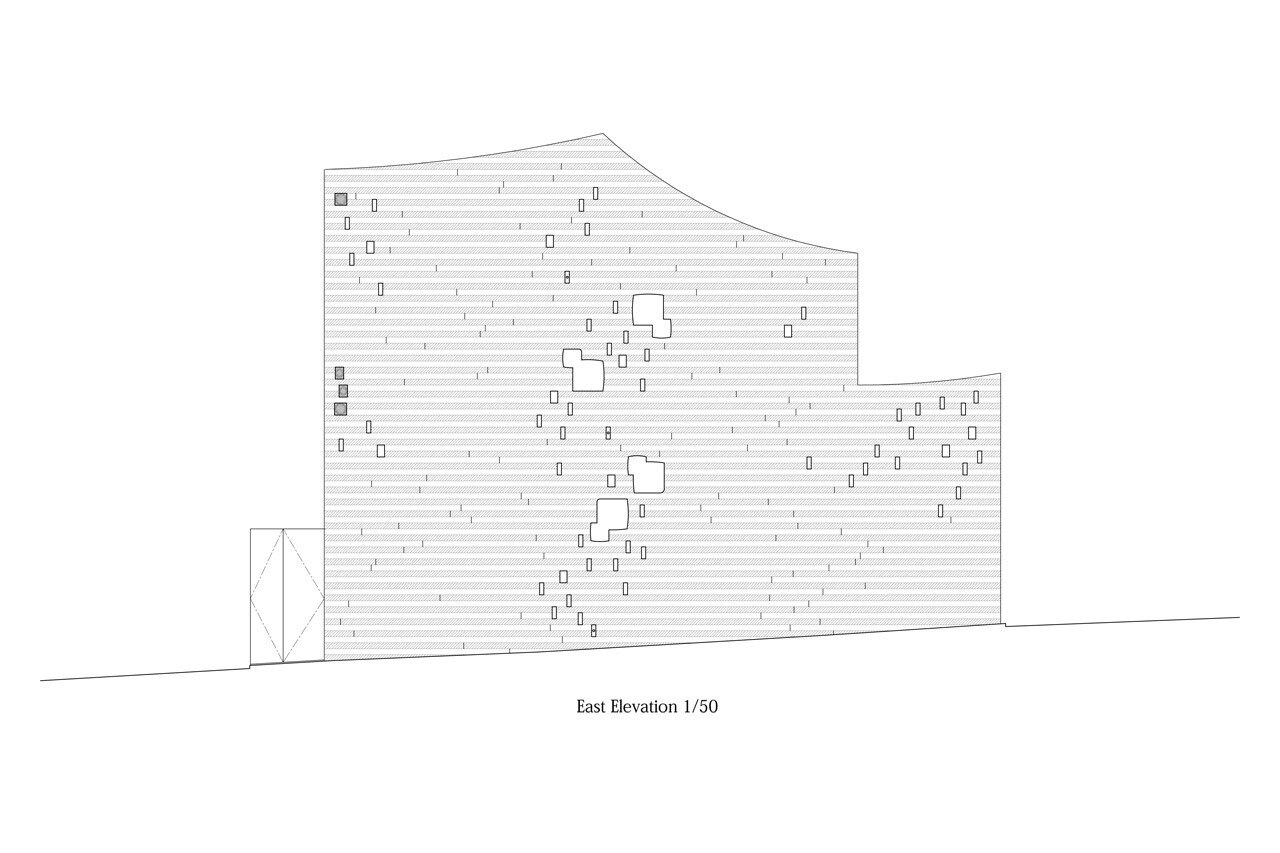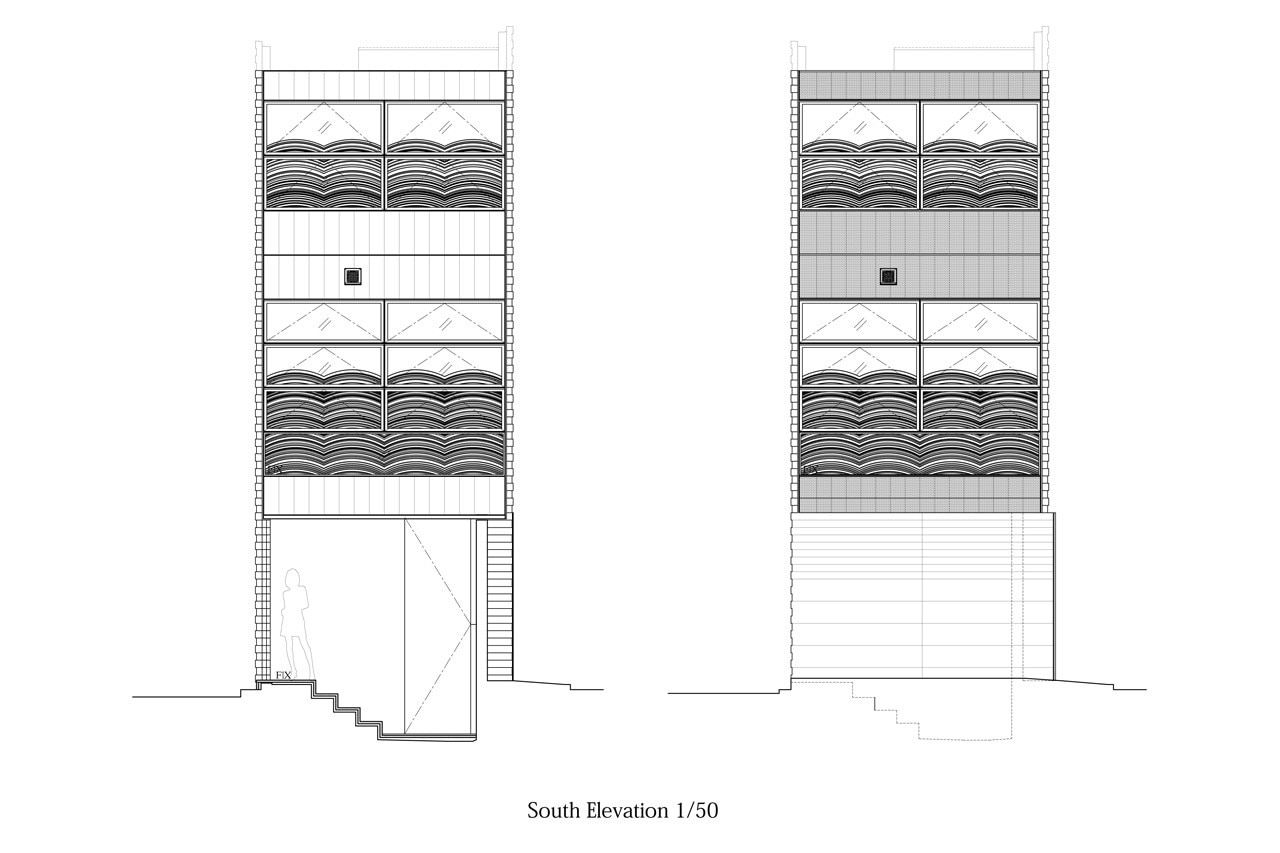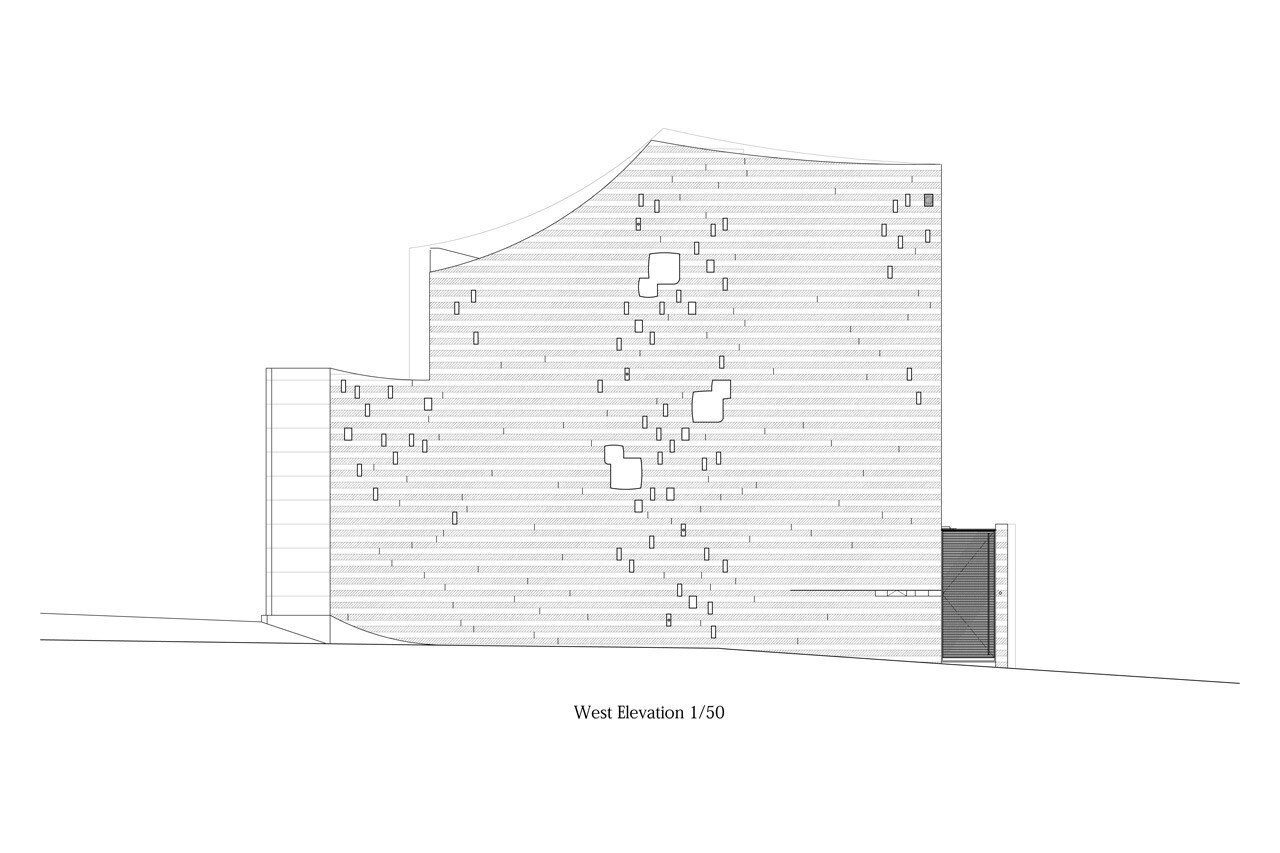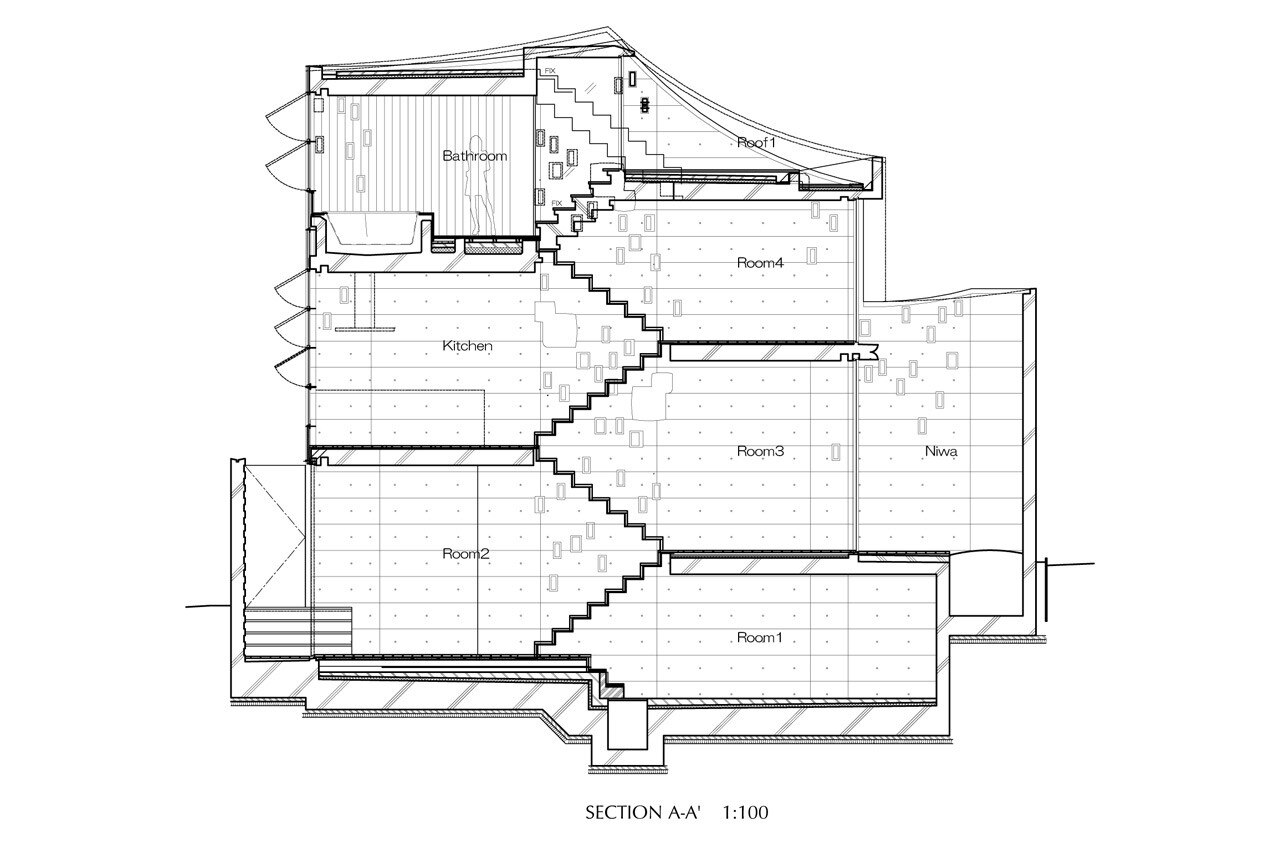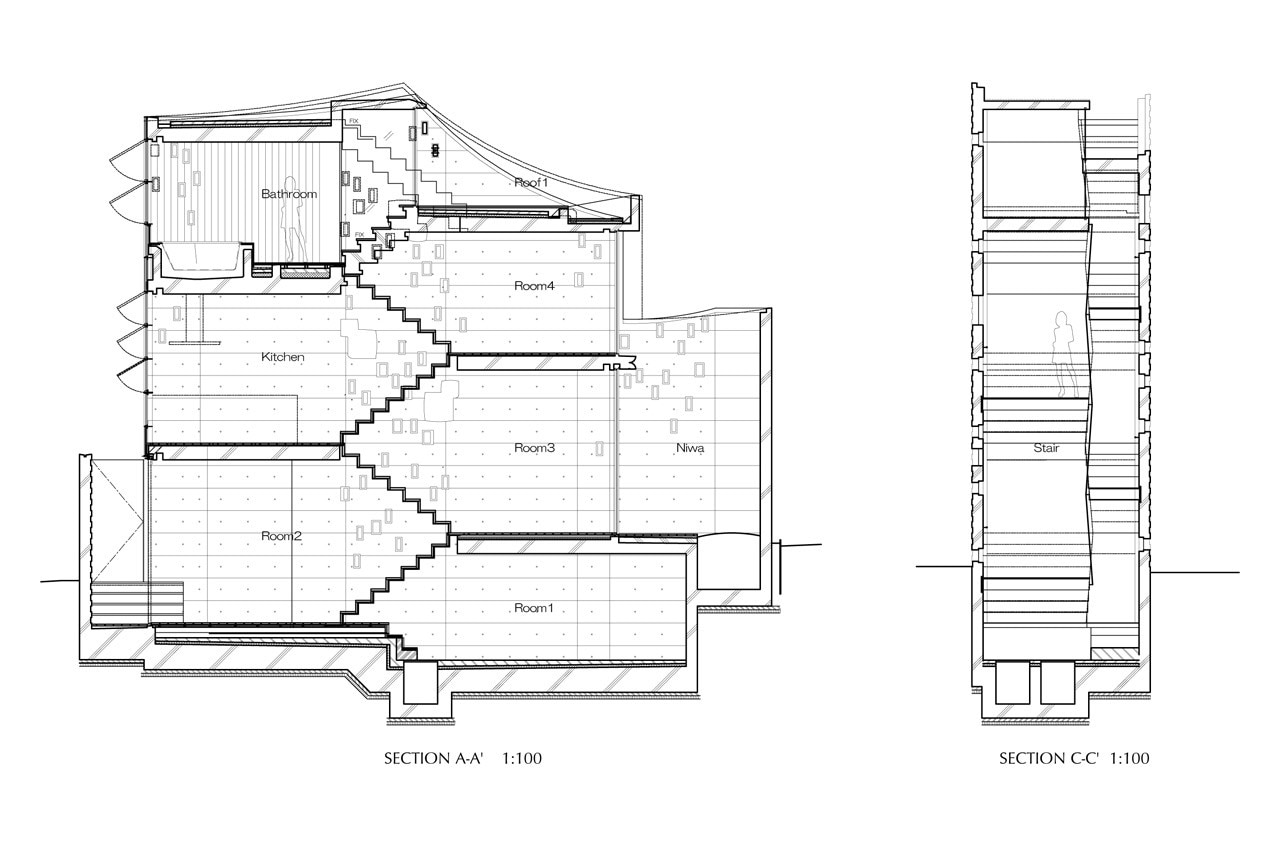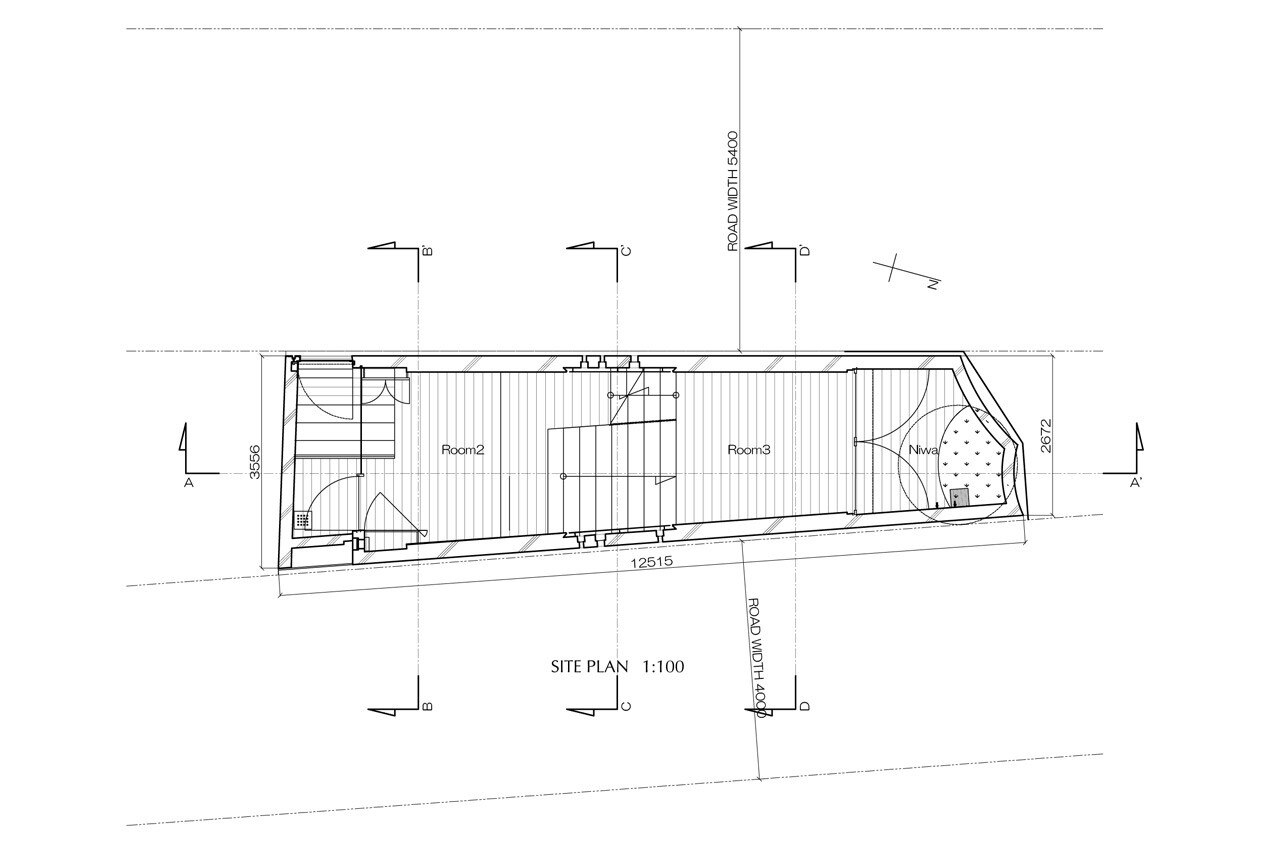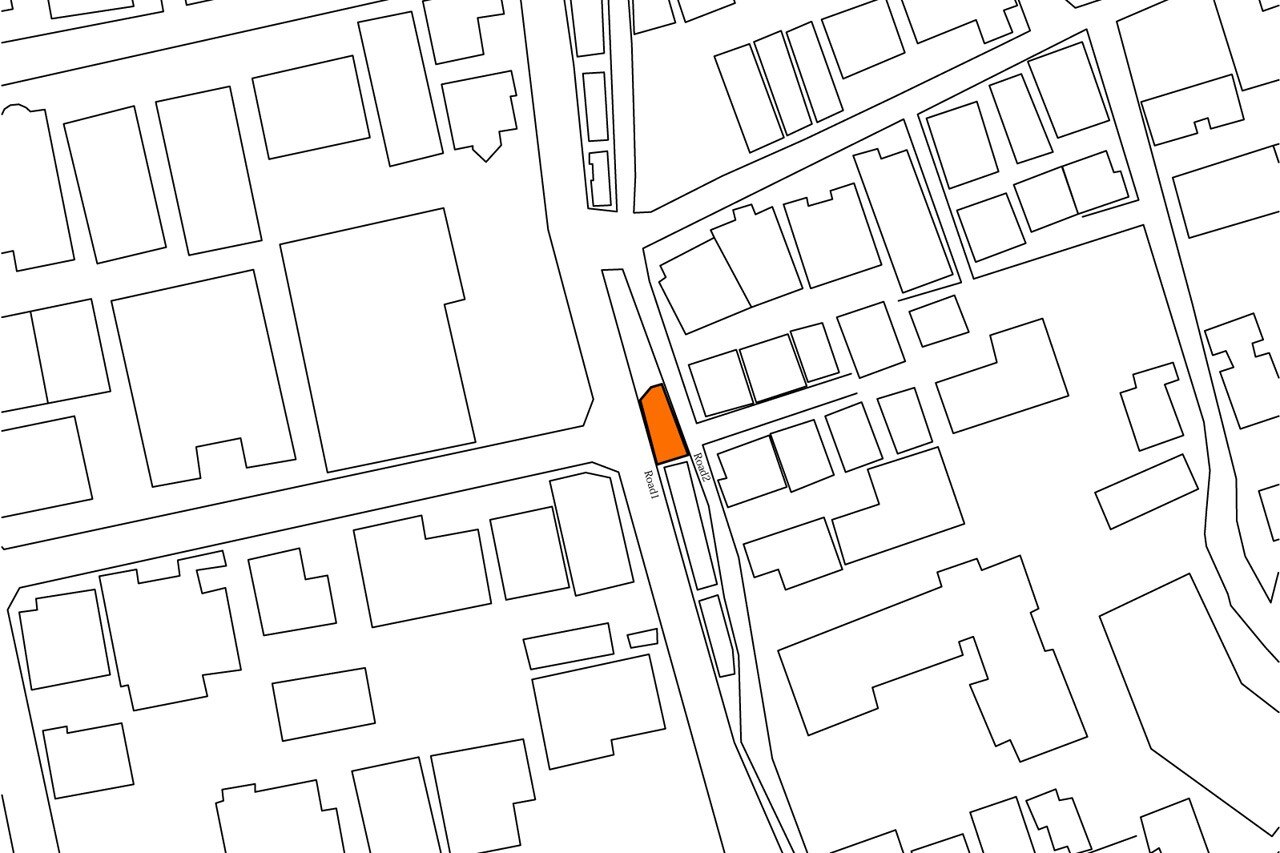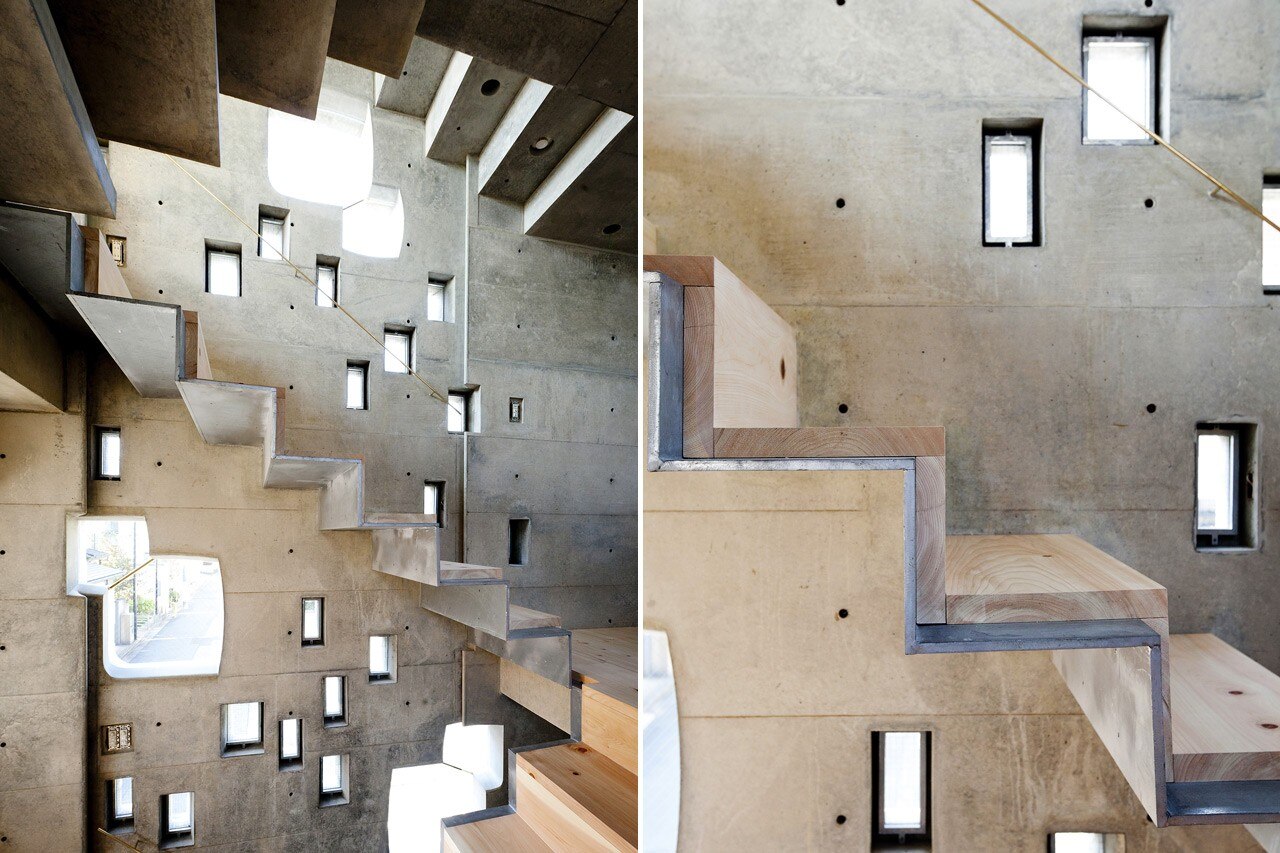 Sabaoarch, The Wall of Nishihara, Shibuya, Tokyo. Photo Yuji Nishijima
Sabaoarch, The Wall of Nishihara, Shibuya, Tokyo. Photo Yuji Nishijima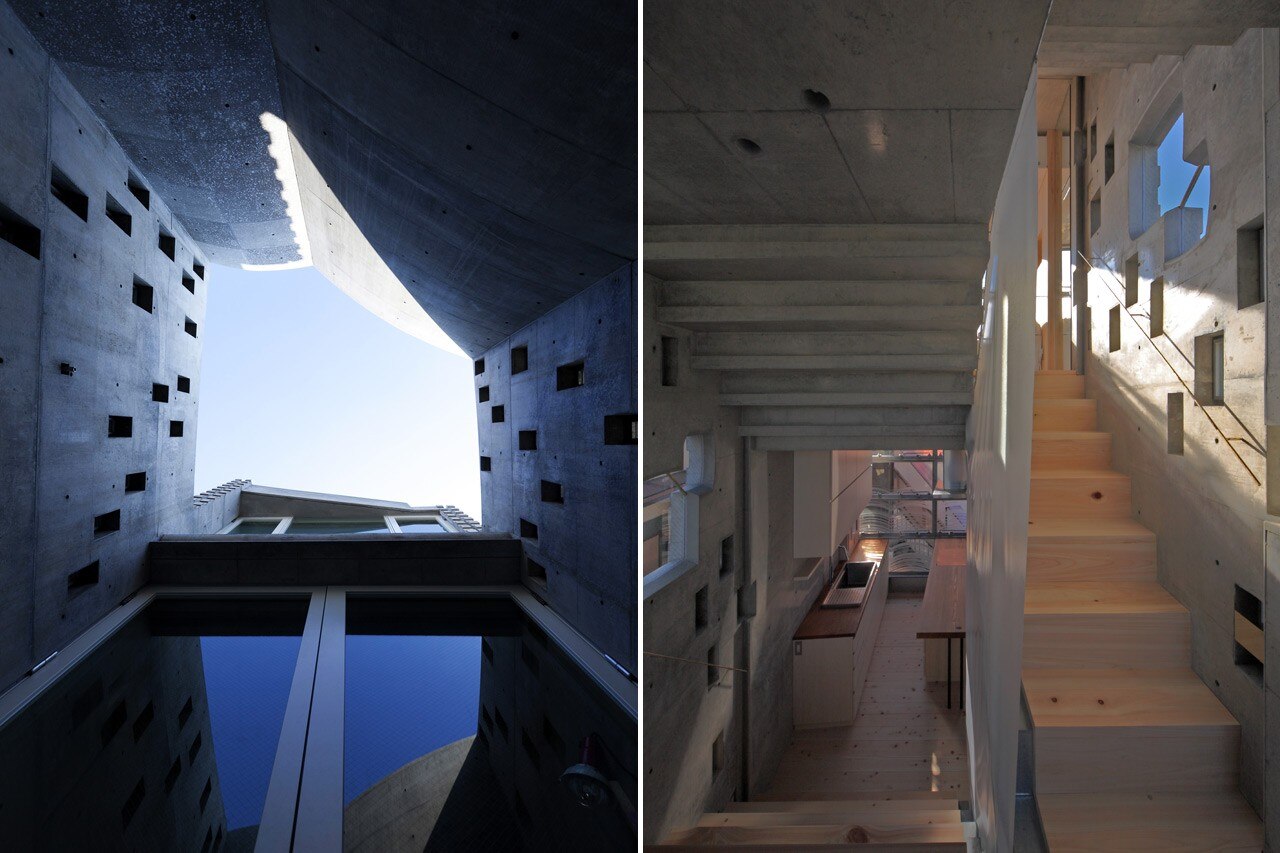 Sabaoarch, The Wall of Nishihara, Shibuya, Tokyo. Left: Photo Yuji Nishijima. Right: Photo Ohno Shigeru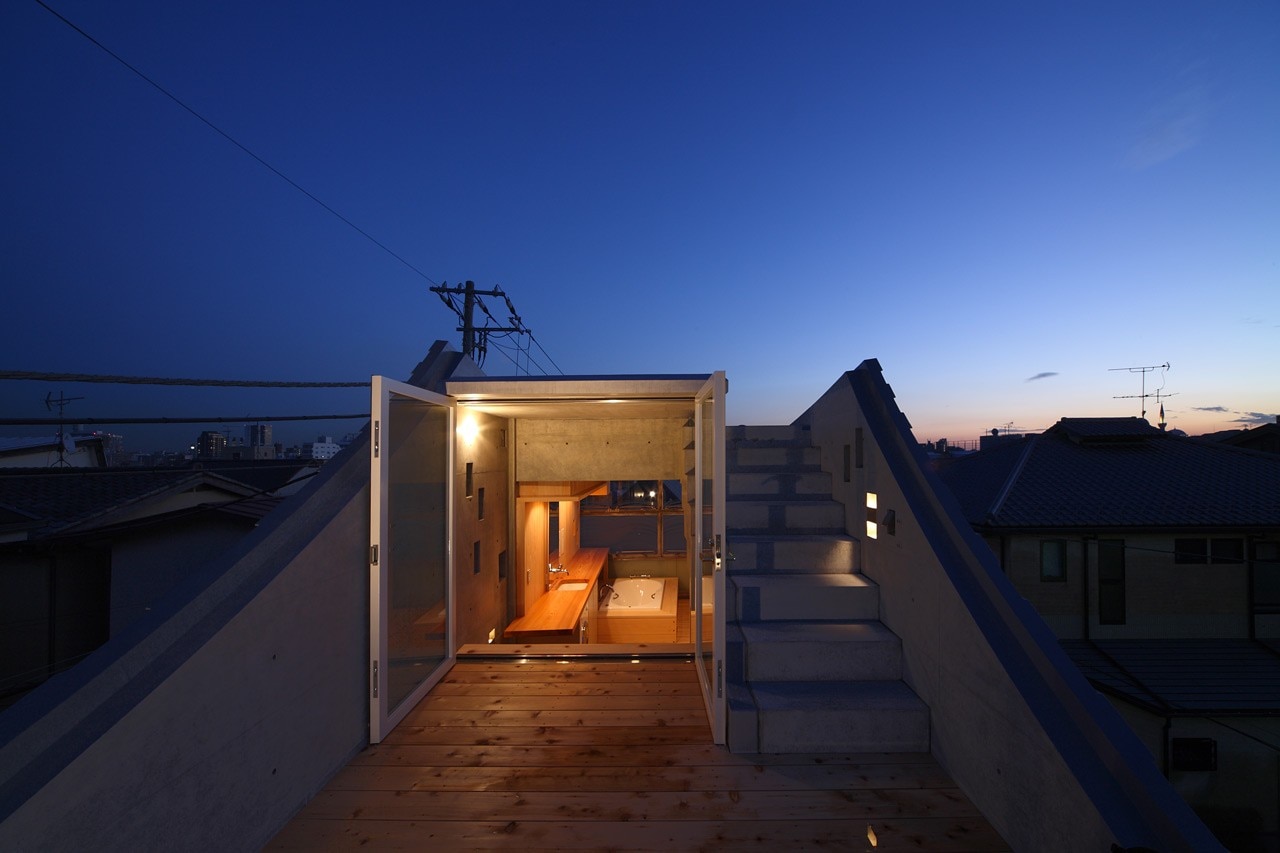 Sabaoarch, The Wall of Nishihara, Shibuya, Tokyo. Photo Ohno Shigeru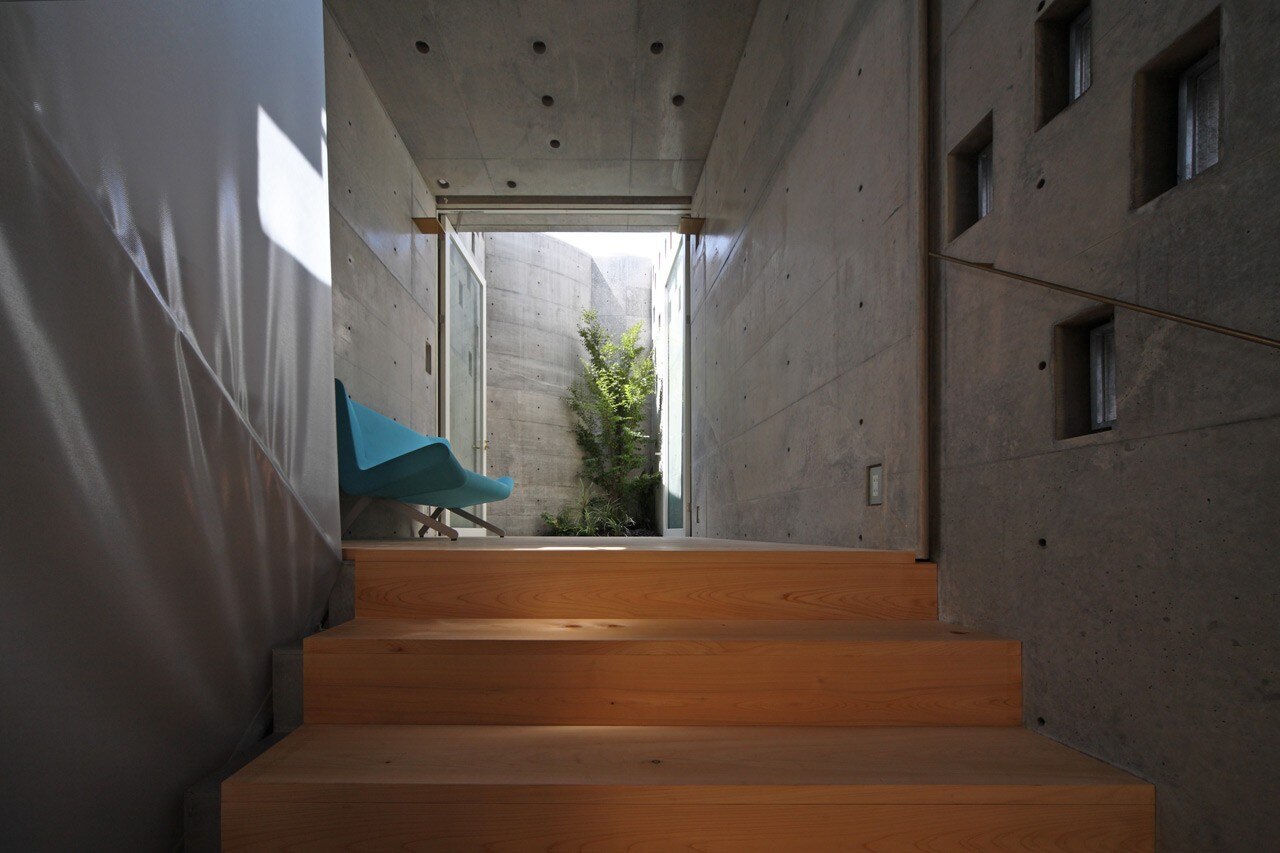 Sabaoarch, The Wall of Nishihara, Shibuya, Tokyo. Photo Ohno Shigeru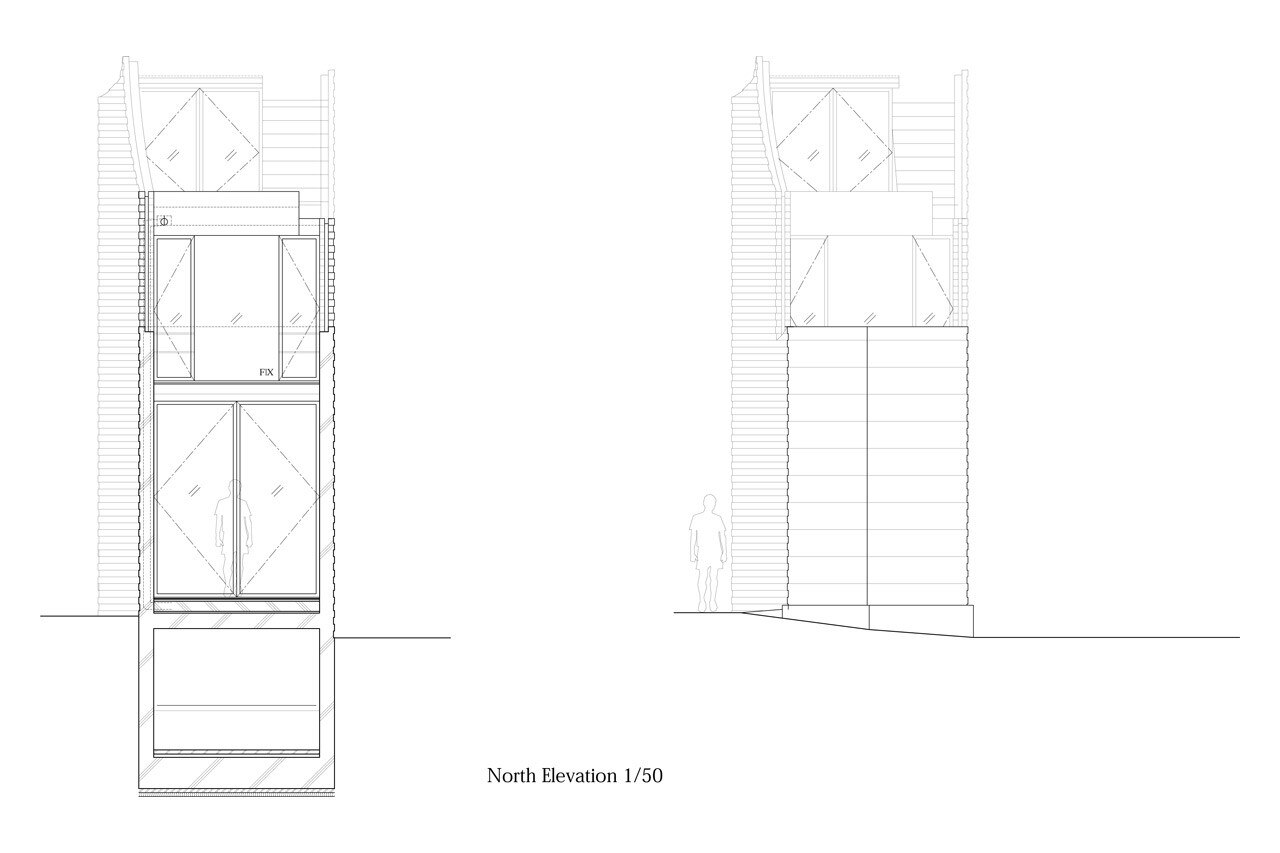 Model
Sabaoarch, The Wall of Nishihara, Shibuya, Tokyo. North elevation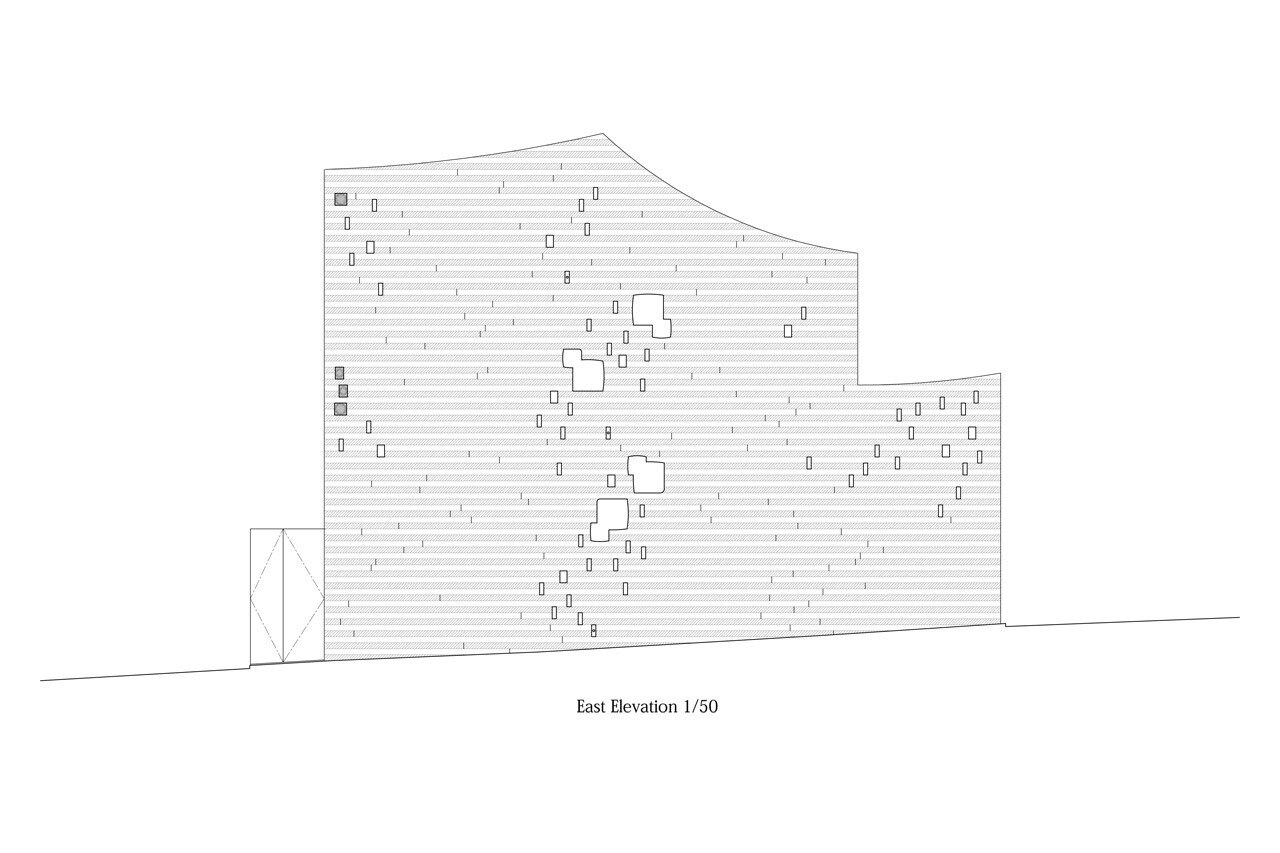 Model
Sabaoarch, The Wall of Nishihara, Shibuya, Tokyo. East elevation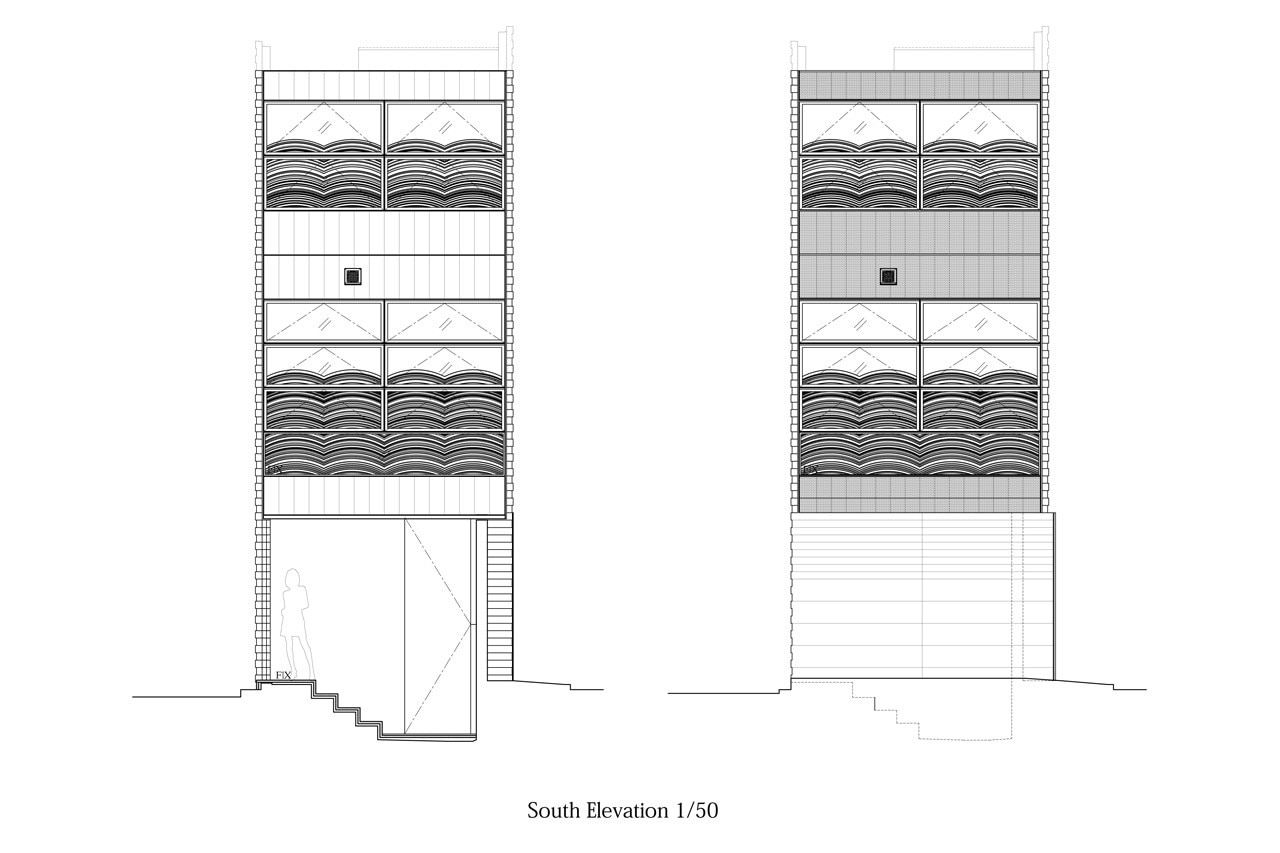 Model
Sabaoarch, The Wall of Nishihara, Shibuya, Tokyo. South elevation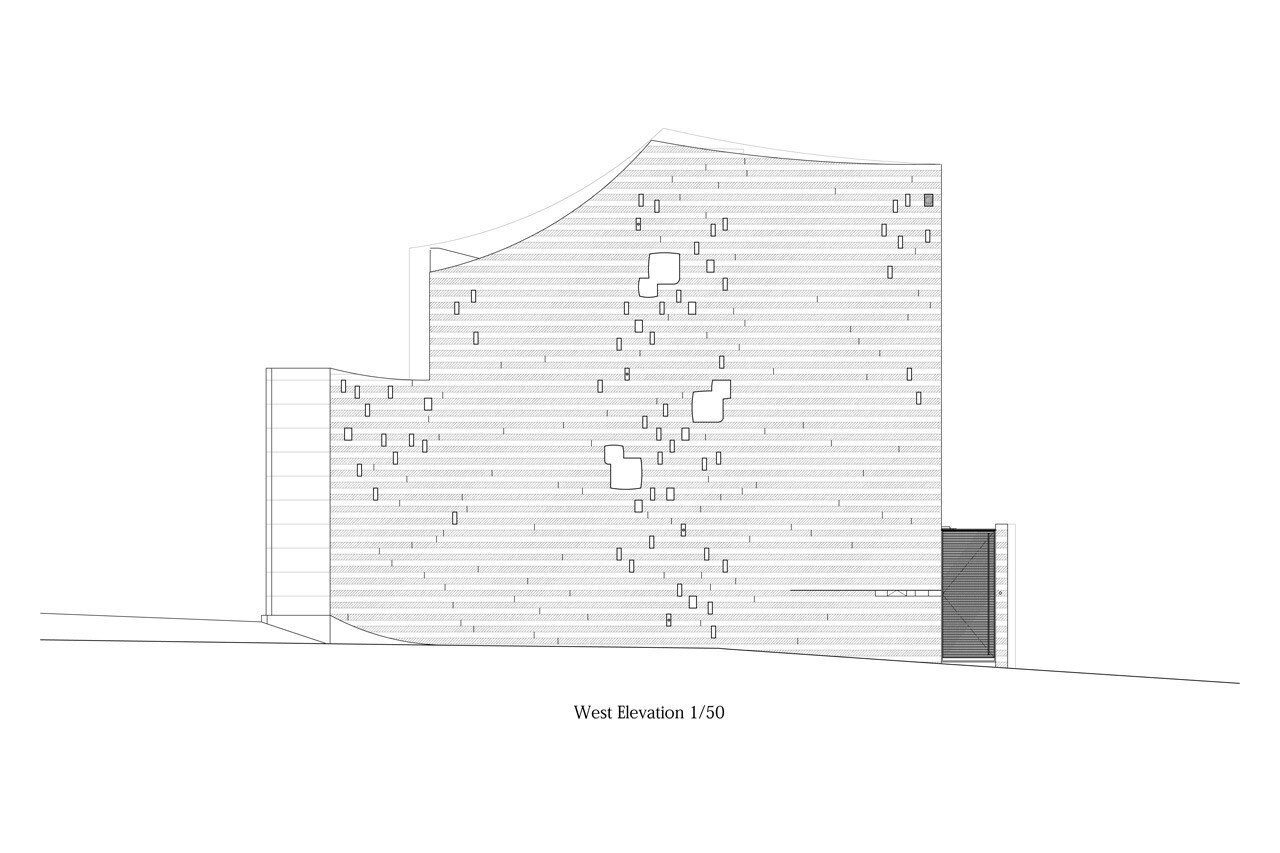 Model
Sabaoarch, The Wall of Nishihara, Shibuya, Tokyo. West elevation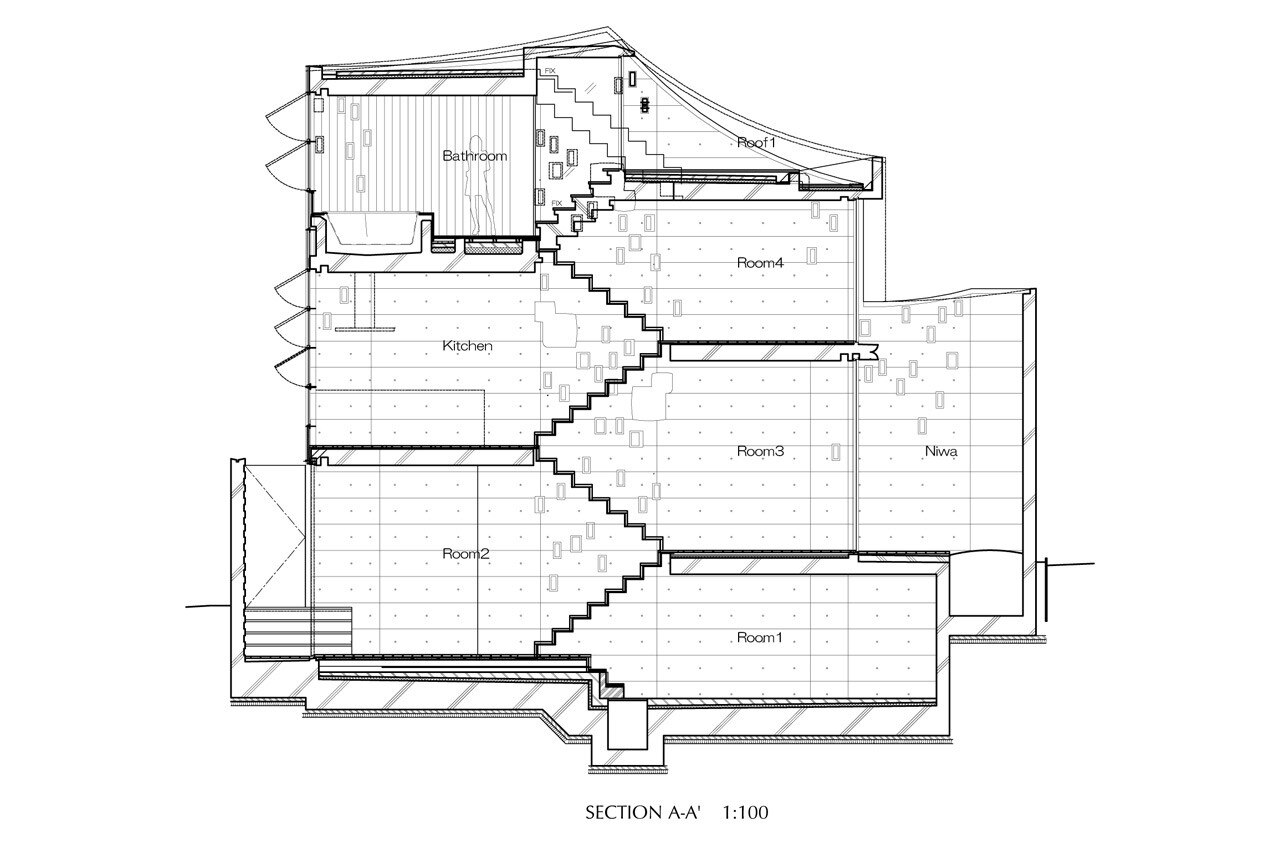 Model
Sabaoarch, The Wall of Nishihara, Shibuya, Tokyo. Section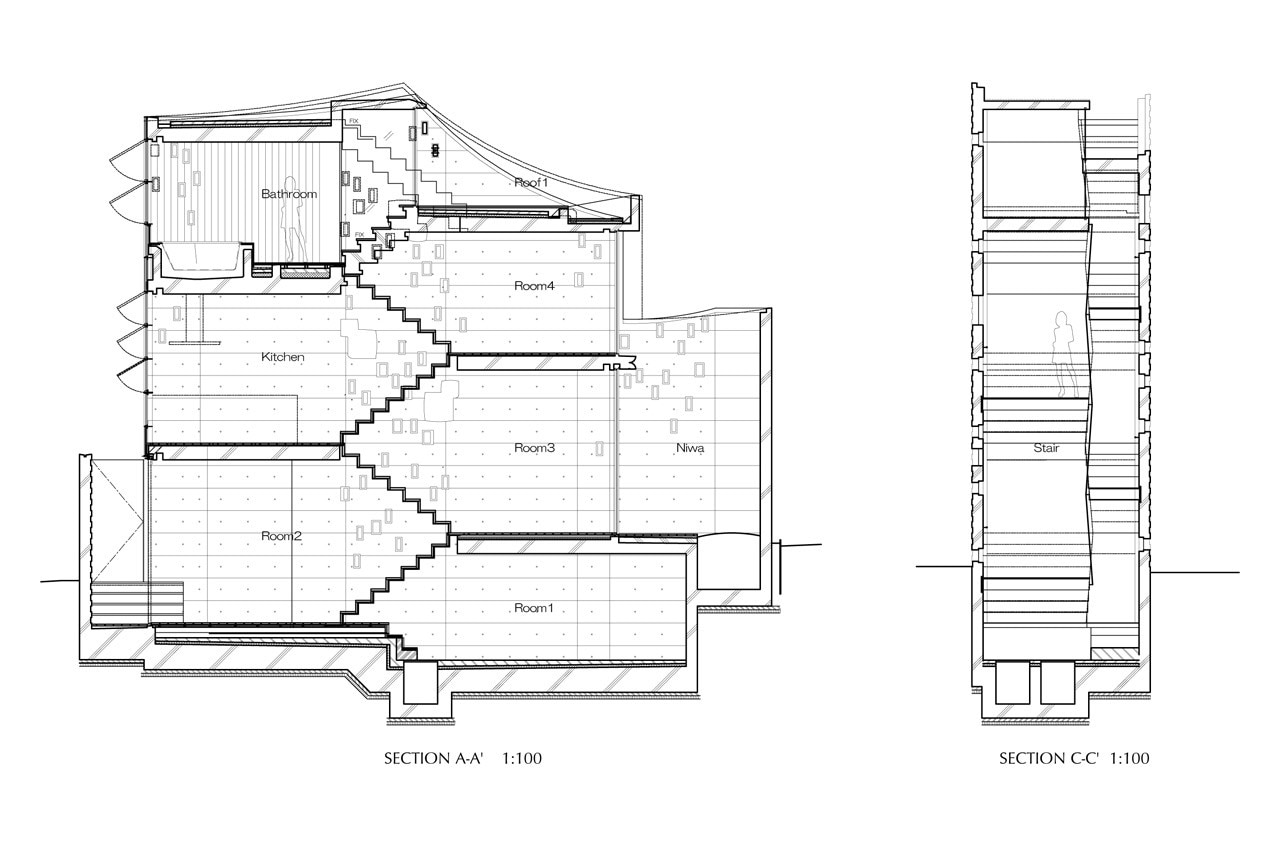 Model
Sabaoarch, The Wall of Nishihara, Shibuya, Tokyo. Section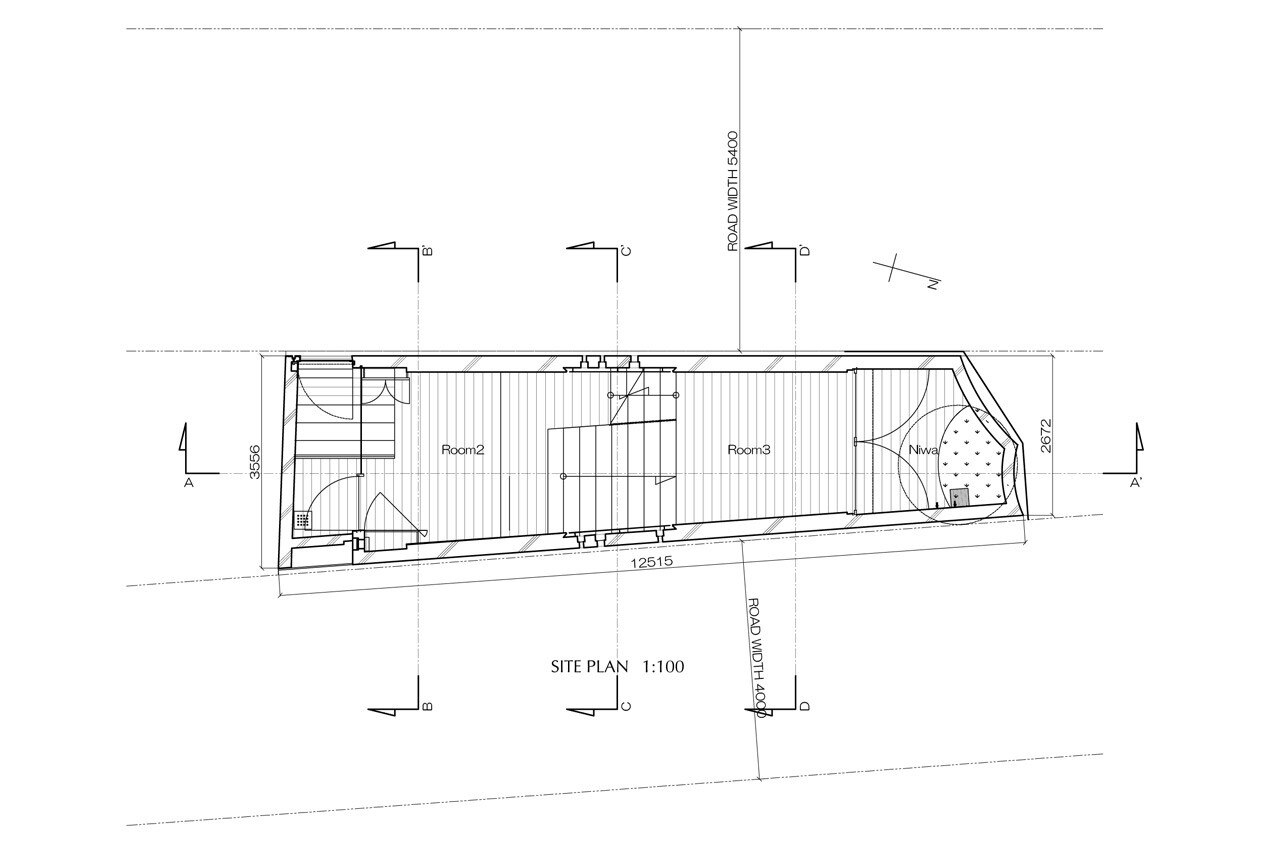 Model
Sabaoarch, The Wall of Nishihara, Shibuya, Tokyo. Ground floor plan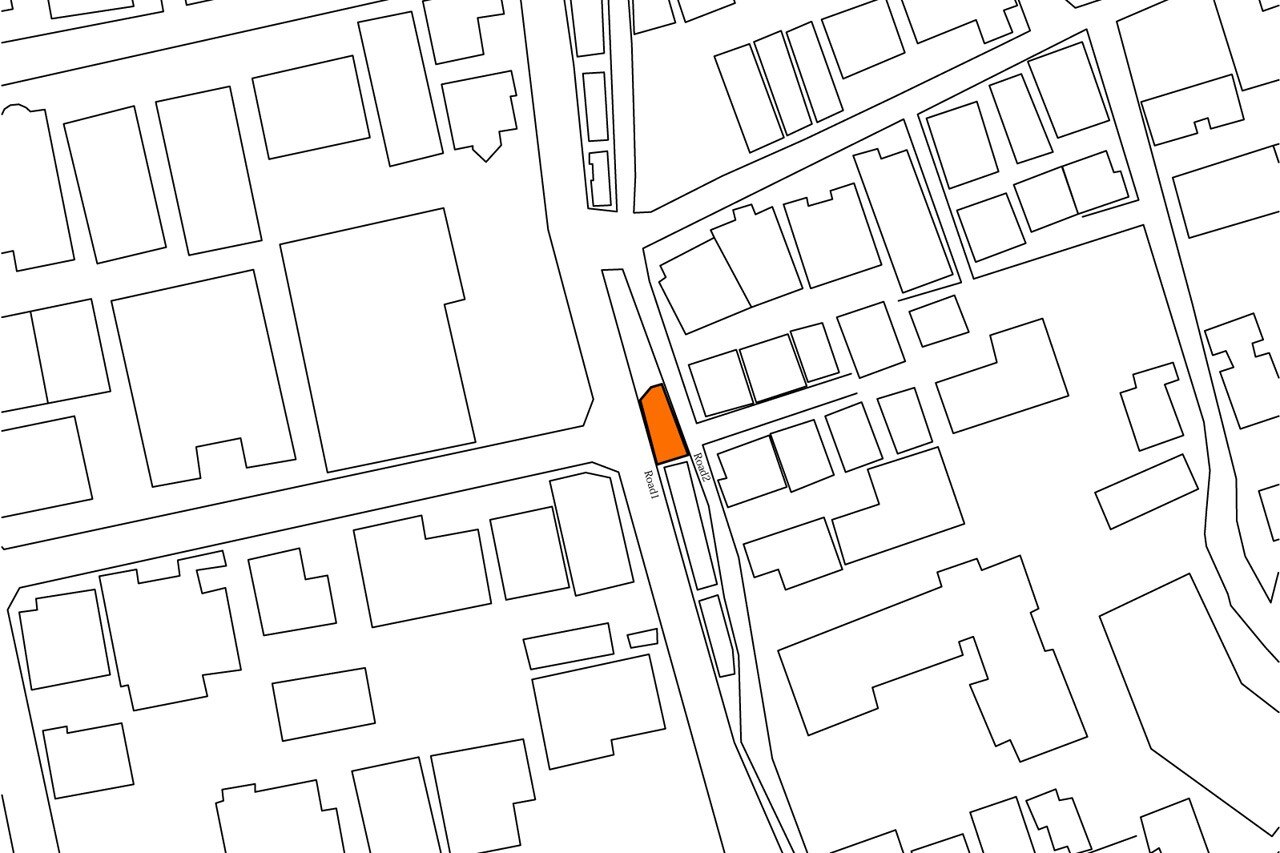 Model
Sabaoarch, The Wall of Nishihara, Shibuya, Tokyo. Siteplan

The Wall of Nishihara, Shibuya, Tokyo
Program: single-family house
Architects: Sabaoarch (Masanori Kuwabara )
Structure engineer: Matou Hayata
Contractor: NK
Area: 40 sqm
Completion: 2013