Cidade das Artes is located between sea and mountain, in the center of a fourteen kilometers plain that saw the recent development of the new major district of Rio de Janeiro: Barra da Tijuca.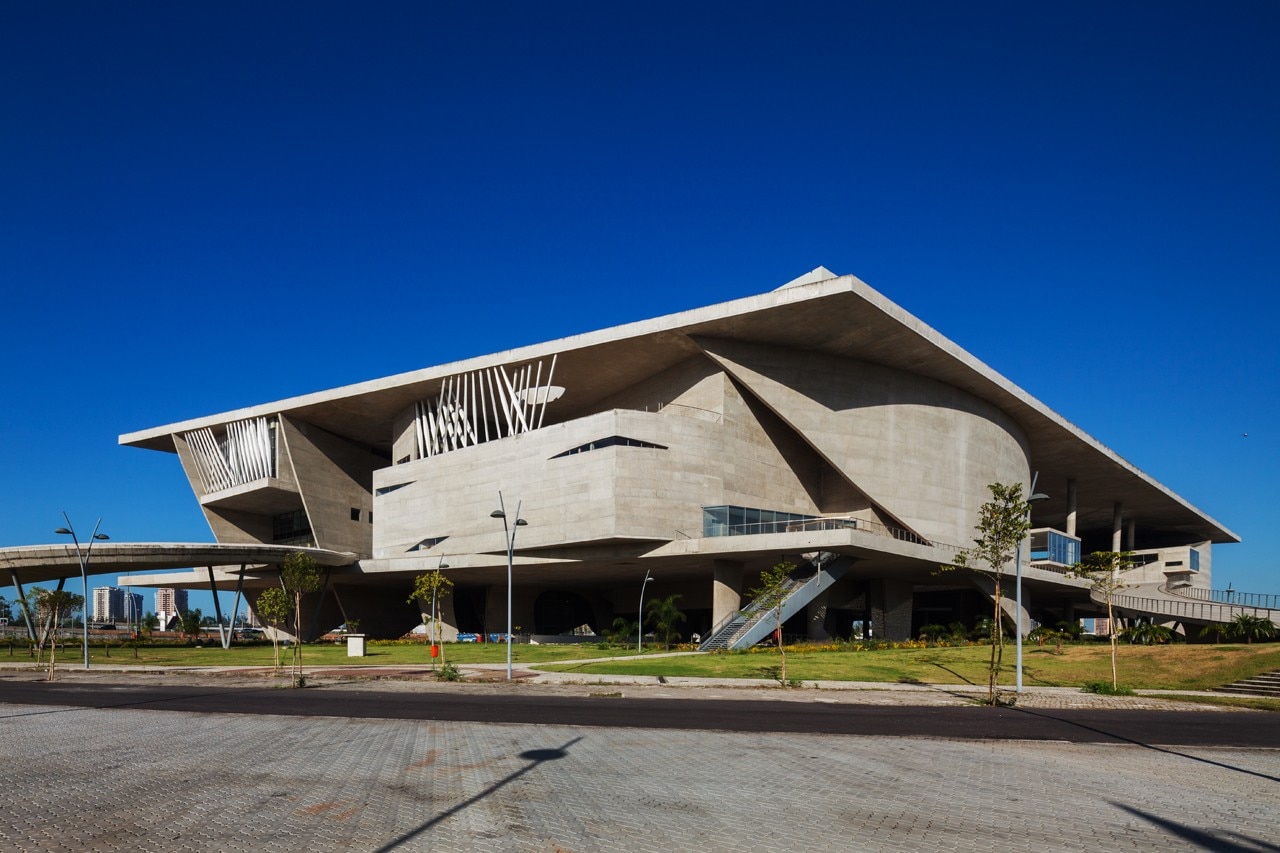 The landscape is monotonous, without any urban marks or public spaces. The site is structured by two highways that cross the district. In the centre of this cross, designed by Lucio Costa, Cidade das Artes will be in the very heart of the new district.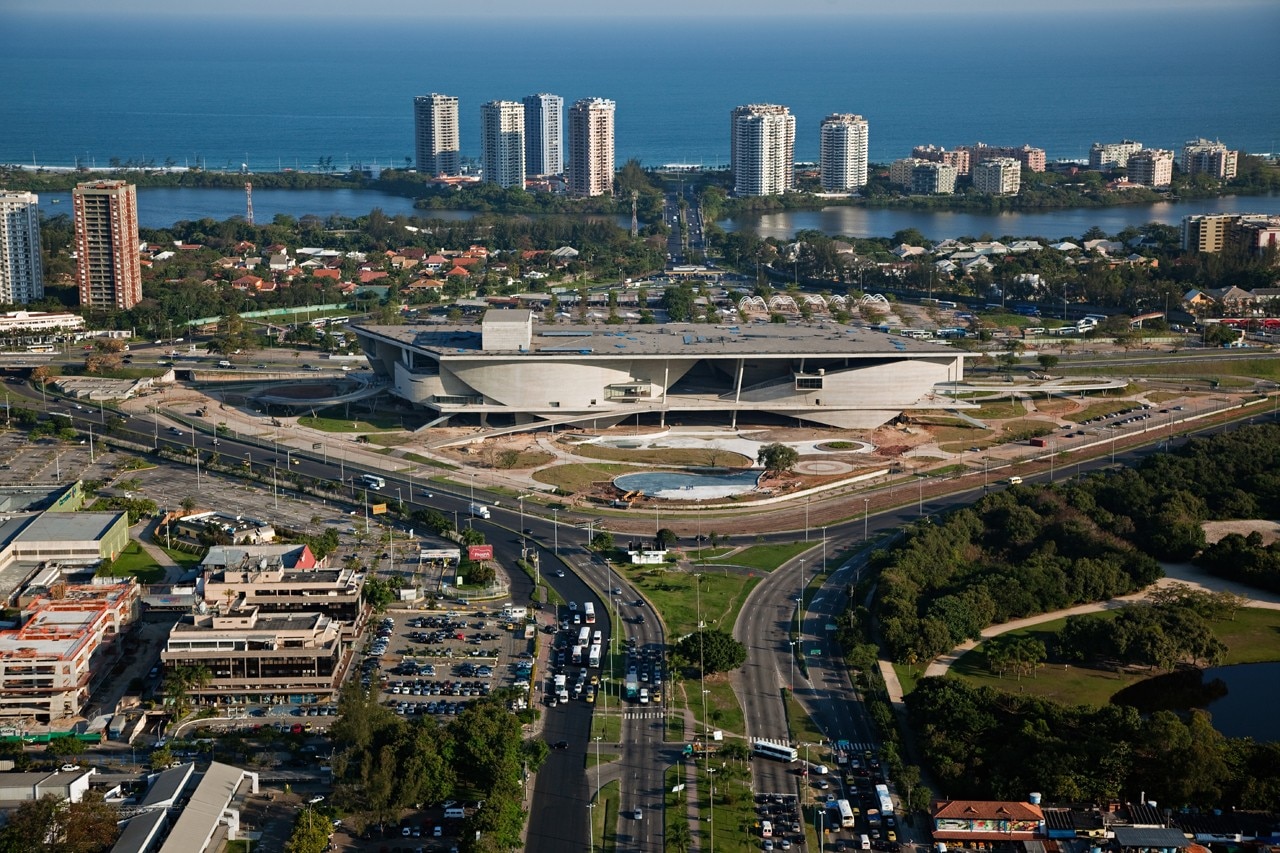 The building is a little city contained in a big structure raised and established on a vast terrace ten meters above the ground, overlooking the mountain and the sea, floating upon a public park a tropical garden and a pond, draw by Fernando Chacel.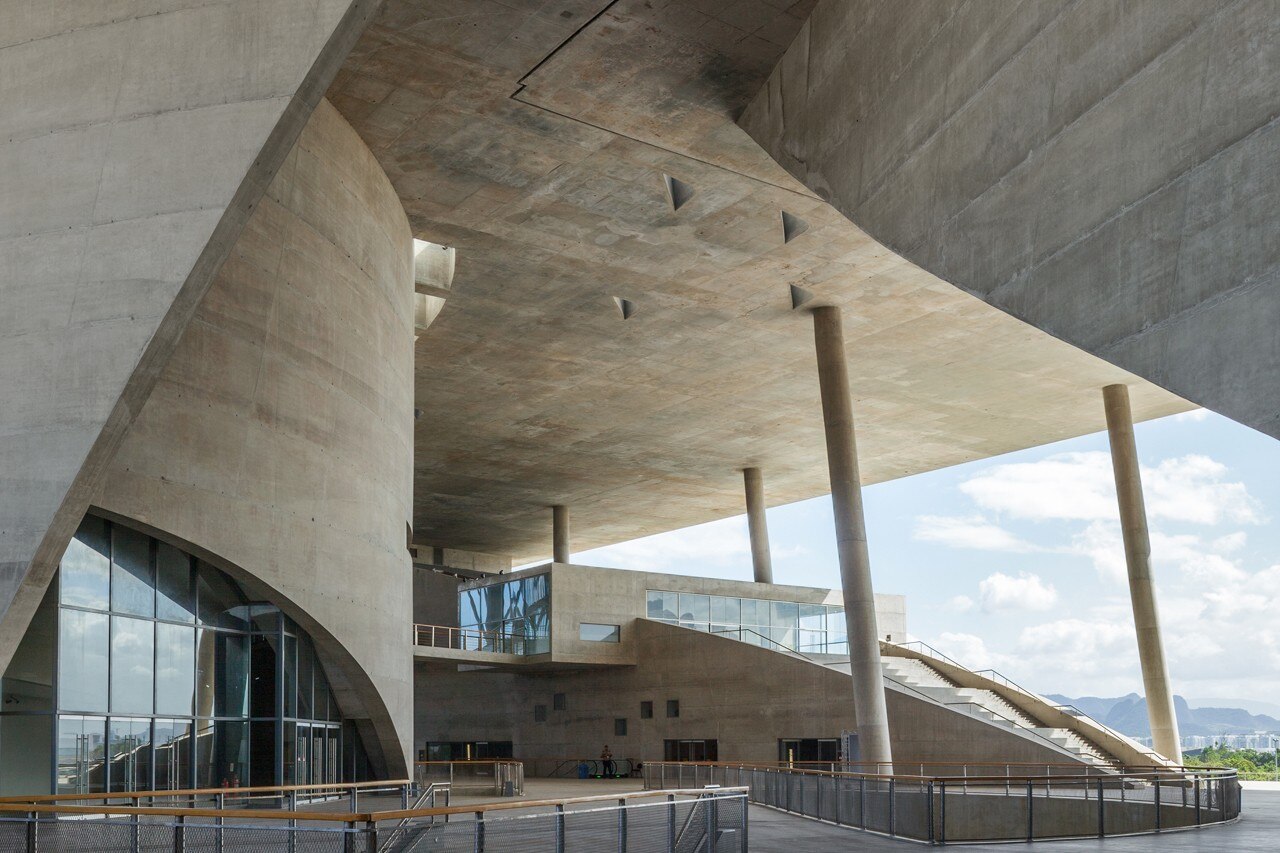 This terrace is the public space; it is the gathering place that gives access to all facilities. There, Cidade das Artes will houses a large variety of places: a concert room, convertible in an opera hall and in a theatre, a room of chamber music and popular music, movie theatres, dance studios, numerous rehearsal rooms, exhibition spaces, restaurants and a media library.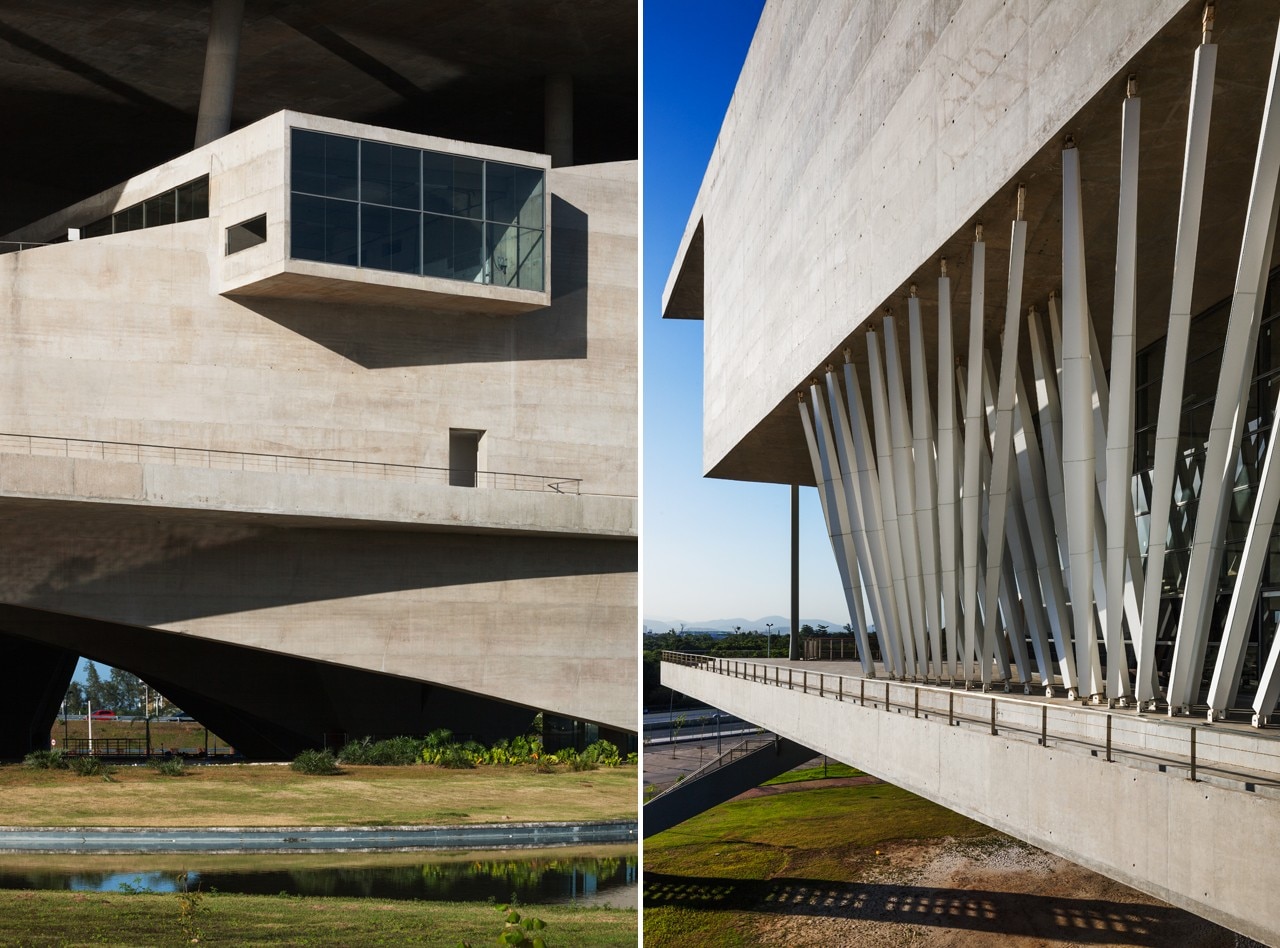 Cidade das Artes can be seen as a large house, a great veranda above the city, homage to an archetype of Brazilian architecture.

Between the two horizontal surfaces of the roof and the terrace are set the large curved concrete walls that contain the halls in an play of full and empty spaces.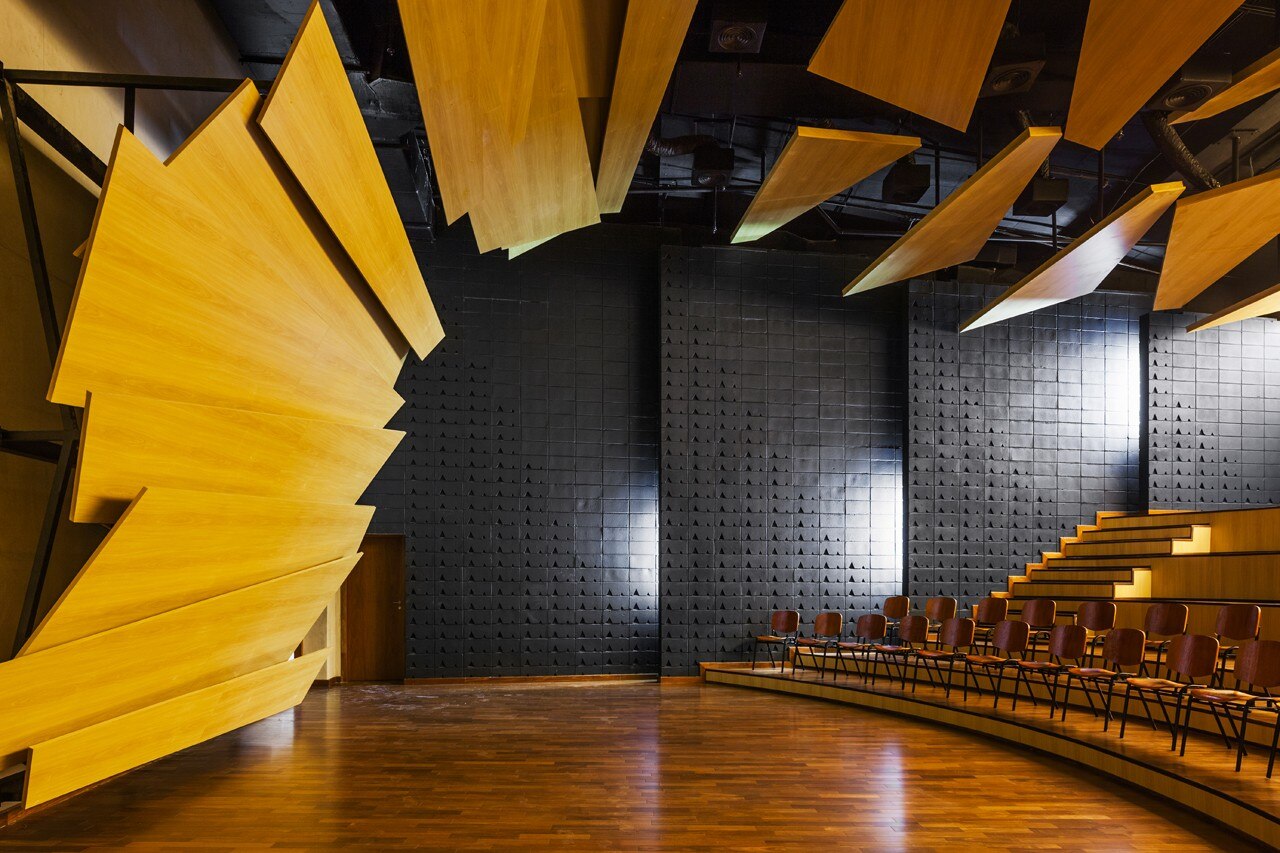 The project is a public symbol, a new landmark in the Rio area, an urban signal, floating on the plain with a large visibility. The architecture echoes the beautiful curves of the Sierra Atlantica Mountains and the line of the sea.
Arriving with the train on Ayrton Senna Avenue, Cidade das Artes appears as the front door of Barra da Tijuca.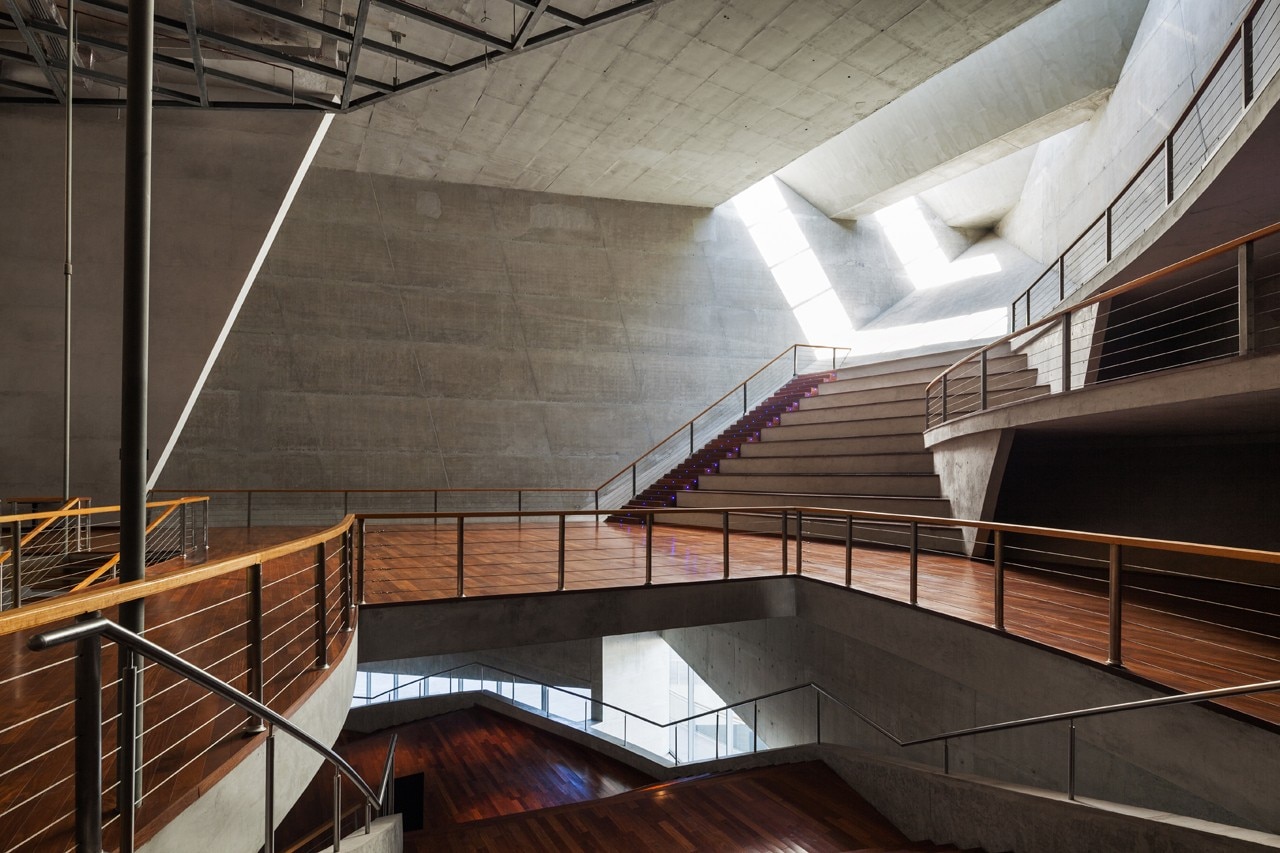 Cidade das Artes, Rio de Janeiro, Brasil
Program: auditoriums, music school, rehearsal rooms, media library, movies theatres, restaurant, shops
Architects: Christian de Portzamparc
Client: City Hall of Rio de Janeiro
Secretaria Municipal das Culturas
Acoustic: Xu Acoustique, Acùstica & sônica
Scenography: Changement à Vue, Solé e Associados
Lighting: LD Studio – Monica Lobo
Landscape designer: CAP, Fernando Chancel
Area: 46,000 sqm
Gross Total Area: 90,000 sqm
Completion: 2013
Christian de Portzamparc, Cidade das Artes, Rio de Janeiro, Brasil
Christian de Portzamparc, Cidade das Artes, Rio de Janeiro, Brasil
Christian de Portzamparc, Cidade das Artes, Rio de Janeiro, Brasil
Christian de Portzamparc, Cidade das Artes, Rio de Janeiro, Brasil
Christian de Portzamparc, Cidade das Artes, Rio de Janeiro, Brasil
Christian de Portzamparc, Cidade das Artes, Rio de Janeiro, Brasil
Christian de Portzamparc, Cidade das Artes, Rio de Janeiro, Brasil
Christian de Portzamparc, Cidade das Artes, Rio de Janeiro, Brasil
Christian de Portzamparc, Cidade das Artes, Rio de Janeiro, Brasil
Christian de Portzamparc, Cidade das Artes, Rio de Janeiro, Brasil
Christian de Portzamparc, Cidade das Artes, Rio de Janeiro, Brasil, model
Christian de Portzamparc, Cidade das Artes, Rio de Janeiro, Brasil, facades
P:\RIO\OBRAS-A-REALIZAR\PLANS-A-JOUR\CMUPE005\CMUPE005 Model (1
Christian de Portzamparc, Cidade das Artes, Rio de Janeiro, Brasil, plan
Christian de Portzamparc, Cidade das Artes, Rio de Janeiro, Brasil, sections