Italian studio INOUT architettura has completed the GD house, a single family house in the outskirts of Skopje, Republic of Macedonia. Located in a 2,000 square metre site, the house harbours a garage, a main house, a swimming pool and guest apartment.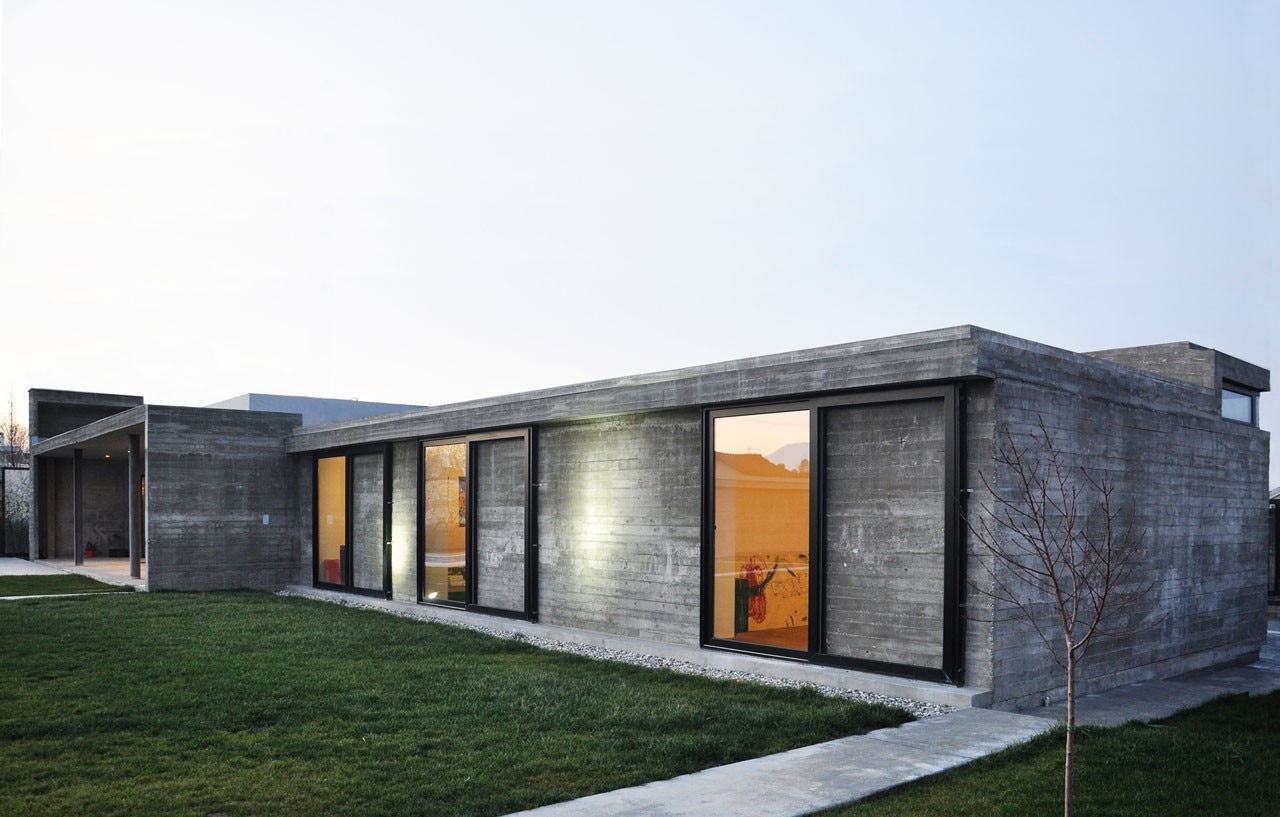 The architects sought to organise the volumes in the plot in a way that would favour privacy, placing different buildings along the perimeter of the site, and creating an open courtyard in the centre. "Each side of the house offers a different level of privacy and relation to the outside space," the architects say.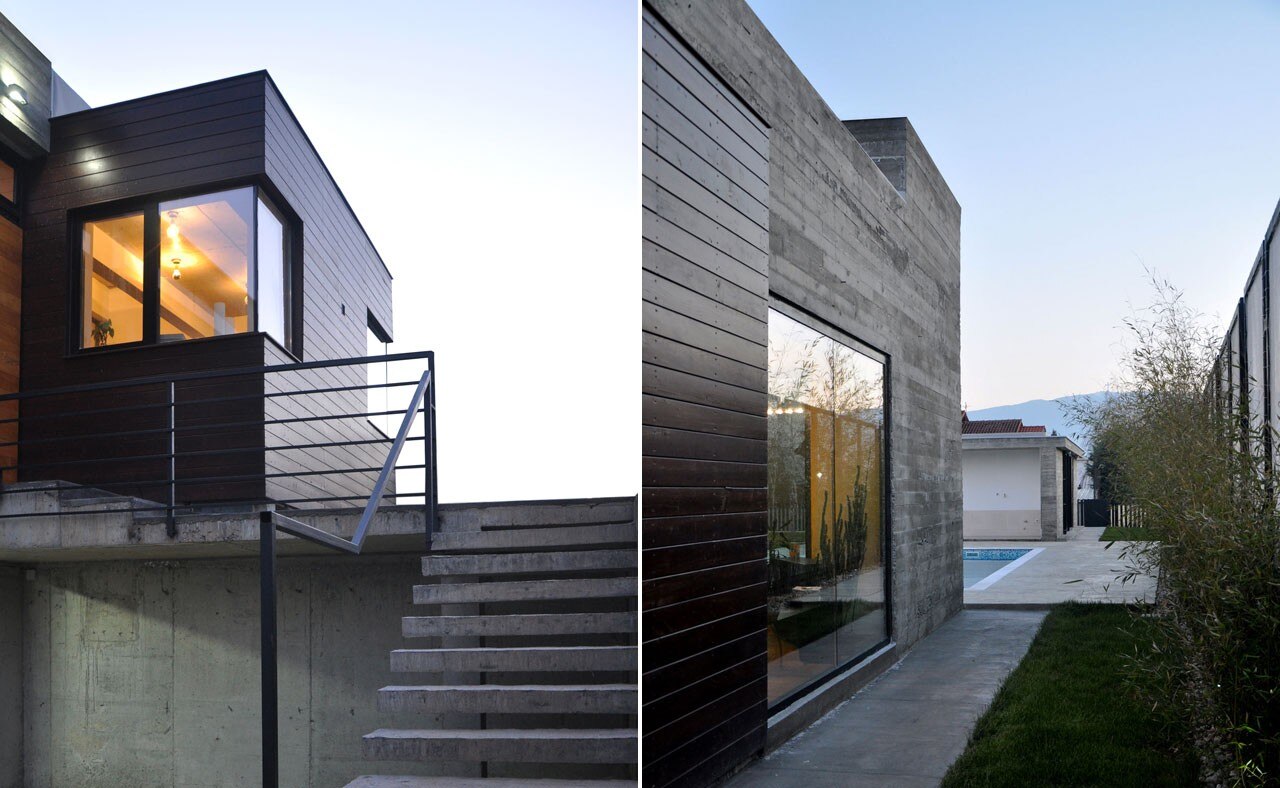 Different ceiling heights characterise the various ambients of the house, from the pedestrian path and ramp leading to the garage, to the private and public areas. Five strips contain the diverse domestic spaces, and two closed volumes complete the composition: the kitchen box and an open-air fireplace.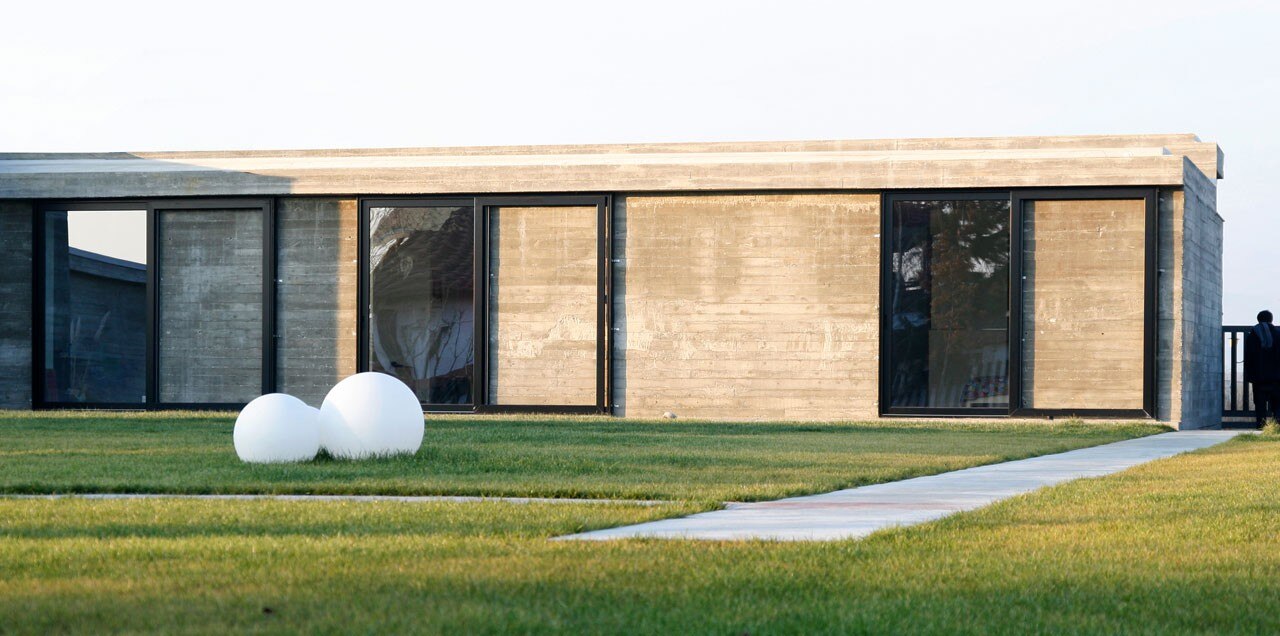 The architects used local materials and consolidated building techniques. Concrete was used and cast on site, referencing the architecture of Kenzo Tange and his Macedonian followers. Tange designed a masterplan for Skopje following the earthquake of 1963, and concrete, according to the architects, is "the material that distinguishes us from other European capitals and still constitutes our urban landscape".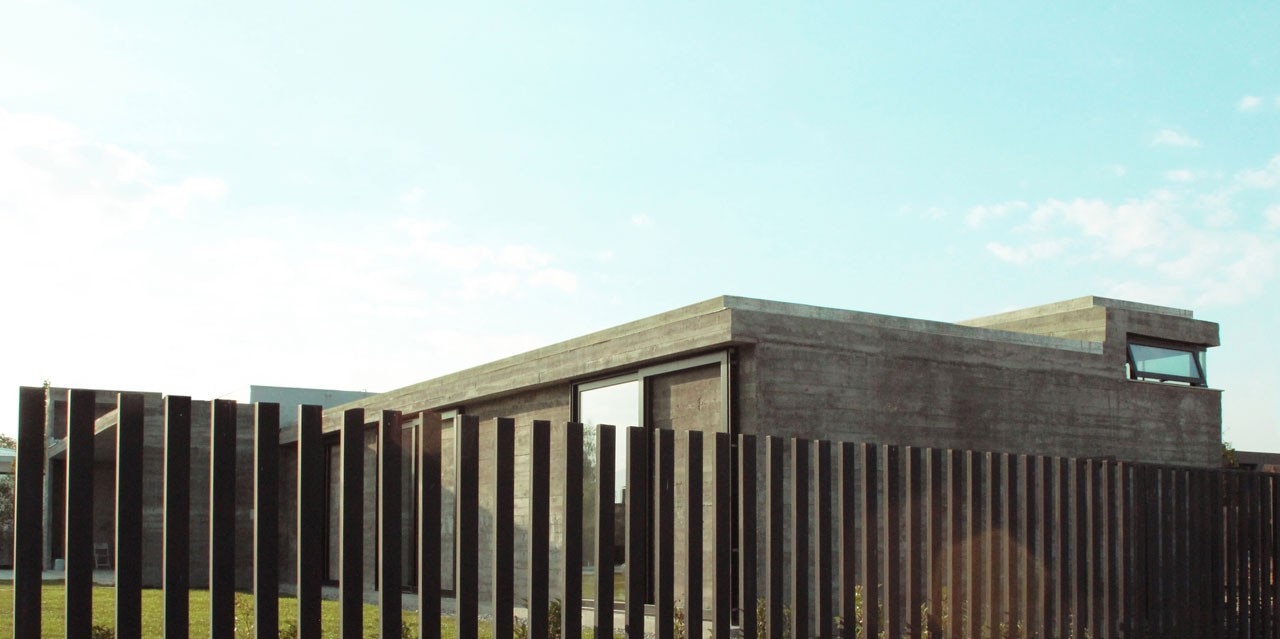 The architects sought to render the house's exterior enigmatic, sharply differencing the residence from its immediate surroundings. This closed aspect allows for a stronger contrast once inside the house, where the architects sought to create a living space that is generous and open, merging interior and exterior spaces.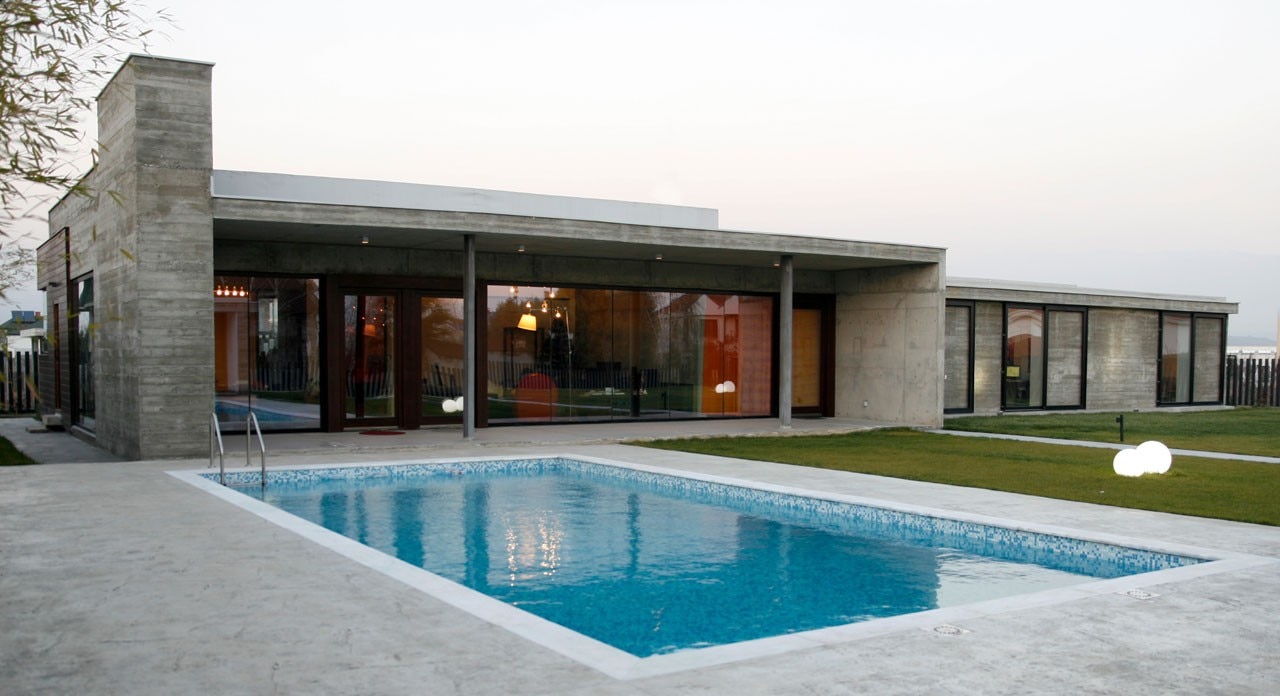 INOUT architettura: GD house
Location: Bardovci, Skopje, Republic of Macedonia
Area: 2,000 square metres
Client: Georgi Dimitrov
Project leader: Mario Benedetto Assisi
Collaborators: Dejan Paskalov, Ljubica Budimovska (architects), Blagoja Dimitrievmski (engineer)
Completion: 2012