Japanese architecture studio K2-Design has recently completed a single family house in Imbari, Ehime Prefecture, Japan. Located in the city centre, the site is bordered to the south by a tall apartment complex, elongated westward from a road on its east, and featuring a spacious yard to the north along a waterway. The architects created a building that connects to its surroundings, mantaining a degree of privacy and privileging natural lighting and ventilation. "In order to meet these requirements we designed a 40 metre concrete screen wall along the south side of the residence," state the architects. "The structural feature we adopted is ukikabe, a floating screen wall, suspended 1,5 metres above the ground, away from the exterior of the residence".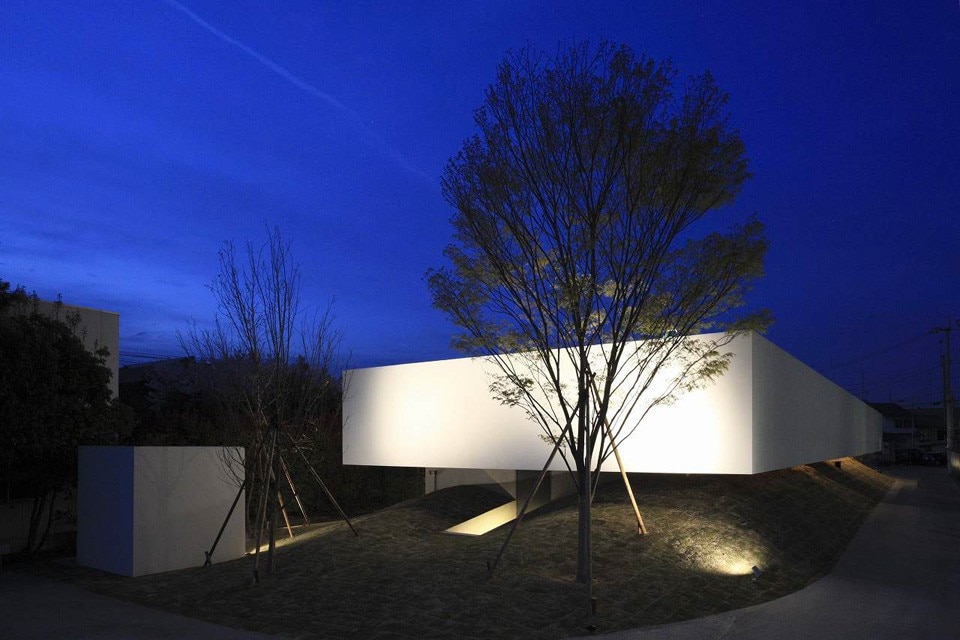 The ukikabe obstructs the view from any floor of the neighbouring apartment building, allowing instead a view towards the outside road from inside the residence. Simultaneously, it allows for generous natural light and ventilation, ensuring privacy and security. The exterior of the house is solid white, and the architects describe it as "a screen to reflect the passage of time": during the day, it captures the changing colours of the sky; and at night, allows for glimpses of life inside.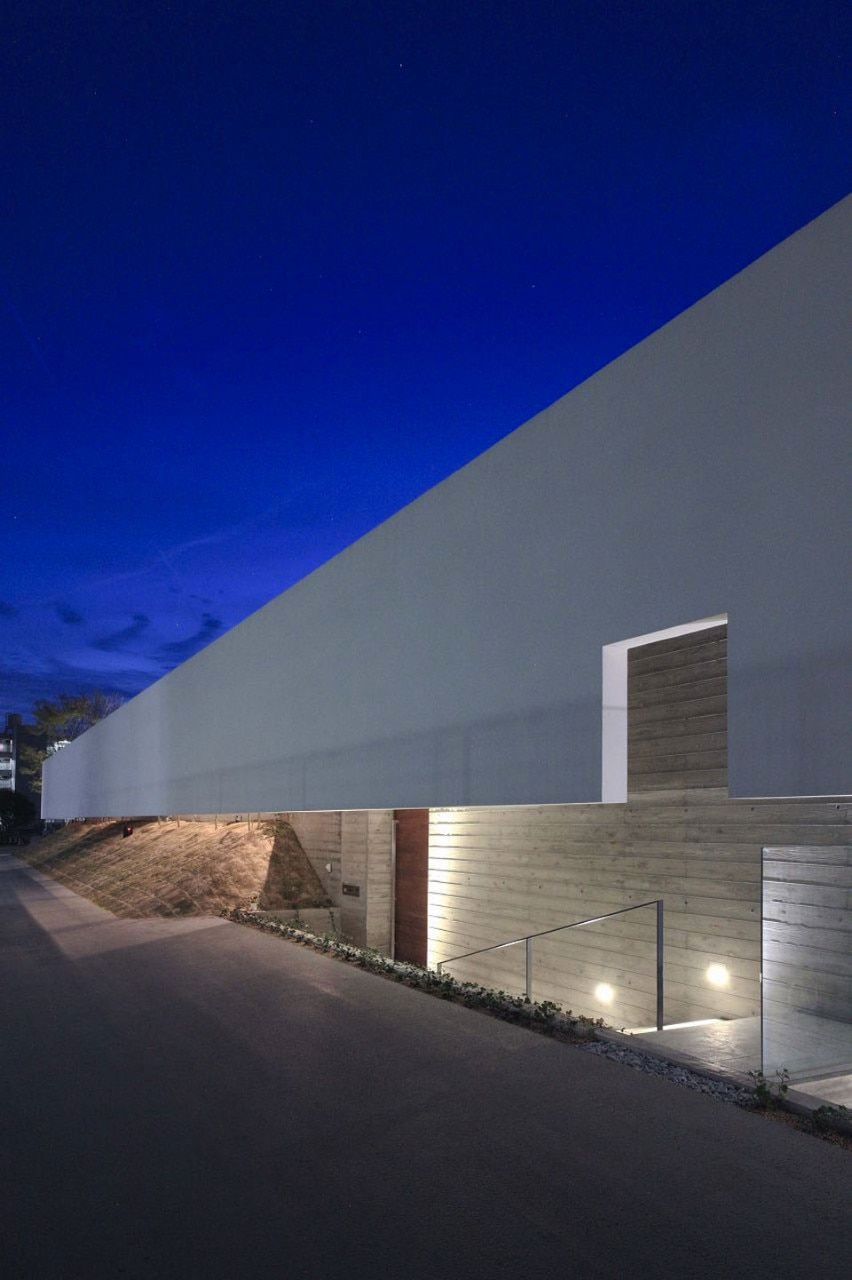 The interiors are uniformised by a wooden ceiling, and feature a series of lowered walls that allow for an obstructed view of all spaces. "From any point inside, one can glimpse the tree tops  through higher sashes, with the sky seen beyond," state the architects. The house is divided by an indoor corridor, which the architects compare to "an alley that extends east to west, cutting through the patio".
"This residence was completed in the spring," conclude the architects, "and one senses spring in the house. This is an outside that exists inside, an interior that evolves with the outdoor. We have contemplated deeply on this concept and engaged in its creation."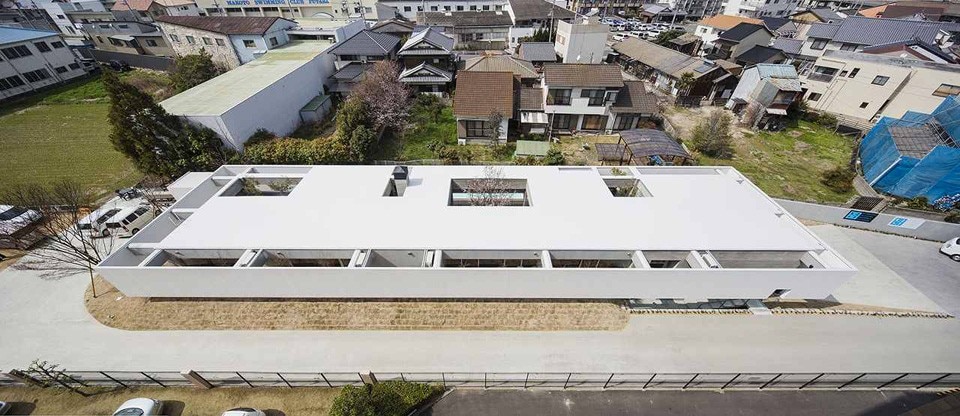 K2-Design: Flat 40
Location: Imabari, Ehime Prefecture, Japan
Program: Single family house
Completion: 2012