Lacaton & Vassal Architectes and Frédéric Druots's Tour Bois le Prêtre is currently under examination at Frankfurt's Deutsches Architekturmuseum (DAM), in an exhibition curated by Ilka & Andreas Ruby with Something Fantastic, which allows visitors to experience life in the building. The high-rise was completed in 2011 in Paris, becoming one the most relevant projects of the last years, and an intelligent and honest example of a post-production strategy in the context of our current architectural zeitgeist.

Placed beside the Boulevard Peripherique, the tower is located in the 17th district of the French capital and was originally built in 1961 by Raymond López as an elegant residential high-rise with split-level and maisonette apartments. It was then remodelled beyond recognition in the 1990s in a refurbishment of the building's services engineering, and subsequently transformed by Druot, Lacaton & Vassal into a completely new residential building in 2011. In the context of the European Central Bank's European Cultural Days 2012, the exhibition at the DAM documents the conversion of a typical first-generation residential high-rise in the banlieues of Paris as a field of experimentation for new forms of living. By converting the Tour Bois Le Prêtre, French architects Anne Lacaton, Jean-Philippe Vassal and Frédéric Druot have made a clear statement in favour of upgrading the sprawling 1960s developments. The apartment footprints were modified slightly and a new glass façade was installed. Winter gardens and balconies extend the residents' living space.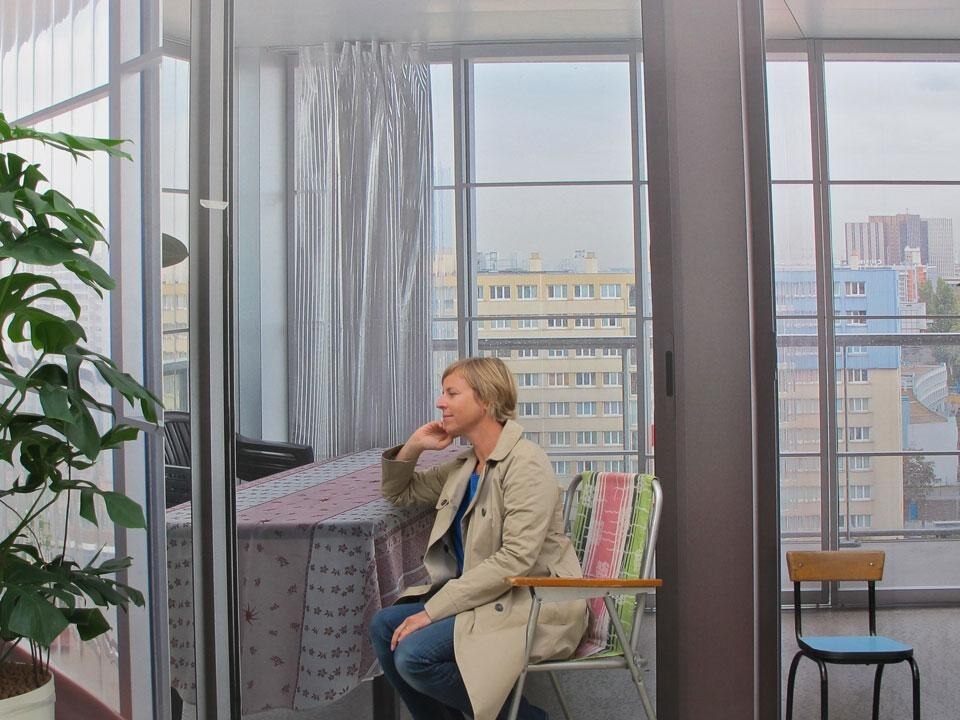 Exhibition co-curators Ilka and Andreas Ruby are architecture critics, editors, and curators, and since 2008, managers of Ruby Press , a Berlin-based architecture and urbanism publishing house. Co-curator Something Fantastic is a Berlin-based young agency that works in the architectural practice by teaching, editorial projects and building design. In the exhibition, the Tour Bois le Prêtre is shown in the form of a frieze featuring life-size (2,50 metre-high) images of the apartment interiors, mainly focusing in the new extensions, including the "winter garden" and the open balconies. The frieze fully invades the walls on the top floor of DAM, in a continuous length of about 50 metres that evokes the use of images in OMA's Public Works: Architecture by Civil Servants exhibition at the recent Venice Architecture Biennale.
Furniture, plants, and other fittings are placed in front of the frieze, making the photo frieze come alive and allowing visitors the feeling of actually being inside one of the apartments. The visitor is allowed to experience daily life in the Tour Bois Le Prêtre, with an incredible view over Paris. Here, you can see the Eiffel tower in the skyline from your own window. Sitting in one of the numerous chairs, armchairs or sofas and perusing the catalogue to find out how this stunning transformation was possible, the visitor forgets that he is in a museum context.

Launched to coincide with the exhibition, the catalogue includes a deeper analysis of the project. Published by Ruby Press, the book is edited in English and German by Ilka & Andreas Ruby and Peter Cachola Schmal. Gonzalo Herrero Delicado (@GonzaloHerrero), Maria José Marcos (@magicarch)
Sitting in one of the numerous chairs, armchairs or sofas and perusing the catalogue to find out how this stunning transformation was possible, the visitor forgets that he is in a museum context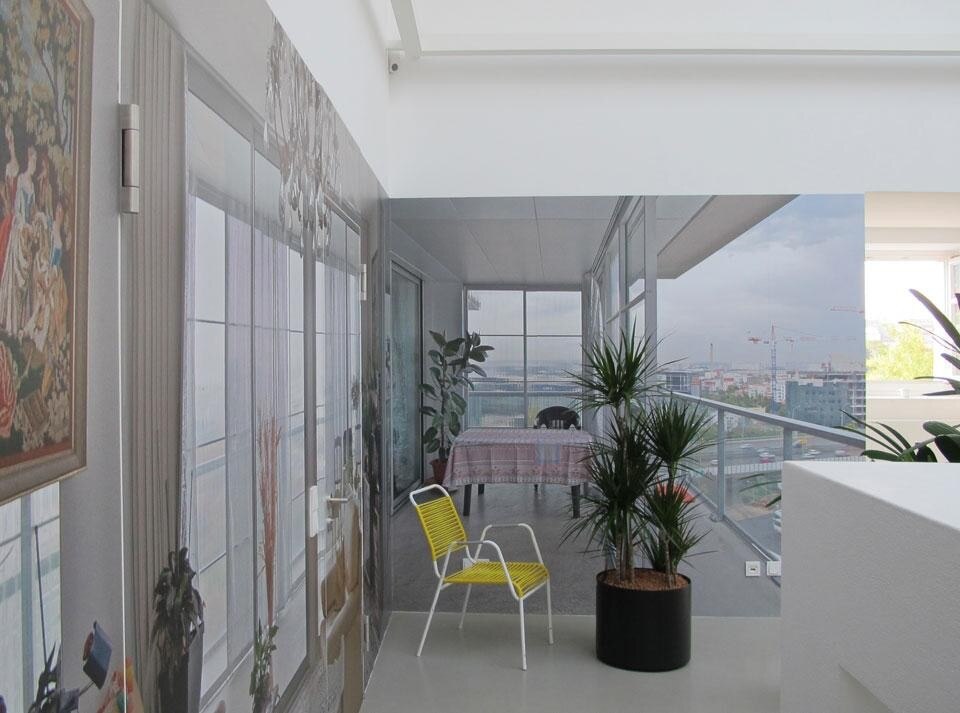 Through 13 January 2012
Druot, Lacaton & Vassal – Transformation of a 1960's residential highrise
Deutsches Architekturmuseum (DAM)
Schaumainkai 43, Frankfurt