This article was originally published in Domus 949, July/August 2011

Architecture is a powerful profession that can have a lasting impact on societies. But how can this impact be turned to the advantage of the world's poorest, i.e. those who generally do not have access to the benefits of architectural services? An exemplary answer springs up when a second-year architecture student designs a hospital for one of the poorest countries in the world, builds it with the help of the local community and funding from an aid organisation, and turns it into a centre for regional development and a successful model for other clinics in the future. This may sound implausible, but it is exactly what happened in Butaro, Rwanda, with Michael Murphy, who graduated from Harvard only half a year after the clinic was opened by the Rwandan State President Paul Kagame.

The project only became reality because Paul Farmer, head of Partners in Health (PIH), had himself been a student at Harvard, at the Faculty of Medicine, when he founded this charitable organisation in 1987. Michael Murphy approached him to ask who was responsible for the architectural design of PIH's clinics, and it was then that Farmer decided to offer Murphy the job. Until 2007 Farmer had designed the structures himself, because there were usually no trained architects available in the regions where he worked. Along with several other architecture students, Murphy founded the pro-bono design office MASS to take on this challenge. They had quite an ambitious programme for a group of students with no experience, with one of their central goals being to use architecture as an engine for economic growth while improving the living conditions of local communities.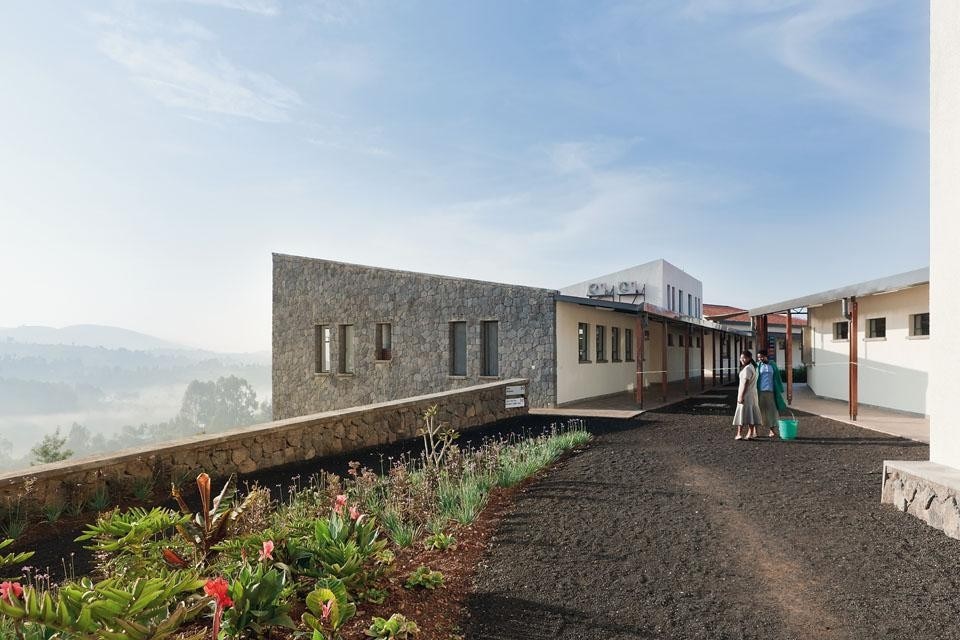 The hospital is located on top of a steep hill overlooking Butaro's valleys that stretch out to the north towards the border with Uganda. A former army camp, the site first had to be made safe and cleared of grenades and other munitions. MASS's design started from the premise that each of the 140 beds must have a view of the surrounding green landscape, with the idea that future patients should benefit from the beautiful location and its spectacular views. The hospital is equipped with an emergency department, two operating theatres, a ward for internal medicine, a maternity ward, a paediatric clinic and an intensive care unit.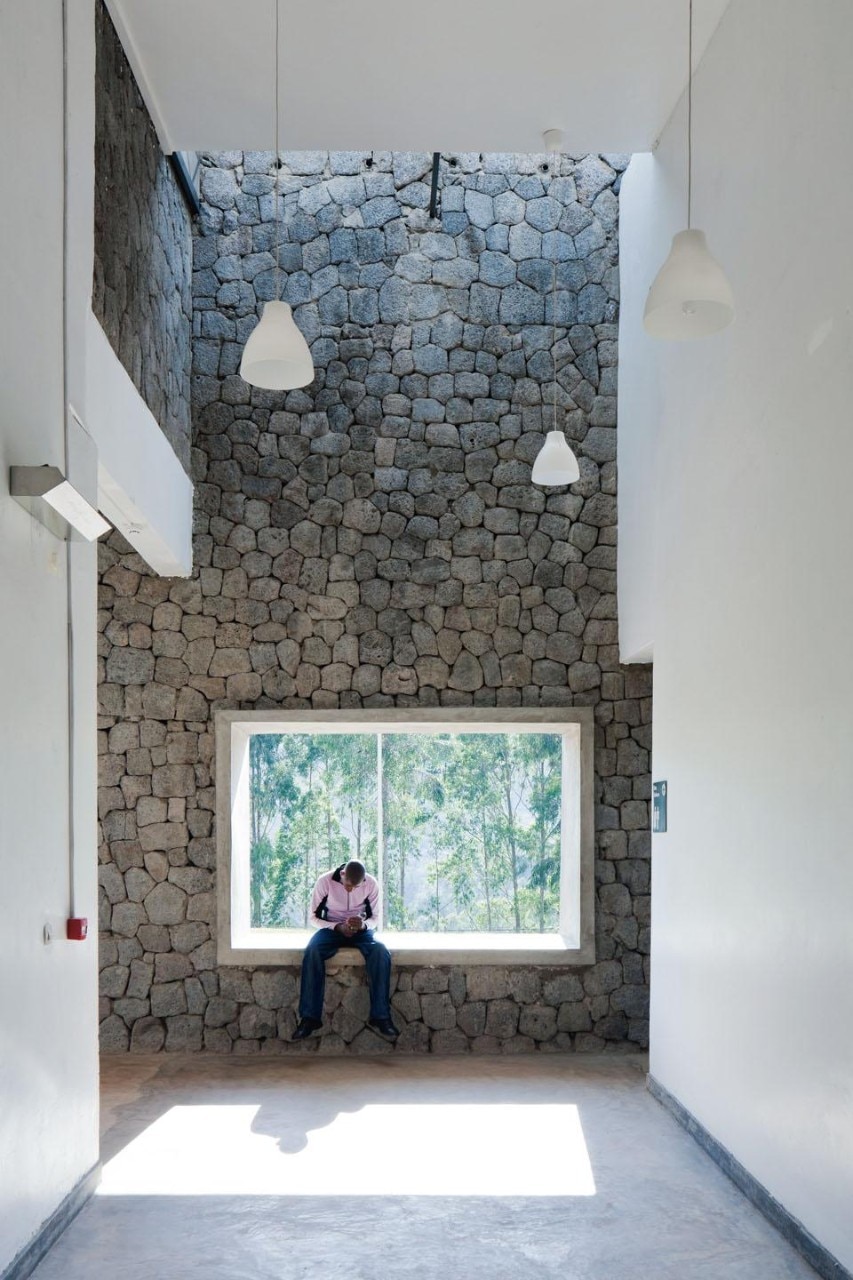 As a measure to avoid the transmission of infections between patients in communal rooms and hallways, all the wards are located in separate buildings connected by open walkways and loggias. The risk of infections is further reduced by dispensing almost entirely with air-conditioning systems, a decision that also resulted in significant energy savings. The open structure of individual buildings connected by loggias and open spaces appears like a small village inhabited by different families. Breaking with the default anonymity and seclusion normally associated with hospital architecture, this clinic has an inviting atmosphere more typical of a hotel-resort.
The risk of infections is further reduced by dispensing almost entirely with air-conditioning systems.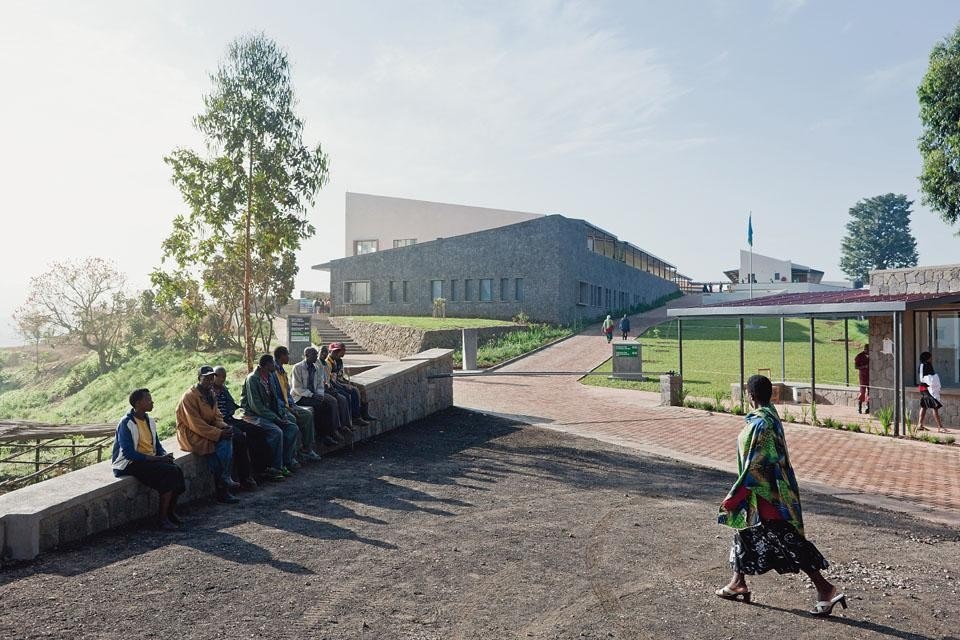 One of the design's basic conditions was the lack of technical resources in this region. However, MASS turned this factor into an advantage by recruiting cheap manual labour that was readily available due to high rates of unemployment. The construction site thus also became a training opportunity for the people in the area. Stonemasons were instructed on site to build walls from local volcanic stone with little mortar, and joiners similarly learned to make door and window frames from local wood. The foundations were excavated with the help of 3,500 residents working in three shifts around the clock. Altogether, more than 3,800 people were trained during construction, creating a long-term benefit for the skill base in this region.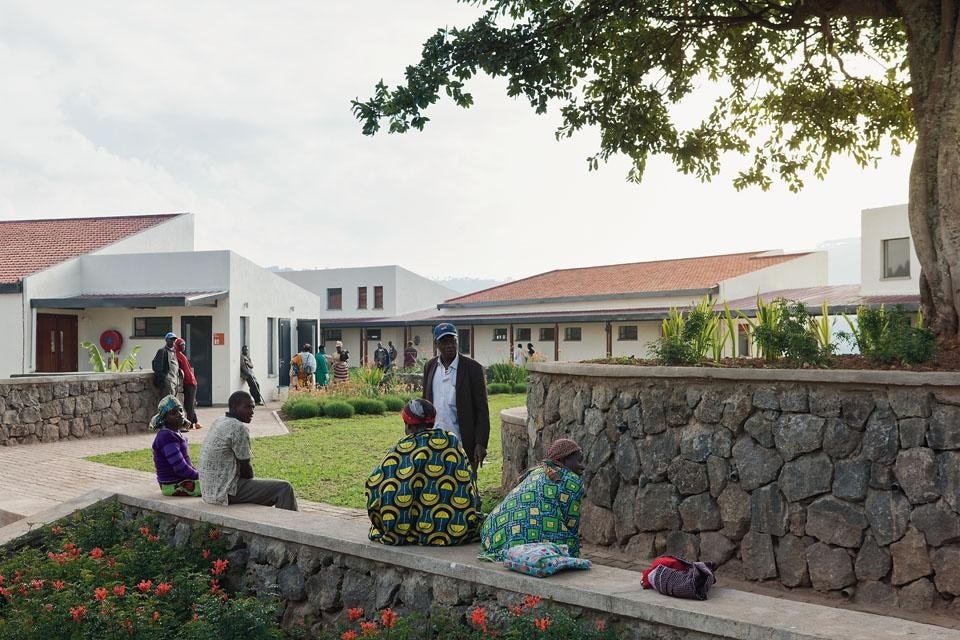 Indeed, some of the stonemasons are now sought after in other parts of the country because of their competence. The clinic's doctors will train 1,500 volunteers to support the local healthcare system as paramedics in rural areas, helping to consolidate and expand the hospital's field of action beyond the limits of its location. This effort also aims to spread basic medical knowledge and counter the spread of diseases through preventive measures. Deeply rooted in the society it serves, this project has created jobs and engendered community investment. Despite introducing many new features that make it not only ecological but also socially sustainable, the clinic's overall construction cost one third less than comparable structures. Not all architecture students would be up to such a challenging task in their second year, but the success of this project is based on the radical design of a courageous team that did not follow standard solutions. The Butaro Healthcare Facility shows how large aid organisations like Partners in Health can provide additional benefits through a project built with intelligent design and a holistic approach.
—Andres Lepik, art historian and curator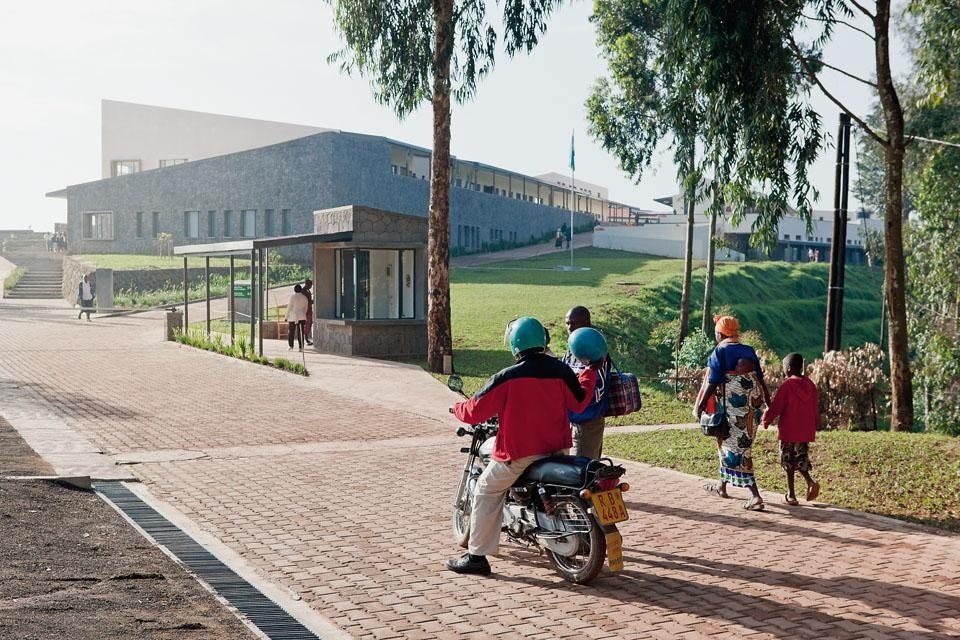 Design Architects: MASS Design Group
Project Team: Michael Murphy, Alan Ricks, Sierra Bainbridge, Marika Clark, Ryan Leidner, Garret Gantner, Cody Birkey, Ebbe Strathairn, Maura Rockcastle, Dave Saladik, Alda Ly, Robert Harris, Commode Dushimimana, Nicolas Rutikanga
Structural engineering: ICON
Construction supervision: PIH/IMB, Bruce Nizeye, Felix Ndagijimana
Sewage plant engineering: EcoProtection
Landscape design: Sierra Bainbridge, Maura Rockcastle
Client: Rwandan Ministry of Health, Partners In Health / Inshuti Mu Buzima
Built area: 6,040 m2
Cost:$4.4 Million