The developer URB – declaredly at the forefront of designing zero-impact sustainable cities – has unveiled the world's currently largest marine restoration project.

Located in Dubai, it is a floating community dedicated to marine research and regeneration. Yet, part of this program will be dedicated to eco-tourism. Residential, hospitality, retail, educational and research facilities will be built, to be powered by renewable energy from solar and hydroelectric sources, including wave parks that will generate additional clean energy for Dubai's growing population.

URB also introduces on this occasion the Regenerative Ocean Farming, another key feature of the project that takes the form of a climate-friendly food production technique.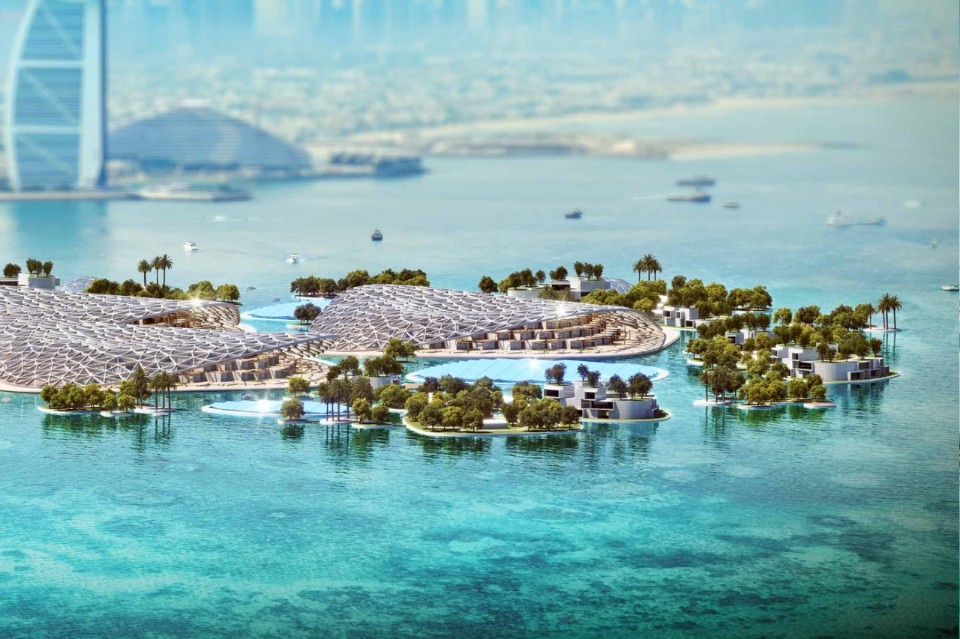 The marine research institute will be at the heart of Dubai Reefs, aiming to increase the emirate city's habitat conservation capacity while building the most diverse artificial reef with an area of 200 square kilometers.
URB CEO Baharash Bagherian stresses the importance of the project, and that it can be interpreted as a possible archetype to reproduce in coastal cities at risk of sea level rise. "In addition to creating a unique and resilient destination for ecotourism and marine research, Dubai Reefs aims to become a model for ocean living while mitigating the impacts of climate change," Bagherian says.