Architecture firm Mecanoo recently unveiled plans for the new Amstel Design District, a mixed-use development that includes social housing, mid-rise residential space, private housing and community facilities. The 80,000-square-meter master plan also includes office and retail spaces, as well as cultural institutions such as an 800-square-meter design museum. The project site, located between the highway and the subway line, immediately created a focus on noise pollution, contrasted by a compositional choice to set back residential volumes. This allows the creation of comfortable public spaces between the buildings, such as pocket parks and plazas.
The neighborhood was designed with the intention of becoming a creative hub by providing city residents with spaces for entrepreneurship such as flexible office and co-working spaces, creative workplaces such as maker spaces and workshops, combining housing with the efficiency of working life.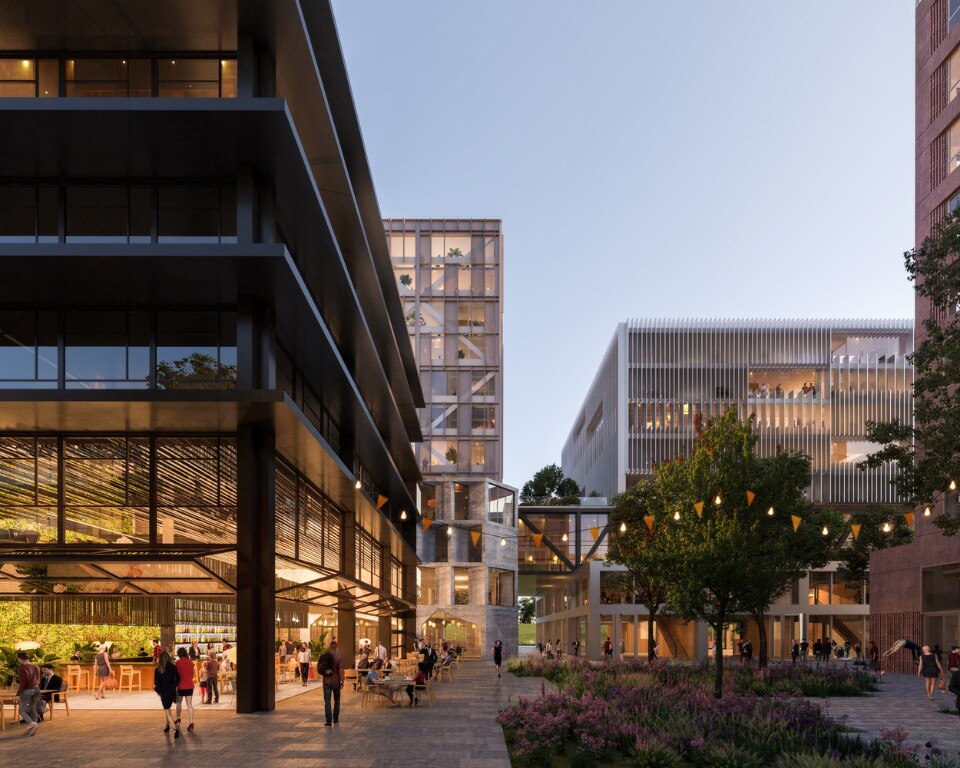 The project, however, also turns a into a green artery composed of extensively planted areas and pocket parks activates the entire neighborhood. These spaces provide a comfortable area for leisure and relaxation for residents, families with children, and young entrepreneurs. In addition to green areas dedicated to collective use, working environments provide areas described as "green refuges." These are patios, planted terraces and green roofs that also retain and buffer water while encouraging biodiversity.