Architecture firm UNStudio recently unveiled plans for what will be one of the largest and most extensive mixed-use complexes, to be build in Nanjing, China. The new complex, commissioned by the K.Wah Group, will take shape on the city's waterfront. The goal is to create a human-centered destination that prioritizes sustainability and culture while contributing to the daily lives of residents and visitors.

Located along the central urban and economic development axes of the Hexi New District district of the Chinese megacity, the master plan features low-density massing interspersed with large areas of urban greenery, while serving as a center for culture, finance and innovation. The development will consist of high-rise office towers, retail and cultural functions, two serviced apartment buildings, a headquarters tower and a luxury hotel.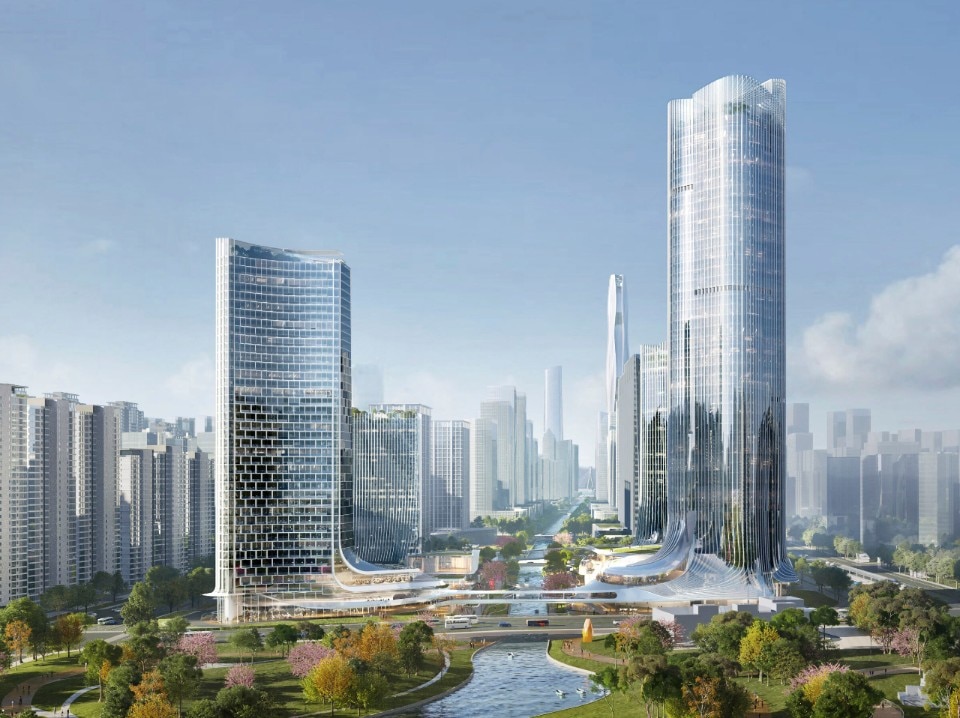 Thus, the architectural design is also complemented by plans for a green corridor running through the entire development, uniting community and nature in a multidimensional way and contributing to the city's well-being. These green public spaces encourage socialization, event planning, and creativity, providing a pleasant refuge to a busy life.
The creation of a "waterfront lifestyle community" is at the heart of UNStudio's proposal for Nanjing K.Wah G72, taking inspiration from the communities that historically lived along the city's Qinhuai River, using low-density riparian podiums and green terraces to create a waterfront community that continues this cultural and urban heritage.
The ambitious building is also intended to be a benchmark for sustainability and future-proof design in China. The office towers will use prefabricated components and a modular load-bearing structure, while building-integrated photovoltaic (BIPV) solutions installed on the roofs of all buildings will meet the buildings' daily energy needs and reduce operation and maintenance costs. Due to its proximity to the central river, the development also introduces a rainwater management system to promote rainwater harvesting and irrigation, with the goal of forming a healthier ecosystem. The sustainable design of the G72 development also focuses on achieving a low-carbon environment by proposing a multi-level transportation network, including a direct connection to the underground public transportation system, promoting the use of public transportation and increasing regional accessibility.