Dutch firm UNStudio recently announced that it won the competition to redesign the Madrid-Chamartín Clara Campoamor station, with a project presented in collaboration with b720 Arquitectura and engineering firm Esteyco. The international competition was launched in 2020 by Adif Alta Velocidad, with a call to transform the railway node into an international benchmark for sustainable, multimodal, connected and integrated mobility. Nominated by a sixteen-member jury, the proposal beat other competing teams, including BIG, Foster + Partners, OMA, Zaha Hadid Architects, Grimshaw, RSHP, and Souto de Moura.
The project presents a sensitive and respectful renovation of the stations historic vaulted roofs, reinterpreting them as a unifying element of the architecture. The station complex is then enriched by a large public plaza on the front facade, providing access to all modes of transportation, such as cabs, subway, and active mobility, with pedestrians, bicycles, and scooters. The design scheme – called an "open ecosystem" by the designers – incorporates many functional aspects, from the railroad to the tertiary sector, while rethinking its integration into the city's urban core and the sustainable conversion of 1970s architecture.

The complex is flanked by new towers and greeted by a public plaza, which should accommodate commercial programs. Tiered terraces were then added to generate permeability with the surrounding city, while urban balconies open views of the station and integrate the complex into its surroundings. The station thus forms a porous extension of the new parks located on either side of the complex.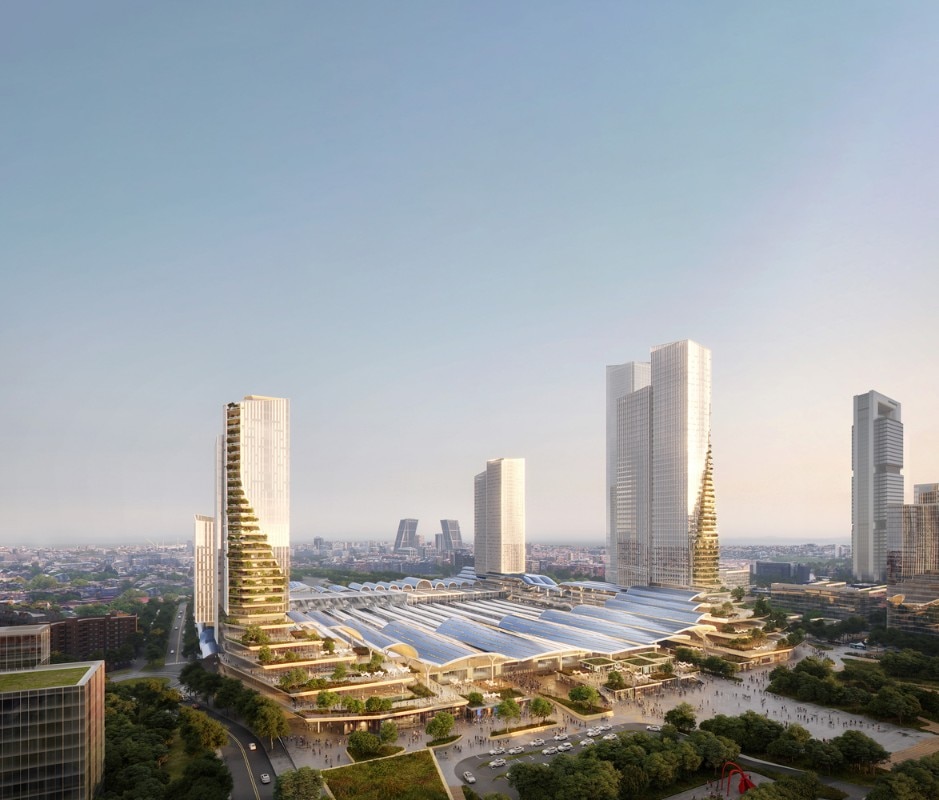 "Our main goal was to preserve and improve the existing station complex and to activate its surroundings with a careful combination of fast and slow programs," said Ben van Berkel, co-founder of UNStudio,
"to design a highly sustainable and future-proof urban hub, really densifying and activating the area with working, living, recreational and learning activities."