In collaboration with the National Trust charity, London-based Twelve Architects has recently converted a Victorian cast iron and steel railway structure that characterises the Manchester skyline. The Castlefield Viaduct, this is its name, was once used to transport goods to and from the English city, but has remained inactive since the closure of the city's central station in 1969.

The adaptive reuse project has been counted as a pilot project for its future permanent transformation, pending funding for more comprehensive work. The final project is divided into three zones, designed to "take visitors on a journey of discovery from the viaduct that is to the viaduct that could be". The entrance to the sky park serves as a welcome area, equipped with a kiosk, seating and toilets. Here, a green wall is used to hide the park beyond, ensuring a grand reveal.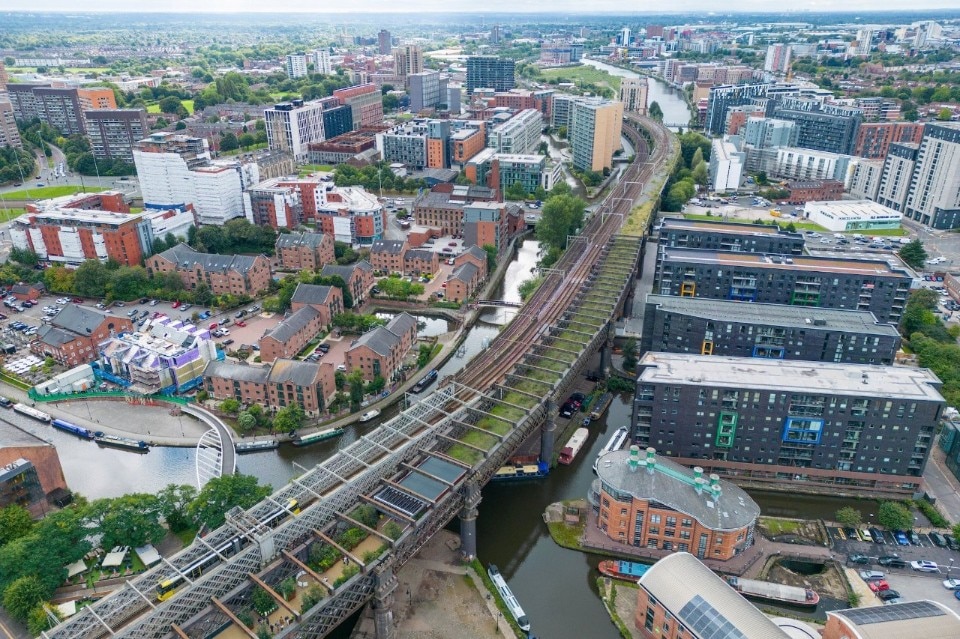 Beyond this point, visitors are welcomed into the second zone, where modifications to the viaduct are limited to keep the focus on its Victorian engineering. The third and final zone of the Castlefield Viaduct, however, is intended to demonstrate the structure's potential and is filled with greenery and installations. Here, a mix of plants and shrubs have been potted in steel planters in a reddish hue reminiscent of Manchester's industrial architecture.

London-based Studio Egret West recently designed what was the first new park in Manchester city centre in over 100 years, developed as part of a neighbourhood created by developer U+I, which also contains housing, shops, leisure and commercial facilities.