For Helsinki, 2022 emblematically marks 70 years since the last Olympic Games experienced by the Finnish capital. Despite being the smallest city to have hosted the Summer Olympics, the architectures conceived for the event have been preserved and re-functionalized. Conceived already during the planning stage as versatile recreational venues, these structures have been transformed decades later into an important example of circular design.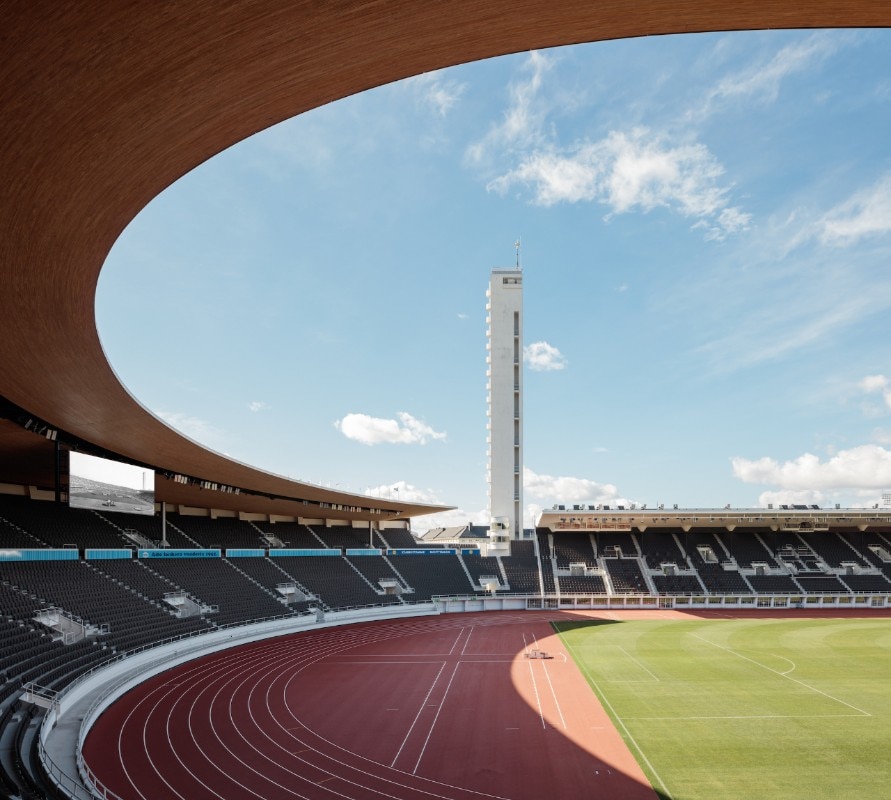 Among the most crucial event investments, the Olympic Stadium for example, was built in 1938 in anticipation of the 1940 Olympic Games before its cancellation. The architecture was the result of an open architectural competition held in the 1930s, won by Finnish architects Yrjö Lindegren and Toivo Jäntti. After becoming a functionalist concrete emblem of the 1930s, the stadium has since been rethought as a multifunctional venue for events and sports. Its renovation by K2S Architects and Architects NRT, completed in 2020, respects the original architecture by preserving the angular concrete façade and the original design structure. However, 20,000 square meters housing sports facilities, logistics spaces, technical spaces, and an indoor running track have been designed as a new underground extension.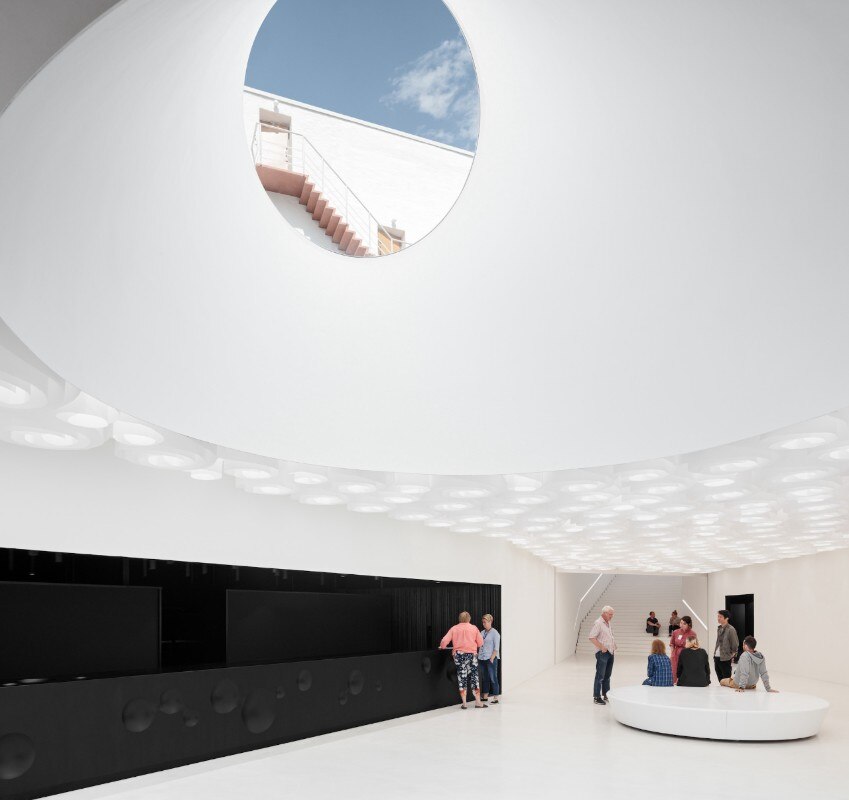 On the other hand, the Lasipalatsi ("glass palace" in Finnish) was intended to serve as a temporary building for visitors, to be gradually transformed into a building for commercial premises, restaurants, and a cinema. In 2018, a major EUR 50 million grant breathed new life into the fragment of history thanks to a redesign by studio JKMM. The building has been renamed the Amos Rex contemporary art museum, within which 13,000 cubic meters of rock have been excavated to create a world-class exhibition space. The gallery is then topped by a series of domes and skylights, which on the surface create a series of mounds that articulate the surface of Lasipalatsi Square.
Another example of architectural resilience, Helsinki Airport – built-in 1952 – saw the inauguration of the new Terminal 2 by ALA Architects on 21 June 2022. The project centralizes all flights under one roof, introducing new-generation security controls and a new multimodal travel center. A central feature of the airport extension is the cross-laminated timber ceiling, composed of 500 unique pieces of Finnish spruce that fit together to form an undulating structure that seems to float above your head.