As a witness to the different eras, architecture has always had the primary duty to respect its unfailing companions: reality and time. As well as an obligation, this is also its main concern, as architecture's ultimate ambition is to arouse emotion as the years go by.
The automatic architecture that has taken hold in our globalised urban world forces us to experience fakeness, vagueness, ostentation, superficiality and blatant flippancy. These shortcomings not only prevent architecture from being itself, but also stop its poetic and metaphysical dimensions from achieving their aim: natural emotion. 
The architecture created in Portugal in recent decades has a robust charm. It employs familiar idioms in situations that give them new-found strength. This surprising lucidity and appeal give rise to a sense of proximity and contact, making us realise that the precision and candour of the right vocabulary in the right place can produce extraordinary benefits. The power of simplicity, the strength of the material and the force of scale are requisites that, when put together, are capable of amplifying their effect. This is clearly the philosophy of an architecture that belongs to a world of urban landscapes.
Álvaro Siza's spontaneous drawings are newcomers on the blank page. They are in movement, in context and set in relation to neighbouring architectures, which in their turn emerge as living objects in an ongoing game. Meanwhile, Eduardo Souto de Moura continuously surprises us with the visible presence of solid geometric materials such as concrete, stone and brick, and with the comprehensive continuum that he creates between interior and exterior. His work is replete with incisive decisions, abstract rhythms and juxtapositions with the host landscape and neighbouring buildings, thereby revealing how all these elements are naturally better together in that specific context.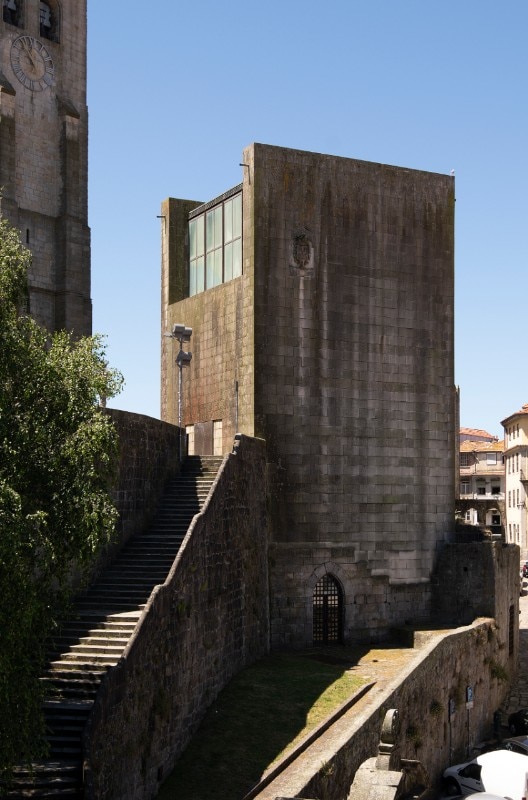 The other architectures that we publish in this issue have been chosen because they express the power of massive geometries: Fernando Távora's majestic tower; Álvaro Siza's fabulous pools amid the expressive, selected randomness of coastal rocks; Aires Mateus's pyramidal roof made from exposed concrete and his museum in the form of a bunker fractured in two; the subtle white extension of a house by Atelier Data; Carvalho Araújo's candidly solid concrete architecture; and the serene labyrinth by Pancho Guedes renovated by Ressano Garcia, where one can delight in the sounds of the sea. These architectures are all here for a certain time. The Portuguese school loves to watch the passing of time.