Eleven product designers with more than a ten-year experience in the development of appliances, but also a wider collaborators' team made up of engineers, architects, robotics experts, a user experience designer, a user interface designer, up to chefs and sociologists. This is the team at the LG Group's Korean headquarters that faces the design challenges related to the development of the last generation high-end kitchen appliances. Suyeon Kim, Signature Kitchen Suite's Design Team Leader, tells us about it in this interview.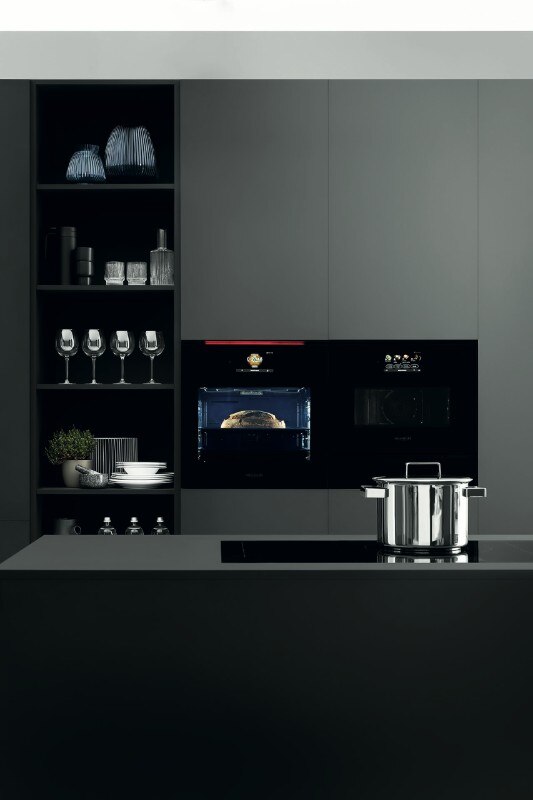 How long it takes on average to prototype an appliance?
In the case of the products made so far for Signature Kitchen Suite, it took about 3 years for the prototype. A lot of time had to be spent on refining the product, carrying out research and consumer surveys as well as detailed testing, before confirming the initial design and then releasing the product.
Signature Kitchen Suite's appliances are high-end products. What design complexity elements does the professional performance introduce for domestic use? Are the engineering or anthropological ones more insidious?
The complexity lies in the need to ensure professional functions, timing, performances in a more compact size, with lower energy consumption and greater ease of use than in the professional world. The engineering ones: Signature Kitchen Suite's products can all be connected each other and to the home network. You have to design and realize a product that can perfectly work in every home and in every country in the world. The anthropological part is more easily solved by using graphical interfaces or by uploading different recipe books. 
How long do you expect one of your appliances to last?
Nowadays, an appliance is produced to last at least 10 years. Not that it does not last longer, rather is the same consumer who wants a more innovative product after 10 years, with a higher energy efficiency class, enriched with new cooking functions (e.g., steam, vacuum-sealed).
How does the longevity issue cut across that of the technological evolution speed, particularly the digital one?
All Signature Kitchen Suite's products can be connected via WI-FI: allowing new functions and cooking programmes to be updated and uploaded in the future, just as updating an app. Obviously, the technical part must be designed from the outset to support software updates too. The planned obsolescence is one of the elements to be considered in the appliance production and sale.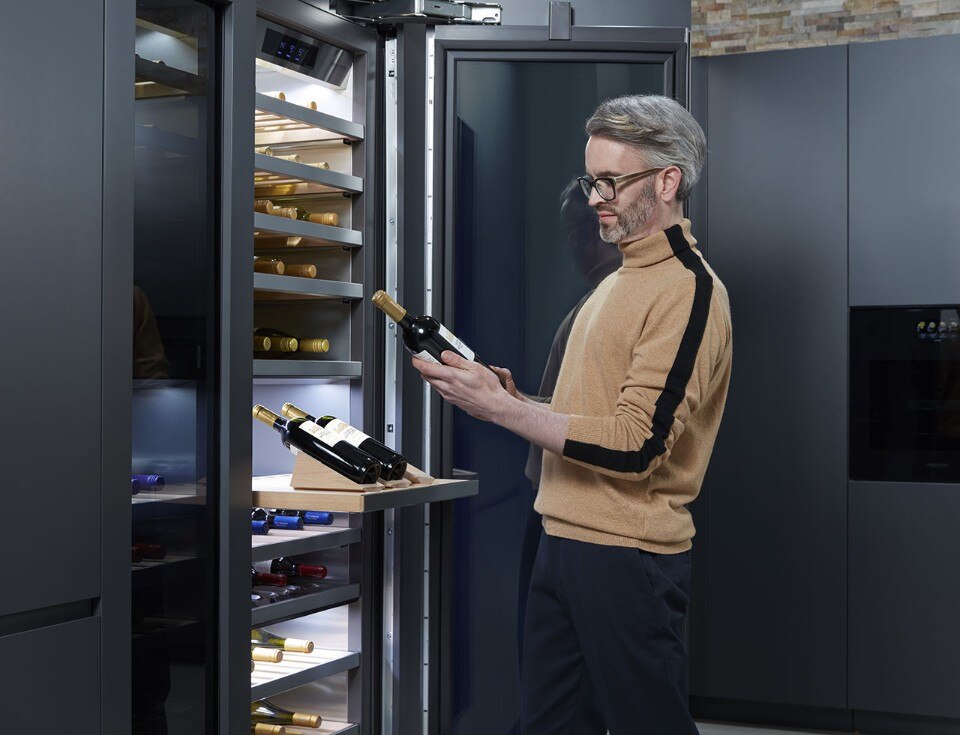 SKS introduces new gestures in the use of appliances. The oven has a touch opening and the lamps light up by knocking on the oven door. How do you design a new gesture in human-machine interaction? Do you rely on established ones? Or do you test different types?
Signature Kitchen Suite belongs to the LG Electronics group. This allows us to have a vision of the new ergonomic trends and the consumers' needs. Our job is understanding these signals and bring them from the electrical world to the home appliance one. Our research team analyses consumers' needs and their evolution within the home space, as well as their relationship and interaction with technology. Our experience in electronics helps us a lot in understanding how technology should be used, without getting out of line, with a layered understanding depending on the client's background.
Signature Kitchen Suite is a LG brand. How do you think the Group's technological background is reflected in the SKS's products characteristics? Is there a "Korean character" to these appliances?
It is important for us to create an international product, which can be adapted to every table and every home. This is why, for instance, our ovens are almost invisible. To fit into any home, anywhere in the world. LG's DNA allows us to give Signature Kitchen Suite's products a strong technological core that is combined with the brand's unique features: innovative design, ease of use and a high-level service.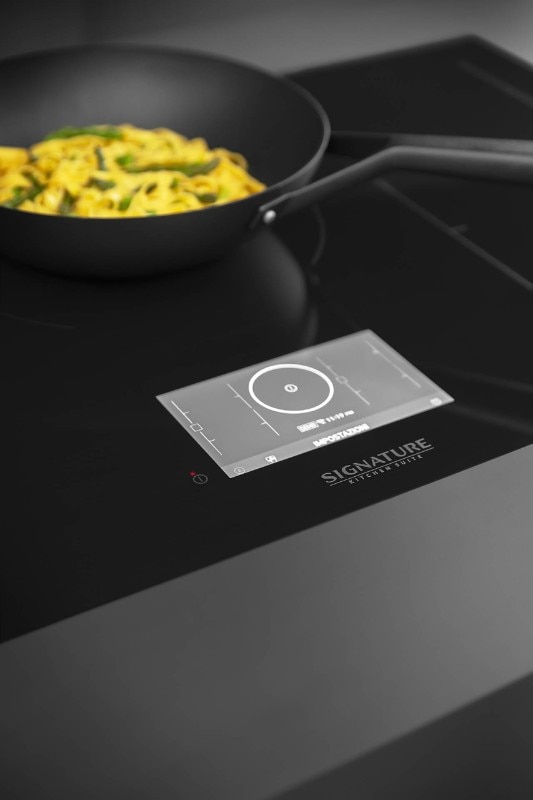 From your privileged observatory, what are the most interesting signs in the evolution of appliances in the coming years?
The software part will become increasingly important, upgradeable just as an app. Ovens will be enriched with new functions and programmes taken from the chefs' world, which are entering more and more in our homes also thanks to TV programmes dedicated to the cooking world. Fridges will improve their preservation capacity in order to solve other possible situations in which people will have to spend more time at home. Energy efficiency will become an increasingly important issue, given the growing number of appliances in a home. The WI-FI connection of the products will allow an evolution of the apps involved in the whole kitchen process: shopping, recipes, automatic reordering of what is missing. Perhaps in the future, appliances will be able to learn from our mistakes and give us better advice on our recipes and how we cook too.