Køge Nord Station is a traffic hub for the entire Copenhagen region, connecting high-speed trains, local trains and the busiest motorway in Denmark. The project consists of a 225-meter-long footbridge, a train station and an associated park-and-ride facility. The striking design is apt for an area that is currently undergoing tremendous transformation, and the bridge is going to act as a catalyst for growth and development in the Køge area in coming years, says Dan Stubbergaard, architect and the founder of Cobe: "The bridge is also a new architectural attraction for the area; a long, spectacular steel snake sinuously extending above the railway lines and offering the users a magnificent panoramic view of the cultural landscape. Moreover, Køge Nord Station places a high priority on attracting green and sustainable transport options in the area."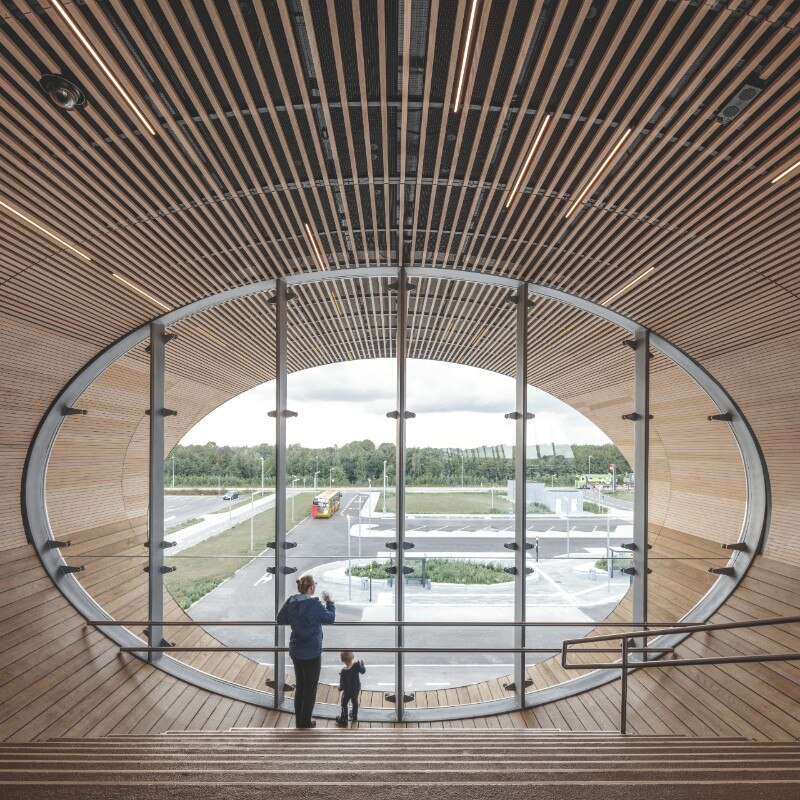 The station architecture and technical design promote "the good travel experience". The covered pedestrian bridge is designed to protect the users from noise, excessive light and both cold and hot weather - creating a more attractive commute. "People spend many hours of their life in transit. That's why we sought to give the footbridge a quality that goes beyond the purely functional and practical: it is, quite simply, a welcoming and inviting space, unlike what you often see in stations and transport facilities", Stubbergaard continues.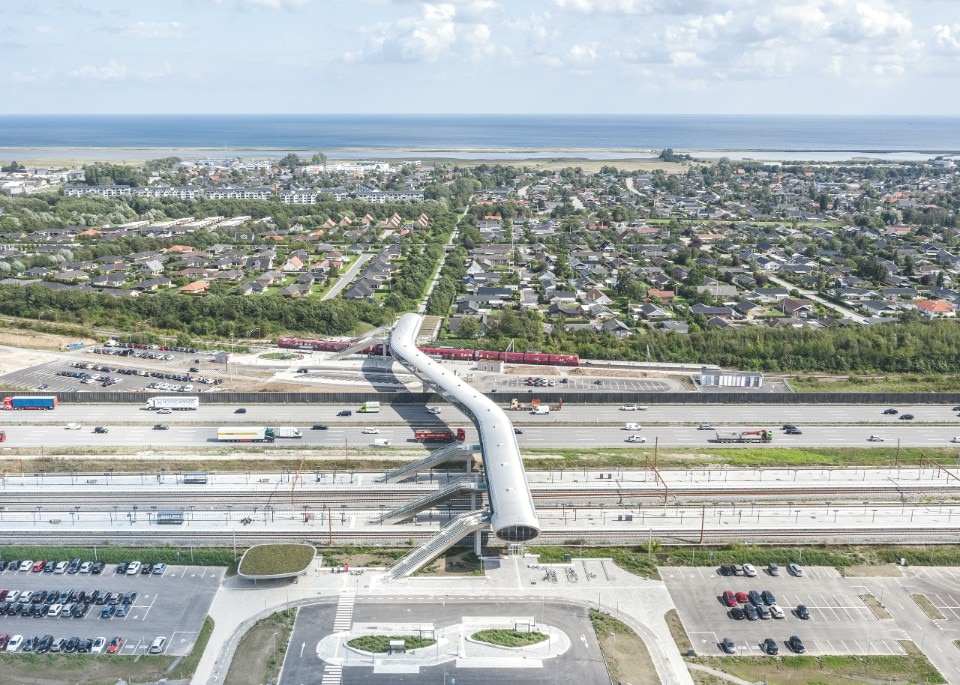 "Our client Banedanmark took a bold and visionary approach, both when they announced the competition and when they picked the winning proposal. As a result, we can now enjoy an architectural beacon capable of branding the region. The bridge has "postcard potential", but the main point is the effect and the influence the project will have on so many people's everyday life", says Jesper B. Henriksen, architect and partner at Dissing+Weitling. The north side of the nine-meter[1]wide tubular bridge provides a stunning 180-degree panoramic view of the landscape and traffic lines. Clad with wooden slats, the inside of the bridge becomes a warm and welcoming space, while the outside has a rougher expression with aluminium plates matching the materials of the surrounding infrastructural system. The view can be enjoyed either standing, walking or seated comfortably on the built-in furniture along the south-facing wall.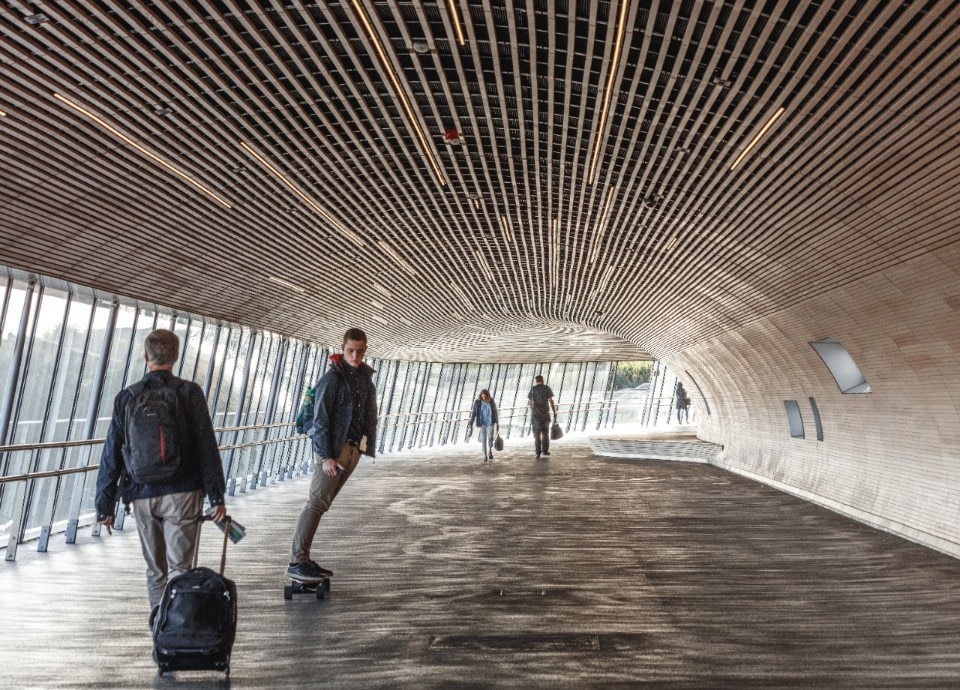 Hovering above the motorway, the pedestrian bridge serves as a visual invitation to thousands of people commuting by car to choose the alternative option of parking the car at the station and taking the train, thus saving both time and money and reducing their carbon footprint. The station is built over two important railway lines as well as Denmark's busiest stretch of motorway, the Køge Bay motorway, with nearly 100,000 cars passing daily. The new hub enables more efficient and sustainable transport to and from the capital, thereby helping to reduce car congestion throughout the metropolitan area. The Køge Nord Station hub is planned for more than 2,000 cars in the future. This will save 80,000 km travelled back and forth daily and approximately 8,000 tons CO₂ annually – based on an average car emitting 200-gram CO₂ pr. km. "We have designed a landmark for the development that the city of Køge is currently undergoing", Dan Stubbergaard concludes. "A development driven by innovation, pioneering spirit and a bold outlook that is embodied by the station bridge and the related facilities."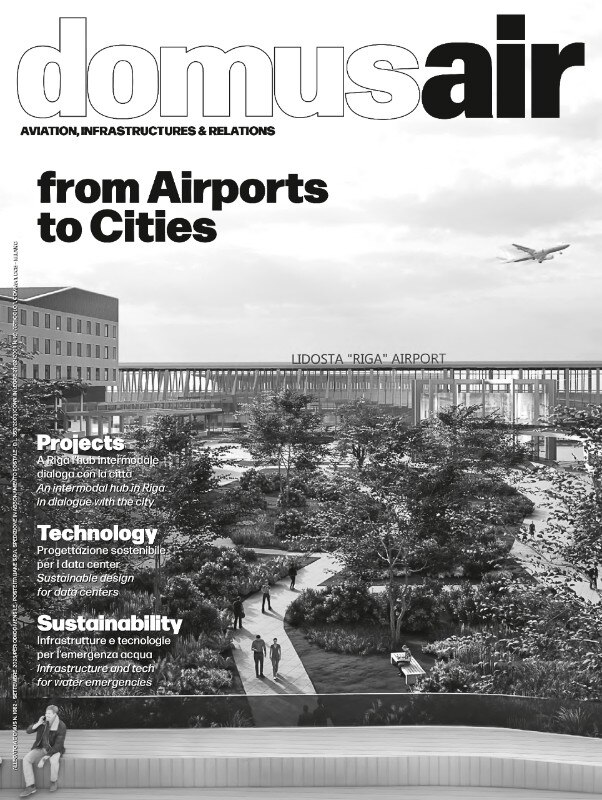 All images: credits Cobe and Dissingweitling – Rasmus Hjortoj