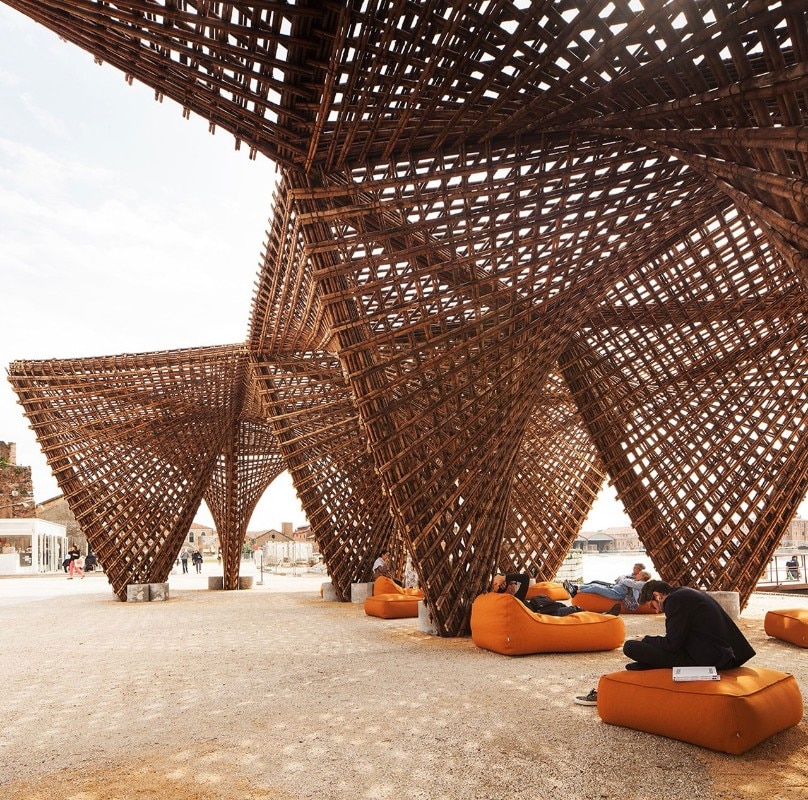 A selection of the projects in the central exhibition, interpreting Freespace, this year's theme at the Venice Architecture Biennale.
At the 2018 Venice Biennale, eleven construction experiments define the new identity of the Holy See's architecture.
An interview with the curator of "Work, Body, Leisure". The Dutch Pavilion at the Venice Architecture Biennale 2018 addresses architecture responsibility about new working conditions.
The director of the Academy of Architecture in Mendrisio tells us about his project at the Venice Architecture Biennale on algorithms and architecture, play and technology.
Edison
Inspired by Gio Ponti in 1930, the design of the "Casa Elettrica" allows the house to be considered even more so as a kind of "condensed city" projected into the future. This event has inspired Edison today in its debut at the 16th International Exhibition of Architecture.
The Israeli Pavilion at the Venice Biennale analyses an invisible but powerful negotiation structure that lays beneath sacred sites in the Holy Land.
At the Philippine Pavilion, curator Edson Cabalfin invited several schools to analyse and speculate over today's built environment in the Southeast Asian country.
At the Central Pavilion in the Giardini, Cino Zucchi has constructed an overview of Caccia Dominioni's highly personal way of conceiving architecture.
The recent transformation of private spaces into semi-public areas represents a new model of urban planning for Tirana, where residents start from the ground floor in the re-conquering of their city.
For the Biennale, the Portuguese exhibition "Public without Rhetoric" shows 12 public buildings with a focus on the accessibility and quality of collective space.
At the Peggy Guggenheim Foundation, photographs, notes and works tell of the influences of the pre-Colombian world on the work of the great abstract artist Josef Albers.
An interview with the curators of "Svizzera 240: House Tour", the winning pavilion at the Venice Architecture Biennale 2018