On the occasion of NYCxDesign, the New York gallery Kinder Modern, which deals with contemporary design for "children of all ages", has transformed the USM showroom in Manhattan into a colorful home playground, combining designer furniture with the modular system by the Swiss company.
The colourful and customisable furniture, featuring an easy-to-assemble chrome frame, shows all the expressive possibilities of the USM system: seats, desks, flower boxes, sideboards, etc. are organised in a child-friendly way, as if the space had been designed on Minecraft –  a videogame popular with kids and also loved by parents, famous for its squared and pixelated graphics.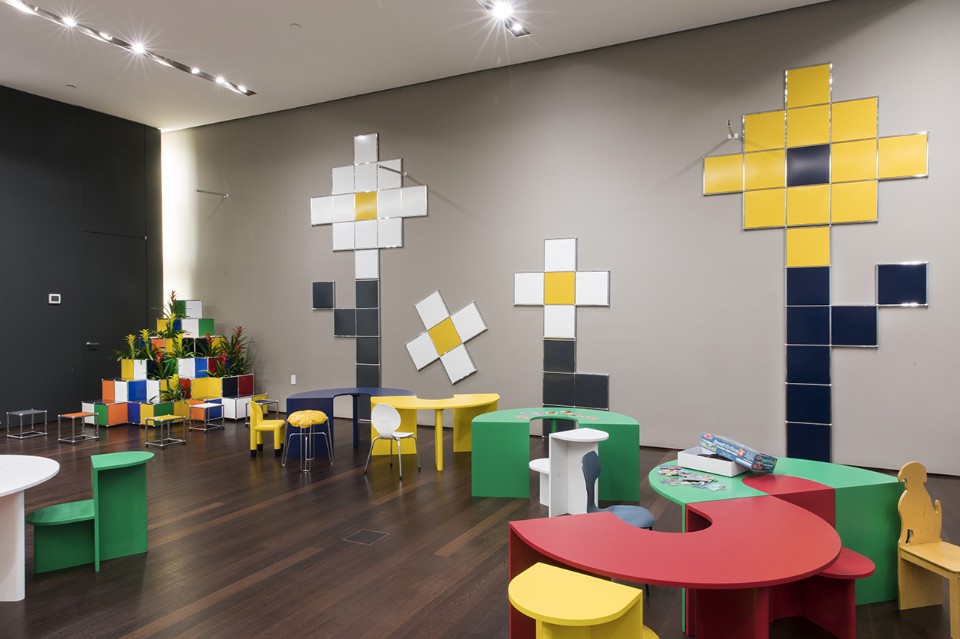 The orthogonal geometries of the USM modular structures are contrasted by the round ones of the Lunar Table, designed by the Kinder Modern studio as a modular seating and table top arrangement made of plywood. Together with more functional furnishings, others with a more sculptural approach, with amorphous geometries but always with a festive mood, such as the works of Brett Douglas Hunter, Diego Faivre and Paul Kets, are mixed.
About a dozen designers have been selected by the gallery owner Lora Appleton to colonise the showroom, which will remain visible until 30 May 2019.