Villa S is a single-family residence designed by the architect Erich Milanese in Santa Lucia di Piave, in the Treviso countryside.
The founder of MAO Architects designed a monolithic, single-material house, characterised by large windows and great luminosity of the interior spaces.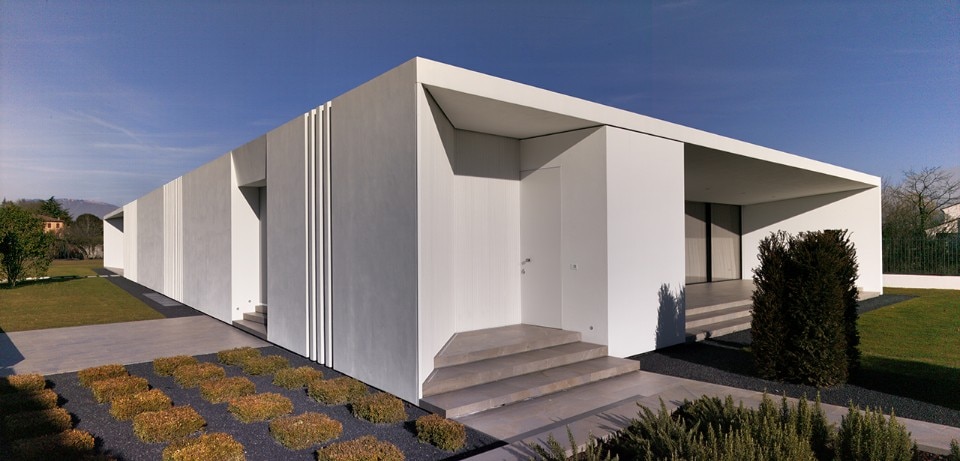 The windows manufactured by Fabbio Design are important elements in the design of Villa S. Alternating with the opaque walls, the windows are always covered and set back from the external perimeter of the volume.

Around the central courtyard, the fixed or sliding partitions are continuous, creating a labile boundary between inside and outside.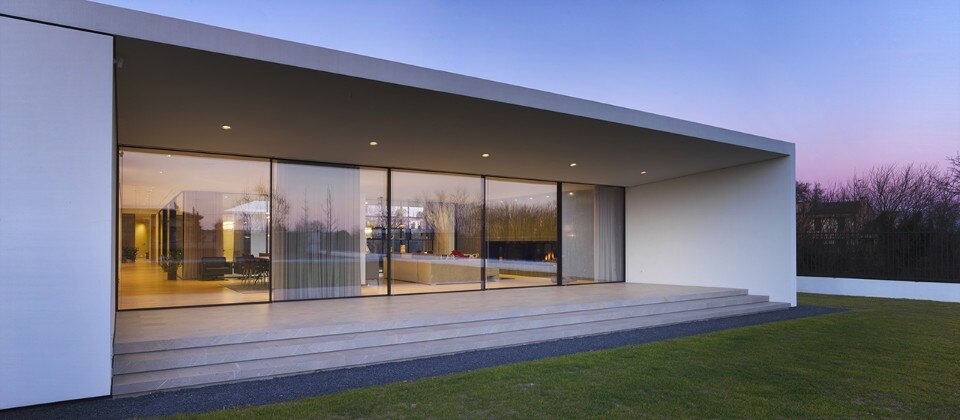 The windows produced by Fabbio Design for Villa S feature self-supporting double glazing and minimal thermal break aluminium profiles, with a width of only 20 mm. This enhances transparency and continuity between interior and exterior.