From 15 September 2022 to 26 February 2023, Pirelli HangarBicocca – in collaboration with the Tate Modern in London and the Stedelijk Museum in Amsterdam – presents the exhibition "Neons Corridors Rooms", dedicated to Bruce Nauman, one of the most important living artists in the history of contemporary art, which for more than fifty years of career has investigated the human condition and the meaning of artistic creation.
A selection of thirty works – created from the second half of the 1960s onwards – will show the most innovative dimension of his radical research, developed through the pioneering use of different media, such as installation, video, sculpture, performance, photography, drawing, and sound design. The exhibition project aims to shed light in particular on the area most linked to the architecture of his expressive research, which is less known and studied.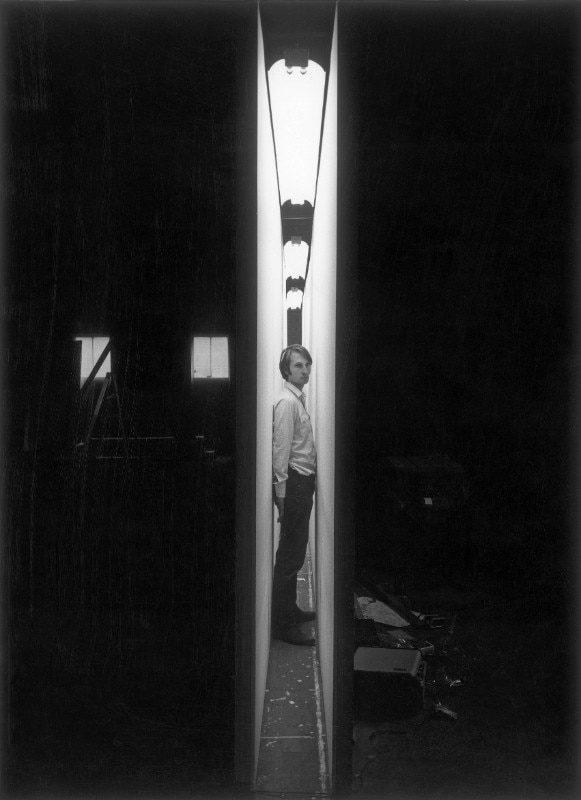 The exhibition – curated by Roberta Tenconi and Vicente Todolí with Andrea Lissoni, Nicholas Serota, Leontine Coelewij, Martijn van Nieuwenhuyzen, and Katy Wan – will include some of Nauman's most emblematic installations, from various public and private collections and will bring together for the first time the various types of corridors and rooms, as well as six neon lights, five video and sound installations, and a selection of tunnels, or rather sculptural models for underground architecture. The corridors are structures conceived by Nauman to manipulate, record, and test the experience and movements of the viewer within a given space. In fact, their architecture obliges the visitors to take a physical as well as an emotional journey, which invites them to become aware of their limits and their own corporality.