Oceanix and the municipality of Busan, a port city in South Korea, recently presented the first detailed views of the floating city designed by BIG-Bjarke Ingels Group – including the four ideal construction phases currently estimated to be completed in 2025. Covering 75 hectares and with a planned capacity of 10 thousand people, the prototype city is not only resilient to the climate emergencies expected in coming decades, but is designed to be a sustainable, self-sufficient microcosm. Anchored to the seabed, the city is designed to withstand floods, tsunamis, and hurricanes of category 5 on the Saffir-Simpson scale.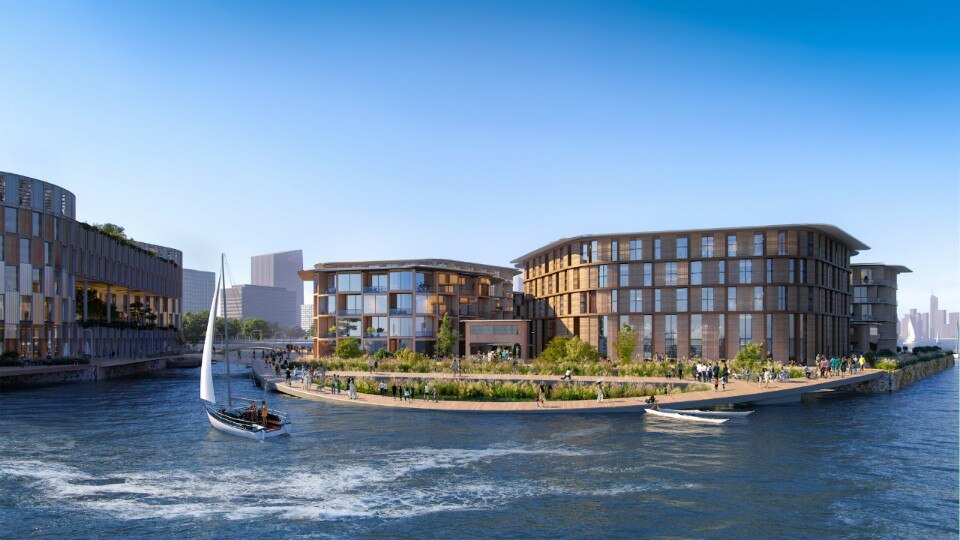 The first phase involves the construction of three essential modules, where a characteristic volumetry accompanies each function. Centrally, the platform intended for housing functions will support sustainable and circular living spaces. The village of residential buildings and local cultural programming is complemented by the community courtyard at the heart of the platform, encouraging residents to meet.

On either side, connected by scaffolding, two other units will be dedicated to offices and temporary accommodation, respectively. The first will be a co-working and maritime research center, where the ground floor entrance makes the structure permeable to a shared winter garden, where food will be grown in a forest of hydroponic towers. The second will be dedicated to visitors, with a volume designed to maximize waterfront views.