A spiralling cutaway in the slender rectalinear tower gives MahaNakhon its signature pixelated silhouette on the Bangkok skyline.
At 77 storeys and 314 metres, the skyscraper by Büro Ole Scheeren is Thailand's tallest – pipped to the post just days earlier by the opening of the 316-metre Iconsiam building. 

The MahaNakhon holds onto its title of the country's highest skydeck, however, a protruding glass terrace dubbed "the skytray" where visitors can pose for photographs while enjoying one of the "most thrilling and immersive experiences of vertigo worldwide". 

The 300-metre-high public observation deck gives 360-degree views of the city and the Chao Phraya River that flows through it.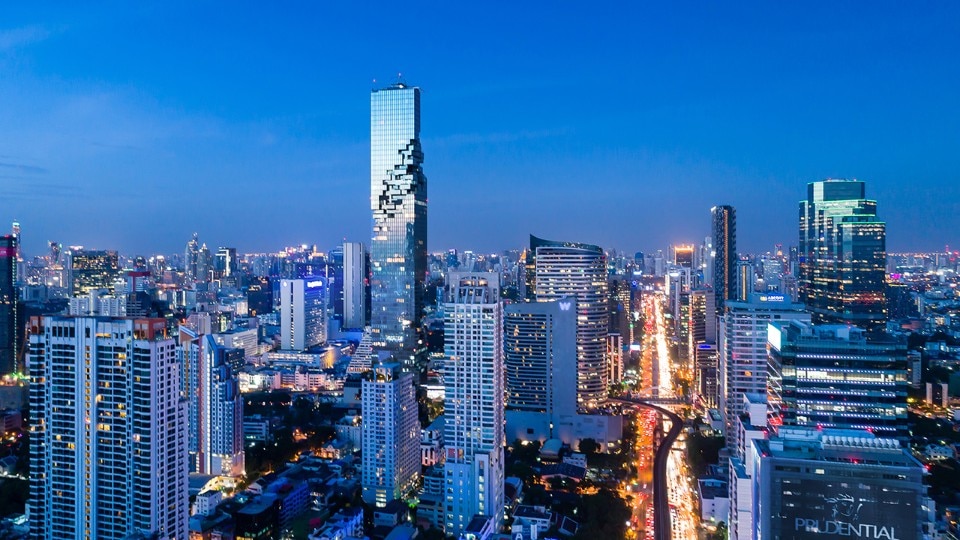 "The idea behind MahaNakhon was to take the life of the city and bring it up the tower in a dramatic, spiraling movement," says Ole Scheeren, the principal of Büro Ole Scheeren.
"Even the very top of the tower is surrendered to the public, so there is not only a public square at the ground, but human activity rises along the pixelated shaft to the top floors of the building which are given back to the public domain," he adds. 

"It is a project that is strongly embedded in the city and the public realm, and expressively proclaims itself as an active part of it."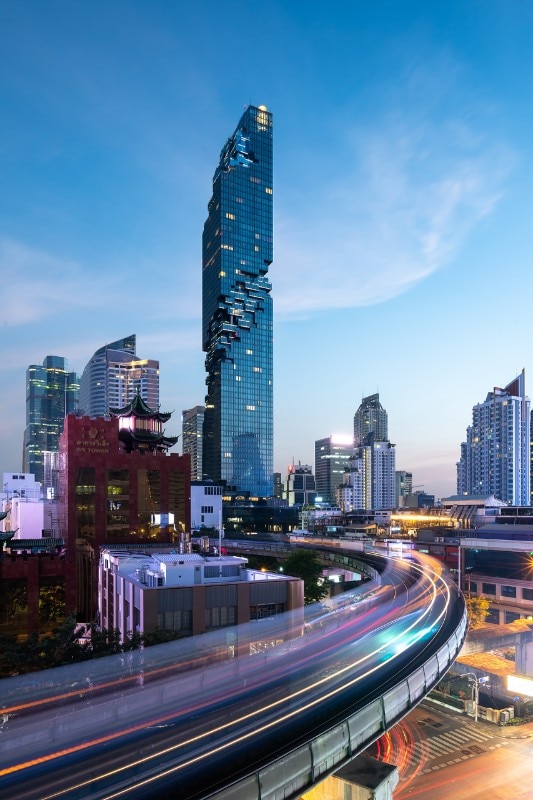 The 150,000 sqm tower is home to 200 apartments, a 150-room boutique hotel and cafes arising from a lanscaped plaza. 
Project:

MahaNakhon

Architect :

Büro Ole Scheeren

Location :

Bangkok, Thailand

Area:

150,000 sqm

Completion:

2018