Re Rag Rug is an experimental ongoing design project with an ecological and social dimension, that focuses on new expressions of the rag rug. Created by Swedish artists and designers Katarina Brieditis & Katarina Evans from Studio Brieditis & Evans, it is part of Muji's exhibition "Handscape" in Tokyo.
'Handscape' refers to a landscape created by human hands: for the occasion the two Swedish designers created a large rug using remnant materials left over from Muji's production processes. Combining design, ideas and the power of the human hand, the 'waste' material is transformed into a piece of artwork. This project also allows to experience the pleasure of engaging with sustainability and exploring new values by using hands.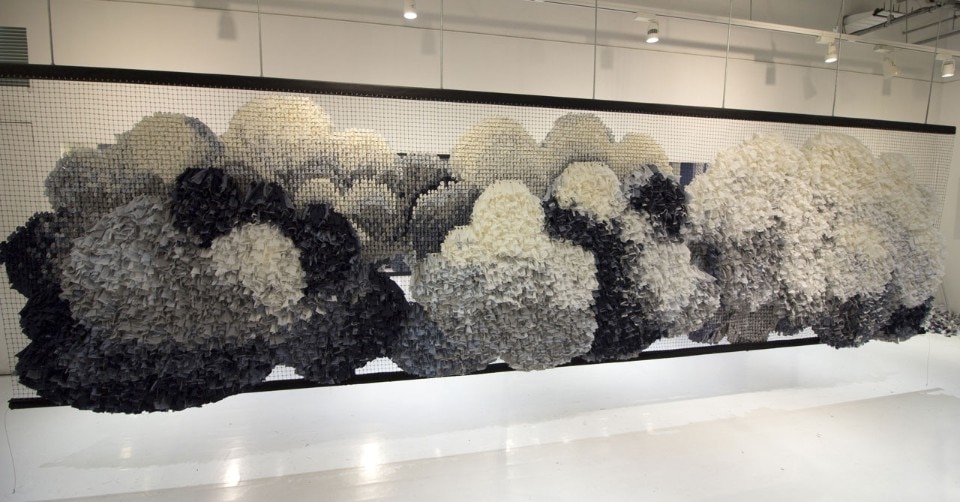 Using old clothes and excess remnants of fabric from the textile industry, Studio Brieditis & Evans created twelve unique rugs during twelve months using twelve different techniques, without using a loom. They explore the value of objects and the importance of design in manufacturing and recycling processes. This exhibition shows two of the twelve Re Rag Rugs. The exhibition space was designed by Yuteki Dozono, Taku Nishikawa and Miki Sato, alongside Kayo Ouchi's graphic design.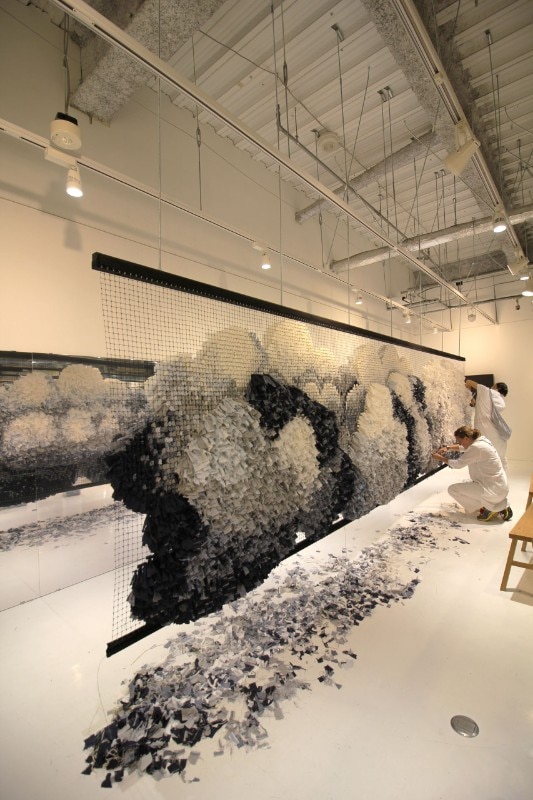 unitil 29 October 2017
Handscape. Re Rag Rug
Atelier Muji – Yurakucho
Infos Yurakucho 1-3F, 3-8-3 Marunouchi
Tokyo