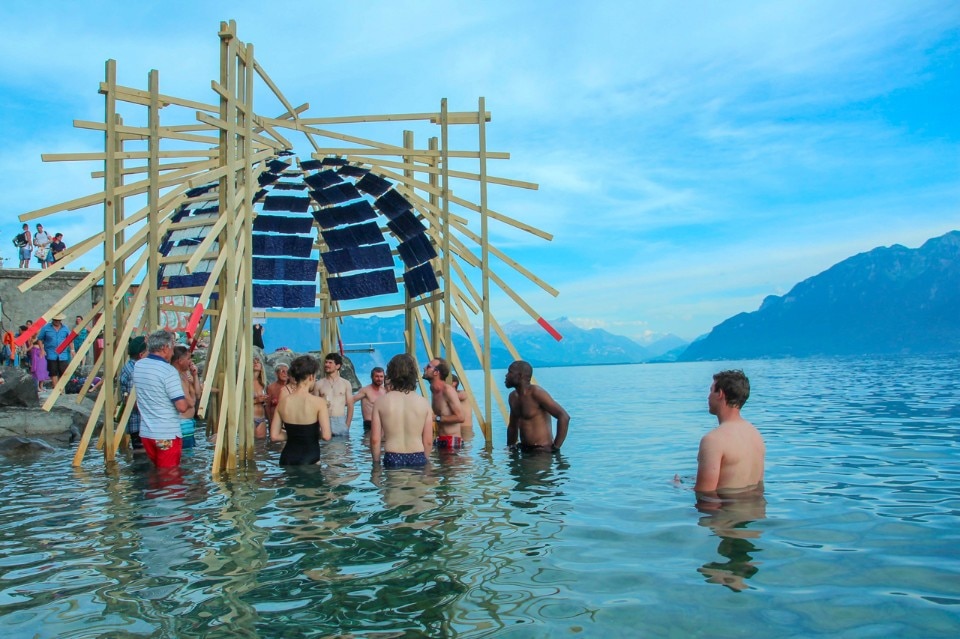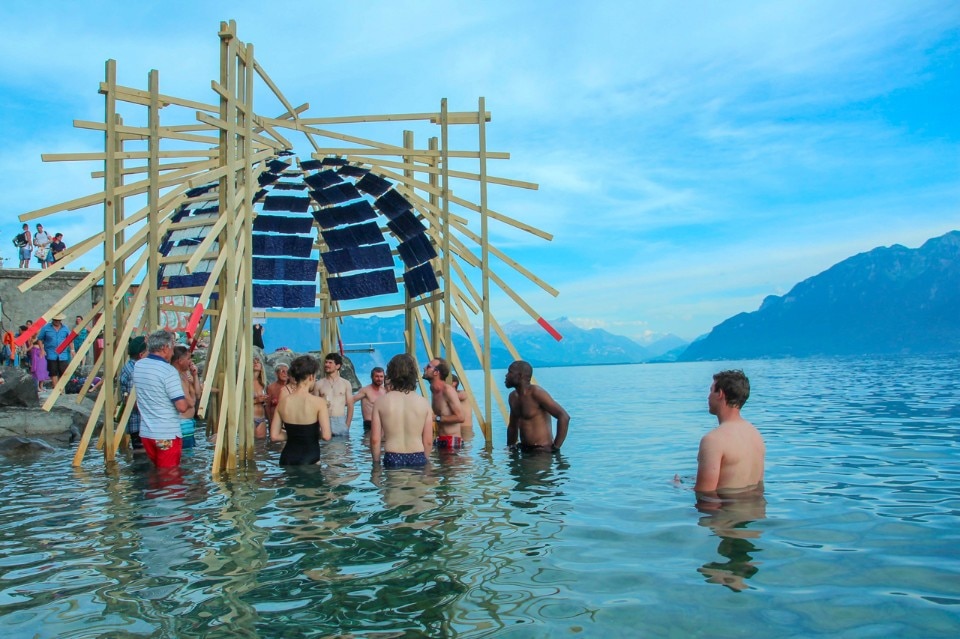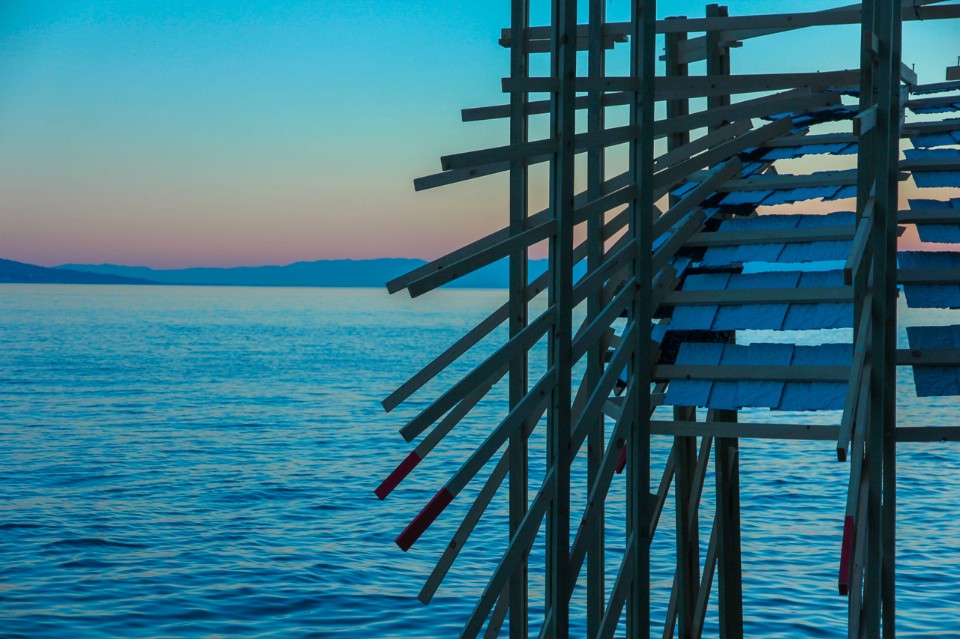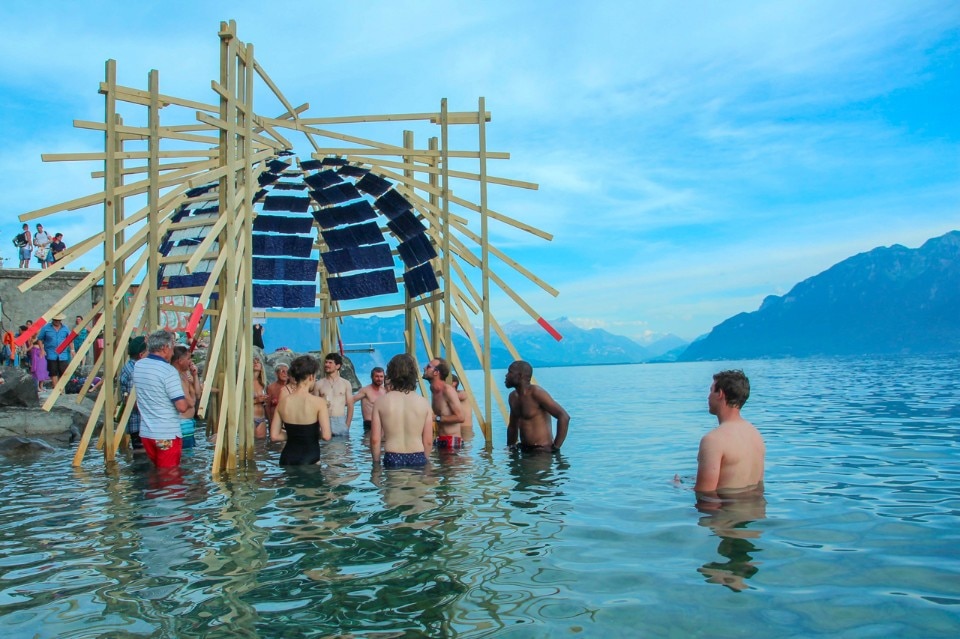 Img.1 Alexander Wolhoff, Pavillon d'Eau, EPFL and HEAD, Saint-Saphorin, Lake of Geneva, 2017
Img.2 Alexander Wolhoff, Pavillon d'Eau, EPFL and HEAD, Saint-Saphorin, Lake of Geneva, 2017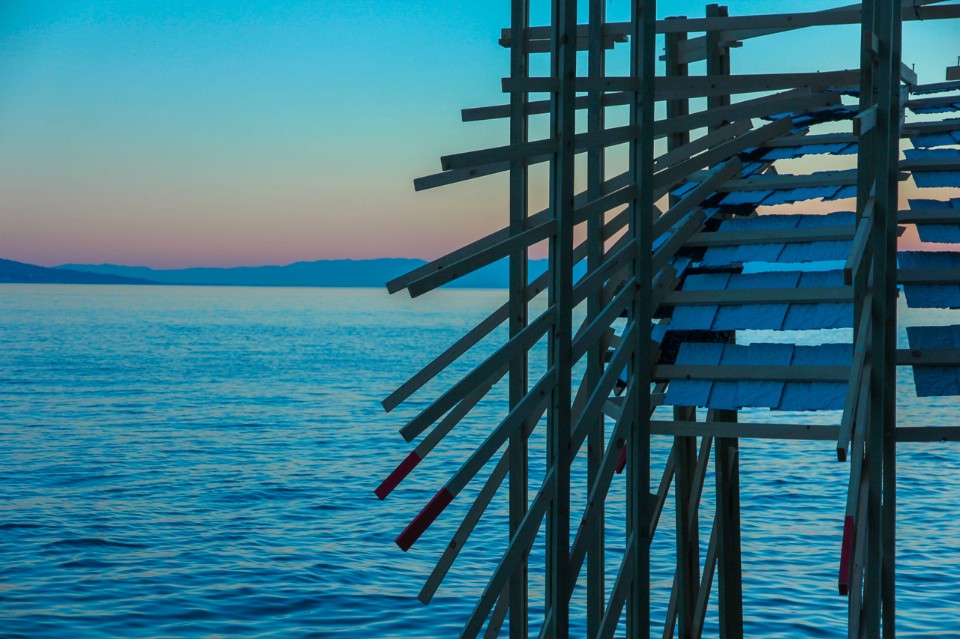 Img.3 Alexander Wolhoff, Pavillon d'Eau, EPFL and HEAD, Saint-Saphorin, Lake of Geneva, 2017
Img.4 Alexander Wolhoff, Pavillon d'Eau, EPFL and HEAD, Saint-Saphorin, Lake of Geneva, 2017
Img.5 Alexander Wolhoff, Pavillon d'Eau, EPFL and HEAD, Saint-Saphorin, Lake of Geneva, 2017
Designed by the EPFL student in Architecture Alexander Wolhoff, the pavilion is the outcome of 6 months of research, of prototyping and of dialogue between the different local and academical actors. The UNESCO World Heritage Site municipality of Saint-Saphorin en Lavaux offered their waters to host the ephemeral pavilion.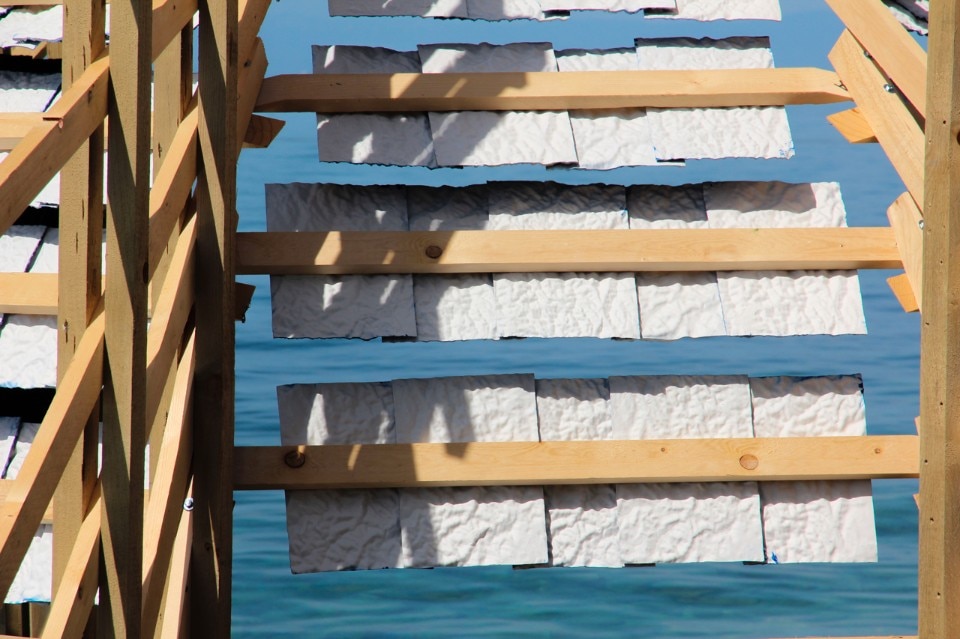 The purpose was to bring out the Lavaux's heritage by emphasizing its crystalline relief composed of waves and alpine crests. The whole project has been carried out to not to leave any imprints on the site, and the anchors are non aggressive to the lake's bed. If the exterior of the pavilion has a structural language, the inside, which is only visible by foot in the water, is ornamental. The porcelain tiles in enamelled Bleu de Sèvre and their particular form are an attempt to capture the site's glare playing with both the sunbeams and lake's refraction.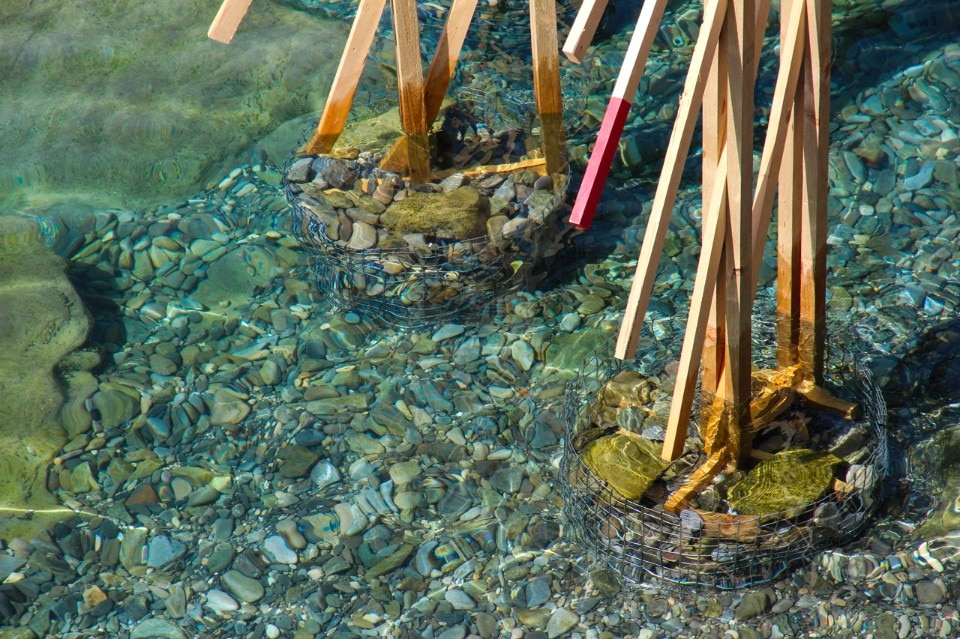 The pavilion addresses the notion of ornamentation in architecture: the interior is a raised porcelain dome, outlining boundaries of designed atmosphere; whereas, its exterior environment surrounds a structure which is the result of a technical answer. The pavilion is also a response to an ideal site, water and landscape. Each tile composing the inner dome reflects light. The glare of the sun on the china's surface is in constant alteration. So that the surface of the dome seems to adopt liquid movements that are in dialogue with the scenery and the lake, upon which the pavilion stands.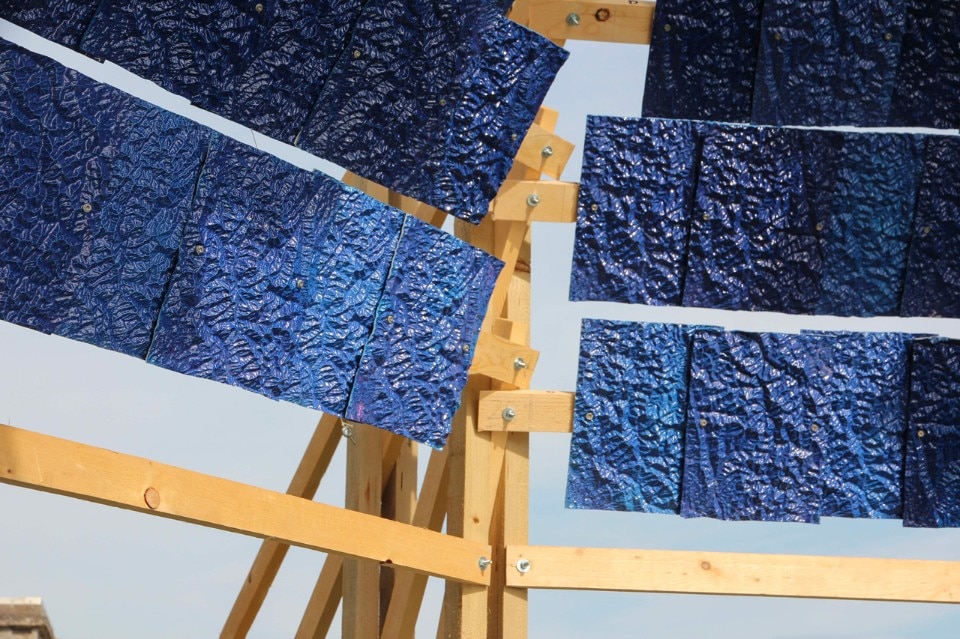 Img.8 Alexander Wolhoff, Pavillon d'Eau, EPFL and HEAD, Saint-Saphorin, Lake of Geneva, 2017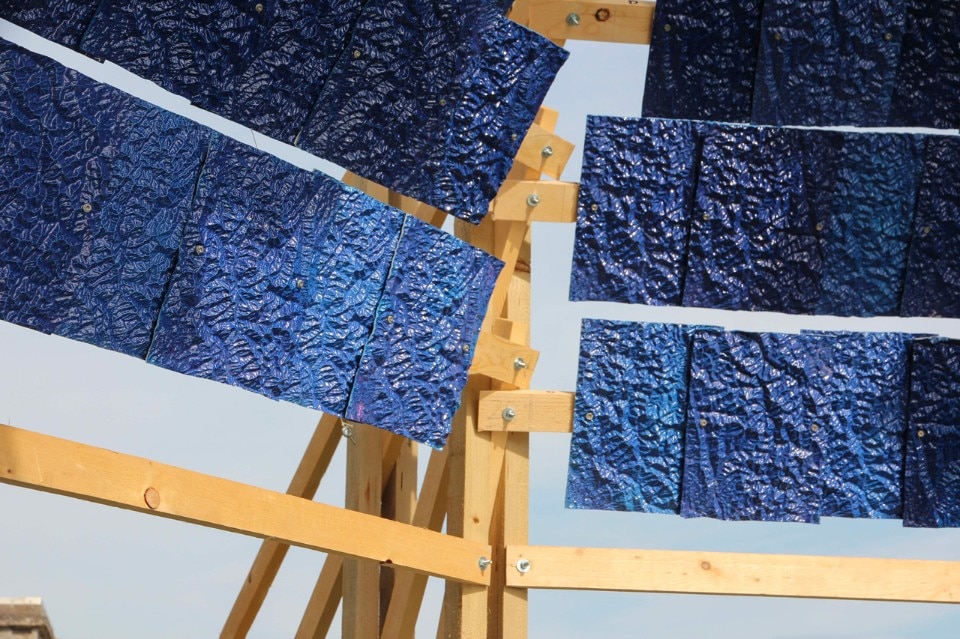 Img.9 Alexander Wolhoff, Pavillon d'Eau, EPFL and HEAD, Saint-Saphorin, Lake of Geneva, 2017
Img.10 Alexander Wolhoff, Pavillon d'Eau, EPFL and HEAD, Saint-Saphorin, Lake of Geneva, 2017
Img.11 Alexander Wolhoff, Pavillon d'Eau, technical drawings
Img.12 Img.11 Alexander Wolhoff, Pavillon d'Eau, technical drawings
Img.13 Img.11 Alexander Wolhoff, Pavillon d'Eau, technical drawings

Pavillon d'Eau, Saint-Saphorin en Lavaux, Lake of Geneva
Program: temporary installation
Architect: Alexander Wolhoff
Team: ALICE D. Dietz, Raffel Baur, LHT3 R. Gargiani, Me R. Fiechter (EPFL), Cercco M. Gerber, I.Schnederle, J-P. Greff (HEAD)
Dimensions: 5.40m exterior diameter, 3m interior diameter, 3.98m hight.
Weight: 500 kg
Completion: 2017