At the base of the new Australian Tax Office building in Melbourne, The Penny Drop cafe plays on the concept of the "penny dropping" from the pockets of the ATO office above. Australian studio We Are Huntly designed a warm inviting space full of art deco light fittings and textured surfaces.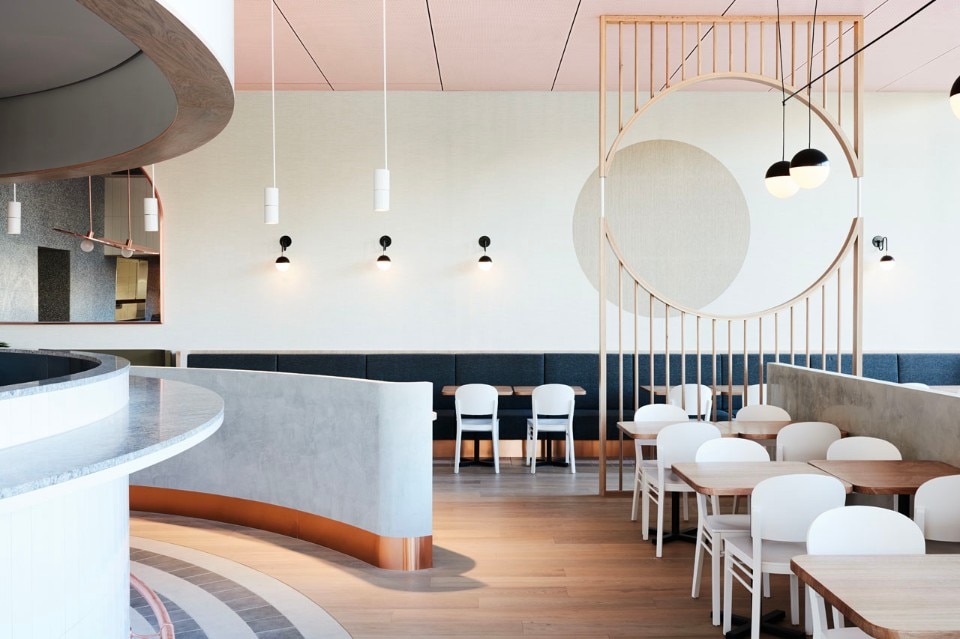 The curved form of the bar and seating layout that surrounds it echoes the "ripple effect". It accommodates a new kitchen, amenities and coffee cart for multiple areas of service. The space is diversified by custom light fittings and hand crafted screens. The brief was to create a transitional space that would cater for the morning coffee and lunch takeaway trade, for those who wanted to dine for lunch, dinner or just pop in for a drink after work.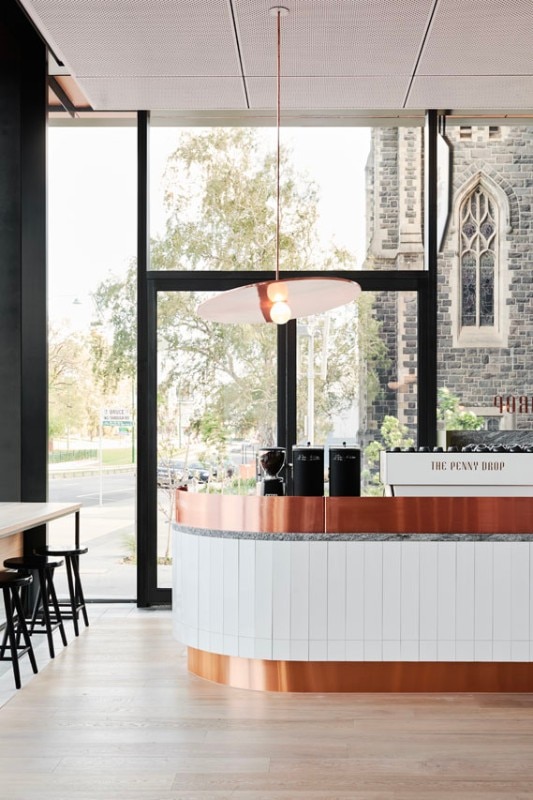 The main task was to separate the service zones: kitchen, bar, coffee cart and a takeaway area. The coffee cart is located at the entry and captures the morning and lunchtime coffee rush. The central dining zone is a more intimate space for breakfast, lunch or dinner. The low seating to the perimeter of the space both activates the shop front and provides a place for the individual. Lastly, the communal table is a place for larger groups and overspill meetings from the ATO above.

The Penny Drop, Melbourne, Australia
Program: cafe and restaurant
Architects: We Are Huntly
Team: Kylie Dorotic, Alicia Mckimm, Charlotte Dethick
Contractor: S and K Group
Graphics and branding: Pop & Pac
Area: 360 sqm
Completion: 2016