The MAK Center for Art and Architecture in West Hollitwood and This x That (who dedicates to bringing architecture and design to broader audiences) present a site-specific installation by artist Paul Davies at the Fitzpatrick-Leland House in Los Angeles.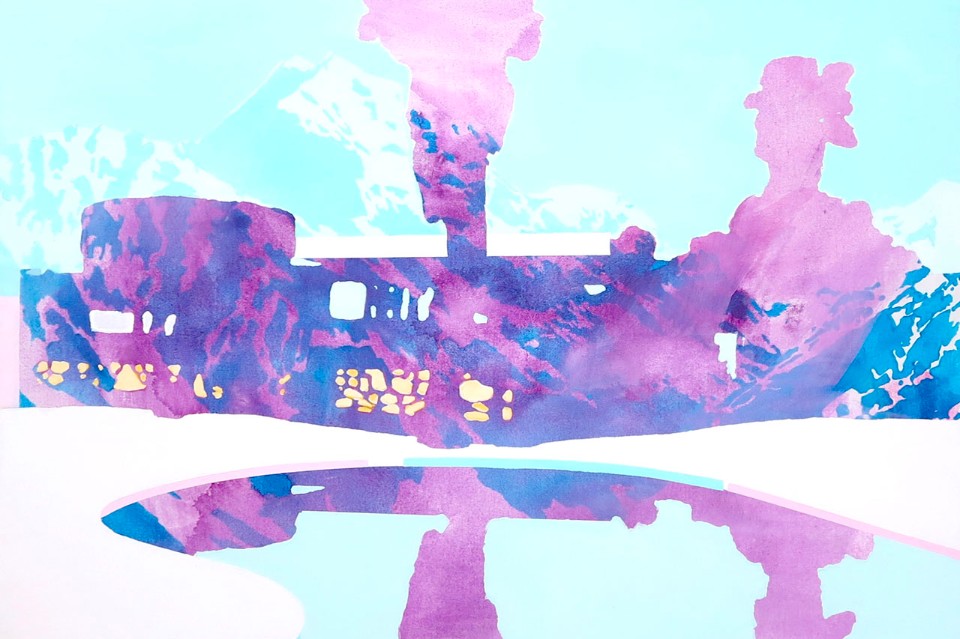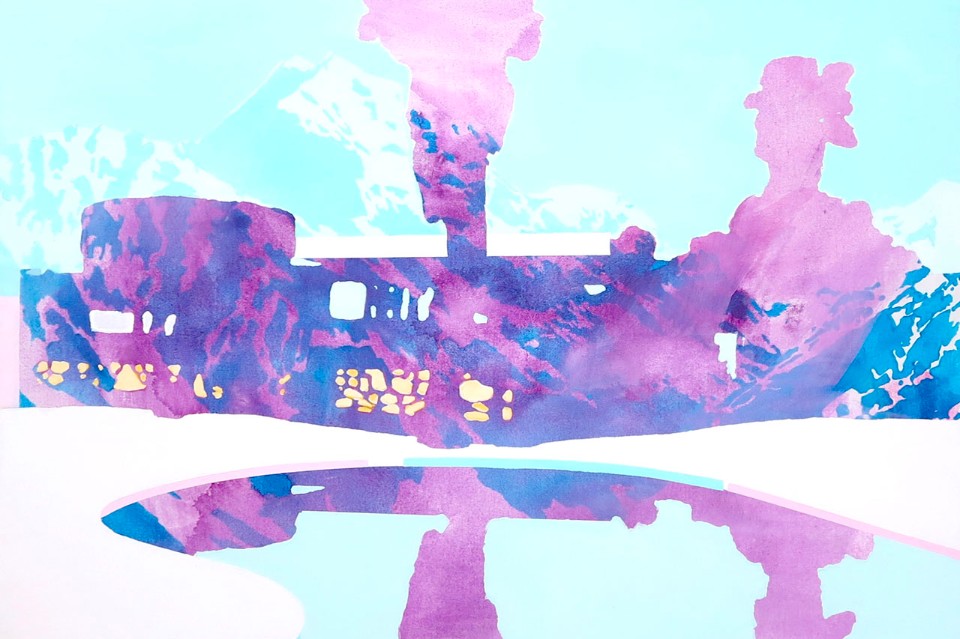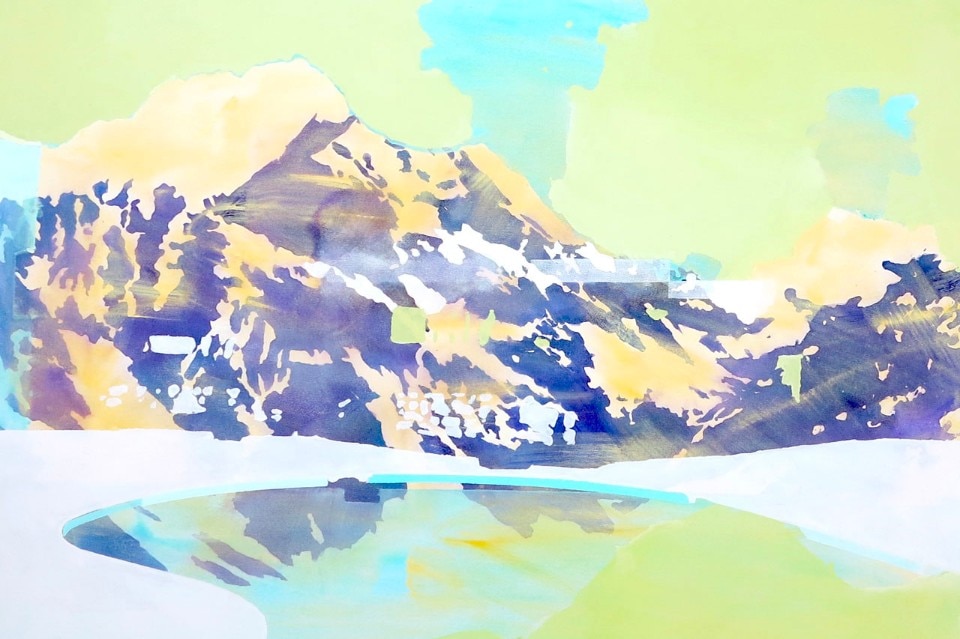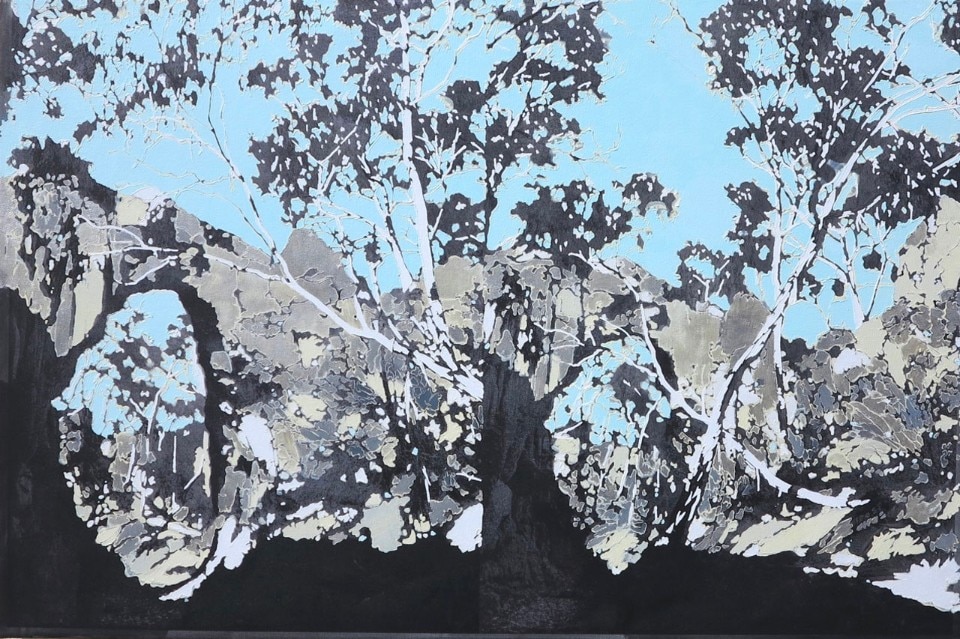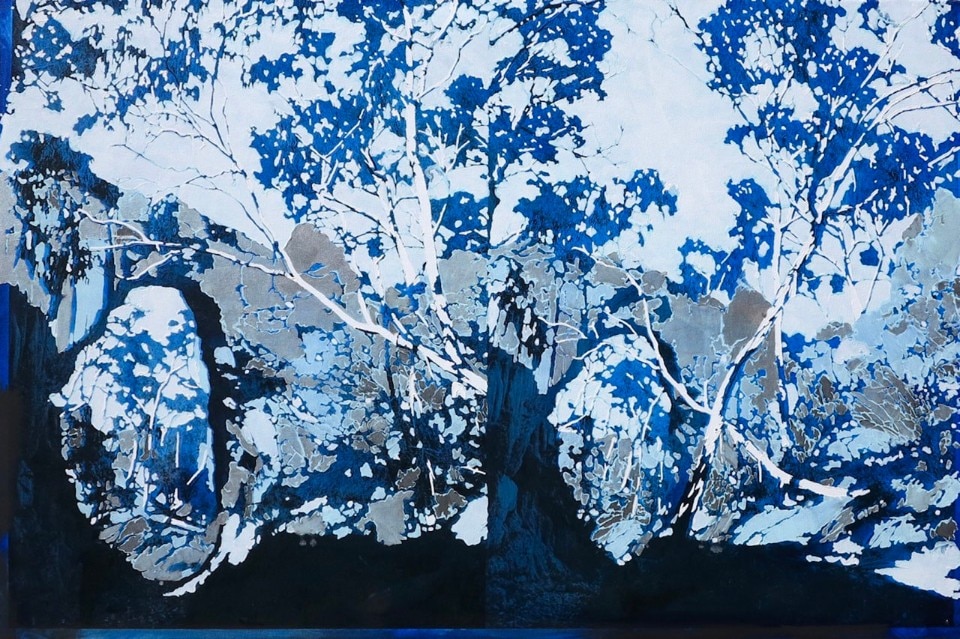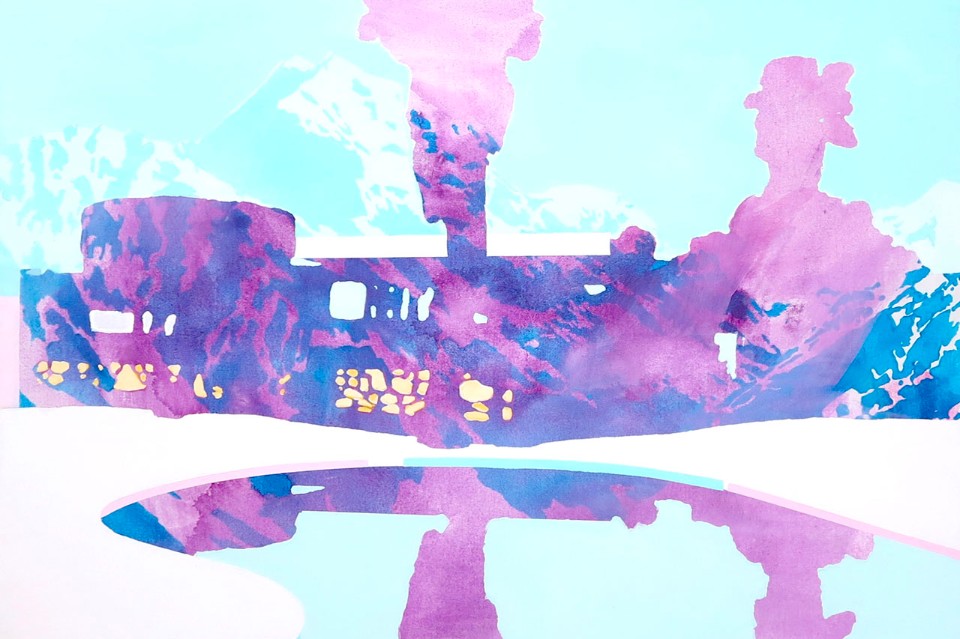 Top: Paul Davies, Everything Loose Will Land in LA, part III, 2017. Above: Paul Davies, Two pools, part I, 2015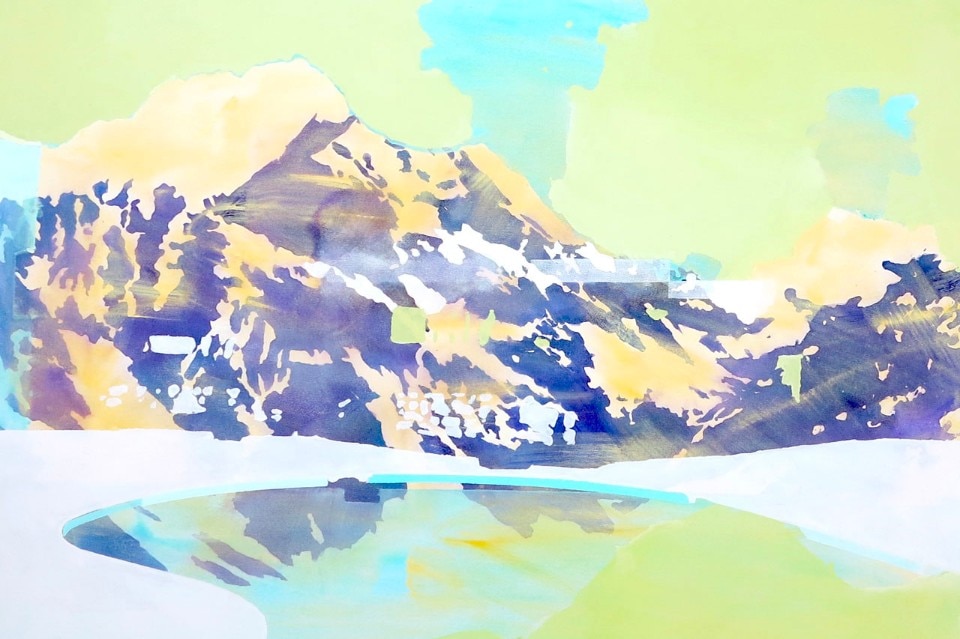 Paul Davies, Two pools, part II, 2015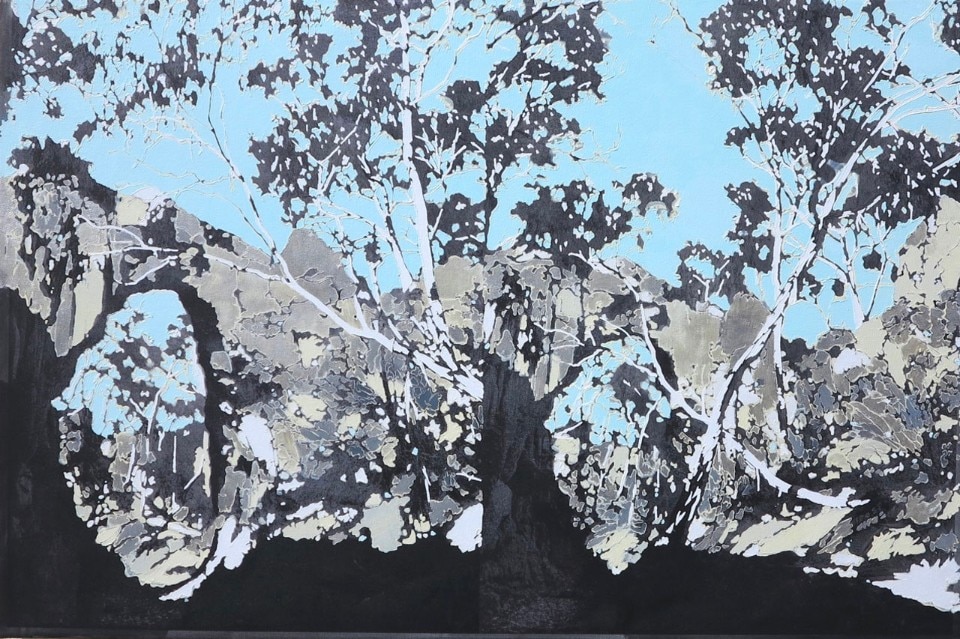 Paul Davies, Everything Loose Will Land in LA, part I, 2017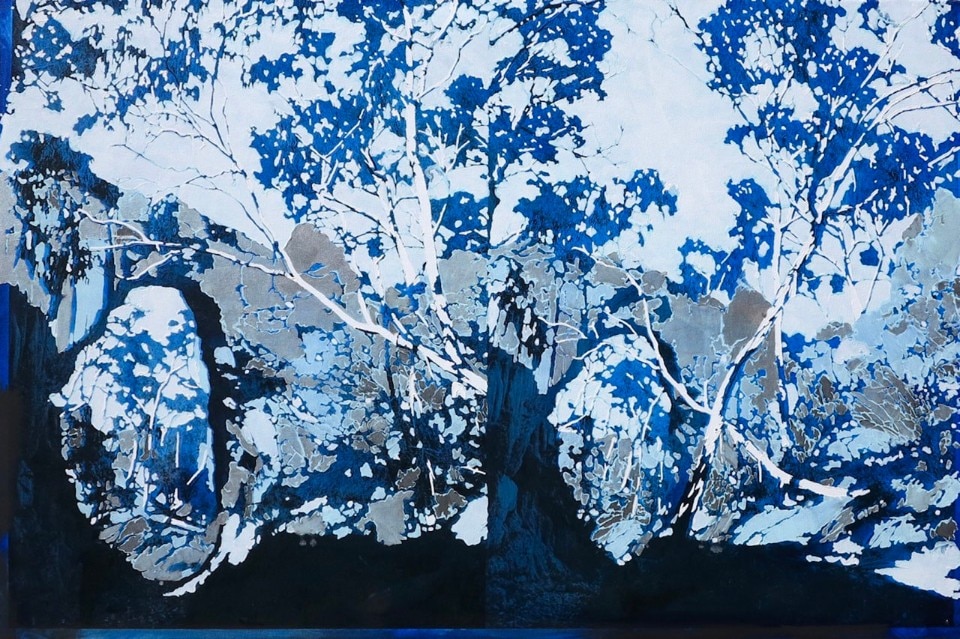 Paul Davies, Everything Loose Will Land in LA, part II, 2017
The Fitzpatrick-Leland House was originally created as a model for a real estate developer, a forerunner of many built into the hillsides of Los Angeles. Davies' paintings and bronze screens follow its model-home roots. By using the stencil to reproduce and superimpose elements of architecture and landscape – light, color, abstraction – Davies transposes alternate realities upon the house, layer by layer.
Davies exploration of Rudolph Schindler's Fitzpatrick-Leland House is ultimately expansive rather than reductive. Through paintings and sculpture that challenge the relegation of Modernism to the time and place in which it was built, his work softens the edges of a classic Schindler house, taking the most important aspects of its design and context and allowing them a moment in the present.
Reflecting the influence of mentor Frank Lloyd Wright, the house exemplifies Rudolph Schindler's practice of bringing the natural environment into interior space. In opposition, therefore, to the notion of modern architecture's austerity, the relationship between the interior and the exterior – through its continuity – is complicated once again by Davies who layers stencils of alternative landscapes to disrupt the boundaries between built and natural environments. 

until 25 June 2017
on view by appointment
Paul Davies
curated by MAK and This x That
Fitzpatrick-Leland House
8078 Woodrow Wilson Dr, Los Angeles
USA