Other Masks is a research project undertaken by WOJR Organization for Architecture – an open organization based in Cambridge, Massachusetts, that stems from its previous project called Mask House – which offers a grieving man a hidden space of refuge in the woods.
Included in the exhibition is a range of artifacts that explore the periphery of architectural representation; while orthographic drawings and a scale model provide the work with an architectural center of gravity, pieces such as a stone bas-relief and seven sculptural masks engage the overlapping domain of art.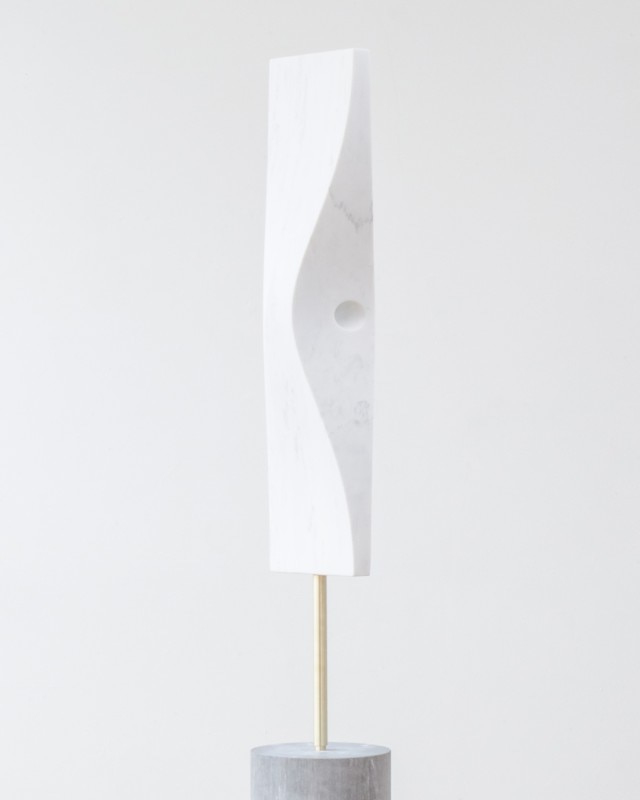 Other Masks situates the artifact of the mask within the context of the discipline of architecture. An artifact is an object of intrigue that elicits close readings and analyses, which in turn may reveal evidence of its culture and its use. The study of its figural, structural, material, and decorative features helps in understanding the rituals and values of the users of the object, and those of its makers. For WOJR, the making of architecture is the making of artifacts, where the architectural form is the medium through which cultural commentary is conveyed.

until 14 May 2017
Other Masks
BALTSprojects
Bernerstrasse Nord 180, Zurich

Concept: WOJR Organization for Architecture
Team: William O'Brien Jr., John David Todd, Joey Swerdlin, Gabrielle Piazza Patawaran, Justin Gallagher, Kian Hiu Lan Yam, Alexis Nicolas Basso
Fabrication: Quarra Stone – James Durham, Alex Marshall, Ali Seyedahmadian, Brian Smith, Lincoln Durham, Frank Meier, Eric Kudrna
Year: 2017