Nendo confirms its minimal and poetic approach to design. In the spaces of Jil Sander's showroom it presents installations that subvert our innate tendency to perceive objects by focusing on their outlines.
Its collaboration with the Jil Sander fashion house is sealed by the Objectextile project. Here the edges of 3D objects are retrieved and turned into fabrics, transformed from solids to 2D print patterns. The objects displayed in some of the rooms are stripped of their volume and weight and exist only as airy perimeters. In others, elements invisible to the eye are suggested in the viewer's brain through delicate prompts.
80 Sheets of Mountains is the exhibition's biggest installation. Here Nendo presents a landscape of snow-capped mountain ranges made by stretching thin panels – laser-cut polystyrene sheets 5 cm thick. The installation Un-printed material also adopts an unusual approach to paper. Developed in the absence of the material, it uses a 3D printer to recreate only the edges of the material.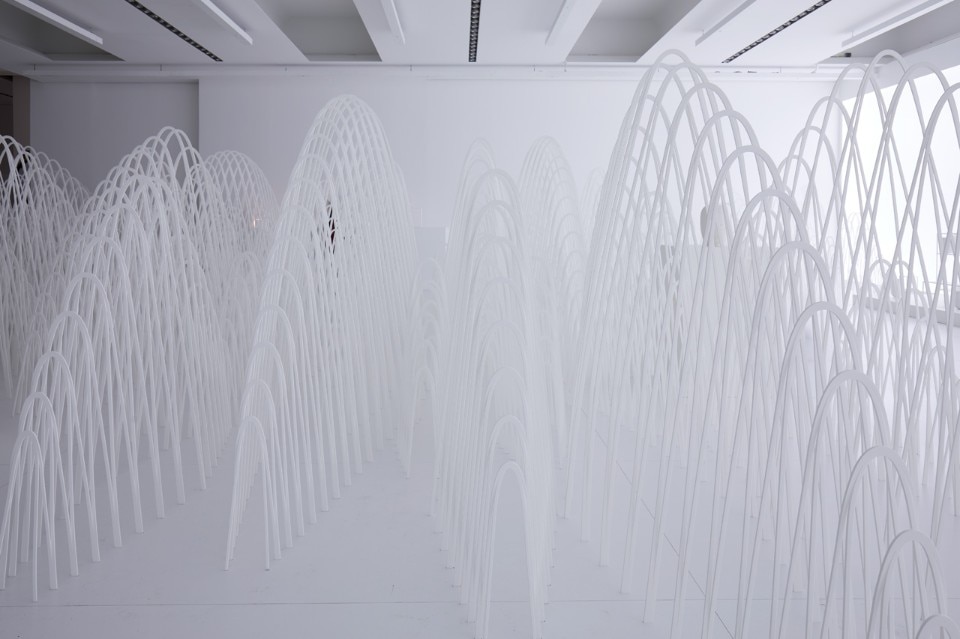 Border table evolves starting from the surrounding space into a collection of tables. It emphasises elements of interiors usually seen as nuisances, like the corners of a room or protruding pillars, and uses them as structural elements. Likewise, the Trace collection defines the concept for a series of containers and shelving that designs the invisible outlines that doors and drawers describe and leave behind them.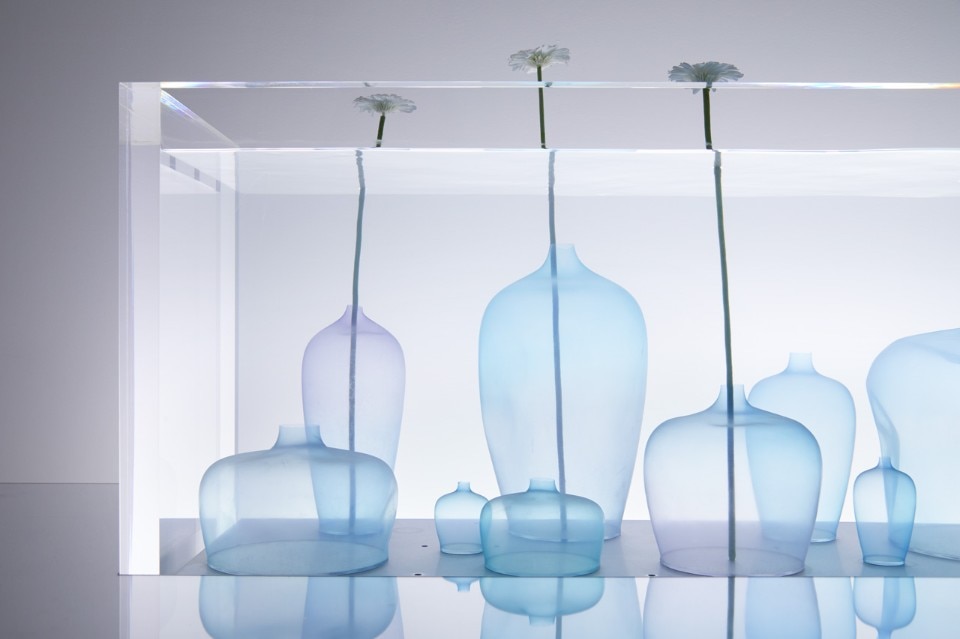 Finally, Jellyfish vases is a new piece that seeks to restore the relation between vase and water with coloured outlines. The exhibition is full of recent projects that the Japanese studio has designed for various national and international brands (Cappellini, Glas Italia, Marsotto Edizioni, Flos, Sèvres, Alias ​​and Nodus).

4 — 9 April 2017
Nendo. Invisible Outlines
Jil Sander showroom
via Luca Beltrami 5, Milan