The intervention aims to maximize the existing space: a vast area (seven meters width, twenty one length) conceived as the starting point for a complete conversion. The initial idea was to keep the uniqueness of the internal space only adding some basic devices for the studio: a "box" for the private office of the owners, the ordinary facilities (a little kitchen and a bathroom), a reception area and waiting room and, finally, a "as large as possible" cyclorama.
All these spaces require autonomy and flexibility, structure and character, but have to combine their manners with the strong nature of the old artefact. Indeed, the choice was to maintain everything that was already there, exactly the way it was. Uno8a worked on the spatiality to create a sense of clarity and functionality. Genoa-based architects wanted a continuous and almost boundless space, a shifting and fluid studio able to change according to different activities and needs (photoshoots, workshops, lessons, parties…).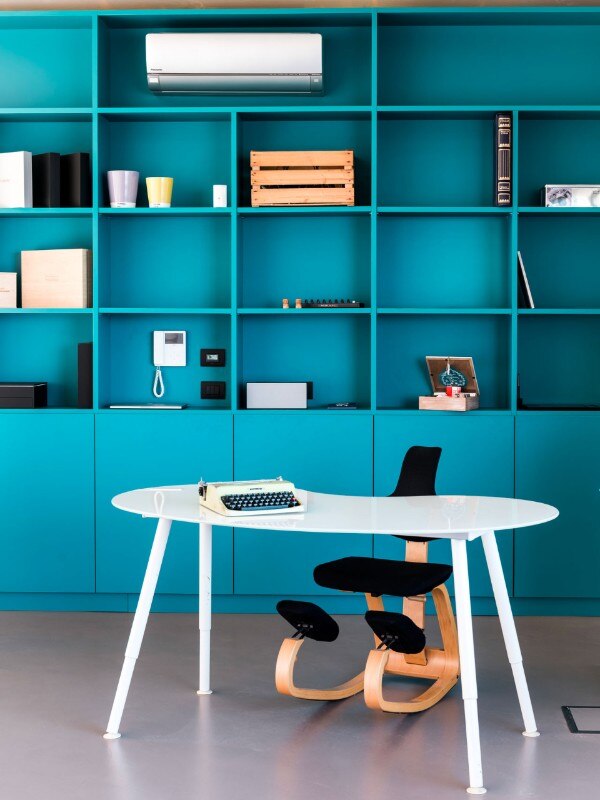 All the added materials were chosen with a specific purpose. The office box is composed by polycarbonate panels giving a sense of intimacy and lightness. The library and the kitchen are totally bespoken with blue-green laminated panels contrasting the red brick of the existing walls. The external stair that connects the ground floor with the office level is realized in galvanized iron and derives its general design by the forms and the equipment of the agricultural context.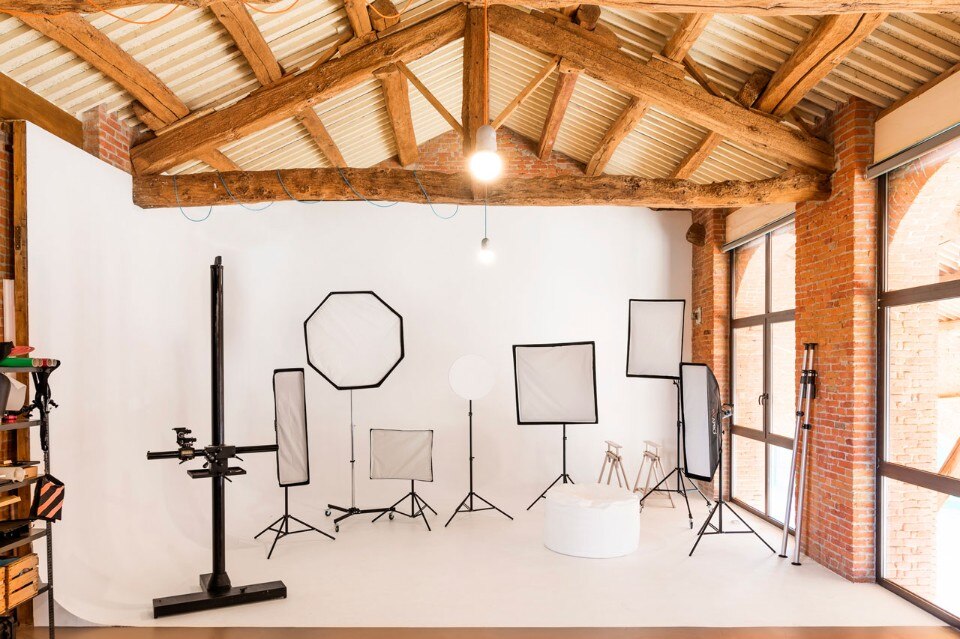 PB Studio, Alessandria
Program: office renovation
Architect: Uno8A – Fabrizio Polimone, Beatrice Moretti
Area: 140 sqm
Completion: 2017