The small house conceived by Krupinski/Krupinska is situated close to a lake in the Stockholm archipelago, on a site that was inhabited by a gardener in the early 1900s. The family formulated a program that included a kitchen, bathroom, dining area, living room, four beds and room for storage. While municipal constraints did not allow a building that exceeded 40 sqm.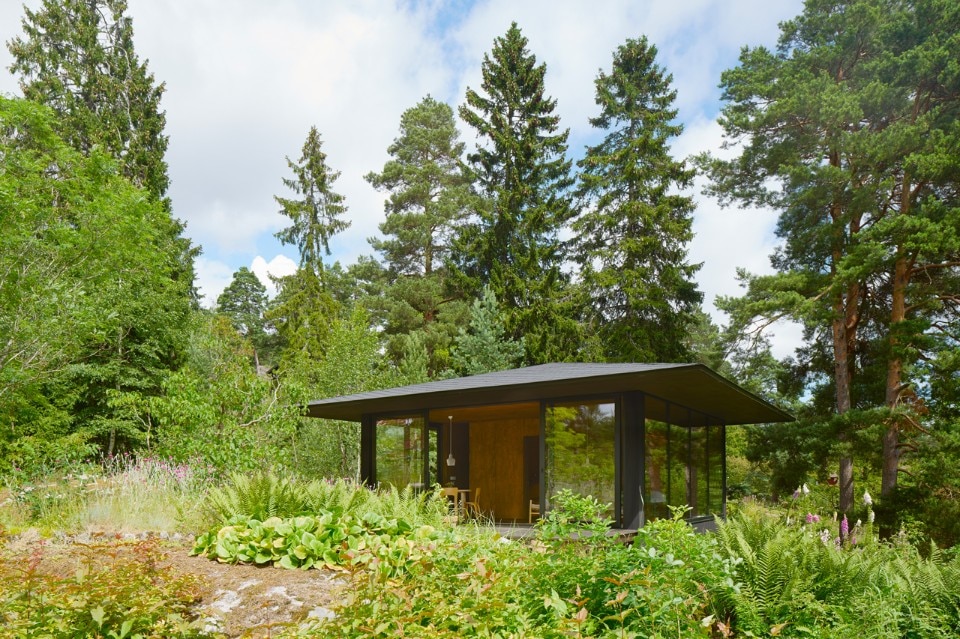 The architects created a large open square room with a standalone volume containing the beds, kitchen and storage. Along the buildings southern side is a dining area and a living area. Roof, floor and walls have a dark colour to enhance the building's intimate character and direct the eye towards the surrounding view. The house's only (trap) door leads to the bathroom, a separate volume which design was adapted to fit into an existing gap in the nearby rock.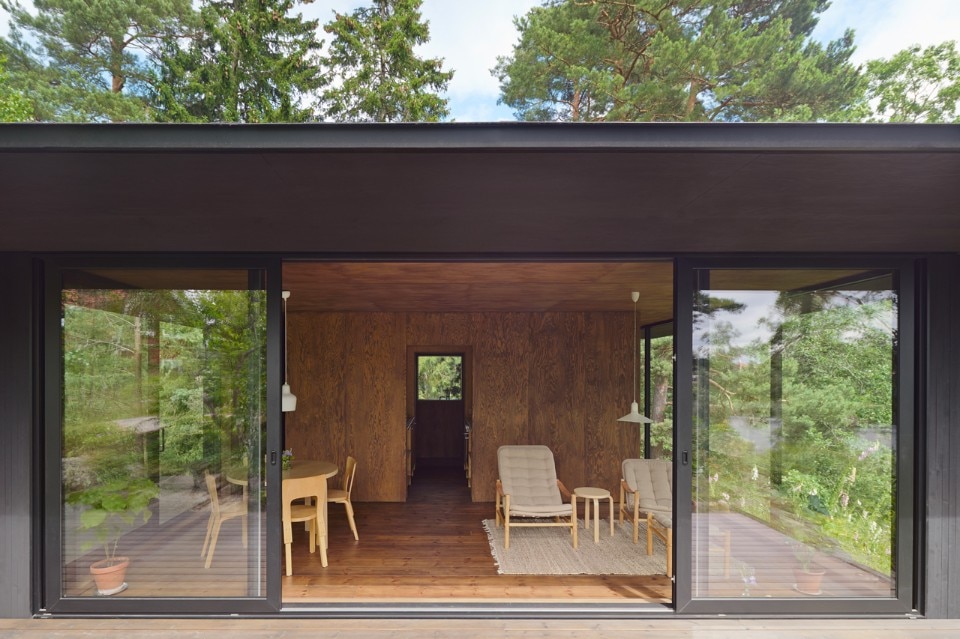 The open organization with ceiling high windows create a surprisingly large number of different spatial experiences. Freedom of movement along the entire facade gives a feeling that the house is larger and more spacious than it actually is.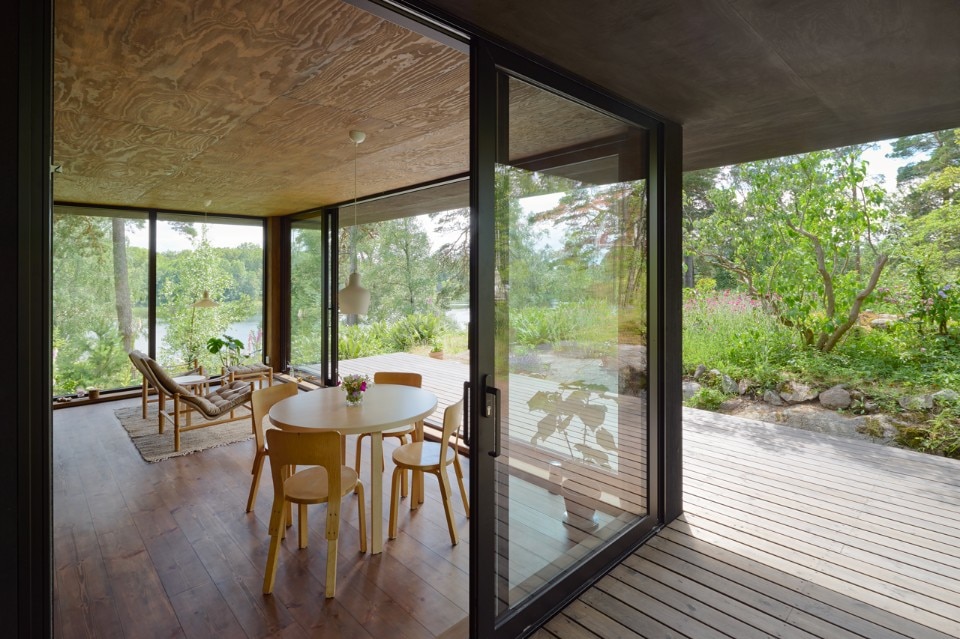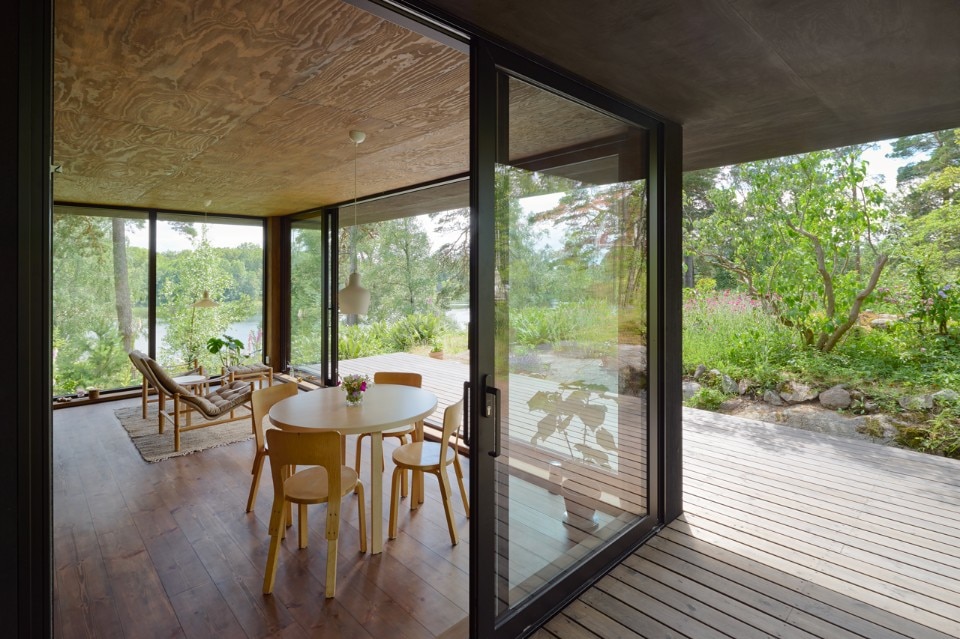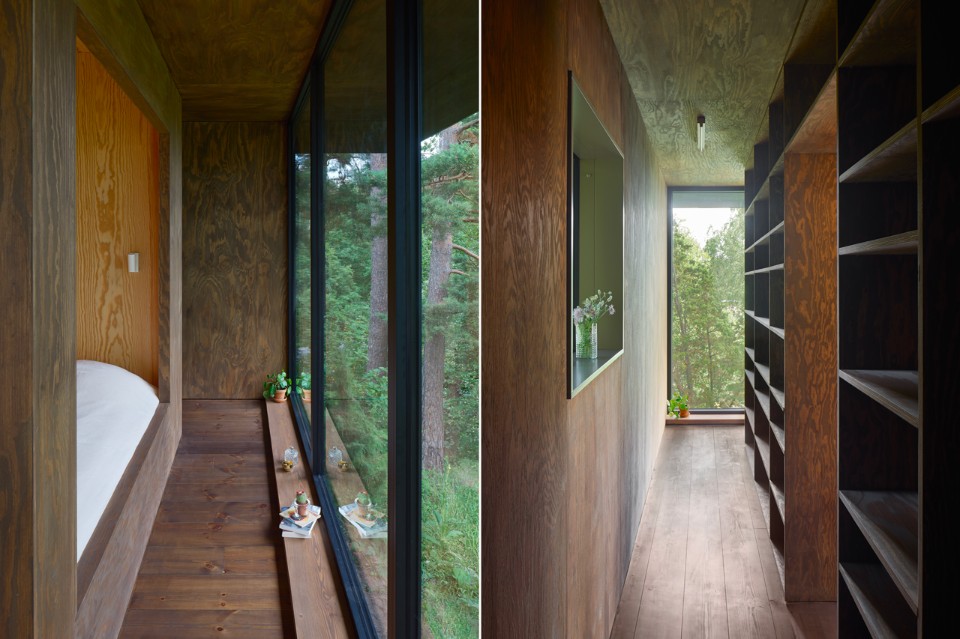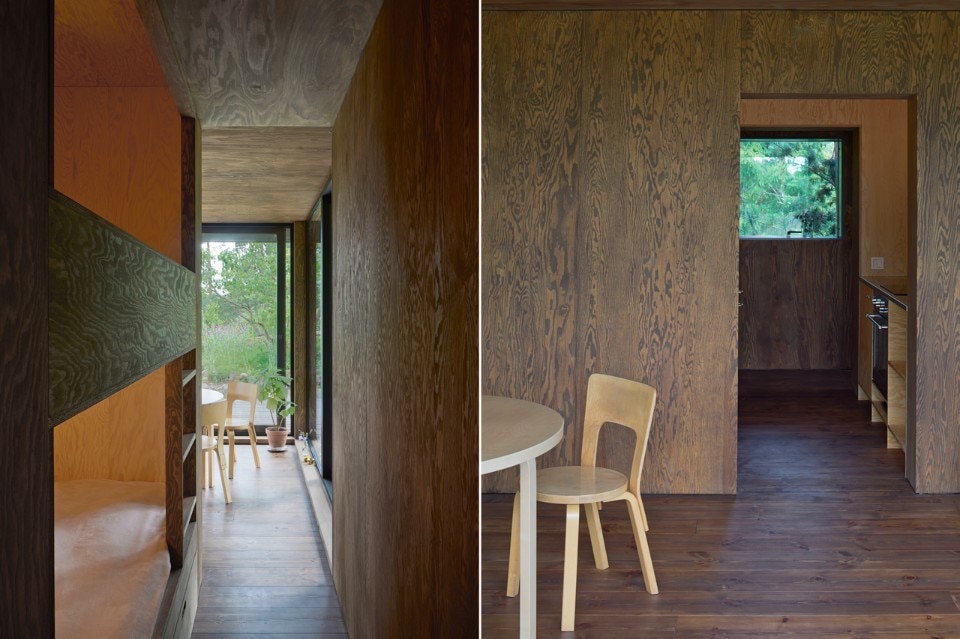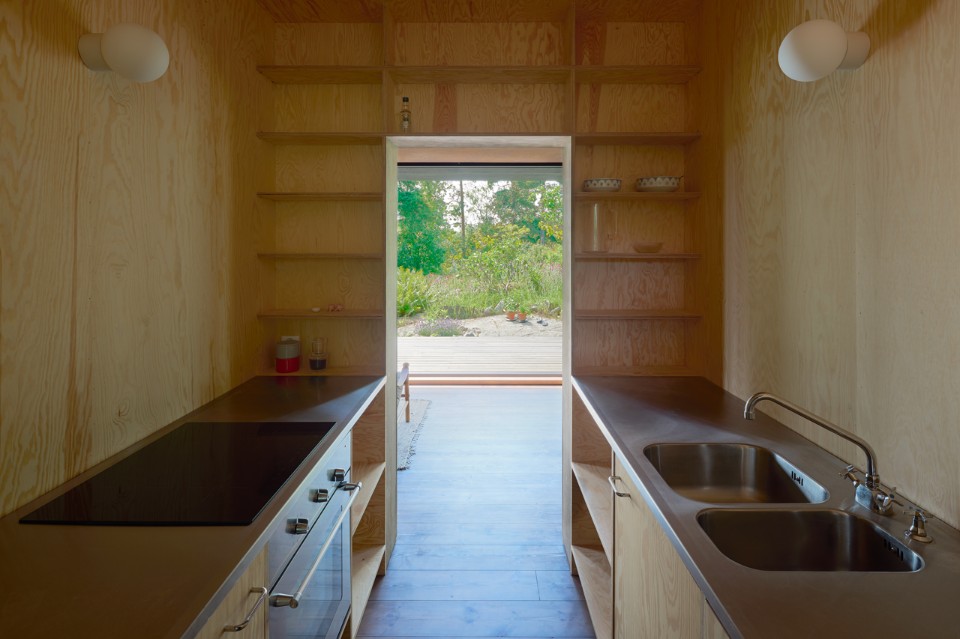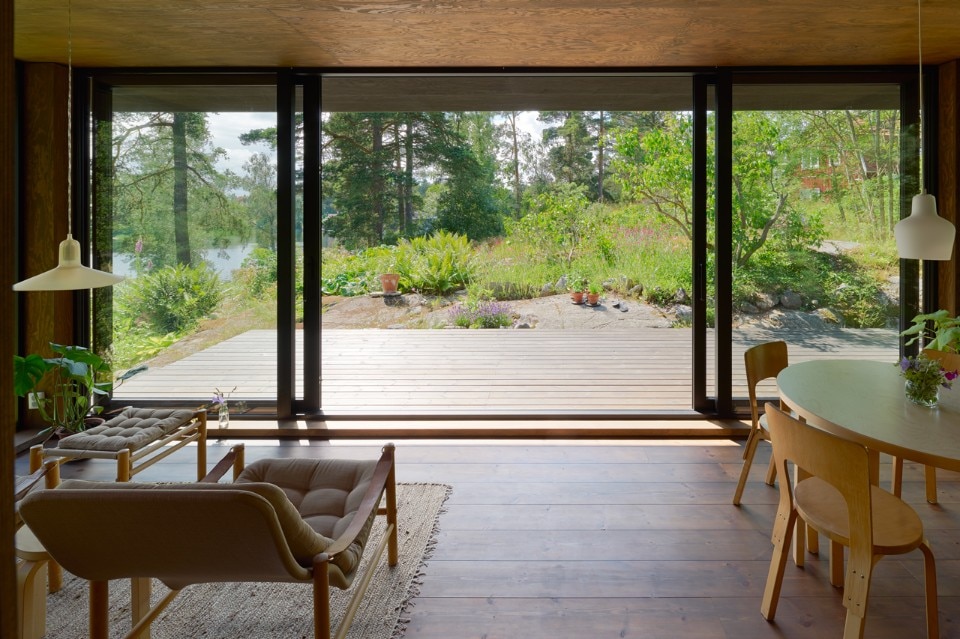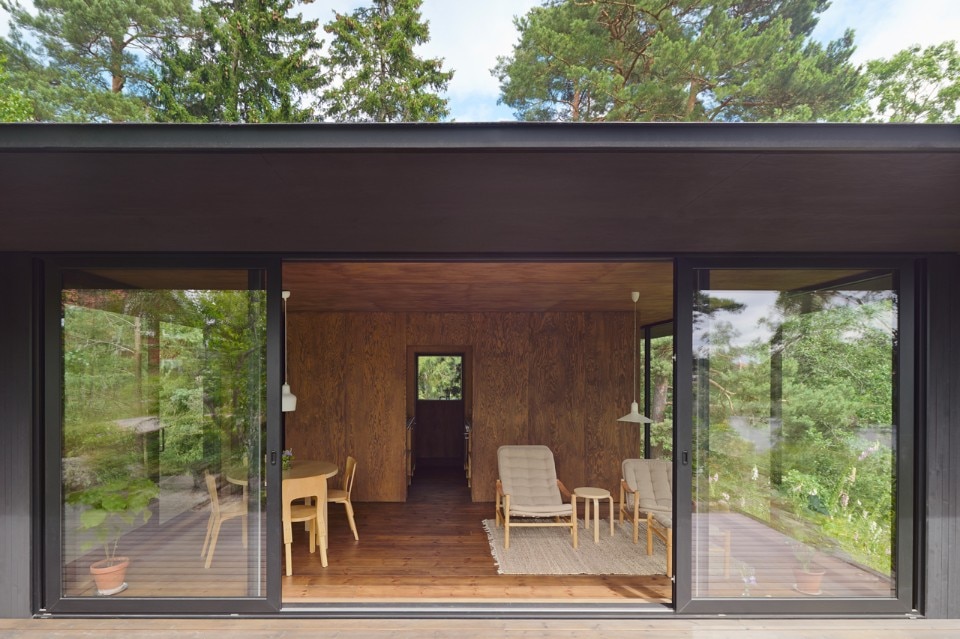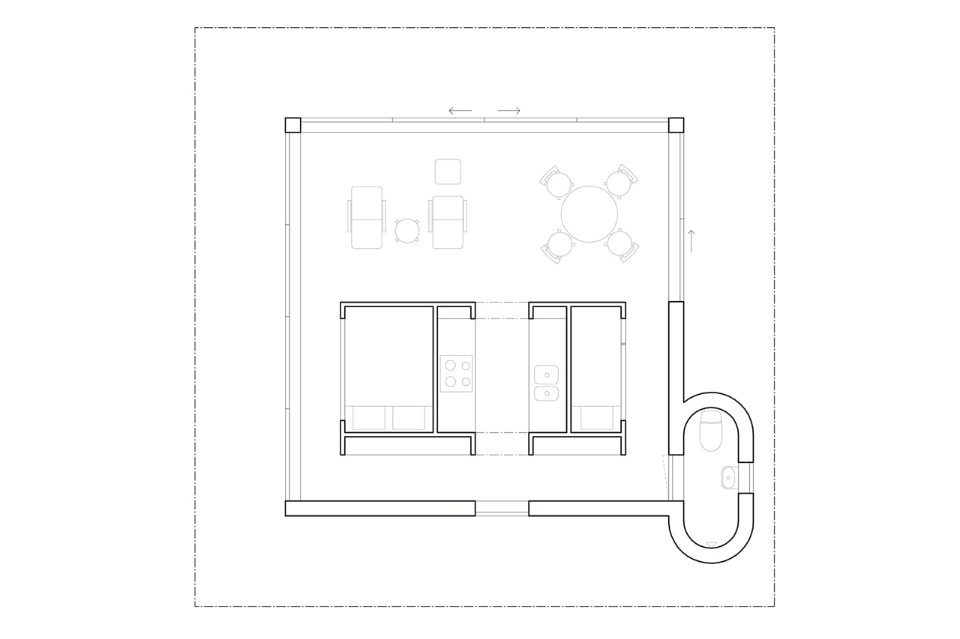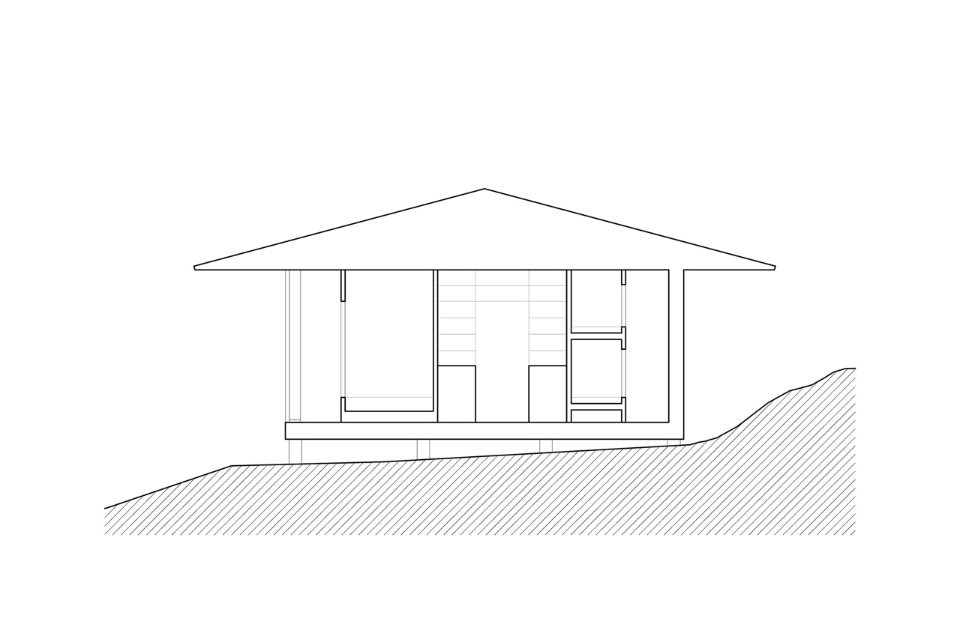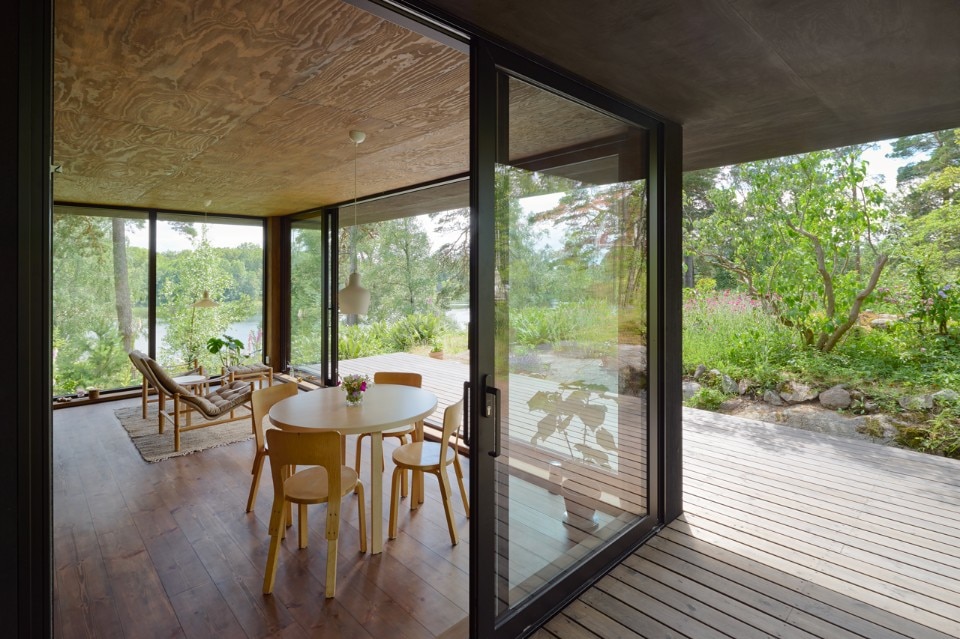 Krupinski Krupinska, Sommarhus T, Stockholm, 2016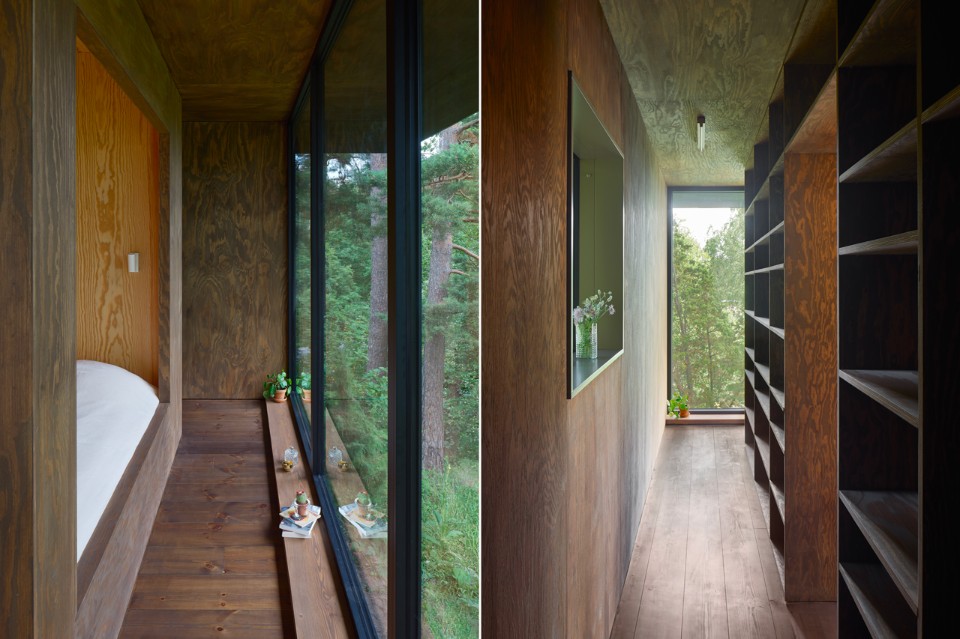 Krupinski Krupinska, Sommarhus T, Stockholm, 2016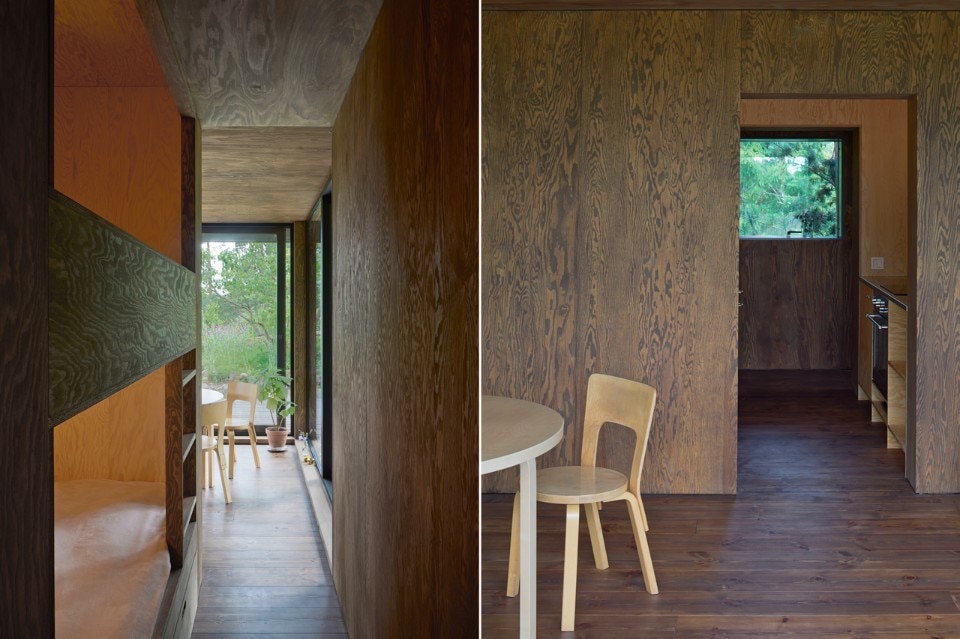 Krupinski Krupinska, Sommarhus T, Stockholm, 2016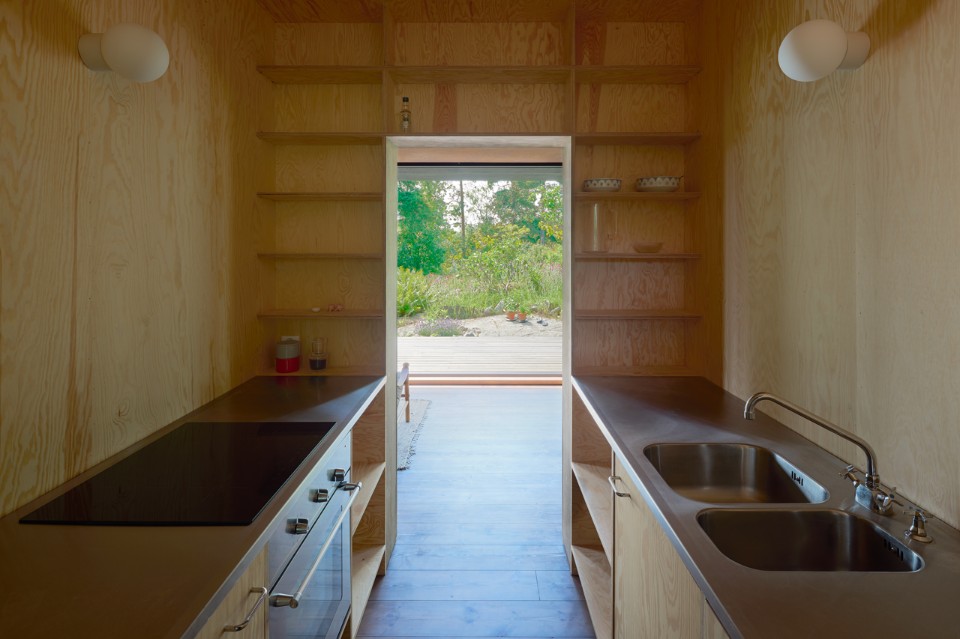 Krupinski Krupinska, Sommarhus T, Stockholm, 2016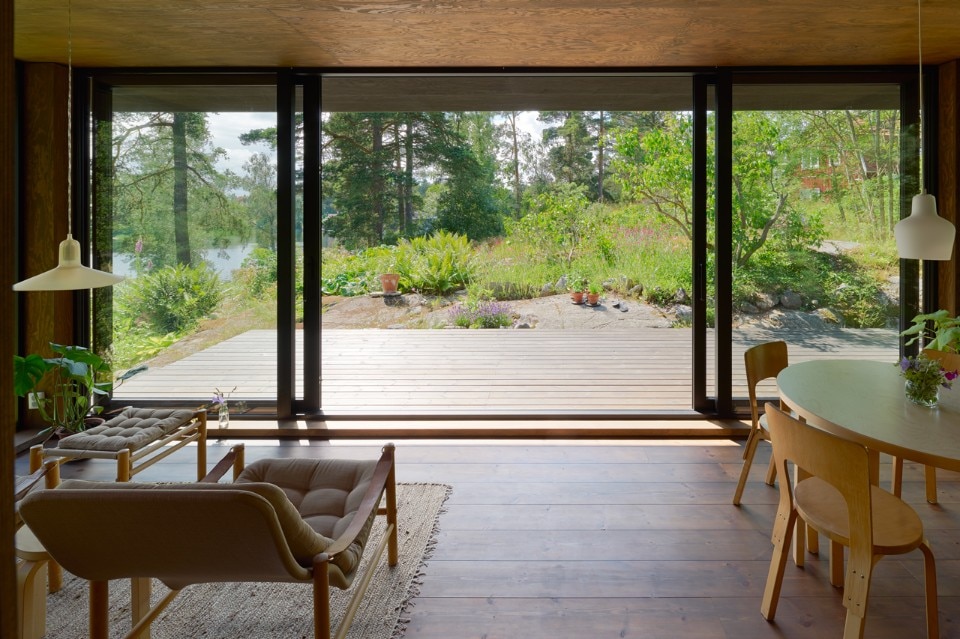 Krupinski Krupinska, Sommarhus T, Stockholm, 2016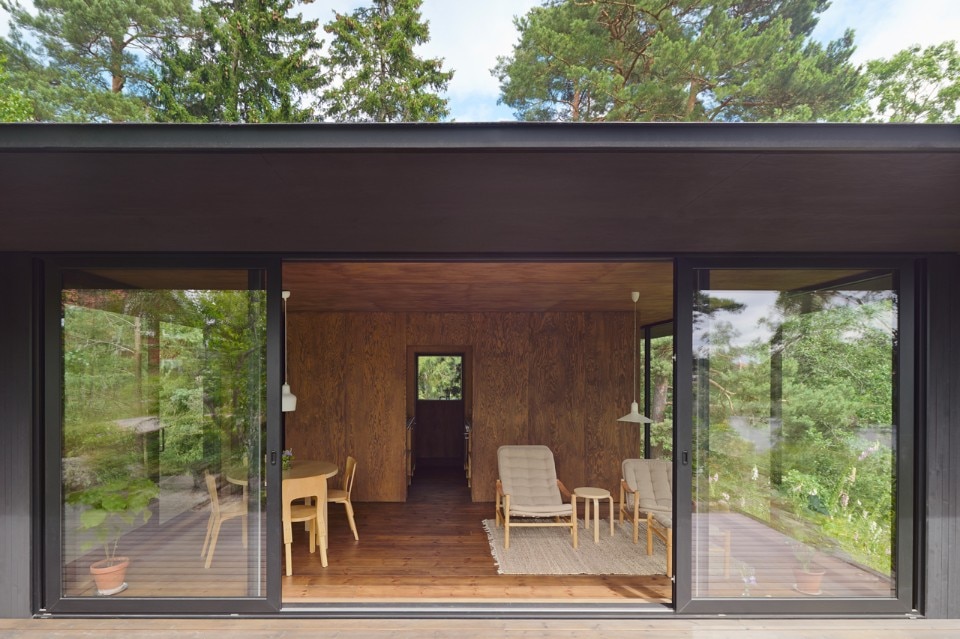 Krupinski Krupinska, Sommarhus T, Stockholm, 2016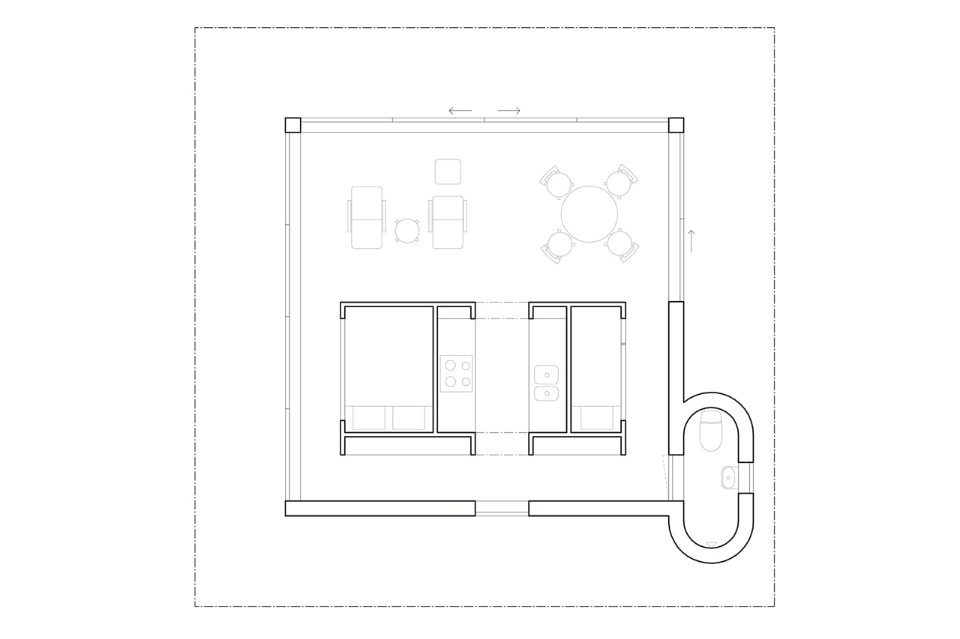 plan ALT 2
Krupinski Krupinska, Sommarhus T, floor plan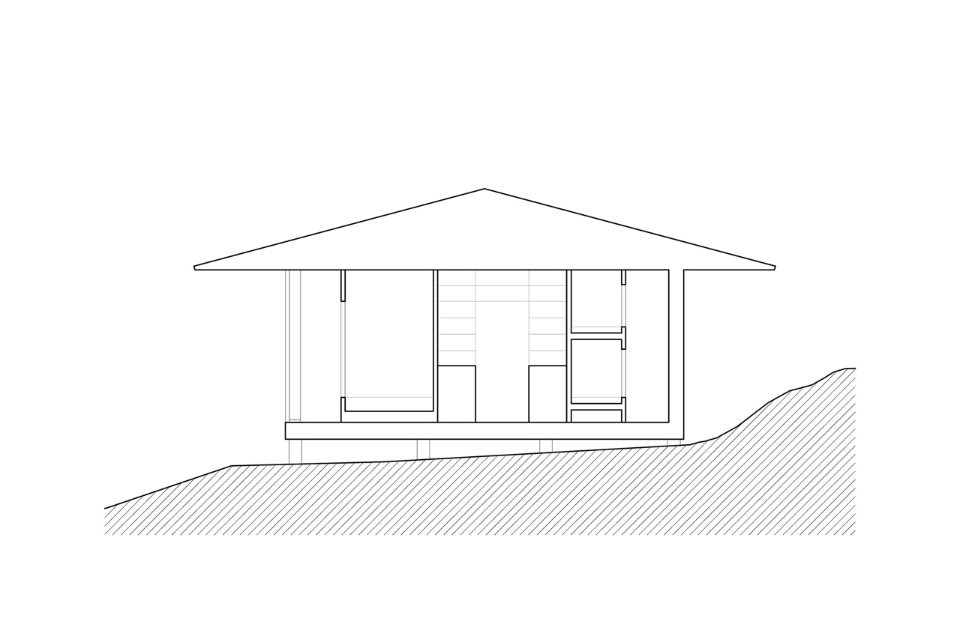 plan ALT 2
Krupinski Krupinska, Sommarhus T, section

Sommarhus T, Stockholm
Program: summer house
Architects: Krupinski Krupinska
Area: 40 sqm
Completion: 2016