The Supermarket of the future, a large grocery store featuring pioneering digital solutions developed by Carlo Ratti Associati, opens this week in Milan, Italy. The flagship store, built by Inres, extends over a surface of 1,000 square meters and employs technologies first presented in a prototypical version by Carlo Ratti Associati at Milan's World Expo 2015, in the framework of Future Food District pavilion.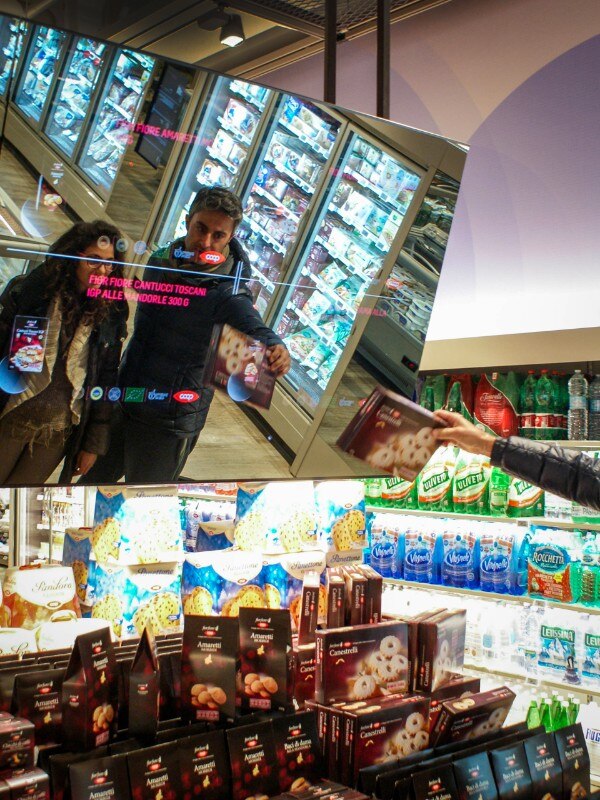 It incorporates facilities such as interactive food tables, smart shelves and real time data visualizations, which will inform shoppers about the origins and characteristics of particular foodstuffs, promoting more informed consumption habits.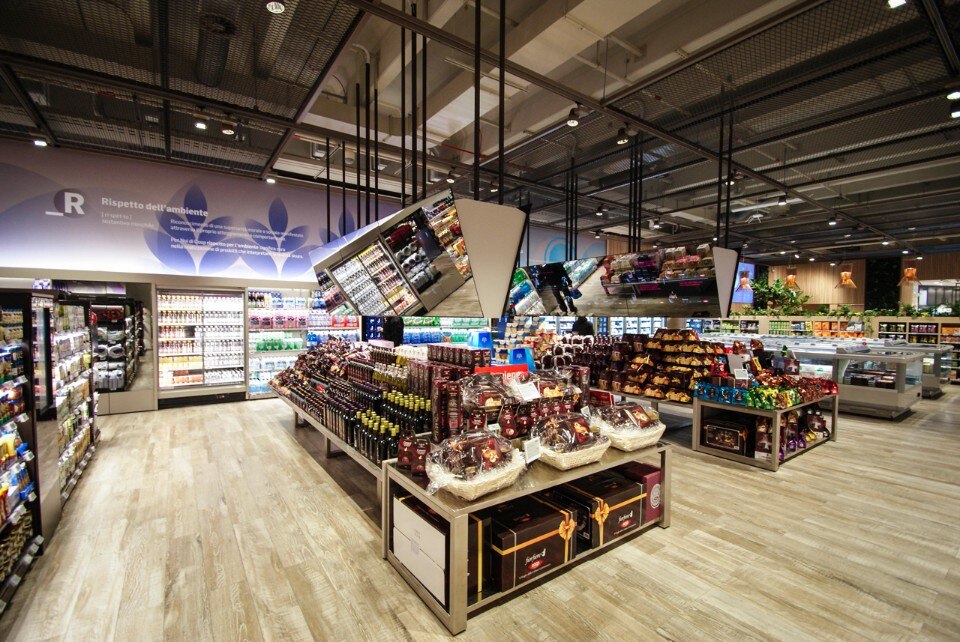 At the Supermarket of the Future, more than 6,000 products are displayed on large interactive tables. As a shopper puts her hand close to a product, extra information about the food appears on a suspended digital mirror above– as in seamless augmented reality, without any extra cumbersome device or interface. Through these "augmented labels", each product can communicate its nutritional properties, its origin, the presence of allergens, waste disposal instructions, correlated products and promotions and other data.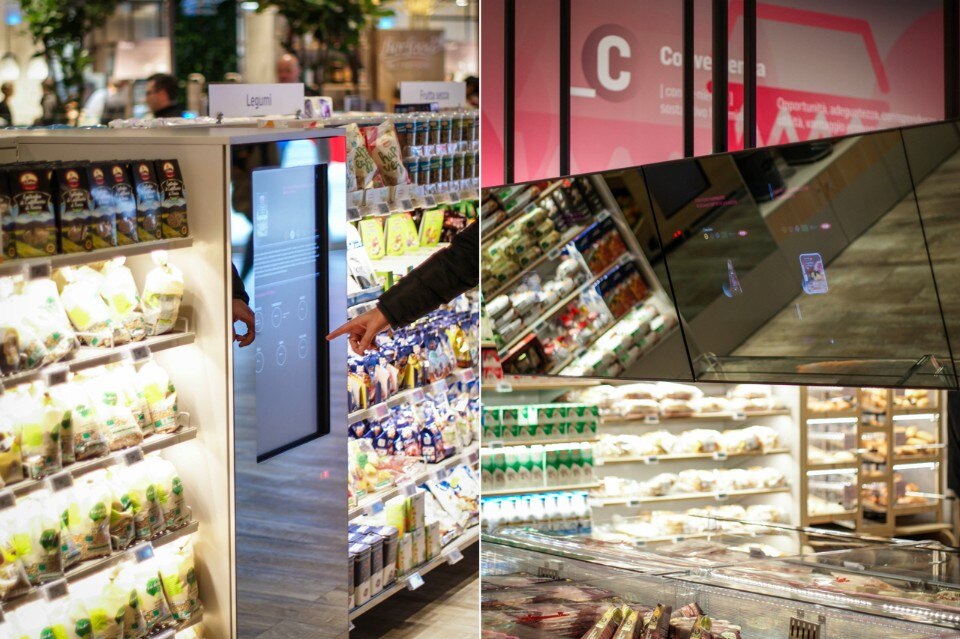 The supermarket of the future, Milan
Program: supermarket
Concept: Carlo Ratti Associati
Architects: Inres
Area: 1000 sqm
Completion: 2016