The Museum of Contemporary Art & Planning Exhibition (MOCAPE) is part of the master plan for the Futian Cultural District, the new urban center of Shenzhen. The project combines two independent yet structurally unified institutions: The Museum of Contemporary Art (MOCA) and the Planning Exhibition (PE) as a cultural meeting point and a venue for architectural exhibitions. The lobby, multifunctional exhibition halls, auditorium, conference rooms and service areas will be used jointly. 
Both museums are designed as separate entities emphasizing their individual functional and artistic requirements and yet are merged in a monolithic body surrounded by a multifunctional facade.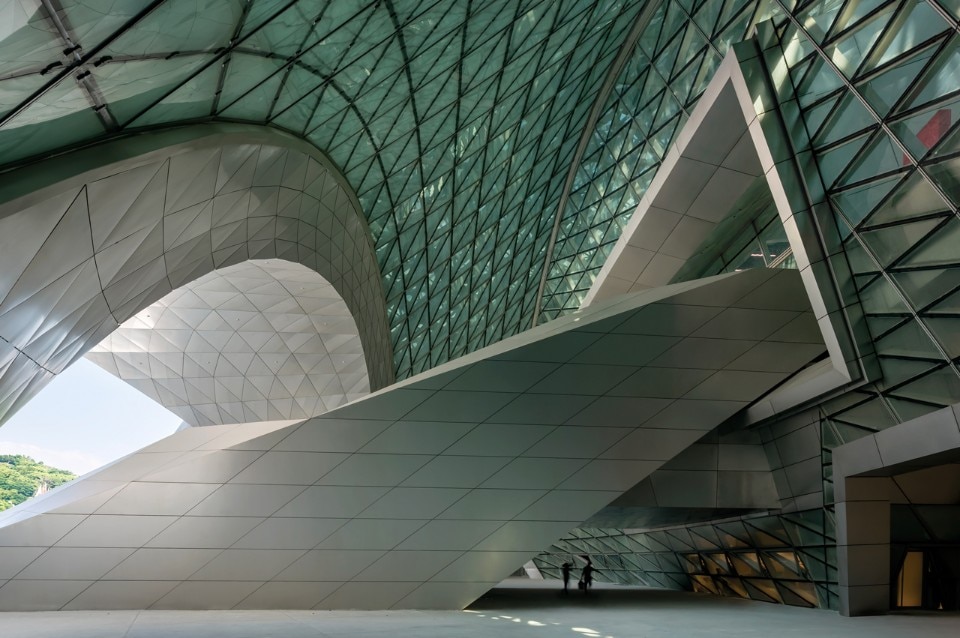 Behind the entrance area between the museums, visitors ascend to the main level by ramps and escalators and enter the "Plaza", which serves as a point of departure for tours of the museums. From the Plaza the rooms for cultural events, a multi-functional hall, several auditoriums and a library can be accessed.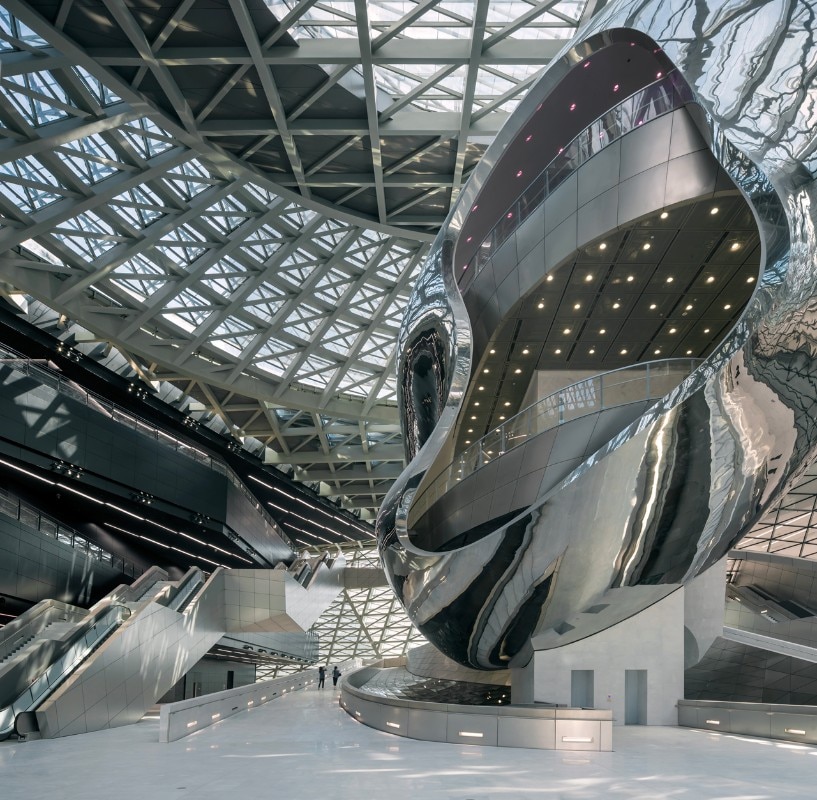 A silvery shining and softly deformed "Cloud" serves as a central orientation and access element on the Plaza. On several floors the Cloud hosts a number of public functions such as a café, a book store and a museum store and it joins the exhibitions rooms of both museums with bridges and ramps. With its curved surface the Cloud opens into the space reflecting the idea of two museums under one roof.

MOCAPE, Shenzhen, China
Program: cultural centre
Planning: Coop Himmelb(l)au, Wolf D. Prix & Partner ZT GmbH
Project partner: Markus Prossnigg
Local architects: HSArchitects
Structural engineering: B+G Ingenieure, Bollinger und Grohmann GmbH
Mechanical engineering: Reinhold Bacher, Vienna, Austria
Area: 80,000 sqm
Completion: 2016