After 30 years in a turn-of-the-century Porfirian villa, the contemporary art gallery OMR decided to move to a new location, a brutalist building called Sala Margolin, originally dedicated to the sale of records and books.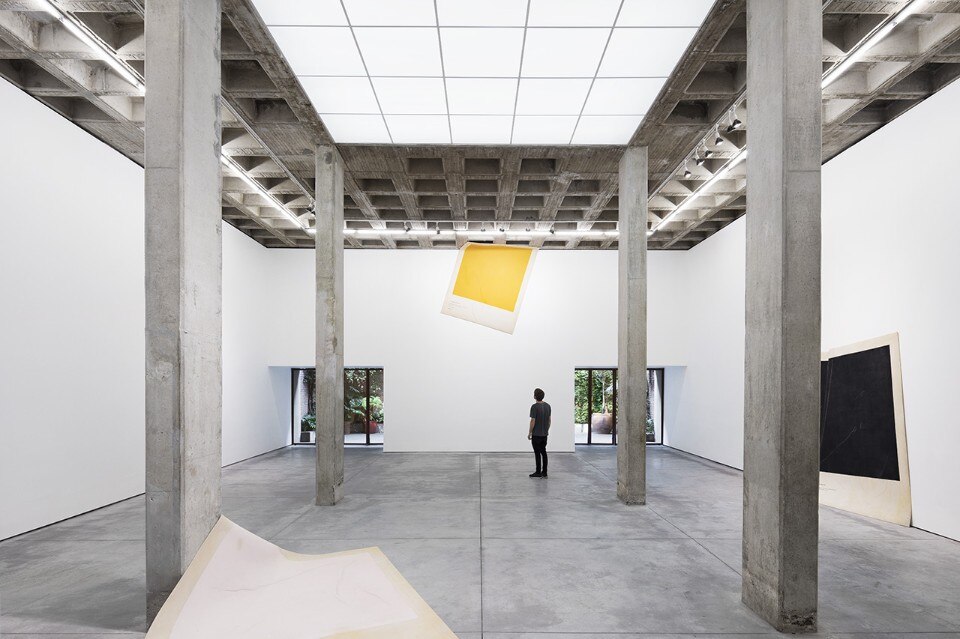 The design strategy was to preserve the existing building as much as possible, adjusting some interior details so as to bring out the character of the building and transform it into a generous exhibition space. A vertical extension accommodates all back-of-house functions and is accessed via a staircase which runs the alongside a new steel and glass facade facing the rear courtyard.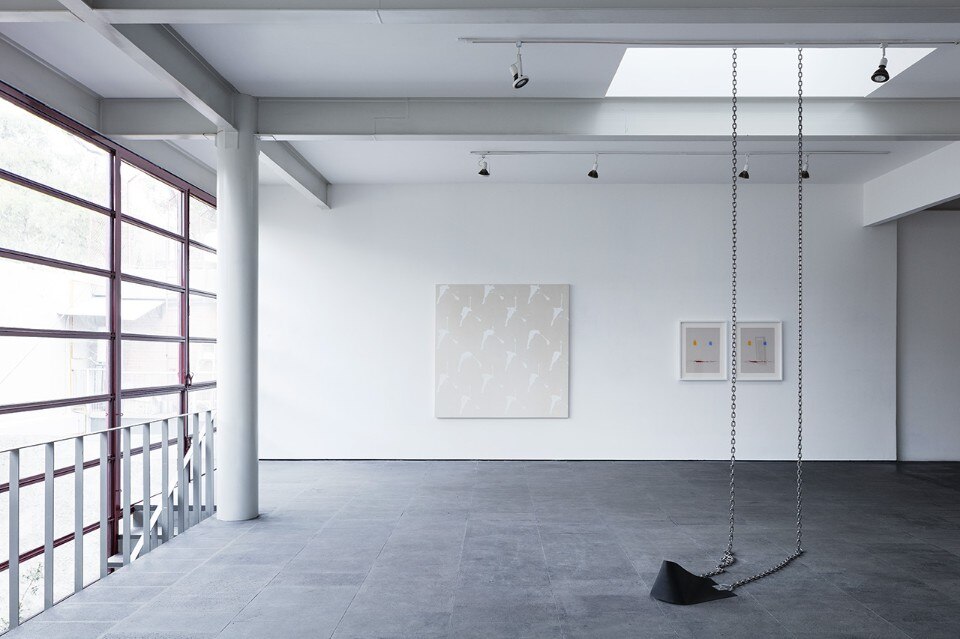 On reaching this floor, visitors discover a large multipurpose space. In keeping with the position of the original skylight, the library becomes a new central light space that articulates all other functions. Adjacent are offices, a meeting room, a kitchen and a terrace. The later is the result of a 4-meter setback of the new top floor, acting as a mediating element towards the street, leaving the proportions of the original facade intact and allowing for a discreet intervention.
The result is a sober project that amplifies the character of the original building whilst preparing it for a new cultural life without resorting to the international conventions of the sterile white cube.

Galería OMR, Colonia Roma Norte, Mexico City
Project: Mateo Riestra, José Arnaud-Bello, Max von Werz
Team: Javier Moctezuma, Oriam Morales
Construction: Cantiliver
Structural engineering: Ricardo Camacho / DECSA
Service engineering: Taller 2m
Area: 455 sqm
Completion: 2016