The firm of Neon Kunze is older than its name suggests. The Viennese enterprise was in fact founded 150 years ago as a sign painting business. Since the 1950s, it has also produced neon advertisements. Today, the range of products includes light advertisements with neon and LED technology, lettering, signs, and foliations, also advertising media made of acrylic glass and aluminum.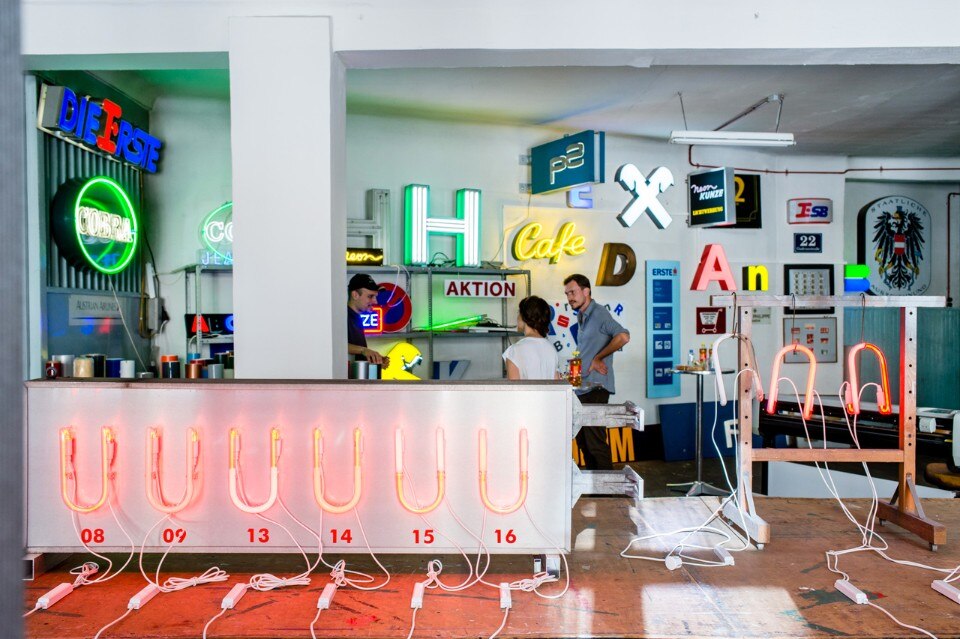 When the Dutch design duo rENs – Renee Mennen and Stefanie van Keijsteren – turned up at the neon production site on Wehrgasse, a creative partnership soon crystallized. Because color plays a key role for rENs as well – most of all red, the elemental color for neon.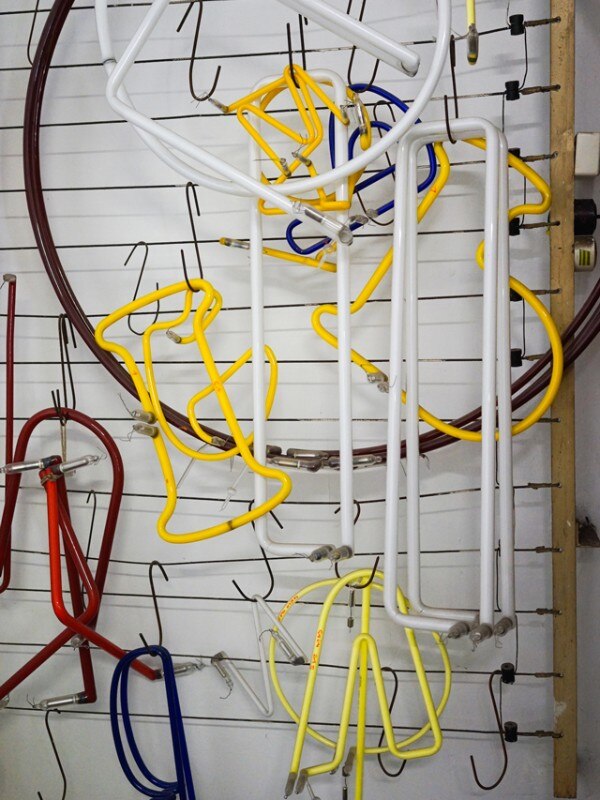 The main focus of their Passionswege projects lies in the creation of new color nuances and light effects. Tubular lighting produced in an experimental context is shown, containing new and unusual color play effects.