Marina Tabassum is one of the winners of the Aga Khan Award for Architecture 2016, with the project Bait Ur Rouf Mosque, a place for metidation and prayer, built in Dhaka, Bangladesh, in 2012.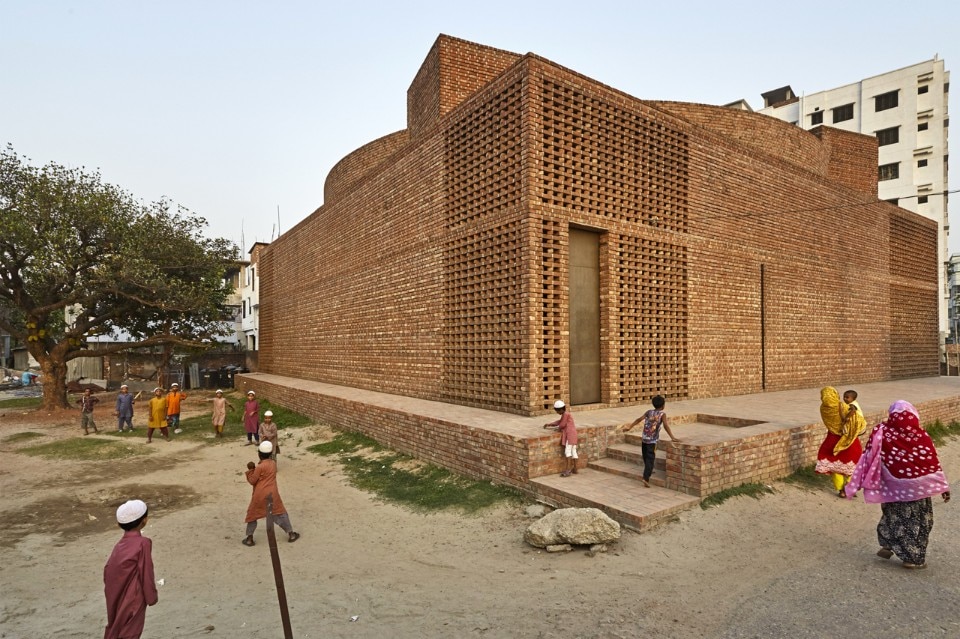 After a difficult life and the loss of her husband and near relatives, the client donated a part of her land for a mosque to be built. A temporary structure was erected and, after her death, her grand-daughter, an architect, acted on her behalf as fundraiser, designer, client and builder to bring the project to completion.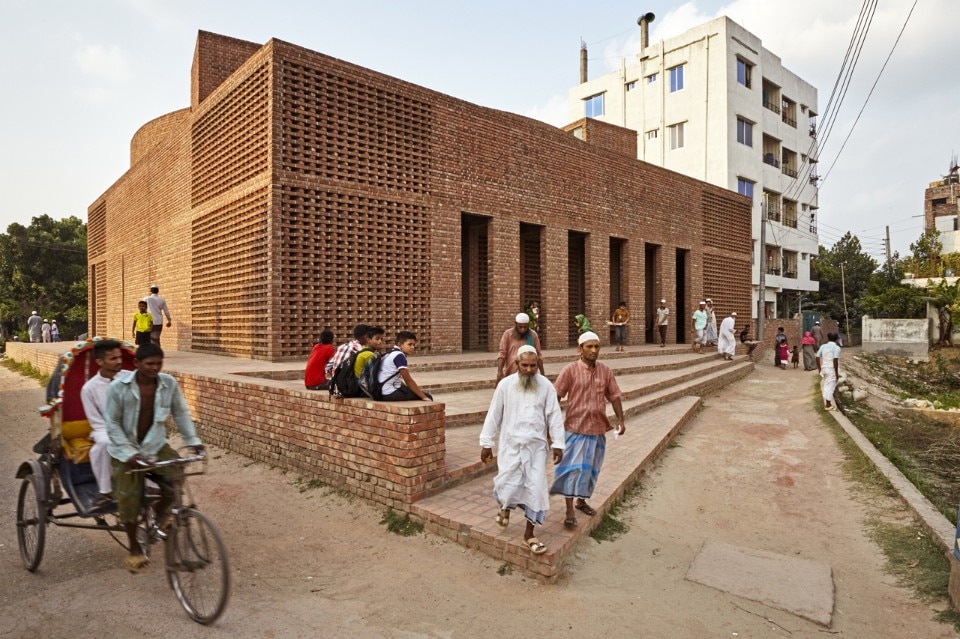 The irregularly shaped site is covered by a high plinth, which not only protects against flooding but provides a gathering place set apart from the crowded street below. On top of the plinth sits the mosque, a perfect square of 23 m x 23 m and 7.6 m high. Within this square is a cylinder, displaced to the northwest corner of the perimeter wall to create additional depth for the colonnade and the ablution area on the south and east-facing sides respectively.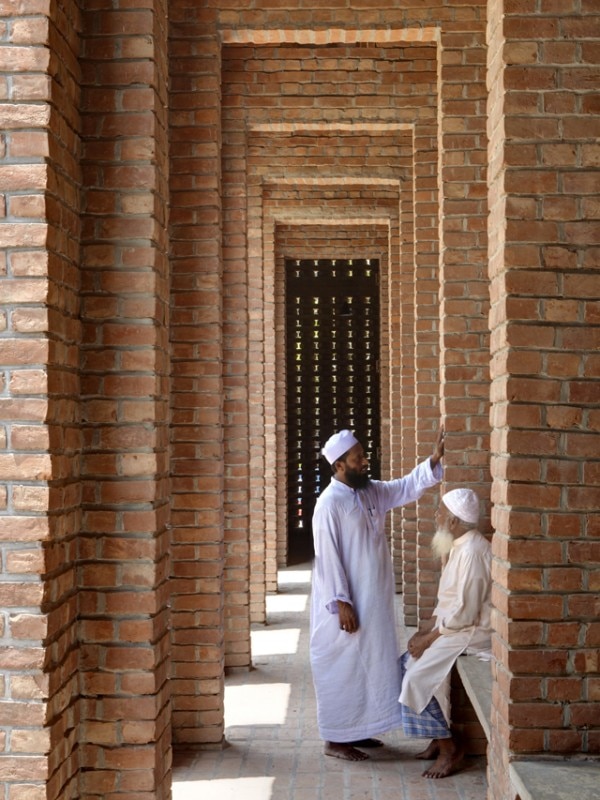 Within the cylinder is, in turn, a smaller square that is three meters taller than the perimeter wall. Rotated within the cylinder to orientate itself with the qibla, this pavilion contains the prayer hall, which is separated from the rest of the building by open-to-sky lightwells. There are two structural systems in place: the load-bearing brick walls that define the outer perimeter and the smaller spaces, and the reinforced concrete frame that spans the column-free prayer hall. 

Bait ur Rouf Mosque, Dhaka, Bangladesh
Program: mosque
Architect: Marina Tabassum Architects
Team: Asaduzzaman Chowdhury, Tomal, Chowdhury, Hysum Mohammad Neville, Nazmus Saquib Chowdhury, Sabrina Aftab, Kaniz Saima Tuly, Shawly Samira, Sadia Afroze, Hassan Mohammad Rakib, Rahfatun Nisa Nova
Structural engineering: Daud Khalid Sarwar
Electrical engineering: Mohammad Rafiqul Islam
Site engineering: Bazlur Rahman
Brick and concrete work: Shariful Islam
Terrazzo, tile and flooring: Mohammad Esharul
Site area: 755 sqm
Ground floor area: 700 sqm
Cost: 150,000 $
Completion: 2012