The Matsuya Ginza eatail space is contextualised in deference to Japanese mastery for interpreting traditional cultural forms in exciting new ways. The breadth and quality of material, craftsmanship and architectural influences are unrivalled by any other culture.
The focal element is an impressive installation, typical of timber and bamboo scaffold structures but realized here in crisscrossed folded wooden slats. Interlacing they connect walls and ceilings, imperceptibly supporting shelves and acting as hangers. It is at first sight both primitive yet considered; functionally dynamic and playful much like the brand itself.
Cleverly fusing the industrial with the ornate, opposing walls are cast concrete reliefs with an undulating curve pattern inspired by the gingko leaf. Dramatic contrast comes in a back wall in a painterly blue, inspired by traditional Japanese indigo plant dye.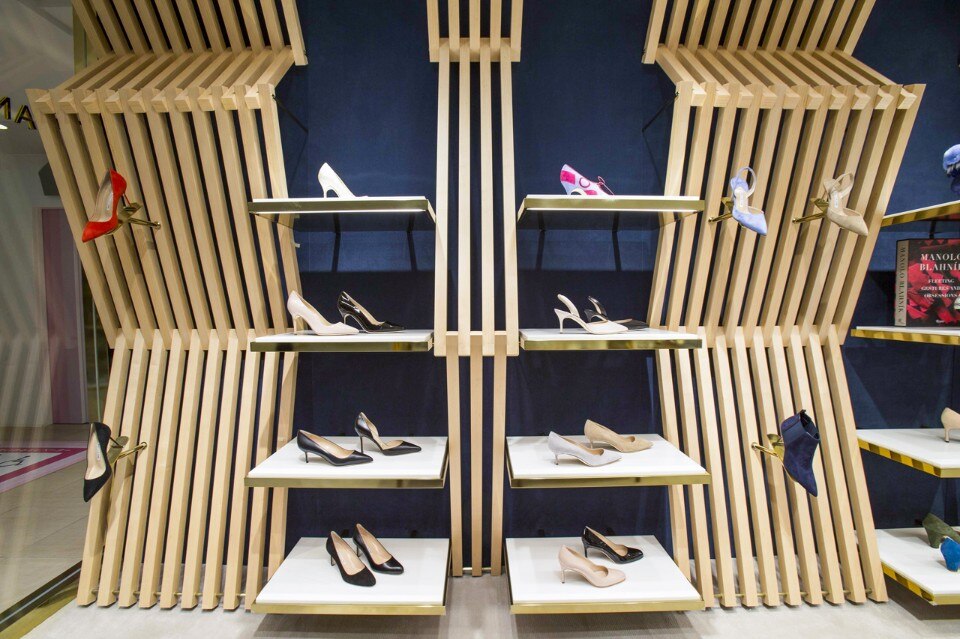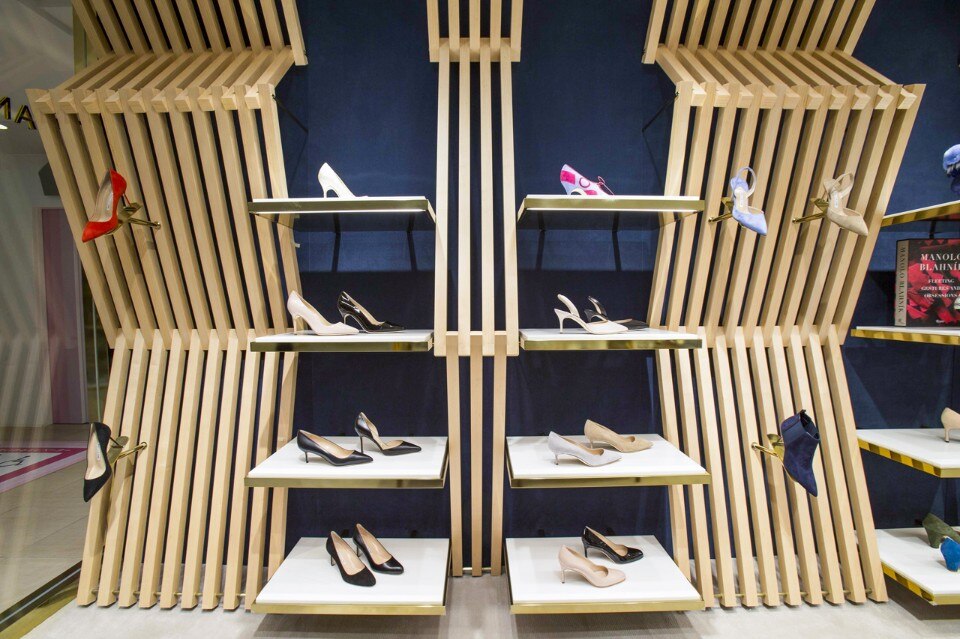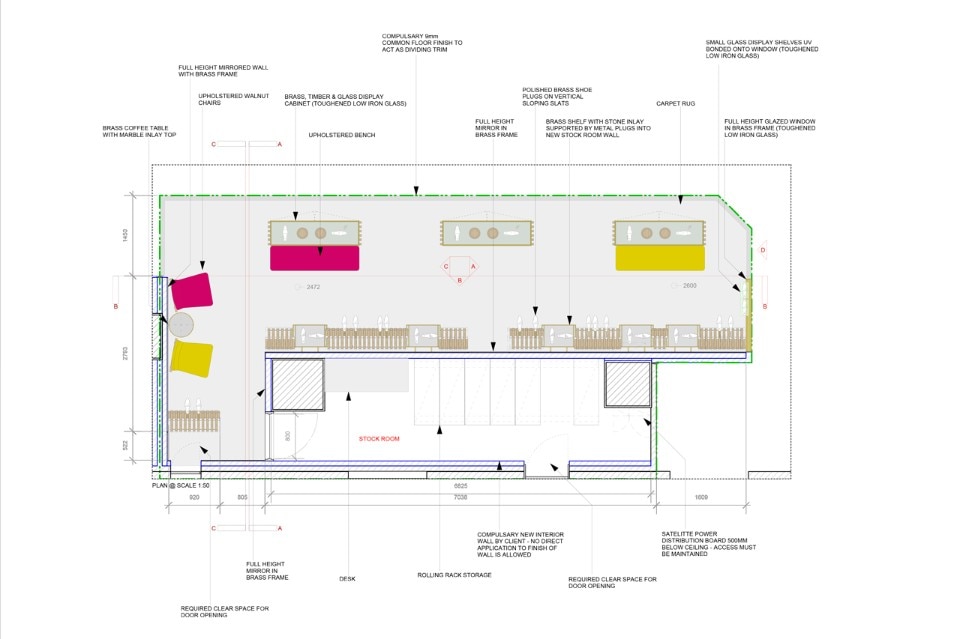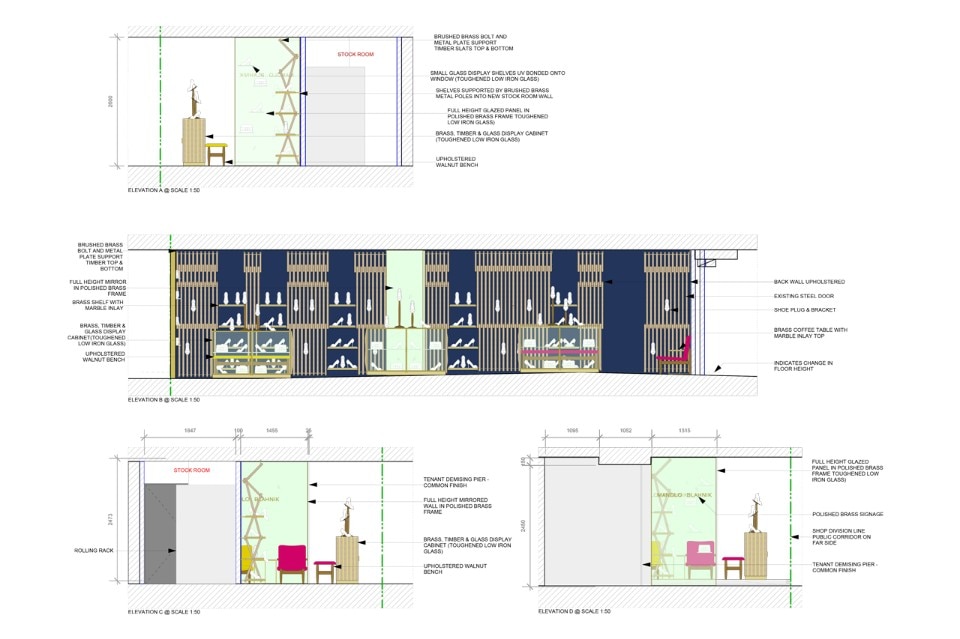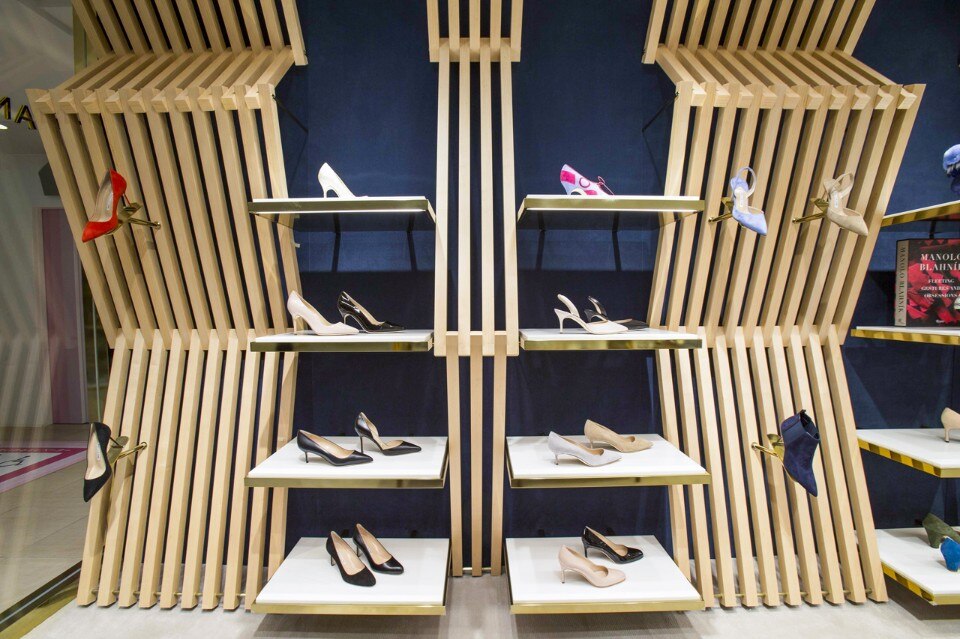 Nick Leith-Smith, Manolo Blahnik retail space Matsuya Ginza, Tokyo, 2016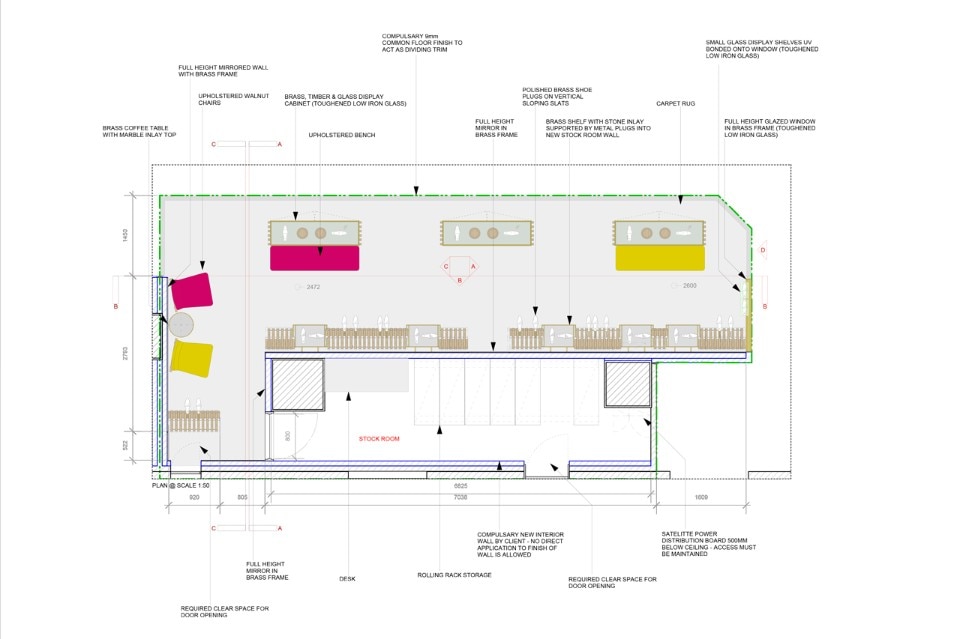 505_A_1.1001G_Proposed Plan
Nick Leith-Smith, Manolo Blahnik retail space Matsuya Ginza, plan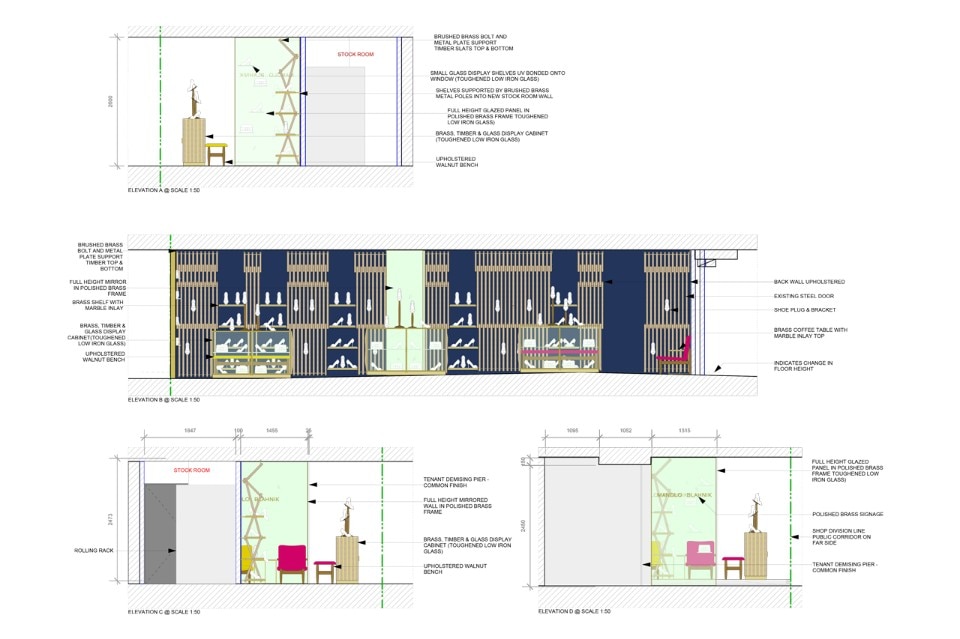 505_A_1.3001F_Proposed Elevations
Nick Leith-Smith, Manolo Blahnik retail space Matsuya Ginza, sections

Manolo Blahnik retail space Matsuya Ginza, Tokyo
Program: shop
Architecs: Nick Leith-Smith
Area: 50 sqm
Completion: 2016