At Maison & Objet 2016 Artek launches new colours for three of its collection favourites: Alvar Aalto's Pendandt Light A110, Aalto's Umbrella Stand 115 and Pancho Nikander's Kanto magazine and firewood rack.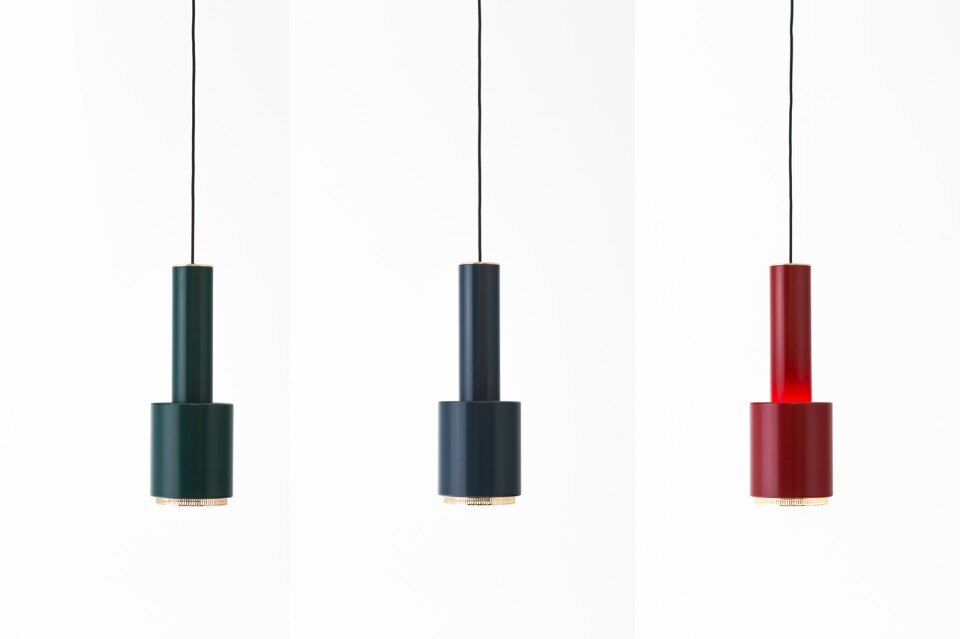 Aalto's Pendant Light A110 was designed in 1952 for the Finnish Association of Engineers in Helsinki. Nicknamed the Hand Grenade to its Shape, the A110 sheds a warm, natural light that balances both direct and indirect beams. It is now available in midnight blue, dark green and dark red. The Umbrella Stand 115 from 1936 is a functional object for everyday life, with a removable brass tray that develops an attractive patina over time. Midnight blue is the new colour for this design classic. 
The Kanto rack, designed in 2004 by Pancho Nikander, recalls Artek tradition of small bent wood products. Meant for long autumn and winter months, it is also available in a midnight blue shade.