Under the creative direction of Tom Dixon, Design Research Studio (DRS) have created the interiors for Bronte, a new restaurant located on the Strand overlooking Trafalgar Square. Inspired by the history of the Strand, Victorian explorers, extraordinary collectors and Cabinet of Curiosities, Bronte is DRS's first standalone restaurant since Eclectic in Paris.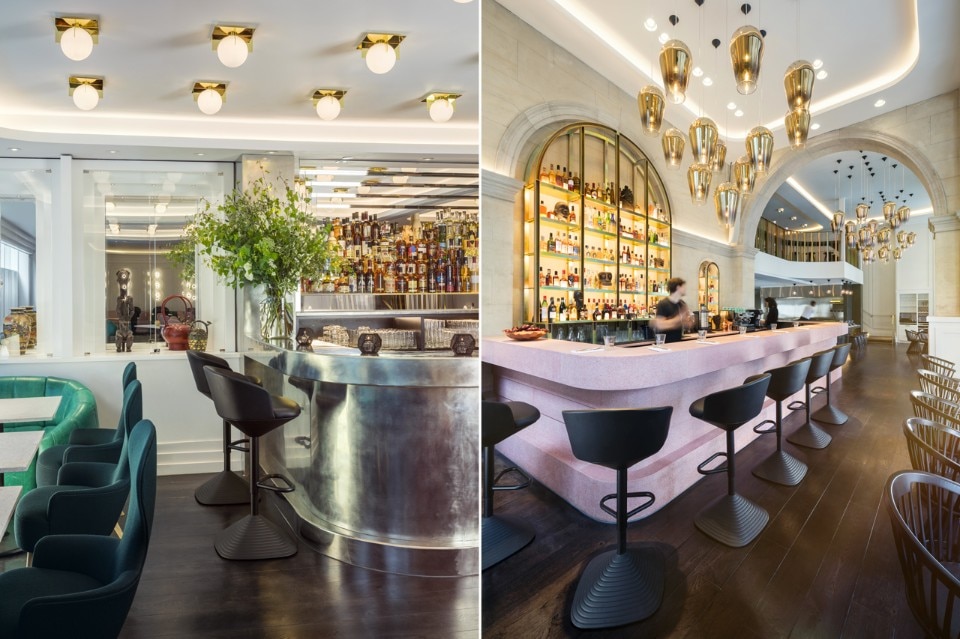 The restaurant boasts striking architectural features such as an ached glazed facade leading from the traditional colonnade terrace into a double heighted space with a mezzanine level and a more intimate dining room towards the back. Floor to ceiling windows bathe the pantry area in natural light, with a subtle and stylish palette travelling through to the main restaurant. Against a neutral backdrop, sit large feature elements in extraordinary materials – a pink concrete breakfast bar, a green granite kitchen and a pewter cocktail bar, custom design furniture with green leather and black timber booths – each celebrating a different part of the eclectic all-day food and drink offering.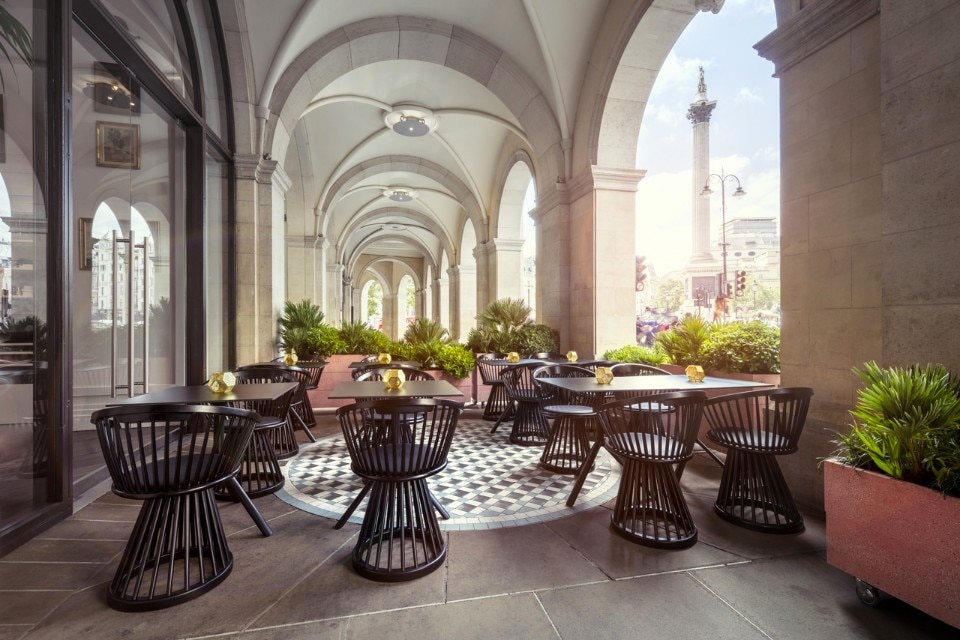 Elements of "a collector house", with treasures from far afield, run throughout the design. Each area uses colours and "cabinet of curiosities" characteristics to create its own personality, with remarkable materials used generously and boldly.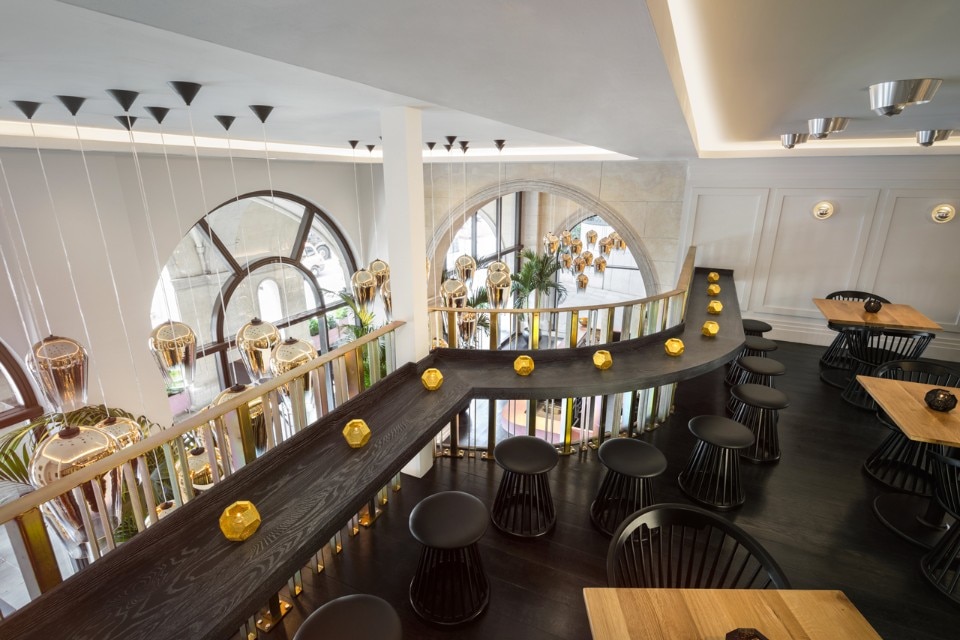 Bronte restaurant, London
Program: restaurant
Design: Tom Dixon, Design Research Studio
Completion: 2016