The installation Cafe by Atelier Kesteren Valerio offers a room for reflection within a gallery building in the center of Amsterdam. Inspired by the museum café typology, an enclosed garden frames a space within the art institute, welcoming visitors.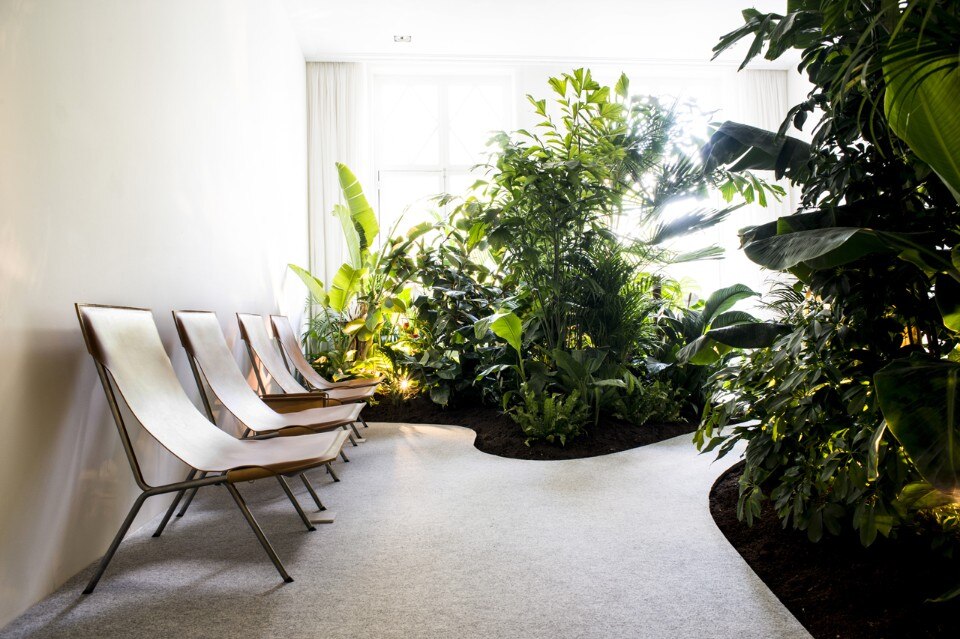 Cafe tries to estrange its visitors, entering a garden on the 1st floor of a 20th century townhouse. The plants influence temperature, sounds and smells, shifting perspectival vision into peripheral perception. Within the boundary of the walls there is a place of contemplation, referring to the enclosed garden typology.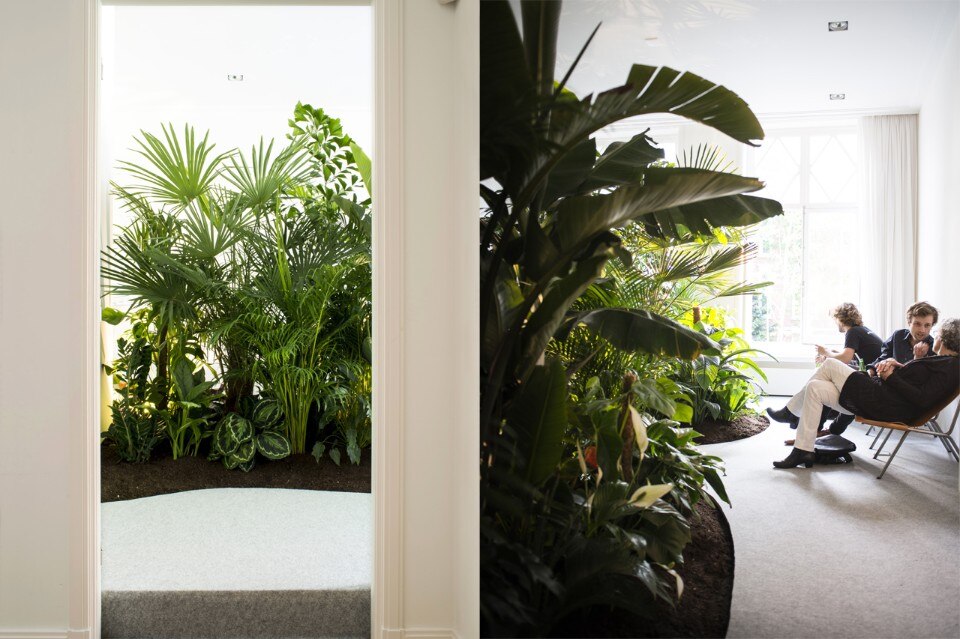 The installation was conceived for the Amsterdam Art Fair, a 5 day event in the center of Amsterdam. The materials used for the installation, refer to the typical art fair atmosphere with the felt event-flooring and plastic like houseplants, while chairs follow the typology of the outdoor foldable chair are detailed and materialized in such a way that they fit the high end atmosphere of the building.

Cafe, Amsterdam
Program: interior design
Designers: Enzo Valerio and Maarten van Kesteren from Atelier Kesteren Valerio
Year: 2016