The Parrish Art Museum will present "Radical Seafaring", the first museum survey of artists' site-specific projects on the water, including journeys, actions, experiments and performances by artists from the United States, Brazil, France, Japan, the Netherlands, and Mexico.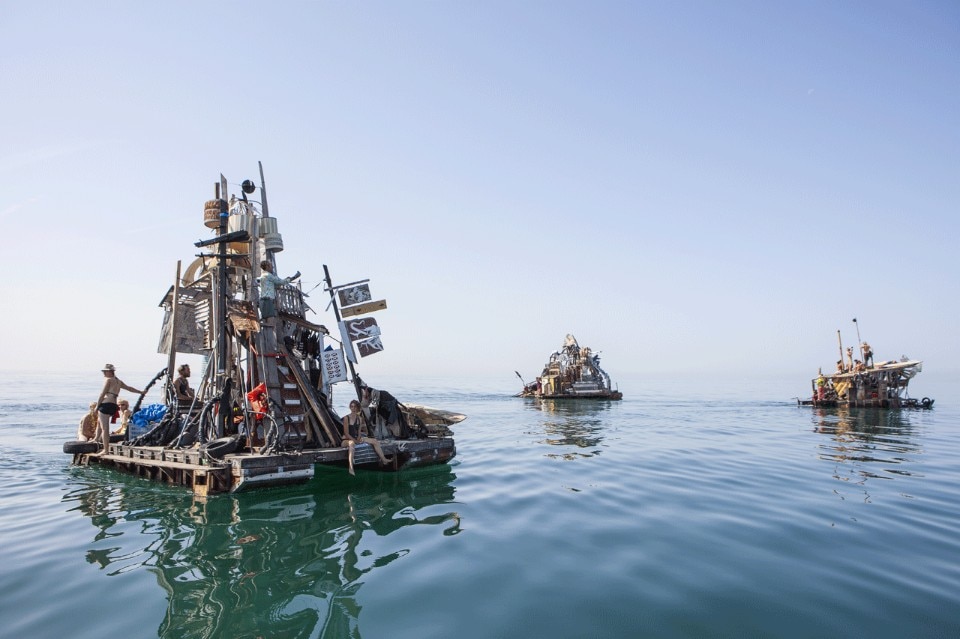 "The increasing number of works created on the water by contemporary artists is approaching the critical mass of a movement like Land Art," said exhibition organizer Andrea Grover, Century Arts Foundation Curator of Special Projects at the Parrish. "The 'offshore art' projects in Radical Seafaring represent a new form of expression that is especially powerful and timely as climatologists anticipate the effects of rising sea levels, changes in weather patterns, and the impact on coastal zones—especially when one considers that half the world's population live within 200 miles of a sea coast."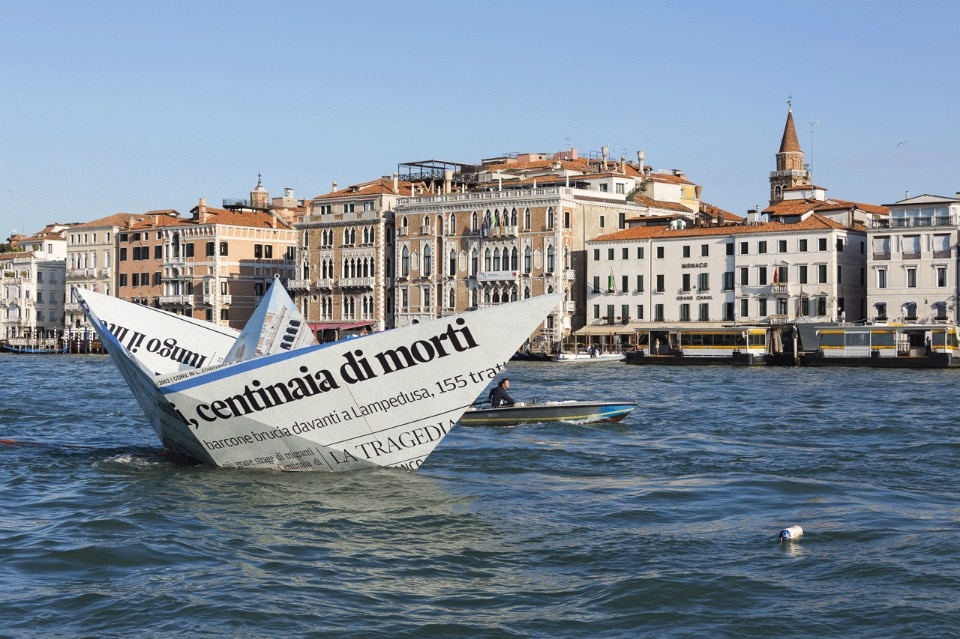 The multidisciplinary exhibition, publication, and program initiative features twenty-five artists or collectives with works that range from artist-made vessels, to documentation of creative expeditions, to speculative designs for alternative communities at sea. The exhibition, featuring projects dating from 1968 to 2016, is organized by four themes: Exploration, the quest for new experiences; Liberation, self-reliance, the desire to shape one's world, and utopian impulses; Fieldwork, hands-on, methodological information-gathering about the environment; and Speculation, using waterways as the stage upon which to build other realities.
Center for Land Use Interpretation, Great Salt Lake Exploration Platform, 2015. Mixed media, courtesy of the artists. Photo: The Center for Land Use Interpretation
REPLICA22.jpg
Duke Riley, After the Battle of Brooklyn, 2007. Courtesy the artist and Magnan Metz Gallery. Photo Damon Winter
The PLAY, Current of Contemporary Art, 1969. Photograph of performance, dimensions variable. Photo © The PLAY
Atelier Van Lieshout, A-Portable aboard the Borndiep, 2004. 17 miles off the coast of Figueira da Foz, Portugal. Photo Nadya Peek for Women on Waves. Courtesy Women on Waves
Pedro Reyes, Pirámide Flotante, 2004. Wood structure, Styrofoam. Commissioned by PR04, Bahia de Rincon, Puerto Rico. Courtesy of the artist
Mary Mattingly, The Waterpod™ Project, 2009. Courtesy of the artist

from 8 May to 24 July 2016
Radical Seafaring
Parrish Art Museum
279 Montauk Highway, Water Mill
New York