The longest treetop walkway in the UK has opened to the public in the National Arboretum at Westonbirt, designed by Glenn Howells Architects with engineers Buro Happold. The STIHL Treetop Walkway starts and finishes on ground level using the topography of the land, rising 13 meters as it follows the valley floor. It seamlessly integrates itself into its environment thanks to a sensitive approach to design and selection of materials.

The sinuous elevated 300 meter route meanders through the arboretum, offering the chance to get up close with trees and the canopy, as well as glorious views across the historic downs landscape. At four key points, the walkway 'bulges' out to form hotspots where visitors can engage with their natural surroundings, and rises up over the walkway, wrapping around a 36 meter tall black pine tree, and offering the chance for people to stop and take in the views.
The world-renowned Westonbirt Arboretum was laid out by three generations of the Holford family from the early 1800s, and has been recognised by English Heritage as a Grade I registered landscape and garden of special historic interest. Since 1956 Westonbirt Arboretum has been developed and maintained by the Forestry Commission, covering 240 hectares, 3,000 taxa (species/distinct varieties), over 15,000 specimens, including 120 UK champion trees, 73 red data species and a number of national collections.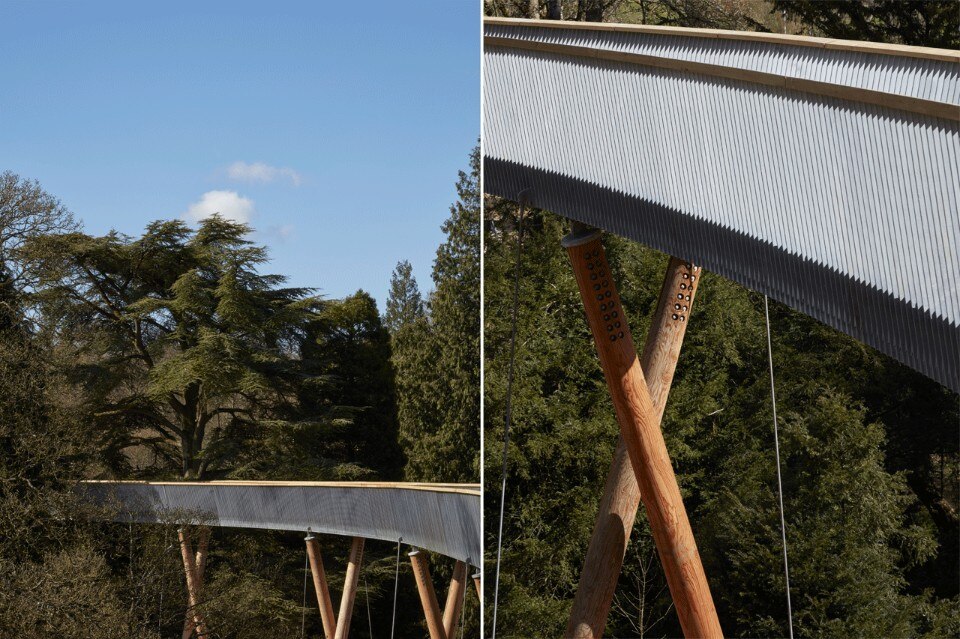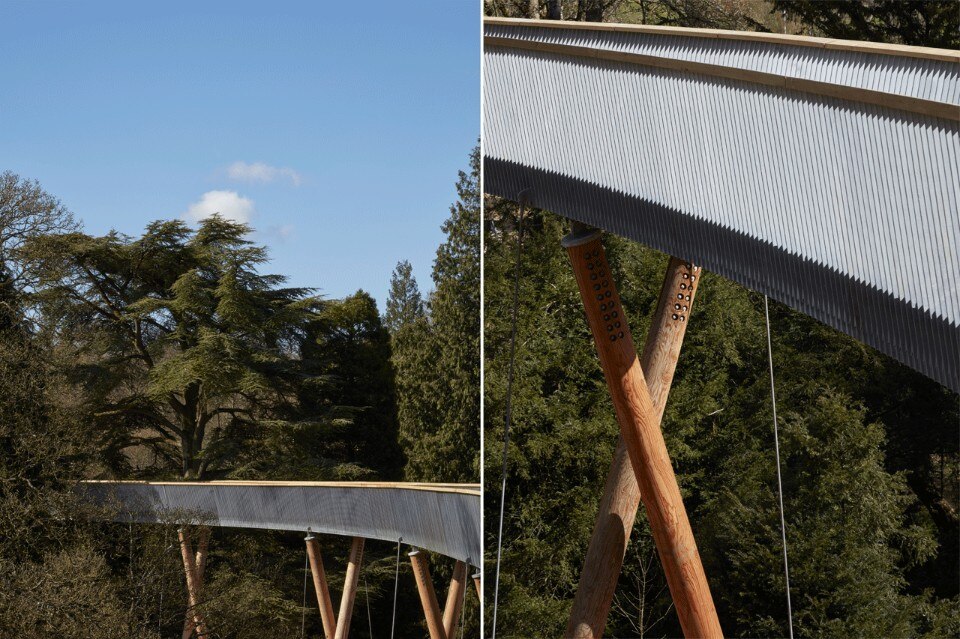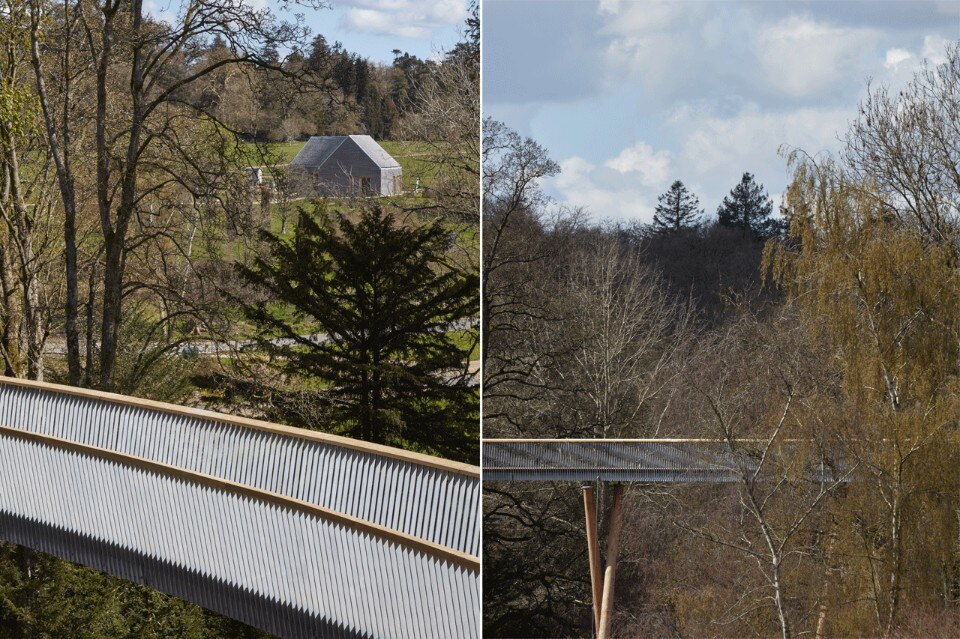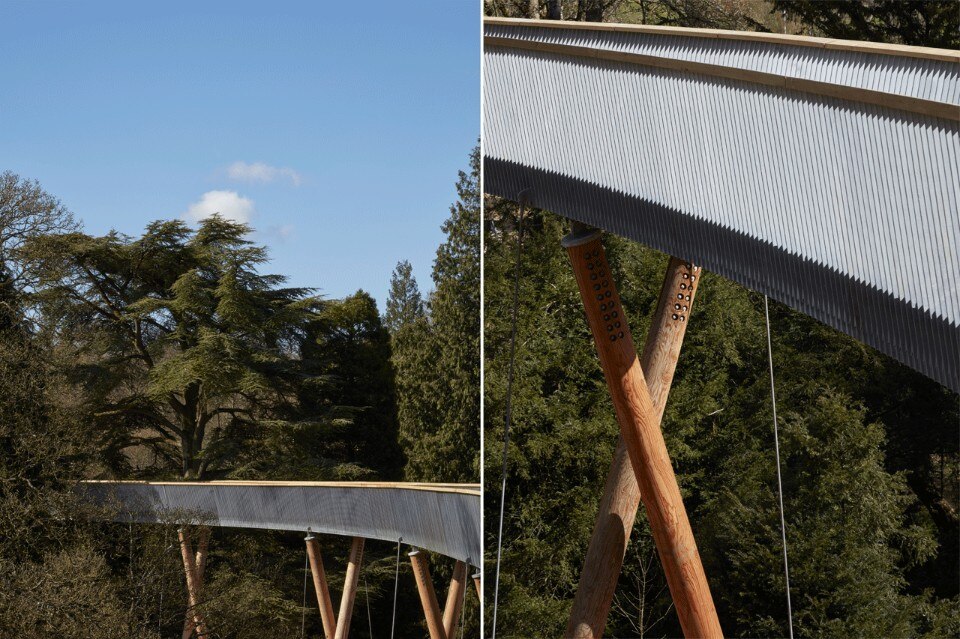 Glenn Howells Architects, STIHL Treetop Walkway, Westonbirt Arboretum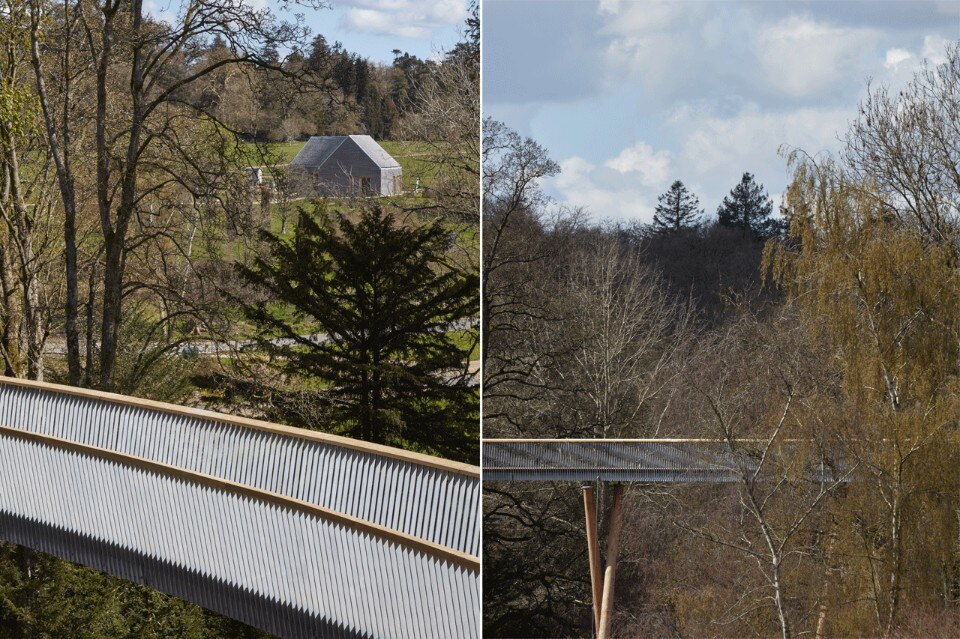 Glenn Howells Architects, STIHL Treetop Walkway, Westonbirt Arboretum

STIHL Treetop Walkway, Westonbirt, UK
Program: treetop walkway
Architects: Glenn Howells Architects
Client: Westonbirt Arboretum
Lenght: 300 mt
Completion: 2016