iittala X Issey Miyake home collection helps bring harmony to everyday life, where we are constantly encouraged to do more and live faster.
It helps us become aware of how our homes have many functions: relaxing, working, socializing and shopping. The home collection of textiles, ceramics and glass invites you to celebrate the rituals of domestic life by setting a gentle mood with its colours and delicate shapes.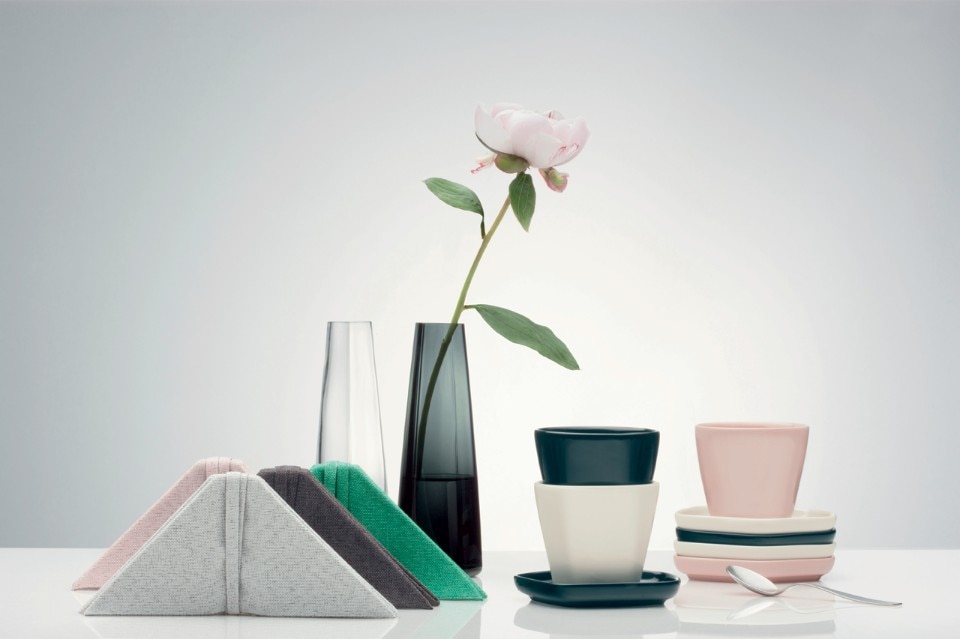 The collection consists of thirty items. The tactile play of textiles and pentagon forms of the glass and ceramic objects is an invitation to touch and feel the material, while the colour scheme is inspired by the awakening of spring and the blossoming of flowers.
The textile products are created based on Issey Miyake's original folding and pleating techniques that have been used in its clothes making since late 1980s. The best material to keep the folded and pleated shapes is selected, and it is also easy-care. The transformation from the flat shape to the 3D shape of the textile products suggests a blooming blossom.

Placing your home keys on to the table flower is a ritual that can transit you from work mode to home mood, a decision to light up a tealight candle in the ceramic votive silently tells you to calm down for few hours, as long as the candle lasts.